Chorale grand-ducale Ste Cécile Wormeldange auf musikalischer Zeitreise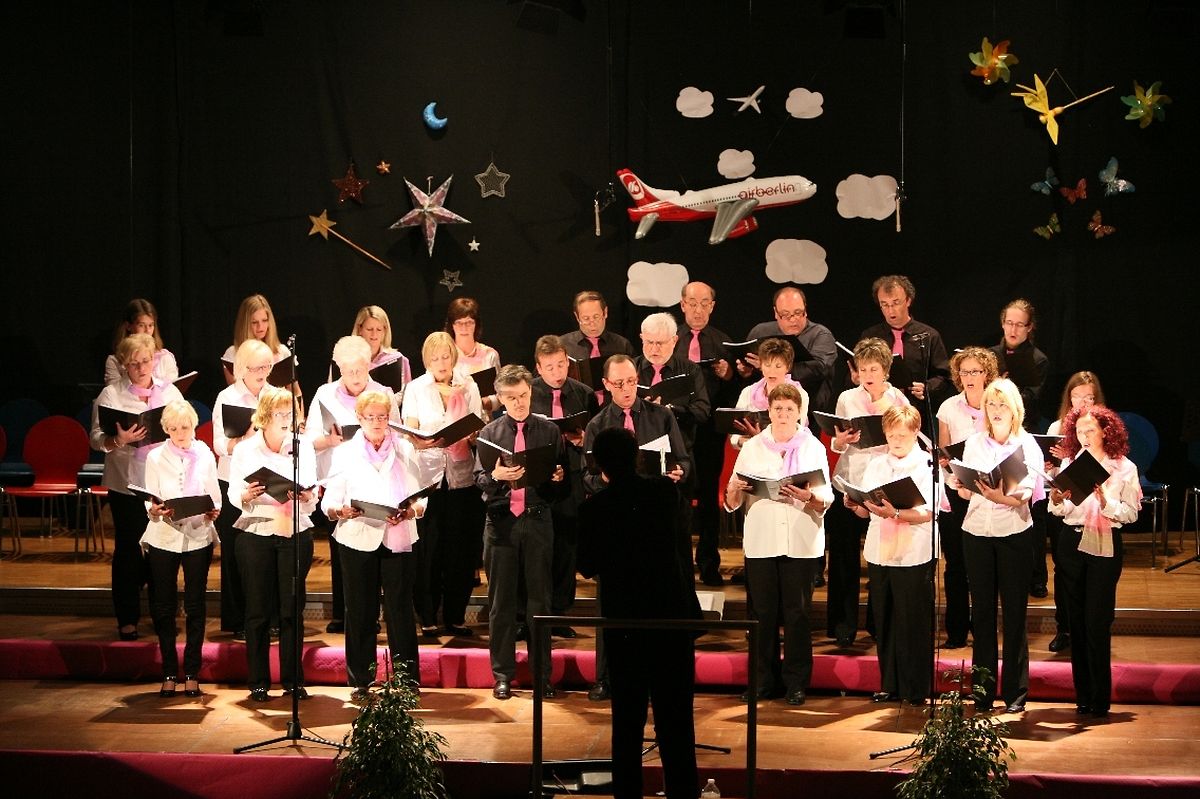 Picture Gallery
Please scroll down,
to see more pictures.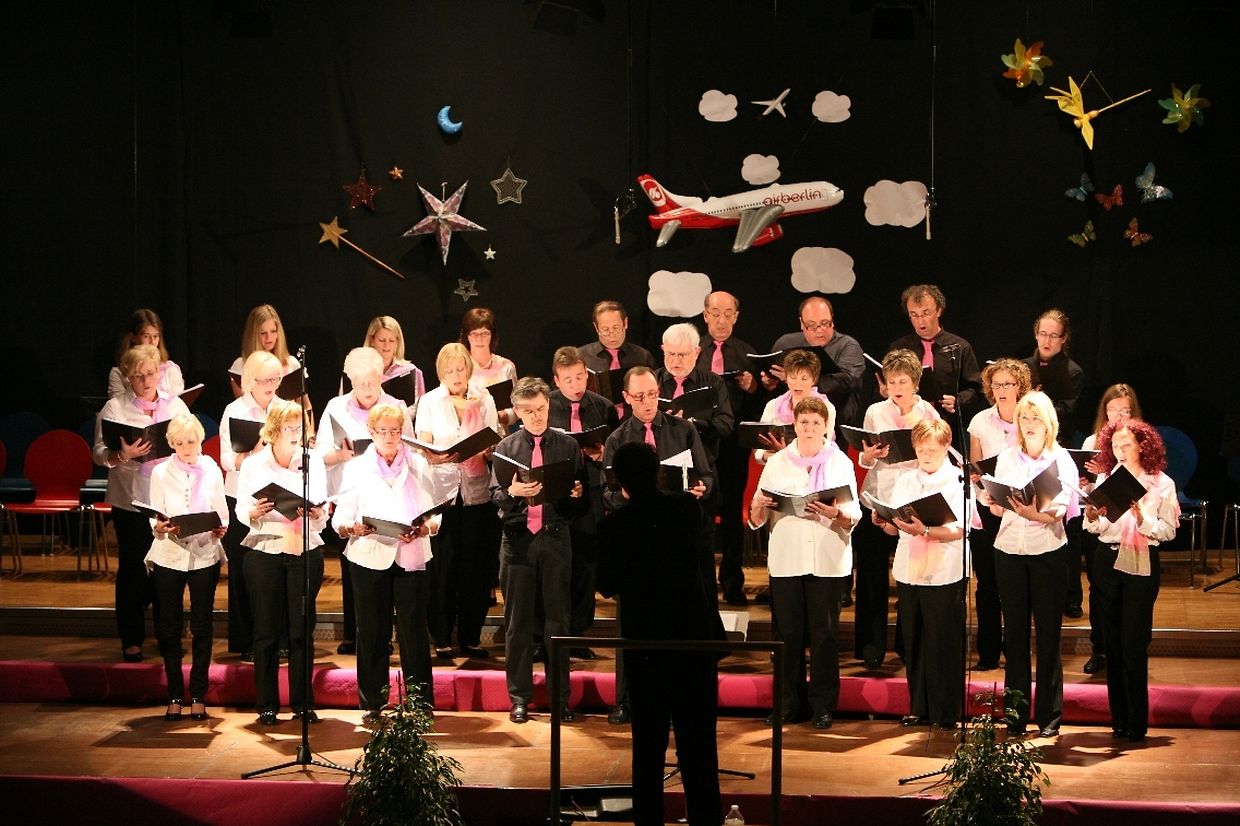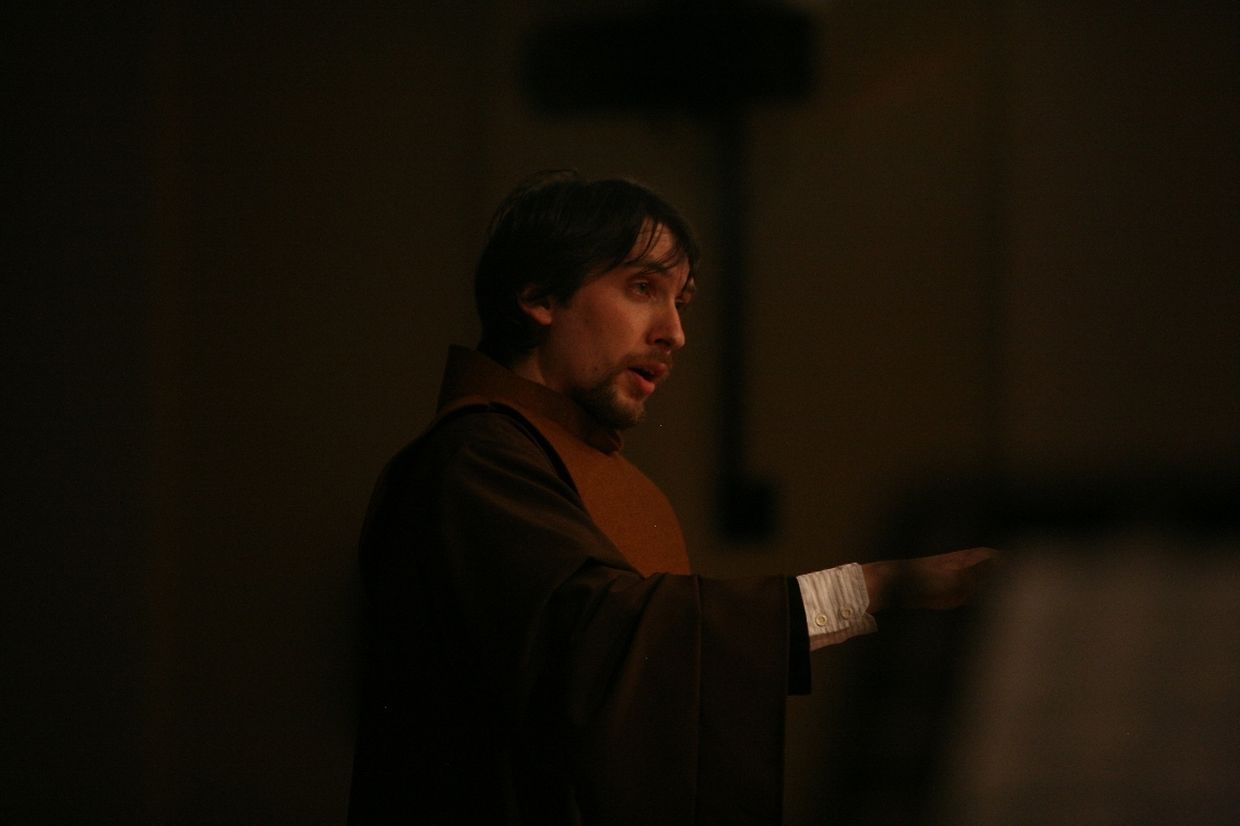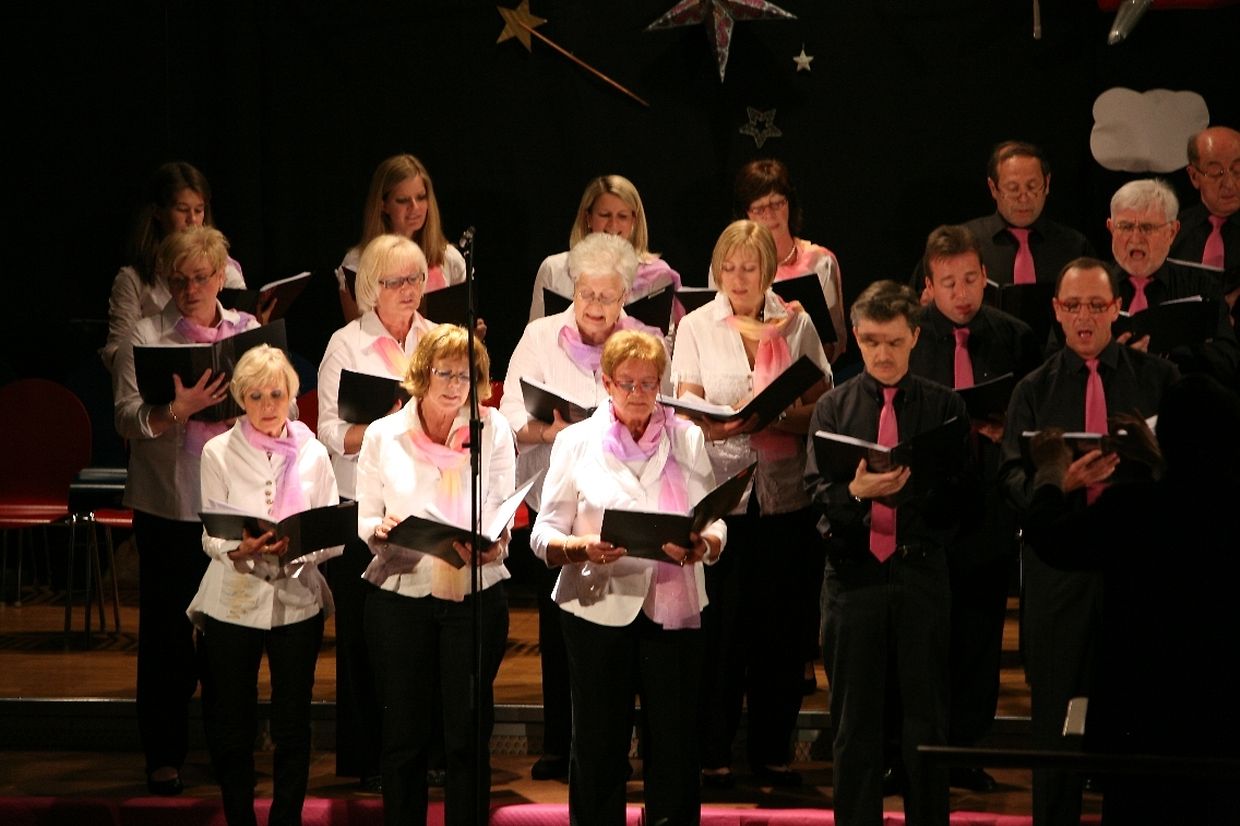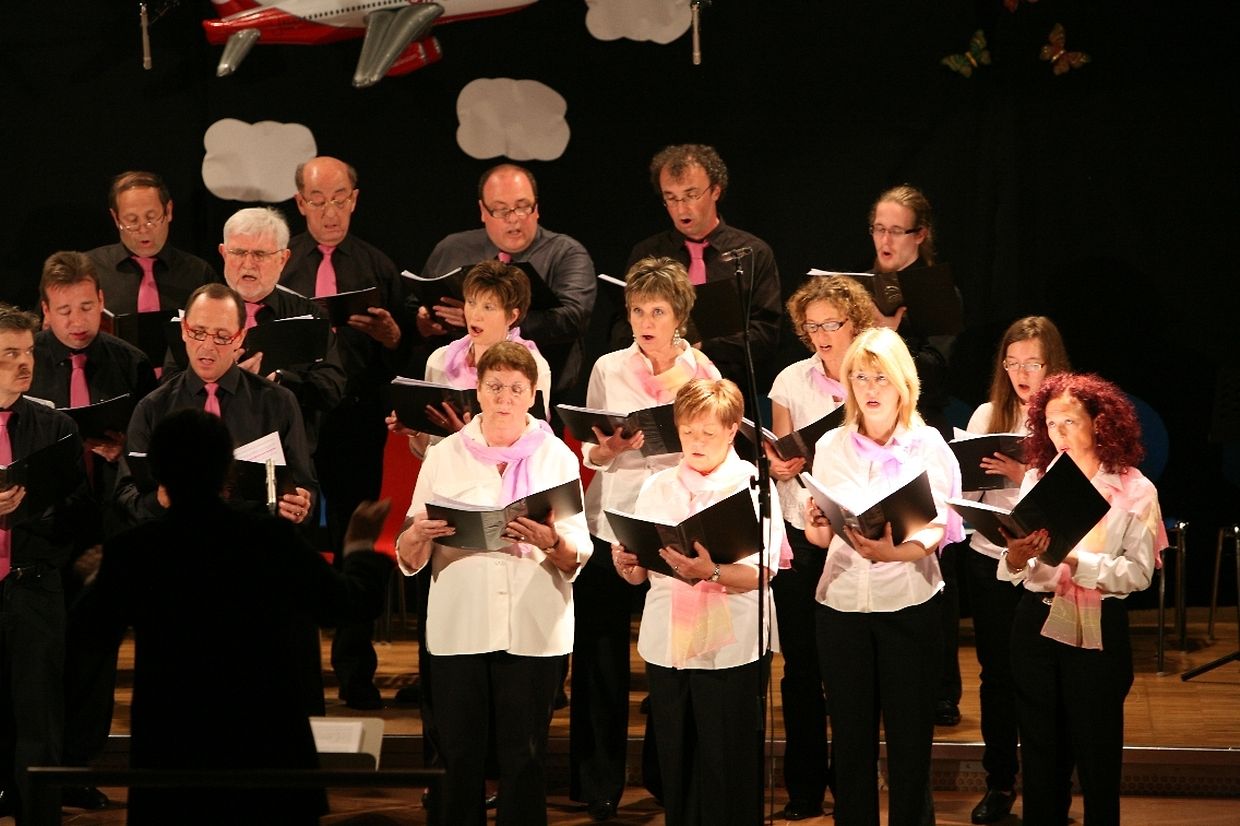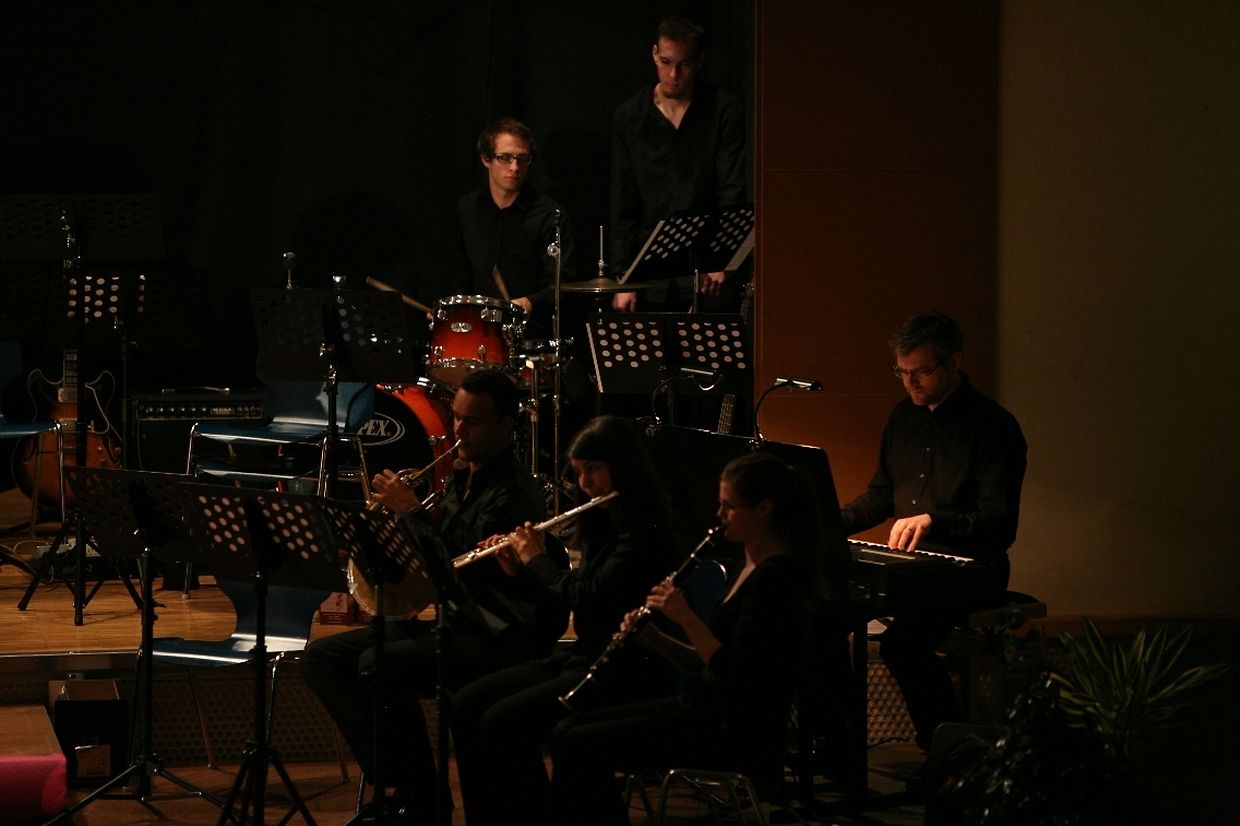 Am vergangenen Samstag, zeigte sich Henri Schumacher, Präsident der Chorale aus Wormeldingen, zufrieden über die zahlreichen Zuhörer, die den Weg ins Kulturzentrum gefunden hatten, um dem traditionellen Frührjahrskonzert des ortsansässigen Gesangvereins beizuwohnen, und hiess den neuen Dirigenten, Iván Boumans herzlich willkommen.
Es wurde ein kurzweiliger Abend, bei dem, neben Luc Rollinger am Keyboard, ein Ensemble der "Wormer Musek" die Sänger(innen) begleitete.
Die Zuhörer wurden mitgenommen auf eine musikalische Zeitreise, die mit der Gregorianik anfing und sich über das Mittelalter, die Renaissance, den Barock, die Klassik, die Romantik bis zum Jazz, Musical, Rock und Pop hinzog.
Von "Veni Creator Spiritus" bis "Rolling in the Deep" war für jeden Geschmack etwas dabei.
Die Begeisterung des Publikums kannte keine Grenzen, und so wurde es mit den Zugaben "Über den Wolken" und "Mein kleiner grüner Kaktus", bei dem die Musiker den Chor gesanglich unterstützten, belohnt.
Als Solisten wirkten Anne Berna, Steve Böhm, Iván Boumans, Monique Schartz, Guy Schartz, Stéphanie Schlink und Lynn Schumacher.
Wahrlich ein sehr gelungener Abend, durch den Lynn Beining führte.