Galakonzert der "Fanfare Kiischpelt"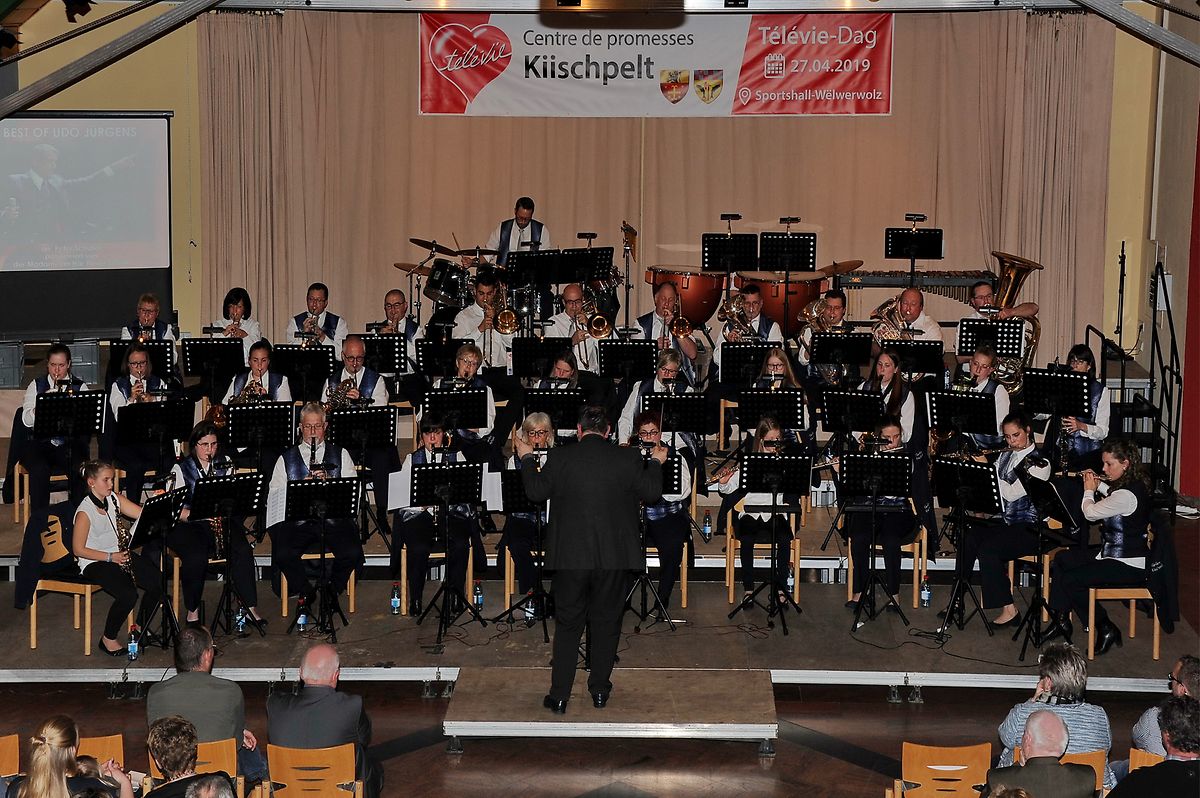 (de) Picture Gallery
pictureGallery.inviteToScroll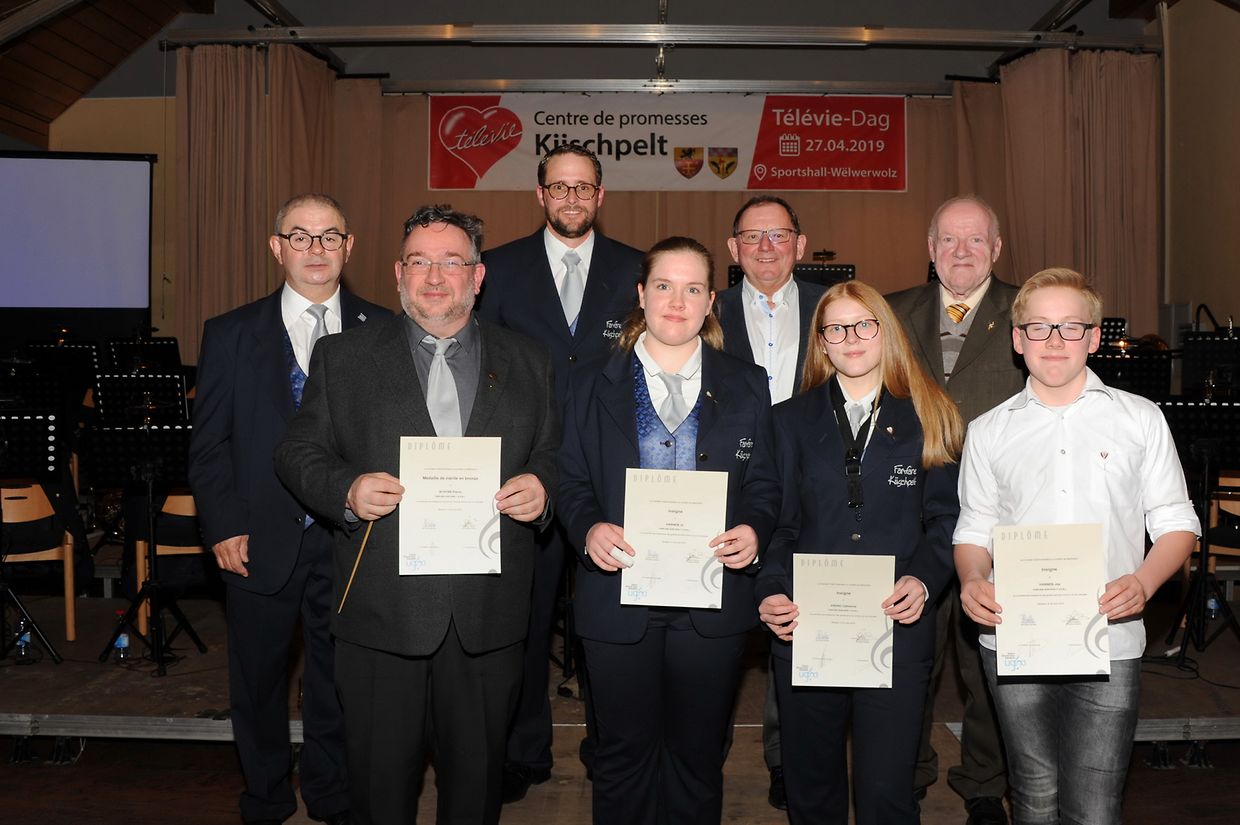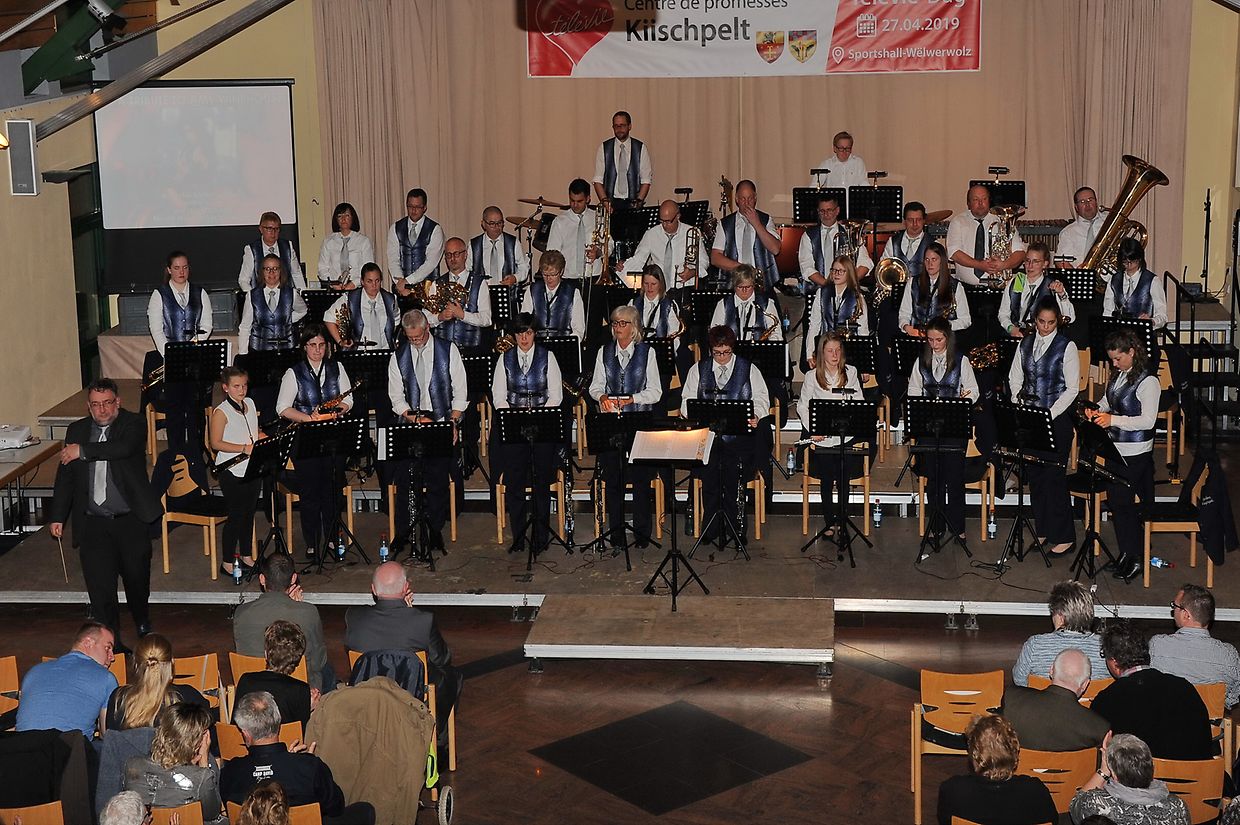 Ein voller Erfolg war auch diesmal wieder das traditionelle Galakonzert der Fanfare Kiischpelt, wovon sich die zahlreichen Zuhörer überzeugen konnten. Unter der Stabführung von Pierre Schyns präsentierten die Musikantinnen und Musikanten ein abwechslungsreiches Programm. Mit Werken <March Op.99>, <Earthdance>, Highlights aus dem weltbekannten Musical <Les Miserables> , eine meisterhaft symphonische Version aus der preisgekrönten Serie <Game of Thrones> , sowie ein <Udo Jürgens Best of >, hatte der Dirigent die richtige Titelauswahl getroffen.
Nach Abschluß vom ersten Programmteil wurden vom UGDA-Vertreter Raymond Schroeder, und in Anwesenheit von Bürgermeister Yves Kayser sowie vom Parlamentpräsident Fernand Etgen, Musikanten mit verdienstvollen Medaillen ausgezeichnet.
Geehrt mit der <Insigne> Jos Hannen, Catherine Arend, und Jil Hannen. Die <Médaille de mérite en bronze> für Dirigent Pierre Schyns.
Zu Beginn vom zweiten Teil des Konzertes stellten das Jugendensemble die Werke <The Entertainer> und <Turandot> vor, dies unter der Leitung von Chrissie Glodt.
Viel Beifall ernteten erneut die Musikantinnen und Musikanten mit <The marches of John Williams>, der vor allem bekannt ist für seine ausgezeichneten Märsche, die Legendäre Band <Red Hot Chilli Peppers, und zudem das Stück der eindeutig wiedererkennbaren Rockband <Queen on stage>
Zum Konzertabschluß erklang die <A tribute to Amy Winehouse>, eine Große im Pop und Modern Stil. Eine doppelte Zugabe rundete das Konzert im <Kiischpelt> ab.