Concert Gastronomique zu Woltz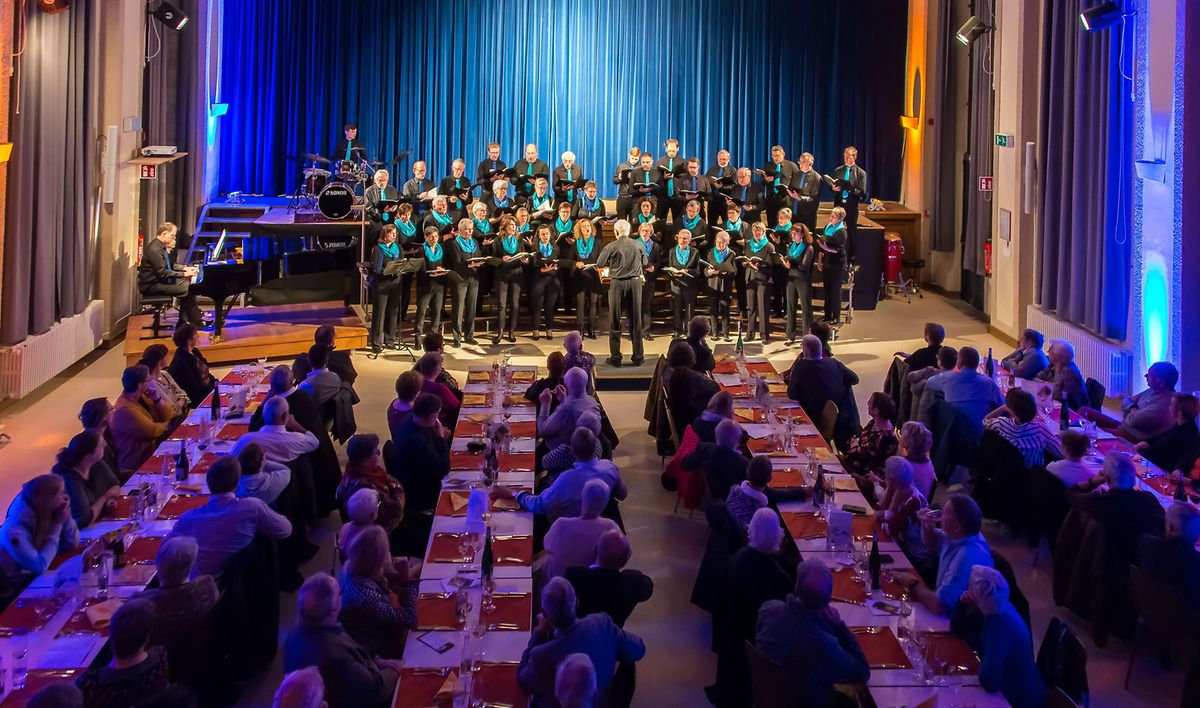 Picture Gallery
Please scroll down,
to see more pictures.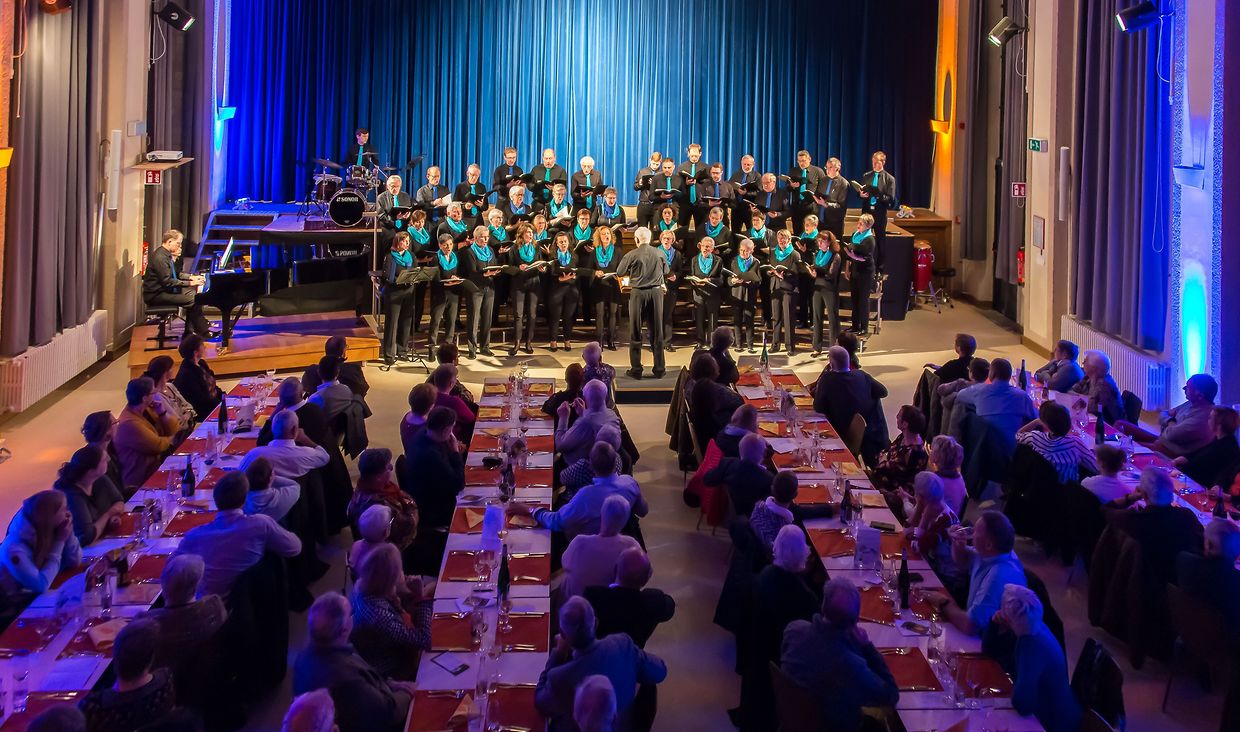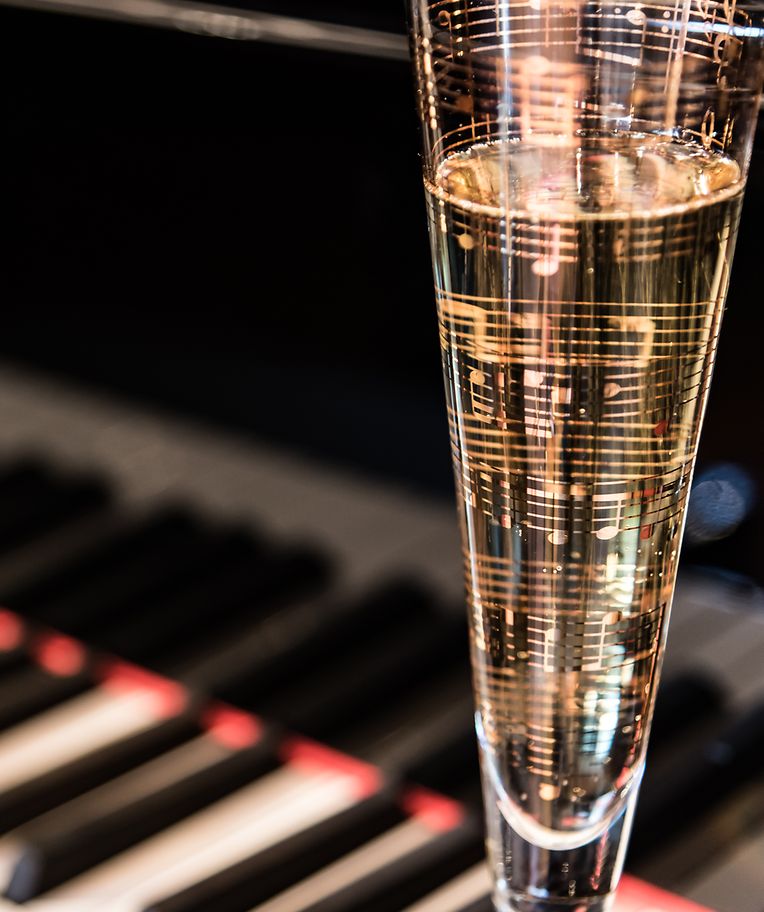 "We sing…you listen, drink an eat", sou heescht d'Konzept vum Concert mat groussem gastronomeschem Deel vun der Chorale Municipale vu Woltz. Den 27. November ëm 19.30 Auer krit dir den Apéritif mat Amuses-Bouches an der amenagéierter Festhall "am Pëtz" zu Wegdiche bei Woltz zervéiert. Mat ofwiesselnd Musik a Gastronomie geet den Owend weider. De Chouer séngt am 1. Deel ee Programm mat stëmmungsvoller Chouermusik. Als Haaptplat gët dorno, Lëtzebuerger réi a gekachten Ham mat Cruditéiten opgedëscht.
De klenge Chouer an d'Soliste vun der Chorale presentéiren dann "POP Highlights and more". Dir héiert hei eng Rei beschtbekannte Pop-Nummeren aus de leschte Joeren.
Mat engem passende Kéis-Assortiment gëtt den nächste gastronomischen Deel agelaut. Virum Dessert séngt de ganze Chouer Extraiten aus bekannte Musicals.
De ganzen Owend, kënnt dir iwer Dësch verschidde Crémant a Wäiner vun der lëtzebuerger Musel genéissen. Selbstverständlich däerfen di néidig Softdrinks an eist beste Lëtzebuerger Béier nët feelen.
Dir fannt d'Hal "am Pëtz" direkt beim neie Foussballterrain zu Wegdichen, wou och genuch Parkplaze sinn.
Loosst iech dësen ofwiesslungsräichen Owend mat Musik a beschter Gastronomie nët entgoen.
Reservéiert är Plaze mam Menu bis de 15. November andeems dir 35 € pro Persoun op de BCEE Kont LU34 0019 3800 0244 8000 vun der Chorale Woltz iwerweist. Dir krit är Entrées a Menusticketen heem geschéckt. Weider Infoën krit dir per Email: henrietteschaeffer@icloud.com oder um Telefon 691 354 404.
Dee ganzen Owend leeft ënnert dem Covid-Check, deen an der Entrée kontrolléiert gëtt.