Concert vu La Lyre Guedber an der Maison de Soins Op Lamp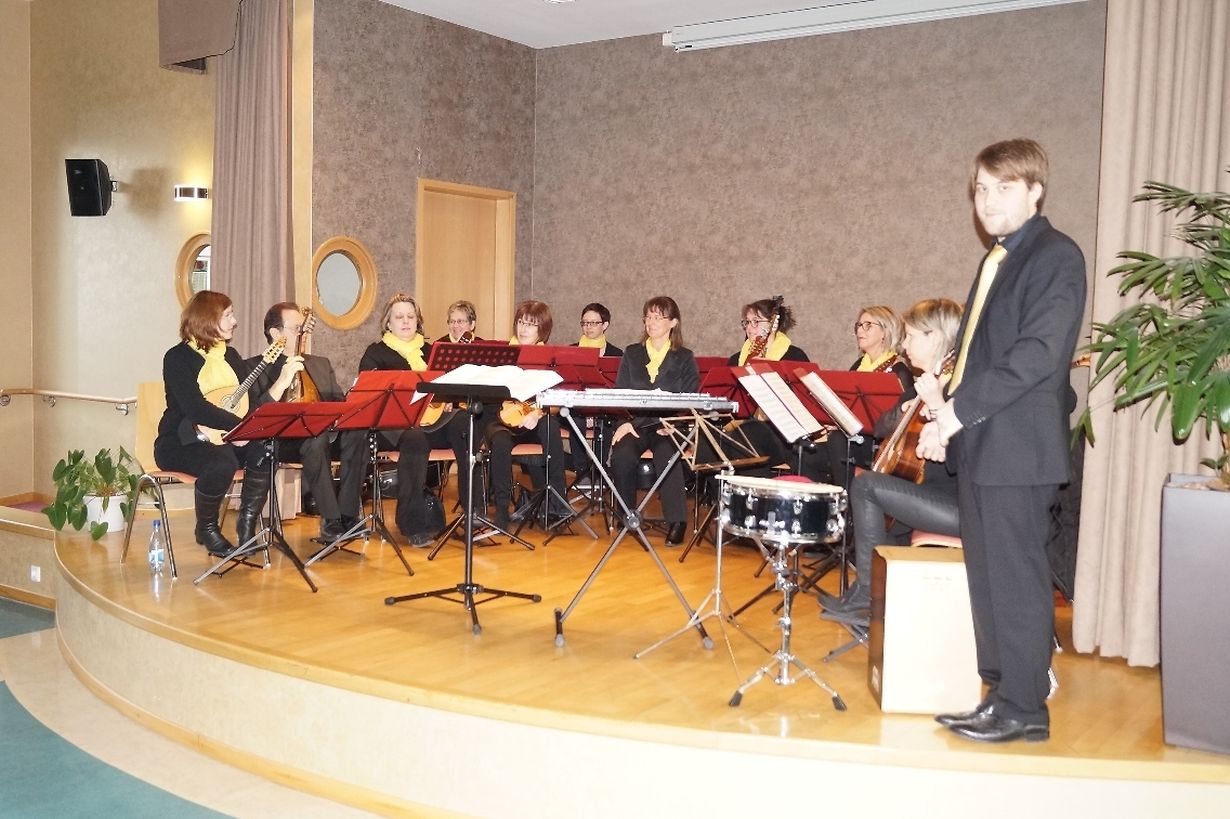 Leschte Sonndeg, den 18.1.15 war d'Société des Mandolinistes La Lyre vu Guedber op Invitation vun der Amicale Op Lamp fir e Concert an der Maison de Soins zu Waasserbëlleg.
D'Musiker ënnert der Direktioun vum Patrick Christen, hun hir Publikum mat bekannte Melodien wéi "Morning has Broken", "New York, New York" oder "House of the Rising Sun" begeeschtert. De Festsall war bis op déi lescht Plaaz gefëllt an d'Musikanten musste nach eng Zugab spillen.