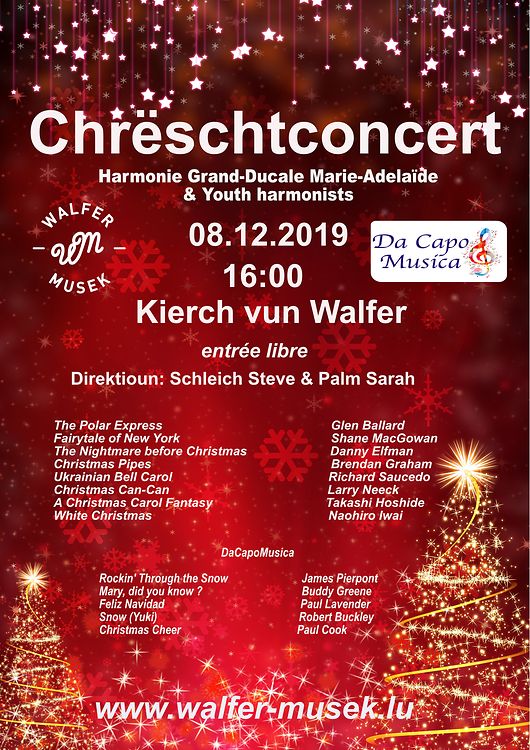 Madame, Monsieur,
Den Comité an Musikanten vun der Walfer Musek hunn d'Éier Iech ganz häerzlech op eisen CHRËSCHTCONCERT ze invitéieren.
Mir wieren froe Iech kennen ze begréissen.
Den Entrée ass frei.
Madame, Monsieur,
Le comité et les musiciens de l'Harmonie de Walferdange ont l'honneur de vous inviter cordialement à leur CONCERT DE NOËL.
Nous nous réjouissons de votre présence.
L'entrée est gratuite.
Dear Sir or Madam,
The committee and the musicians of the Walferdange Harmony have the pleasure to cordially invite you to attend our Christmas Concert.
We would be delighted to welcome you.
The entry is free of charge.