F.C. JEUNESSE USELDENG CHAMPION 2018 :  2. DIVISIOUN – 1.Bezierk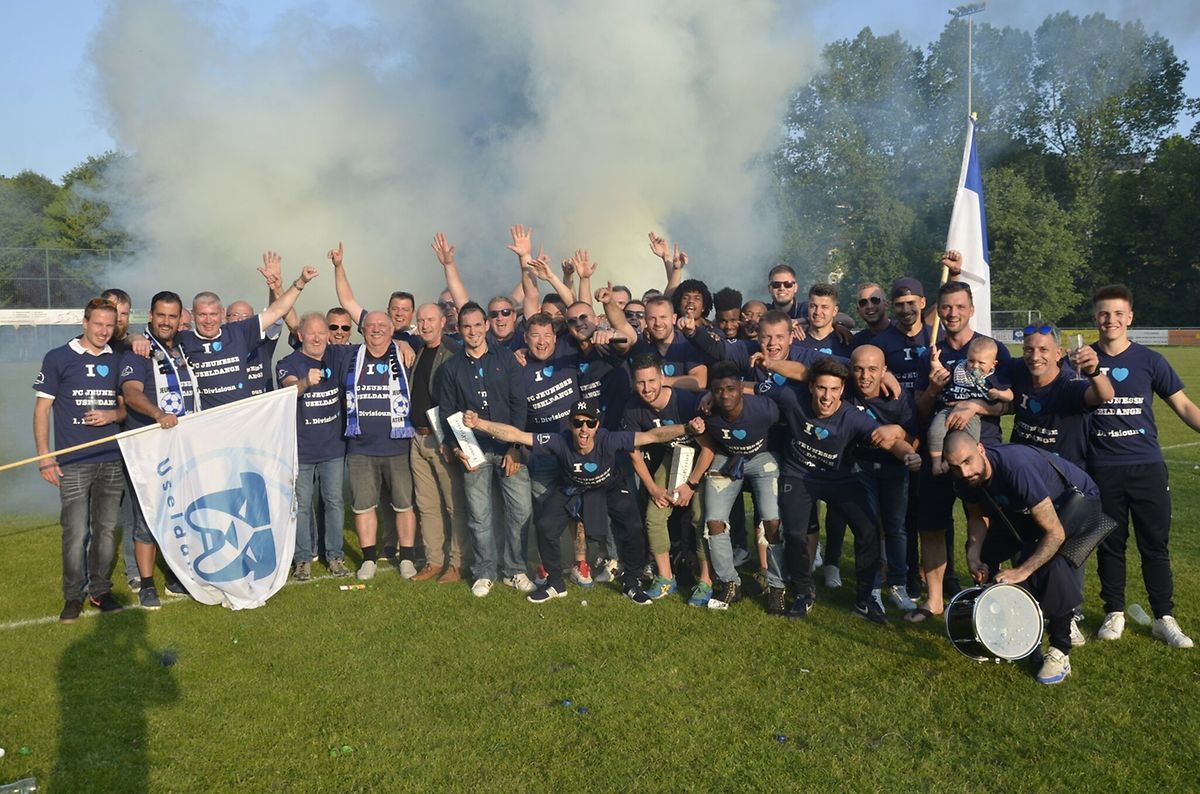 (de) Picture Gallery
pictureGallery.inviteToScroll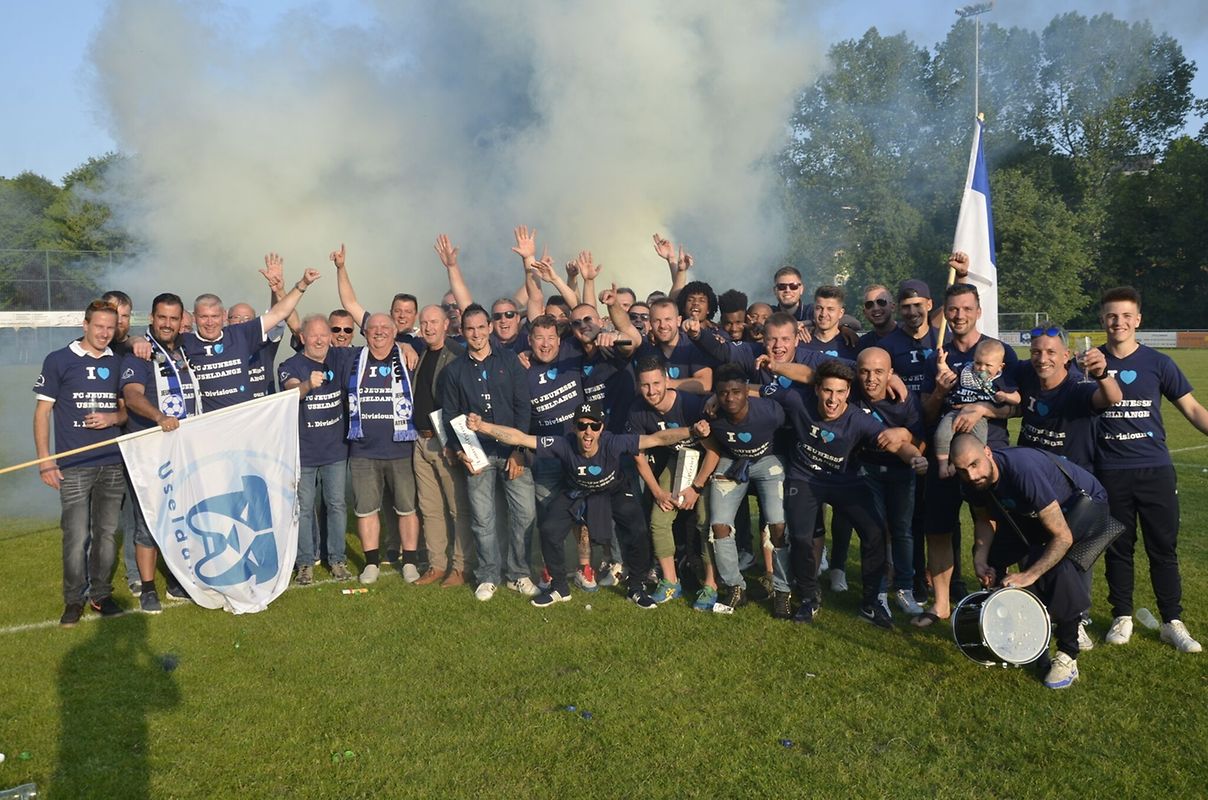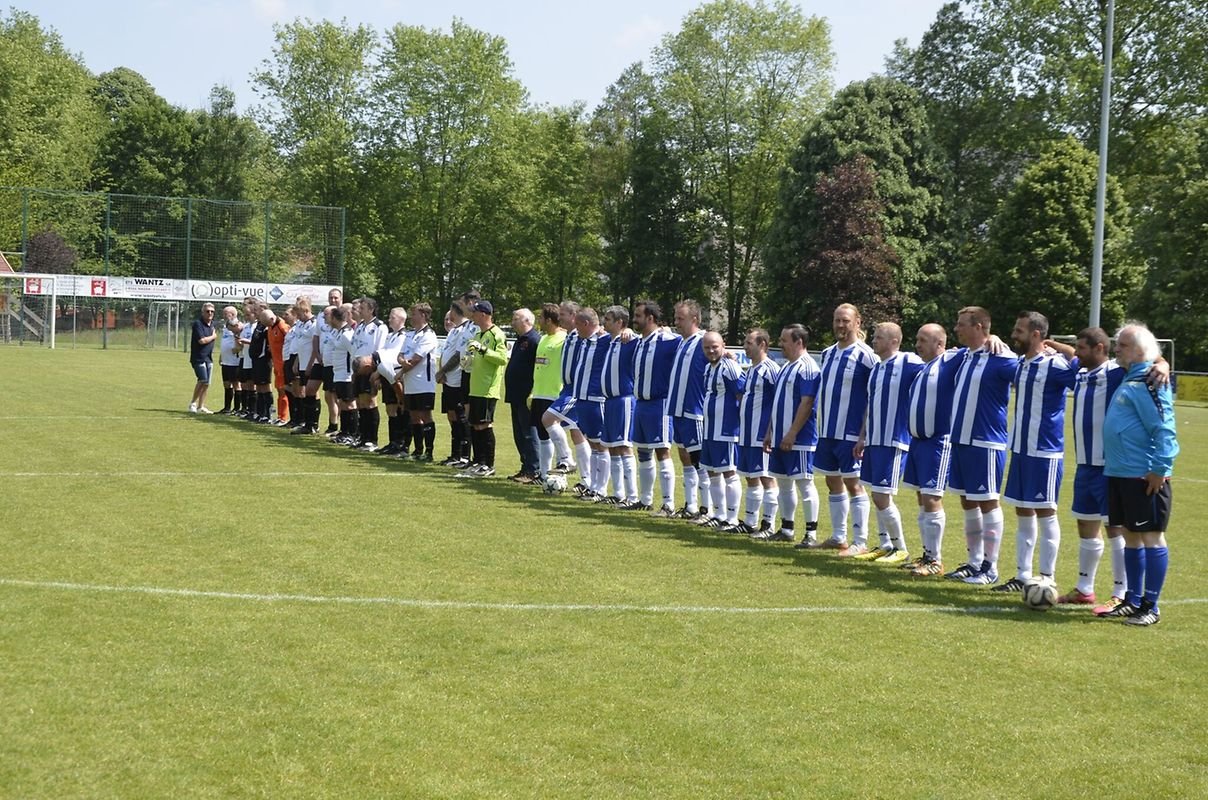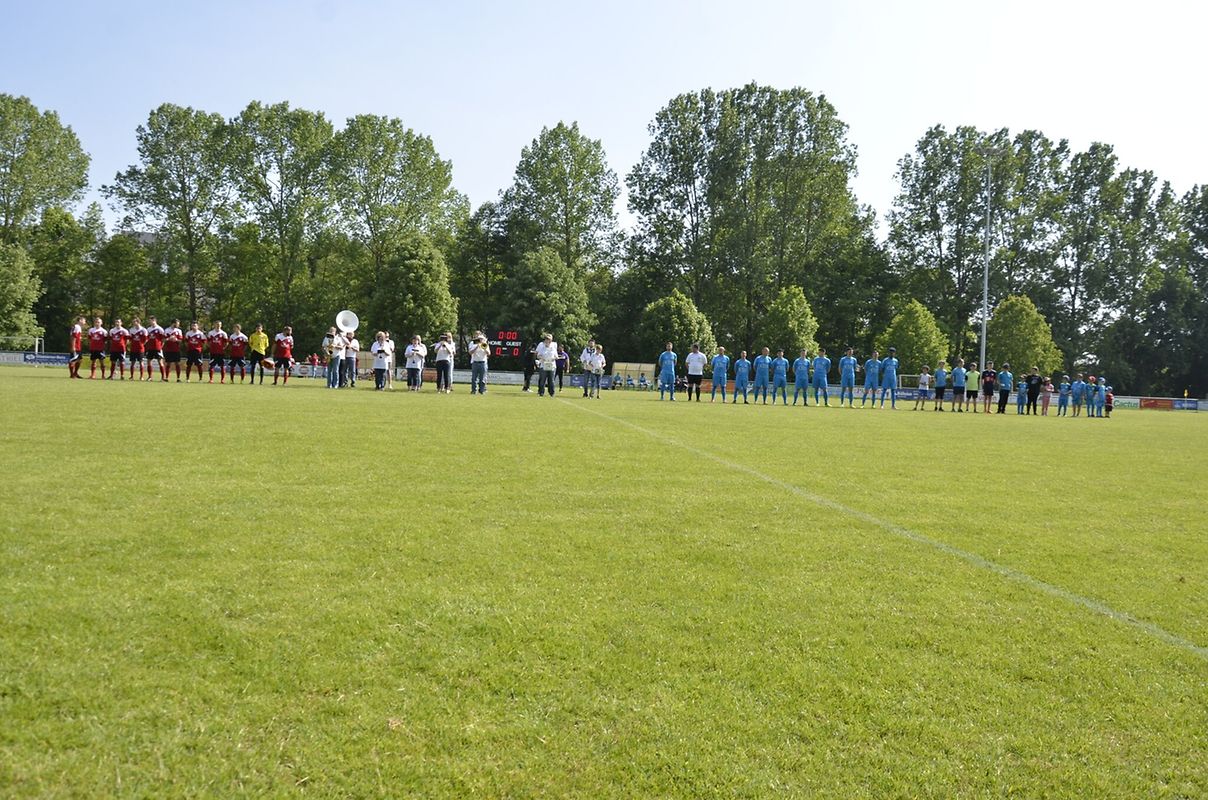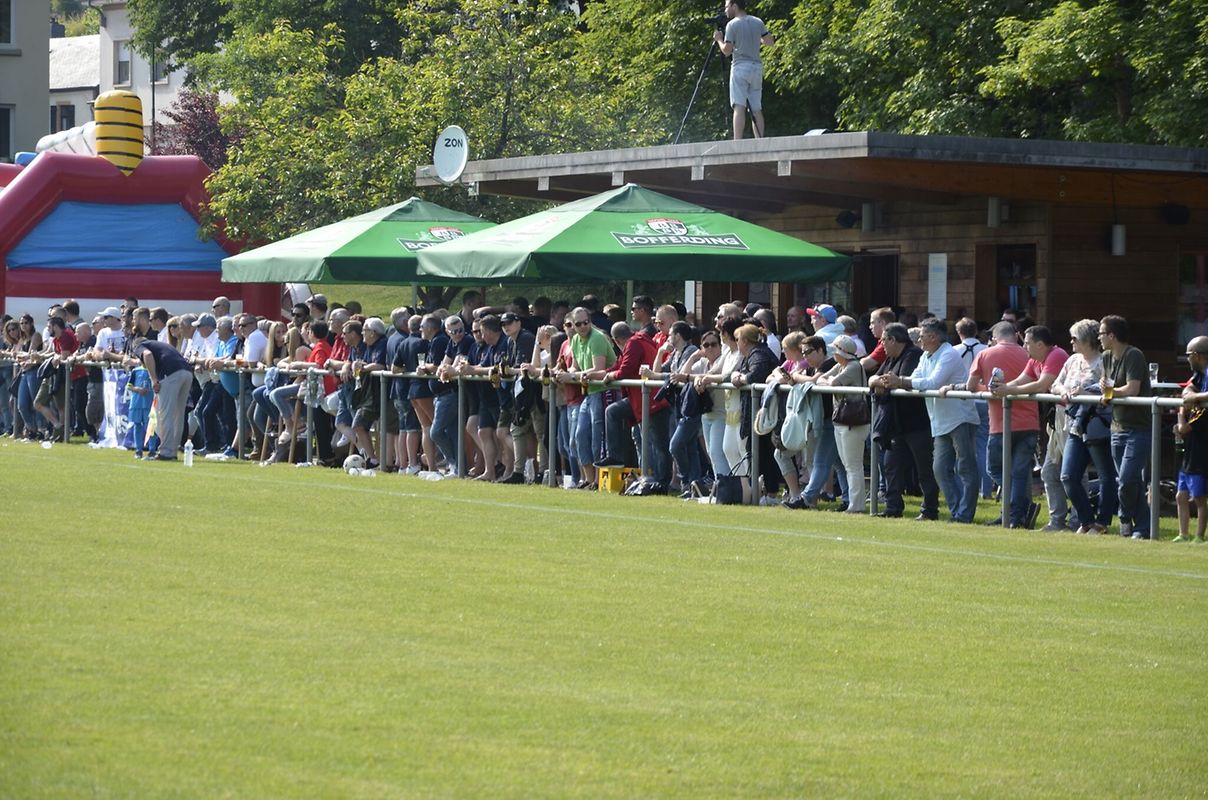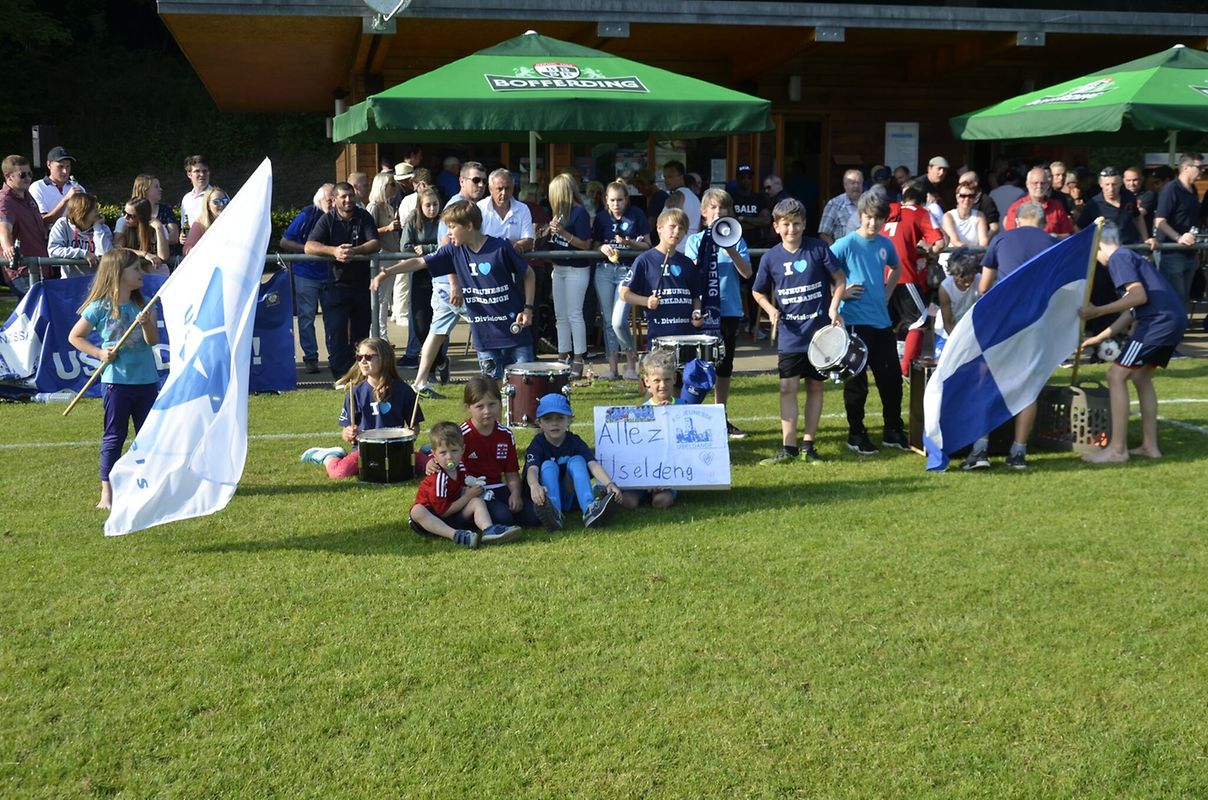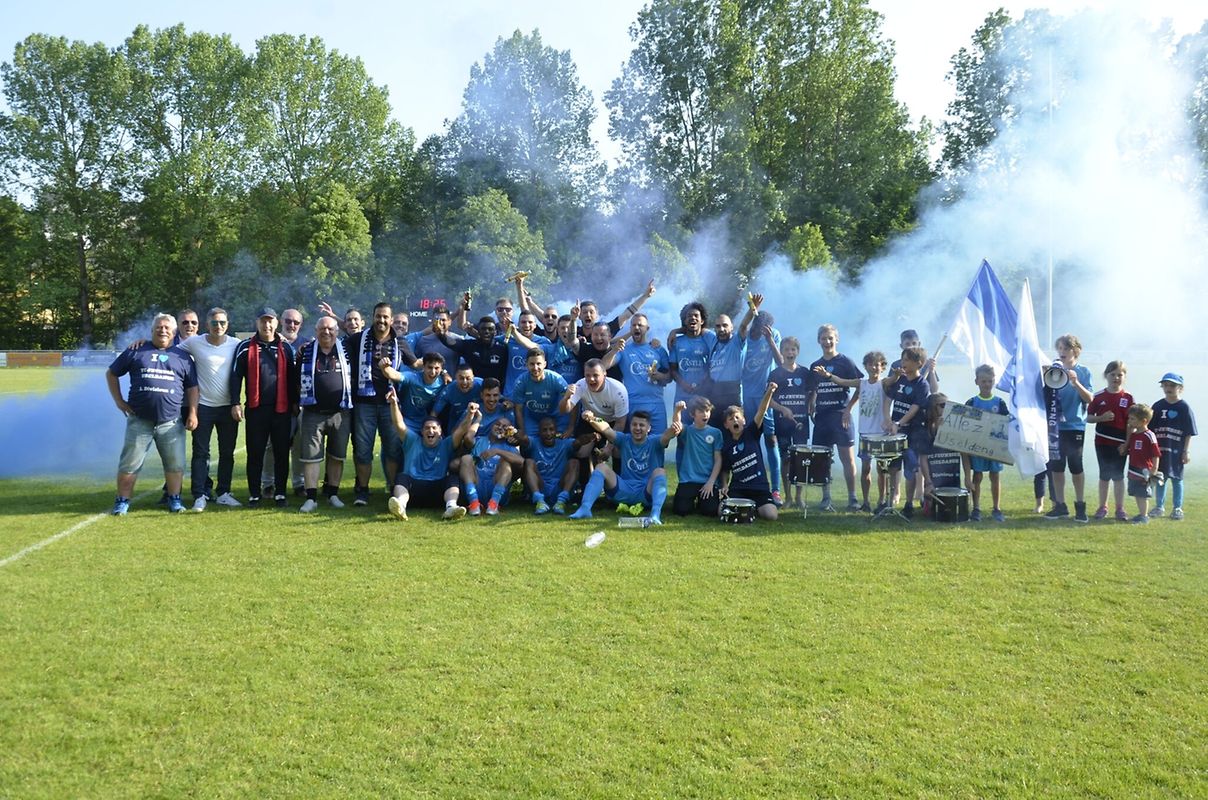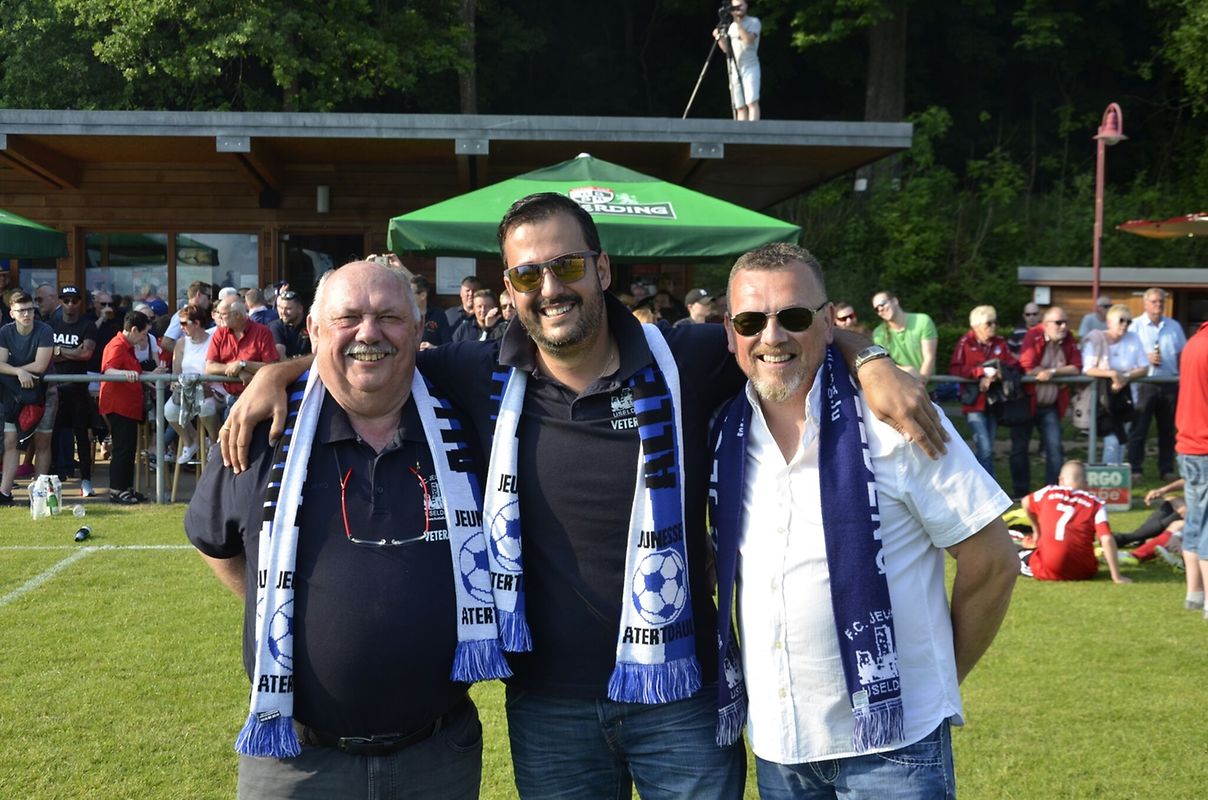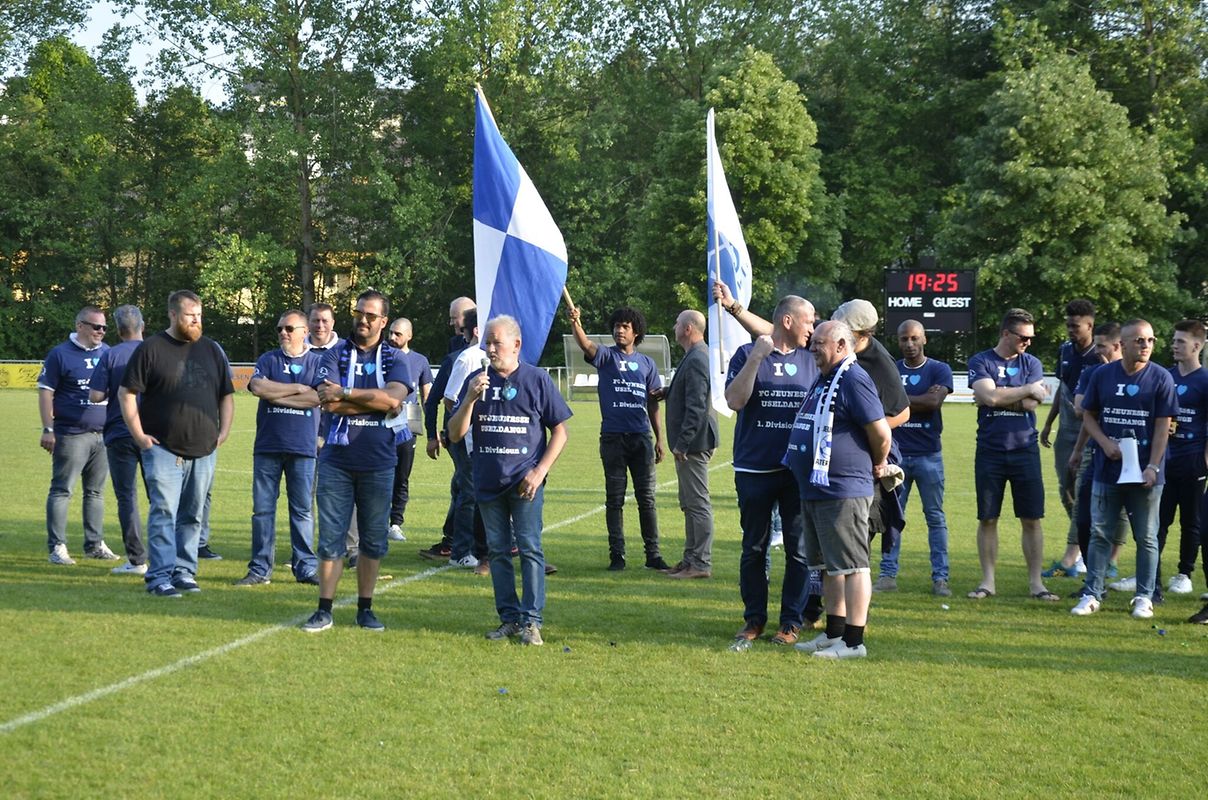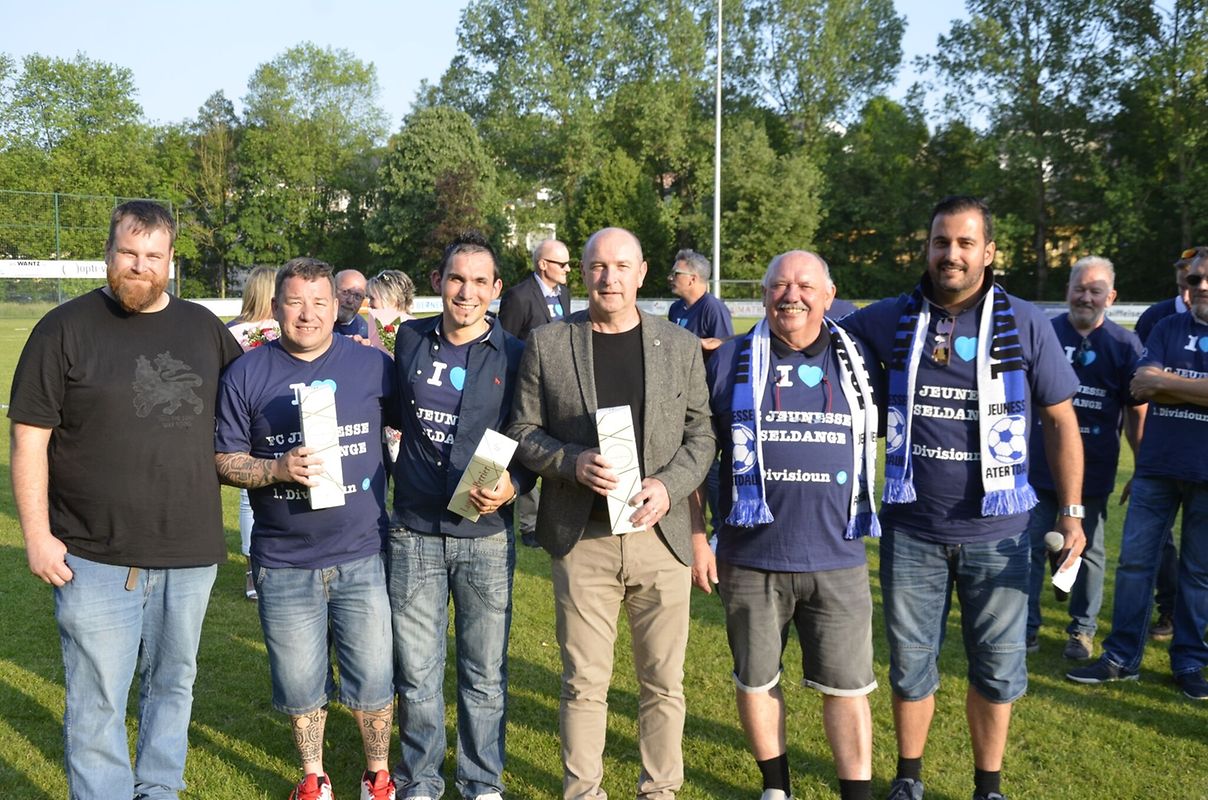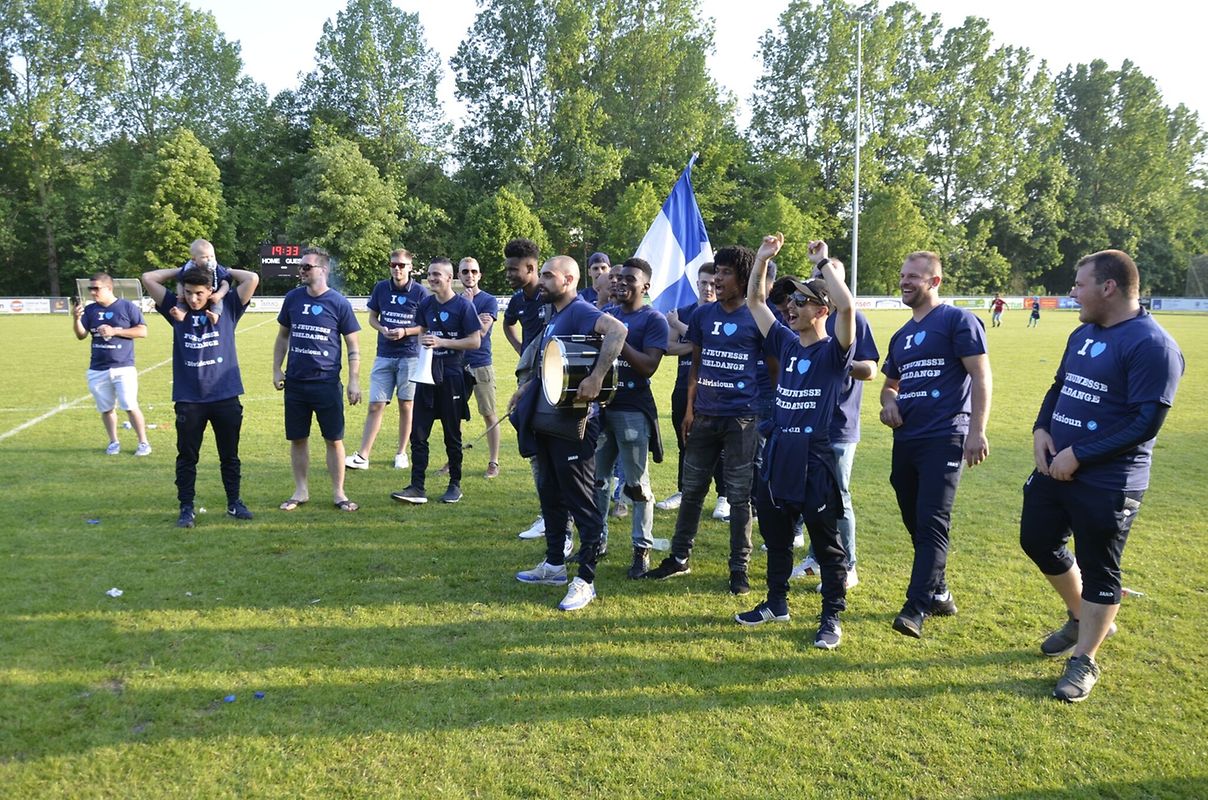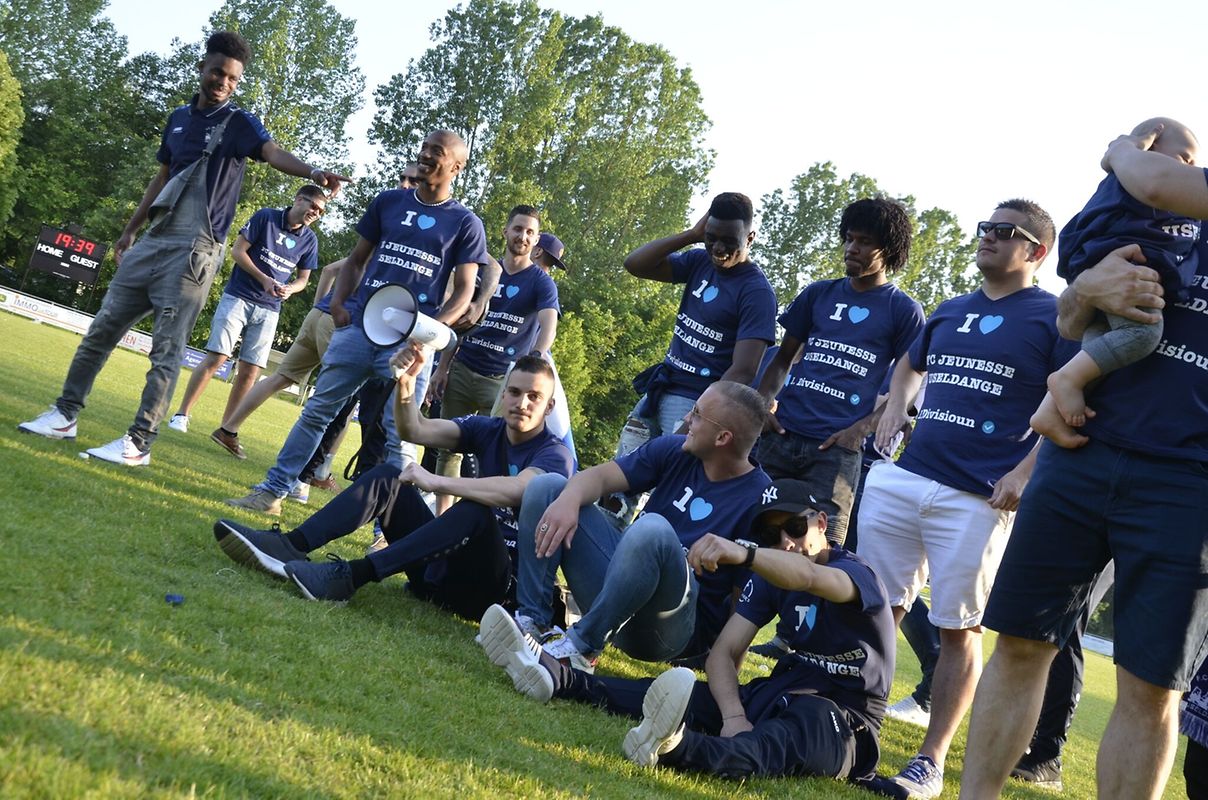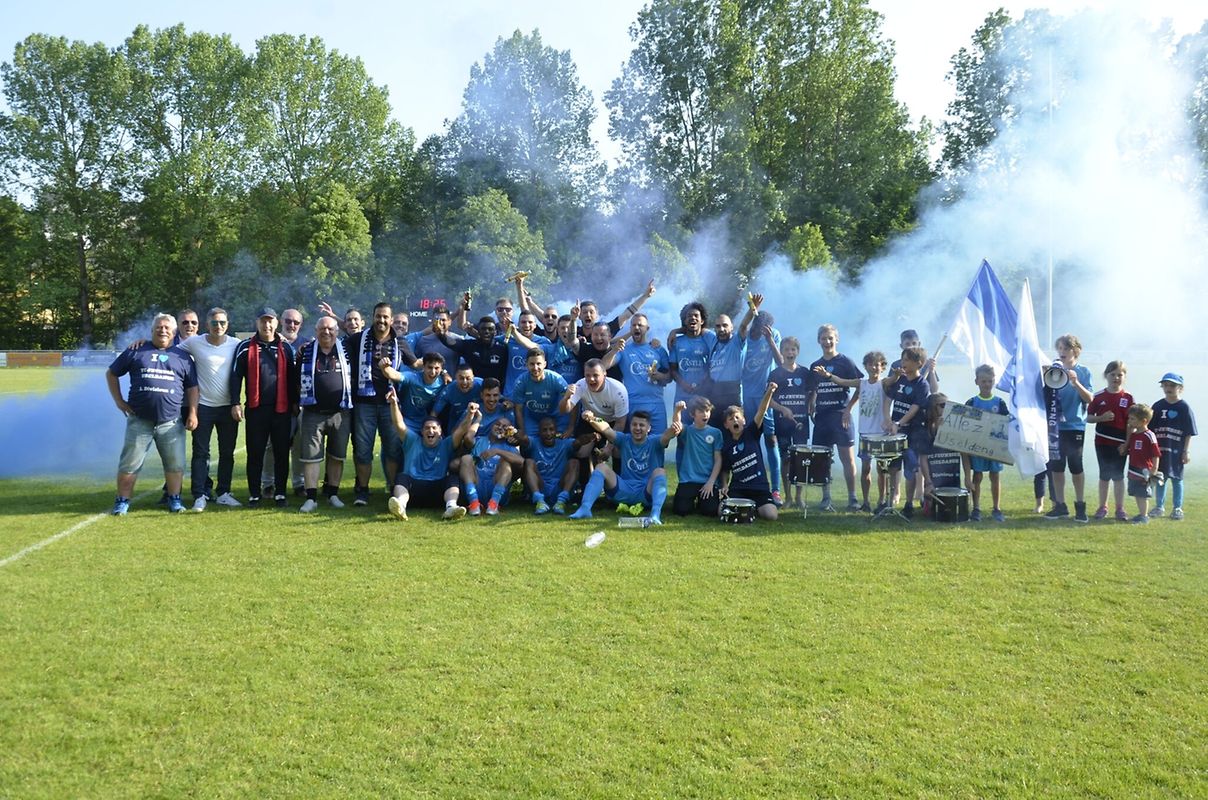 1.Divisioun mir kommen!
Felicitatiounen un d'Spiller an un d'Trainer fir den Championstitel an der 2. Divisioun!
E Samschden 19. Mee 2018 war de leschten Match vun der Saison 2017/2018, an et ass spannend bliwwen bis déi läscht Sekonn wien den Championstitel géif mat heem huelen? Den F.C. Jeunesse Useldeng huet dat awer souverän mat 2:0 géint den F.C. Préizerdaul-Réiden gemeeschtert. Si sinn deemno Champion an der 2.Divisioun – 1.Bezierk mat 65 Punkten aus 26 Mätscher ( 21 gewonnen, 2 mol gläich gespillt an 3 verluer) a mat enger Goal-Differenz vun 82:29.
Useldeng klëmmt domat a an déi éischt Divisioun. Dësen Event gouf gebierteg gefeiert bis spéit an d'Nuecht eran. Donieft sief ze erwänen dat den Opstig an déi éischt Divisioun dem F.C. Jeunesse Useldeng bis elo eréischt 1 mol reusséiert ass, an zwar war dat an der Saison 1990-1991!
De Warm-Up vun dëser Opstigsfeier war en internationalen Match vun der Härenequipe vum F.C. Useldeng géint hier Football's-Kollegen aus England: "Lad's of the Village - Vet's FC", een Team aus der Ëmgéigend vu London.
Um 16.15 Auer war du Showtime mam leschten Championnatsmatch an dëser Saison, an Iert den Ustouss war, haten déi 2 Equippen d'Éier fir vun der Harmonie Useldeng op den Terrain begleet ze ginn.

Nom Match géint 19.00 Auer war et dunn endlech souwäit, a mam offiziellen Deel vun der Feier konnt elo den Opstig an d'éischt Divisioun gefeiert ginn; dat ganzt encadréiert vum Syndicat d'Initative an der Gemeng Useldeng.

E spezielle Merci geet och un déi englesch Football's Kollegen LOTV (London) déi bei eis op Besuch waren, an e groussen Deel zu der wonnerbarer Stëmmung bäigedroen vun.
Text: Tom Lehnert, Fotoën : Gilles Thiel