Gratis Self Defense Cours zu Stroossen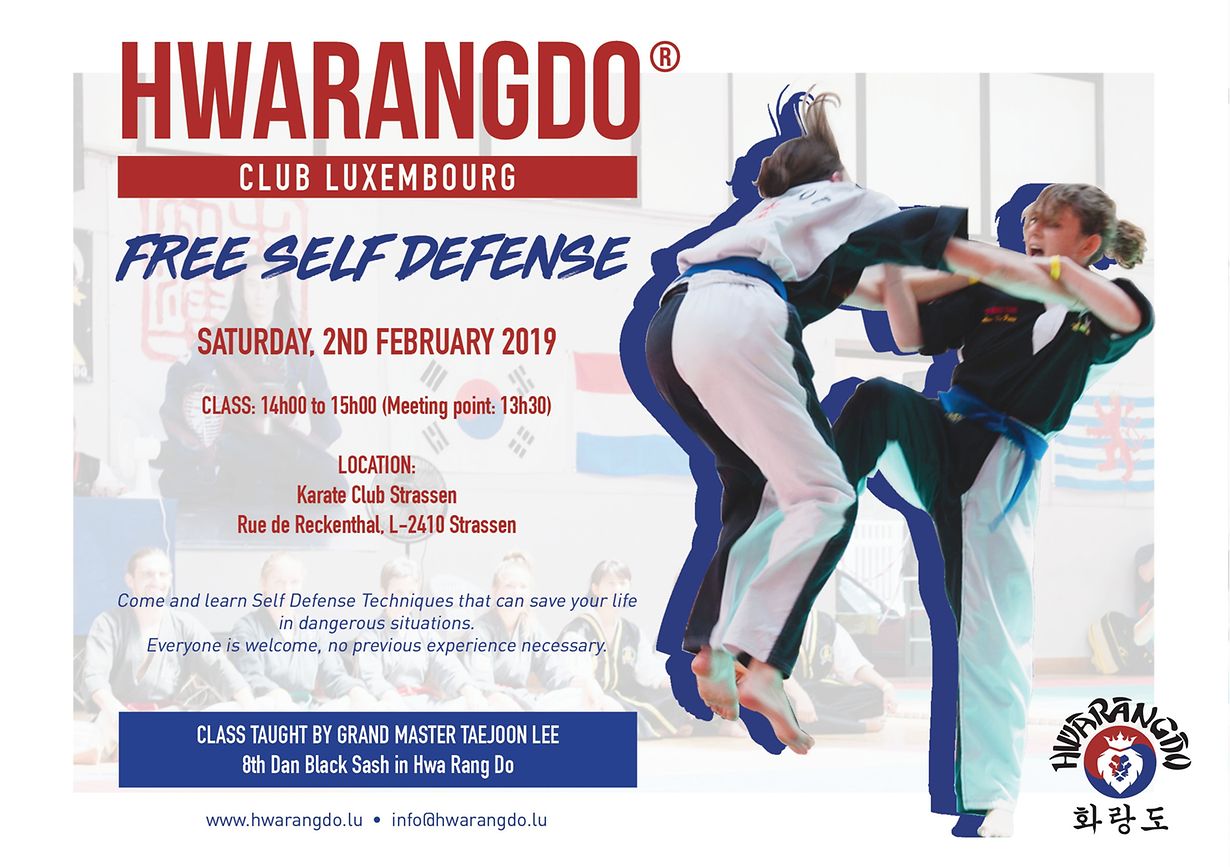 Monthly FREE Self Defense Class !

Come and learn Self Defense Techniques that can save your life in dangerous situations.

Everyone is welcome, no previous experience necessary.

It is our goal to help make our community as safe as possible!

Meeting point: 13h30
Class: 14h00 to 15h00

Location:
Karate Club Strassen
rue de Reckenthal
L-2410 Strassen

Classes taught by Grand Master Taejoon Lee, 8th Dan Black Sash in Hwa Rang Do, heir of the Hwarang generation and the eldest son of the Founder, Dr. Joo Bang Lee.
With more than 40 years experience as a teacher, his ability and wisdom to cultivate and mentor true leaders is unparalleled.

What should I wear?
Wear comfortable clothing that's easy to move in, such as sweats or stretch pants with a t-shirt.
Shoes are not allowed on the mat.

Please feel free to contact Hwa Rang Do Club Luxembourg if you need any further information

info@hwarangdo.lu or Private message (LUX,ENG,GER,FR ) on facebook ( www.facebook.com/hrdlux )

www.hwarangdo.lu
www.hwarangdo.com
www.hwarangdo.eu
www.taejoonlee.com
www.taedosa.com
www.cyberdojang.com
www.fightingstyles.com

instagram: hwarangdolux