Show-Concert "Remember the 80's" vun der Harmonie Klengbetten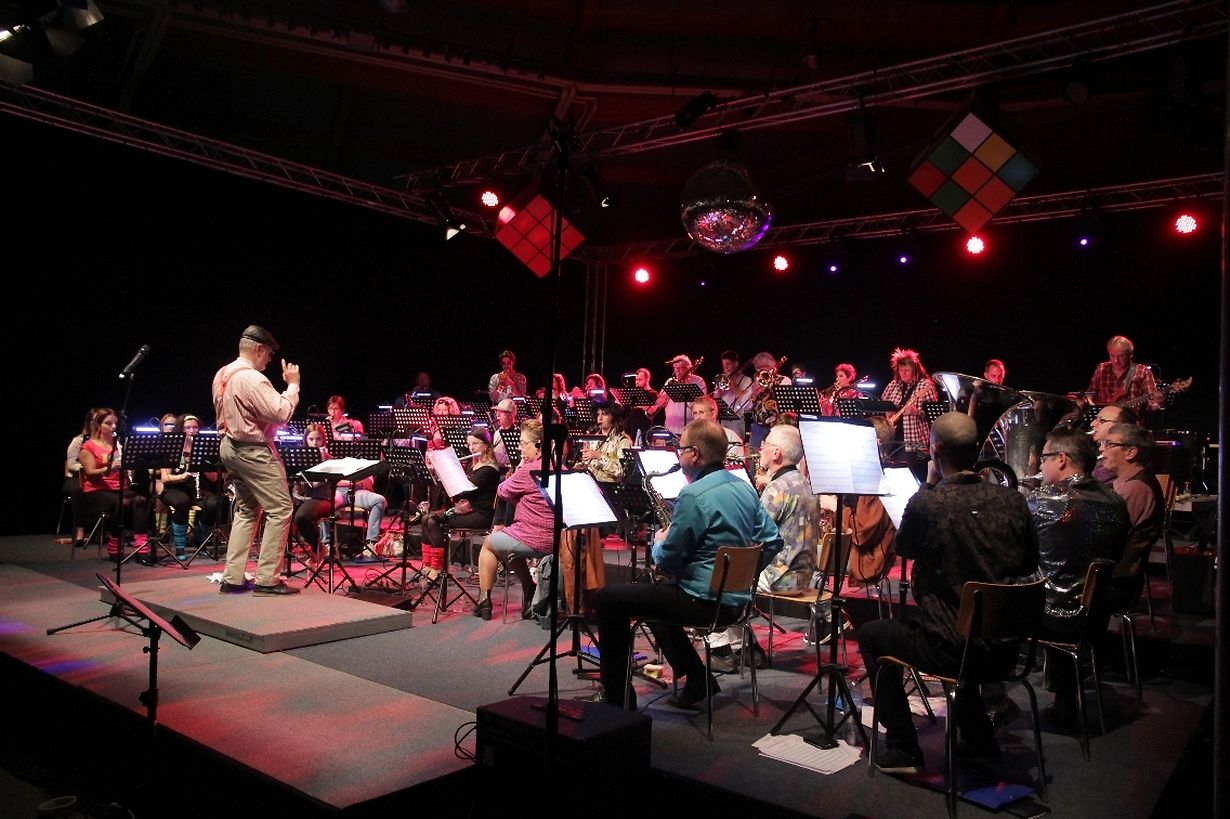 De Show-Concert vun der Klengbettener Musek war dëst Joer en Hommage un d'Pop- a Rockmusek aus den 80er Joren. Um Programm stoungen Hits vun den "Jackson Five", der Funk-Jazz-Rock Grupp "Tower of Power", "Purple Rain" vun Prince bis hin zu den bekannteste Lidder vun Jon Bon Jovi.
Als Gesangssolist huet den Armand Thies fir déi néideg Ambiance gesuergt, dat ganzt ënnert der Direktioun vum Rob Köller.