Gala Concert Vun der Schëtter Musek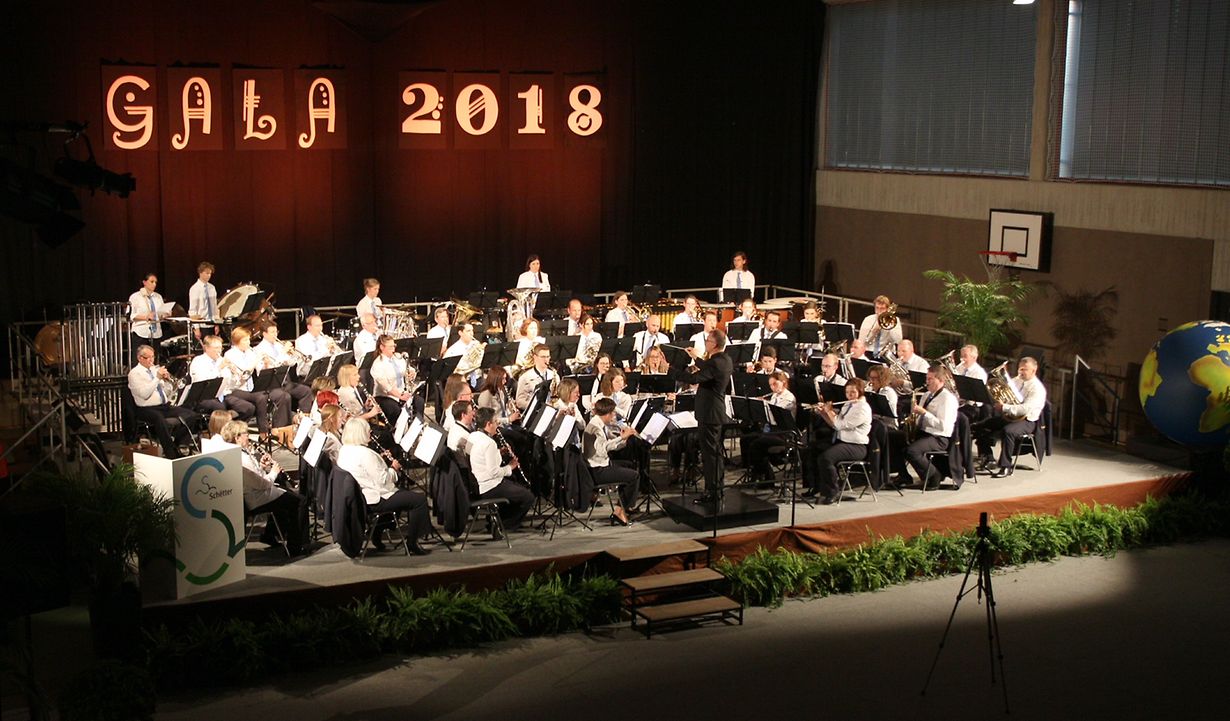 Galakonzert der « Schëtter Musek » feierte seinen 30. Geburtstag.
Das traditionelle Galakonzert der « Schëtter Musek » steht seit 1988 fest auf dem kulturellen Programm der Gemeinde und im Kalender der Freunde der Musikgesellschaft.
Am 5. Mai 2018 wurde das diesjährige Galakonzert vor einem grossen begeisterten Publikum im Kulturzentrum in Munsbach gespielt. Wie bereits in den Vorjahren haben die « Schëtter Jongbléiser », das Jugendorchester einen Teil des Konzerts gestaltet
Unter der Direktion von Rudi De Bouw führten die 60 Musikanten ihr Publikum musikalisch auf eine Reise durch die Welt.
Im ersten Teil des Konzerts standen die Werke « North and South » von Bill Conti, « Orient Express » von Philip Sparke, « Robinson Crusoe » von Bert Appermont, und « Around the world in 80 days » von Otto Schwarz auf dem Programm.
Zu Beginn des zweiten Teils des Konzerts stellten die « Schëtter Jongbléiser ihr Können mit den Werken « Sunliner (Concert March) », « Into the clouds » und « Disney Film Favorites «, sowie « Jupiter Hym » (gemeinsam mit der Schëtter Musek) unter Beweis.
Dann übernahm wieder die Harmonie mit « Pacific Dreams » von Jacob de Haan, « Pirates of the Carribbean « von Klaus Badelt, « Fly me to the moon » von Bart Howard und « Caravan » von Duke Ellington.
Die junge charmante Musikantin Nathalie Schroeder führte gekonnt durch das Programm.
Als Zugabe spielte die Harmonie den « Florentiner Marsch » von Julius Fucik arr. von Monzil Brass