D'Gemeng Schëtter begréisst hir 2. Chargy-Borne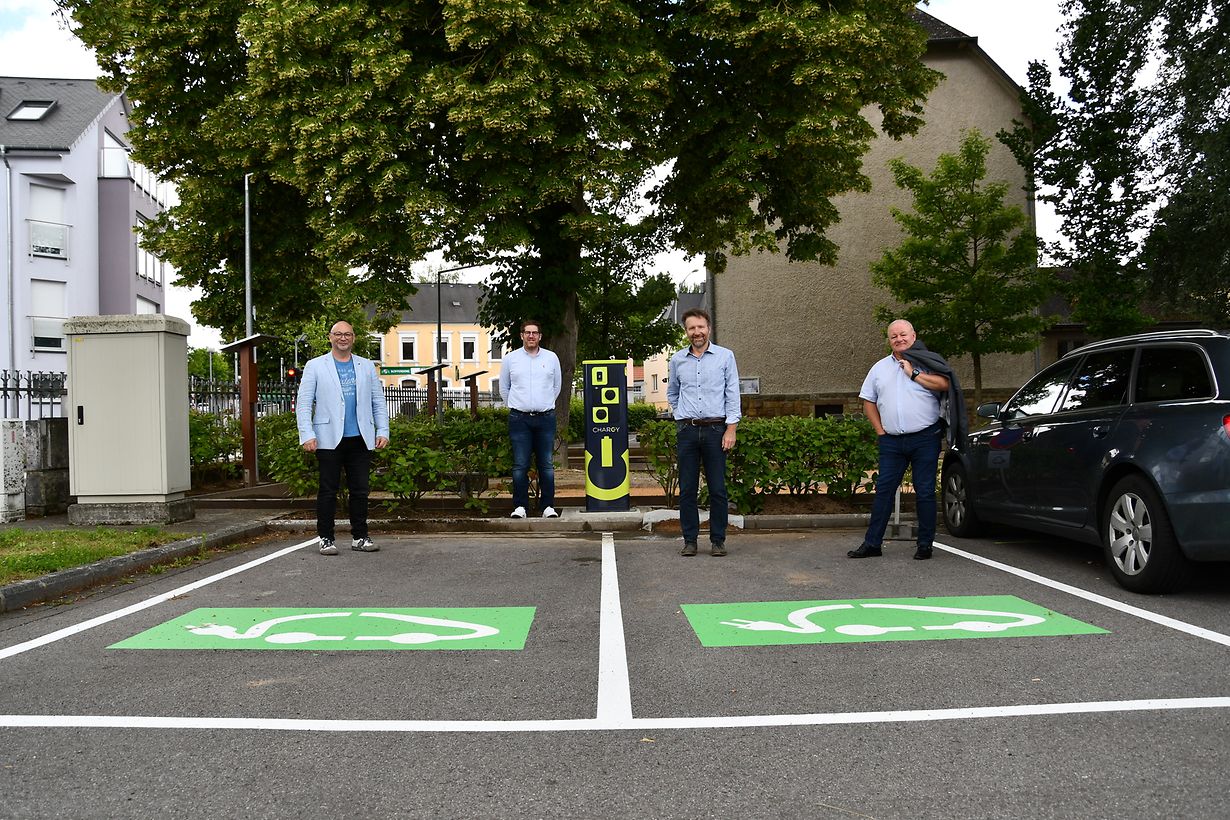 D'Gemeng Schëtter begréisst hir 2. Chargy-Borne
Eng nei Chargy-Borne ass an eiser Gemeng a Betrib geholl ginn. Si steet hannert der aler Schoul bei der Minsber Gare.
[FR] La commune de Schuttrange accueille sa 2ème borne de recharge Chargy
Une nouvelle borne de recharge Chargy a été mise en service dans notre commune. Cette borne se trouve derrière l'ancienne école près de la gare de Munsbach.
[EN] The commune of Schuttrange welcomes its 2nd Chargy charging station
A new Chargy charging station has been put into operation in our commune. It stands behind the old school near the Munsbach train station.
[DE]Die Gemeinde Schüttringen begrüßt ihre 2. Chargy-Ladestation
In unserer Gemeinde wurde eine neue Chargy-Ladestation in Betrieb genommen. Sie steht hinter der alten Schule in der Nähe des Bahnhofs Munsbach.