Chrëschtconcert vum Kanner- a Jugendchouer Konsdref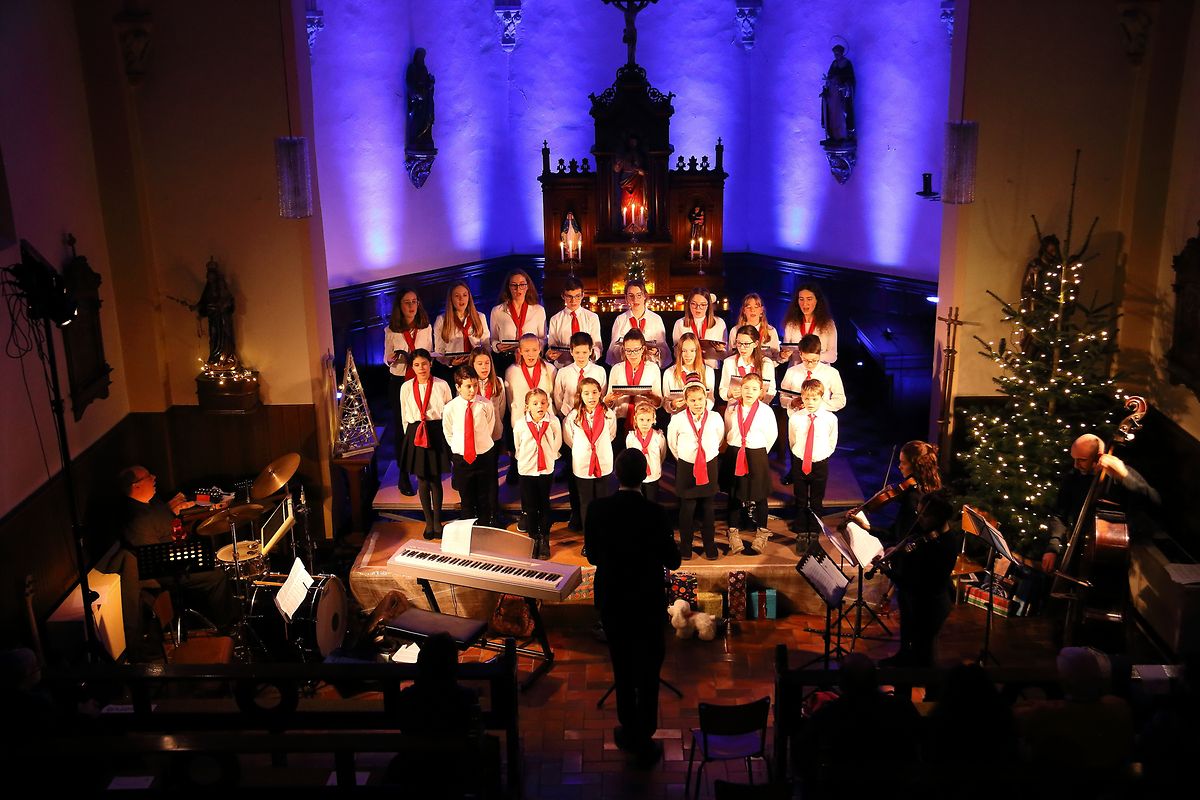 (de) Picture Gallery
pictureGallery.inviteToScroll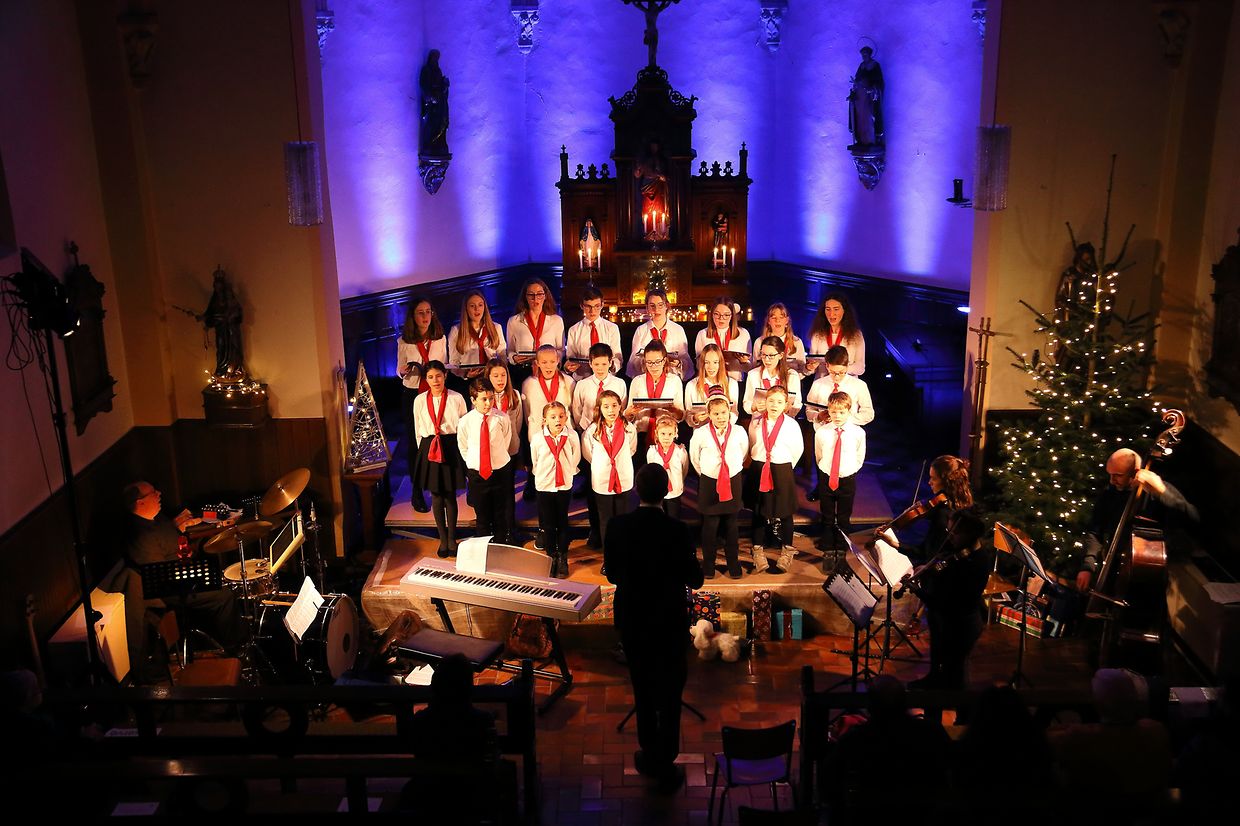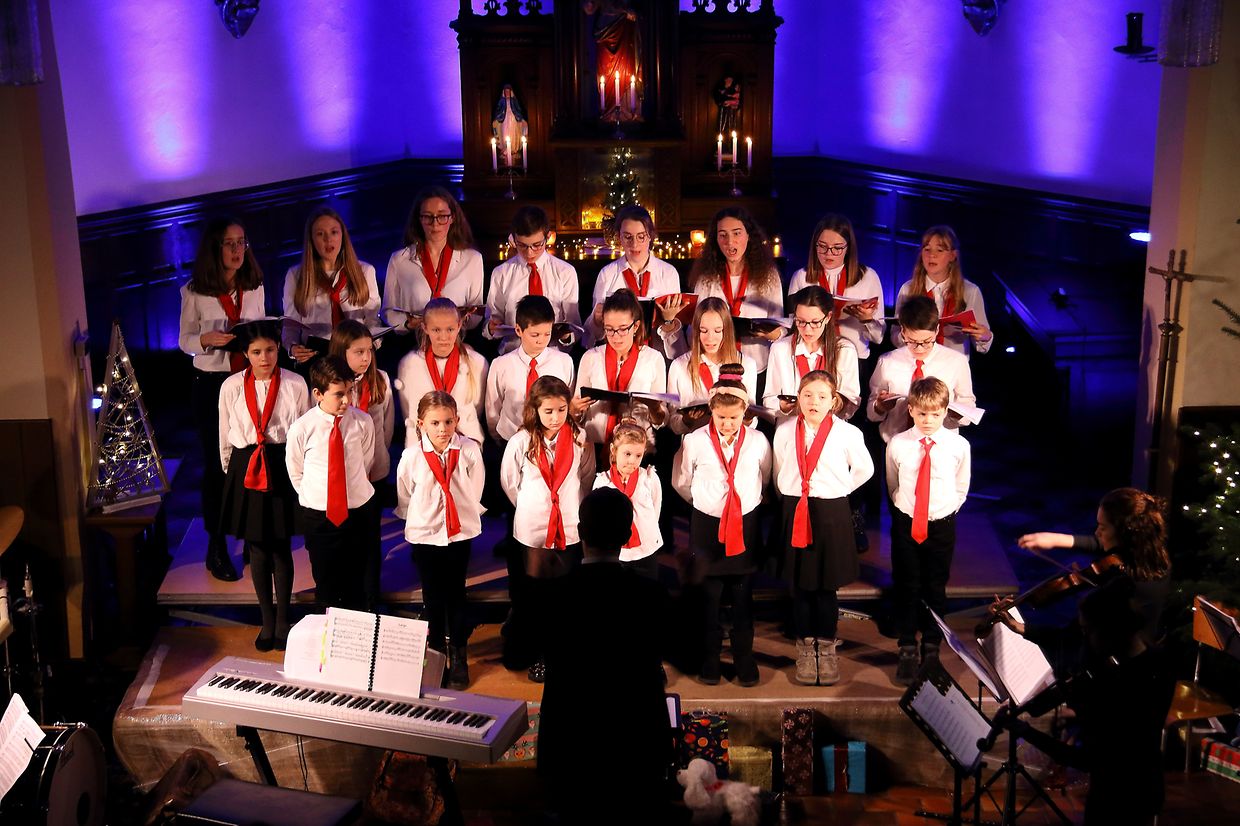 De Kanner- a Jugendchouer Konsdref hat op säin traditionelle Chrëschtconcert invitéiert. An der gemittlecher Chrëschtatmosphär vun der schéi gerëschter Scheedges Kierch, déi bis op déi lescht Plaz gefëllt war, huet de Chouer e flotte Programm mat besënnlechen a freedege Melodien zum Beschte ginn.
Ënnert der Leedung vun hirem Dirigent Marc Loewen waren déi jonk Sängerinnen a Sänger voll motivéiert an hunn hiert musikalescht Zesummespill mam Sträichquartett an Drumset gewisen an a Szen gesat. Mat flotte Chrëschtlidder, wéi Carol of the bells, The little drummer boy an Night of Silence woussten si d'Publikum ze begeeschteren an d'Publikum huet et net ausgelooss hinne mat vill Applaus e puer Zugaben ofzefuerderen.
Nom Concert gouf dee schéinen Owend zesumme mam Publikum bei engem Patt Glühwäin a Chrëschtgebäck am Festsall niewendrun gemittlech ausklénge gelooss.