EuroBocce 2018 - ein Riesenerfolg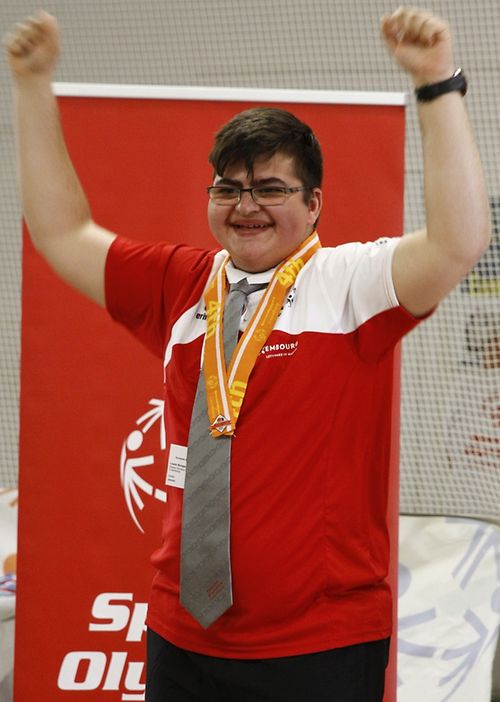 Picture Gallery
Please scroll down,
to see more pictures.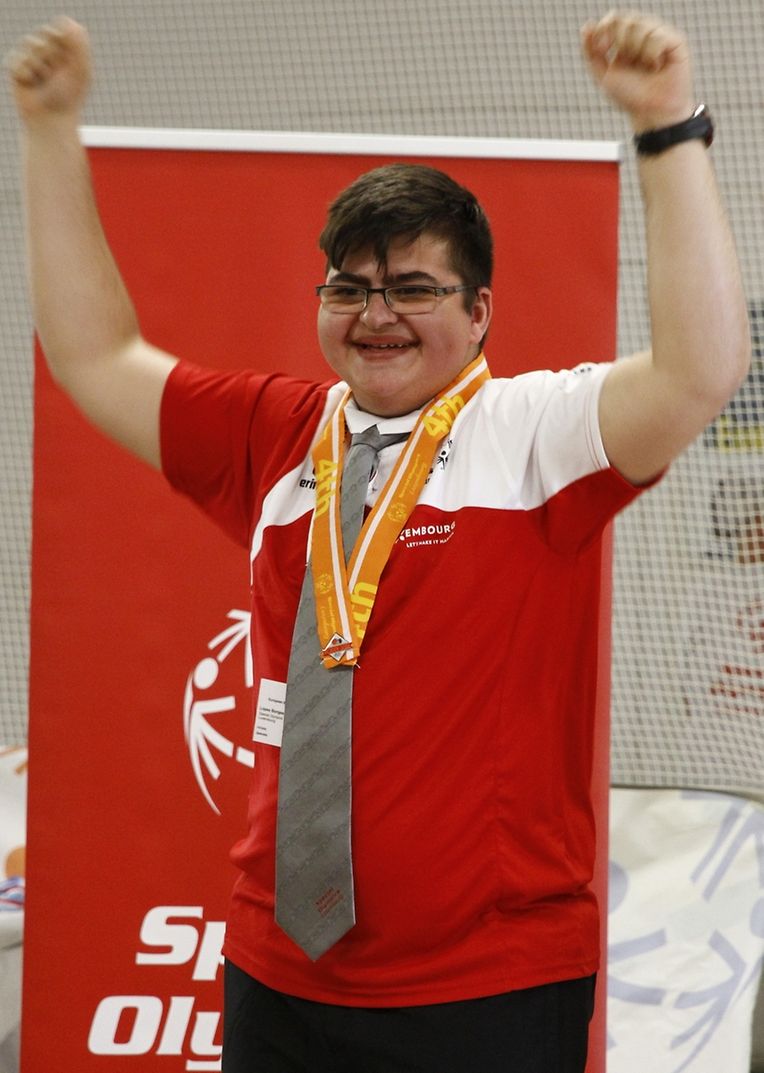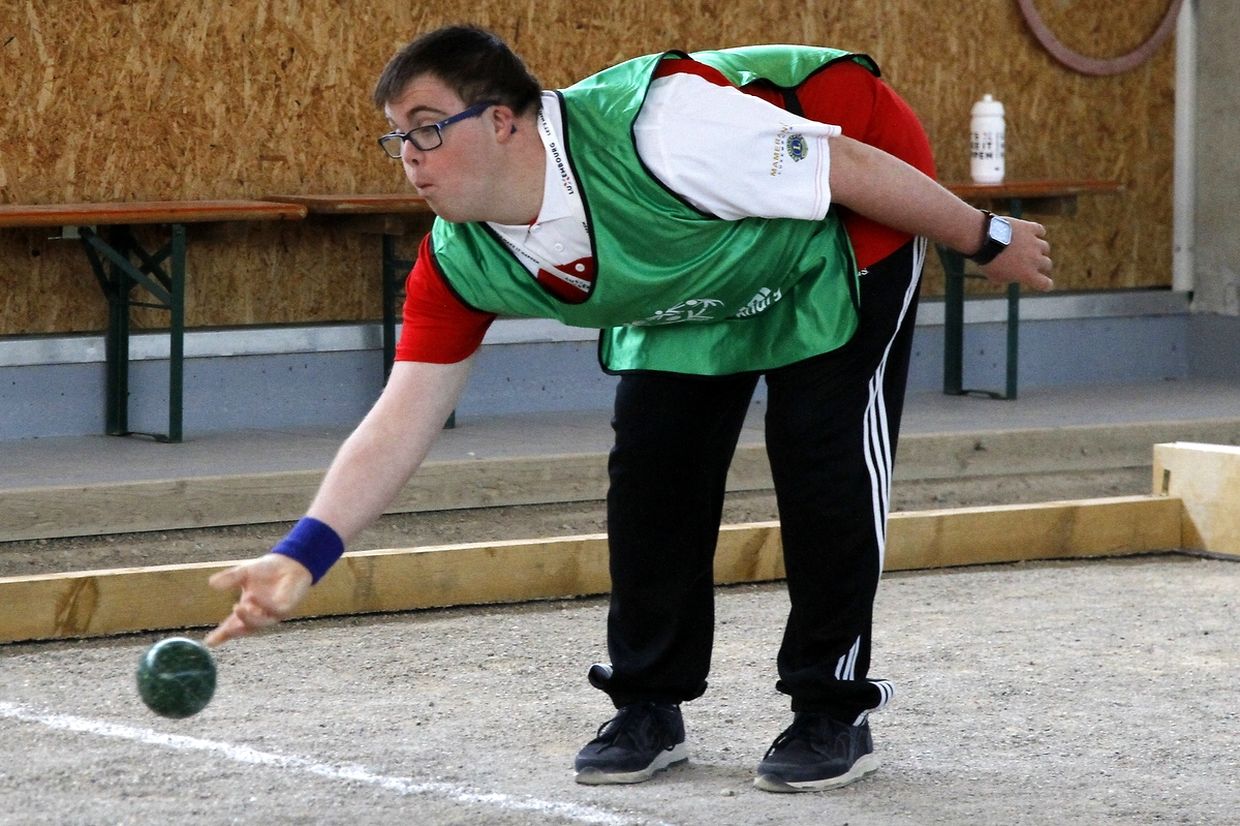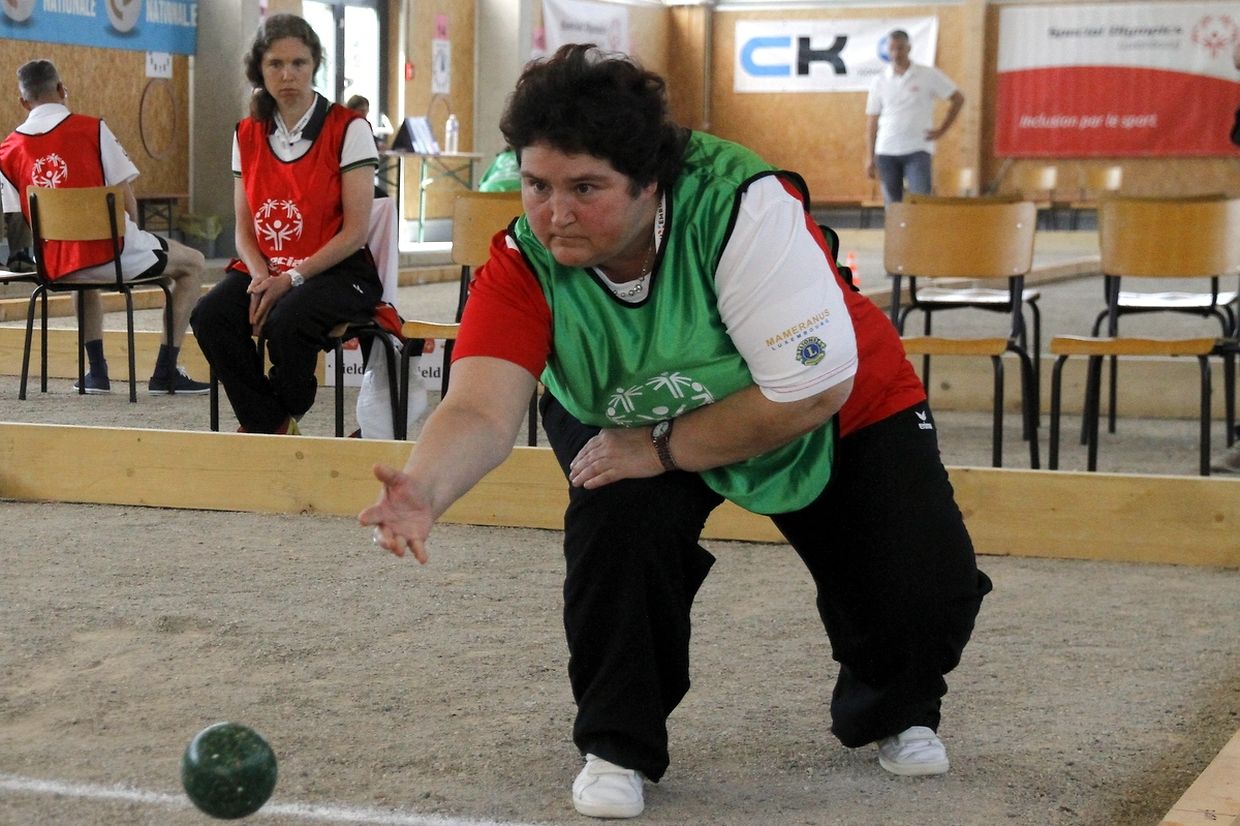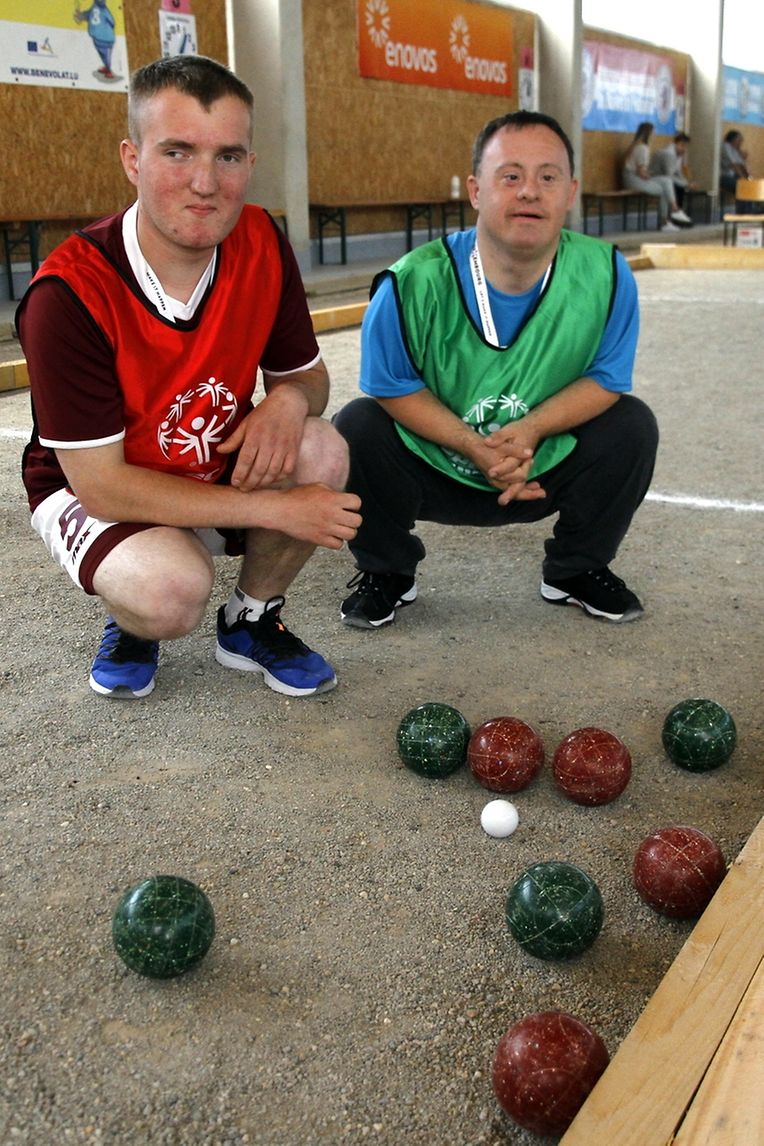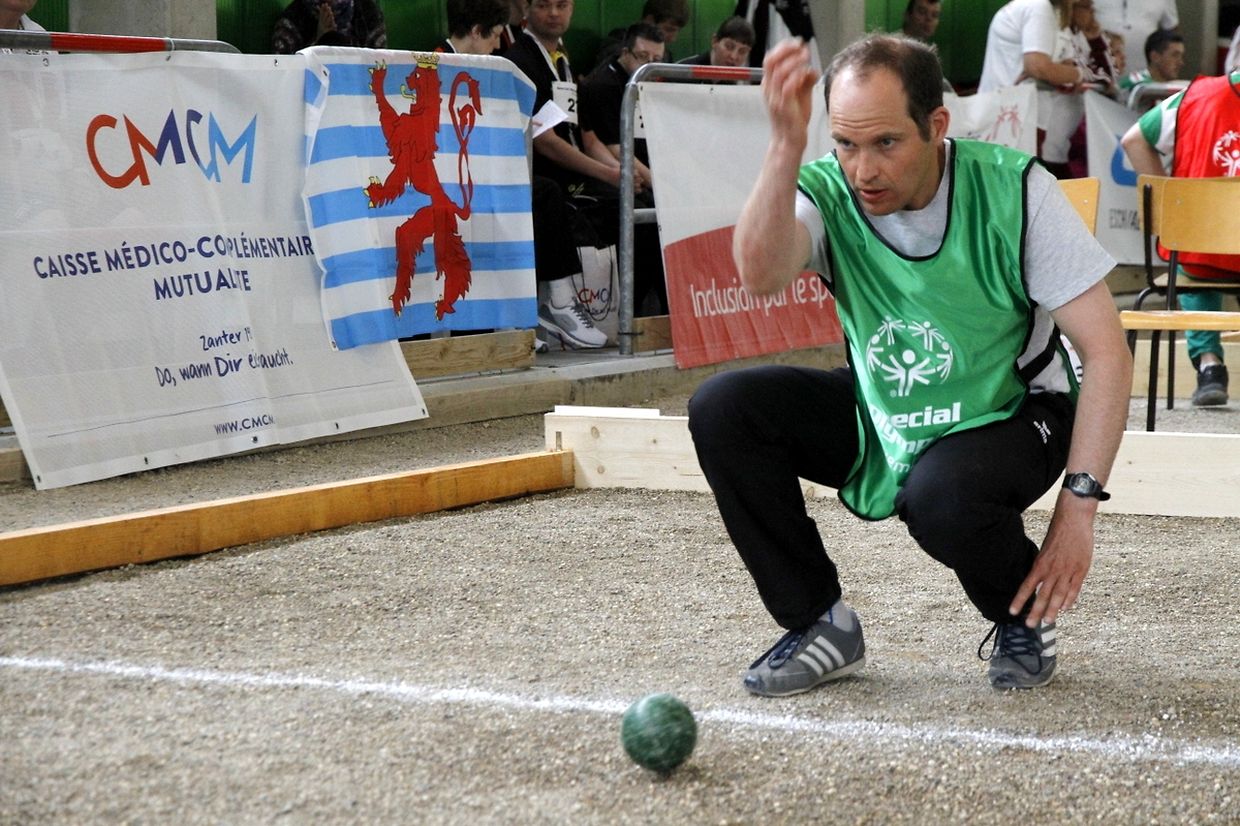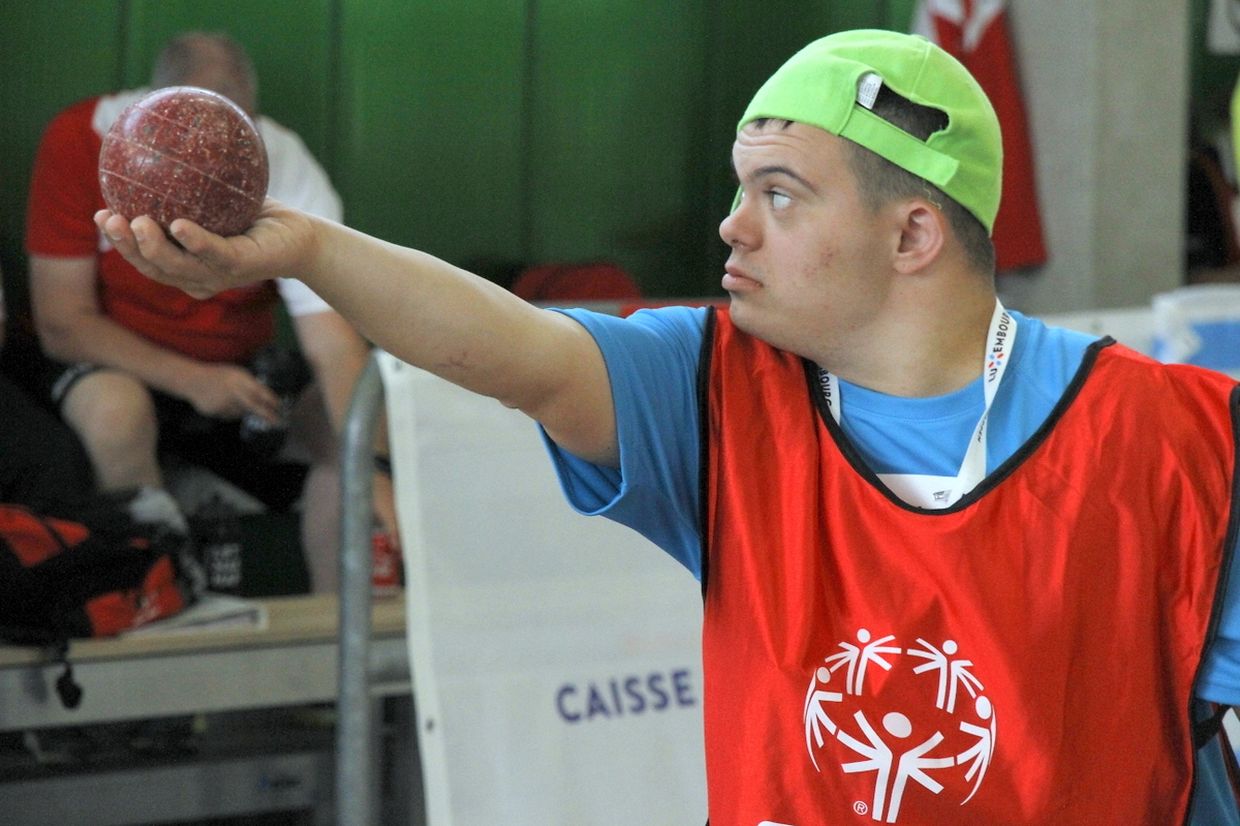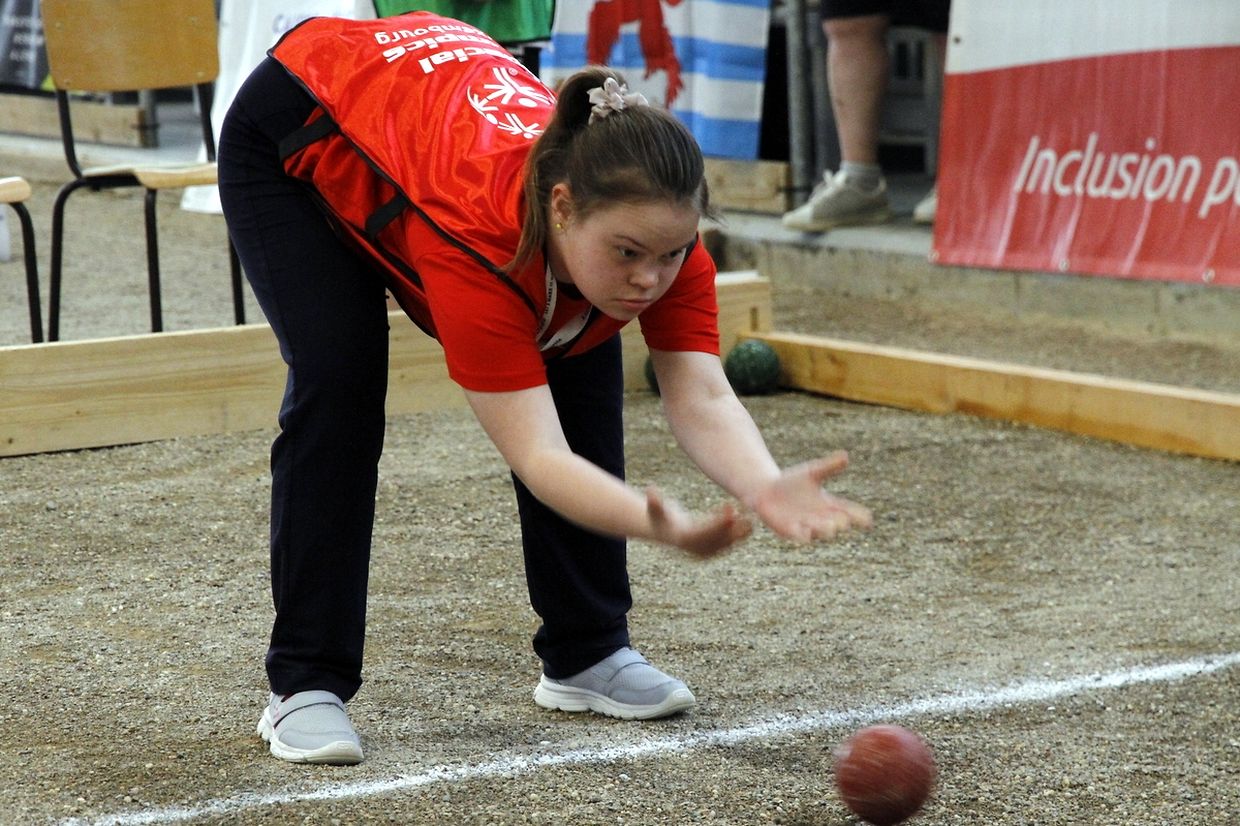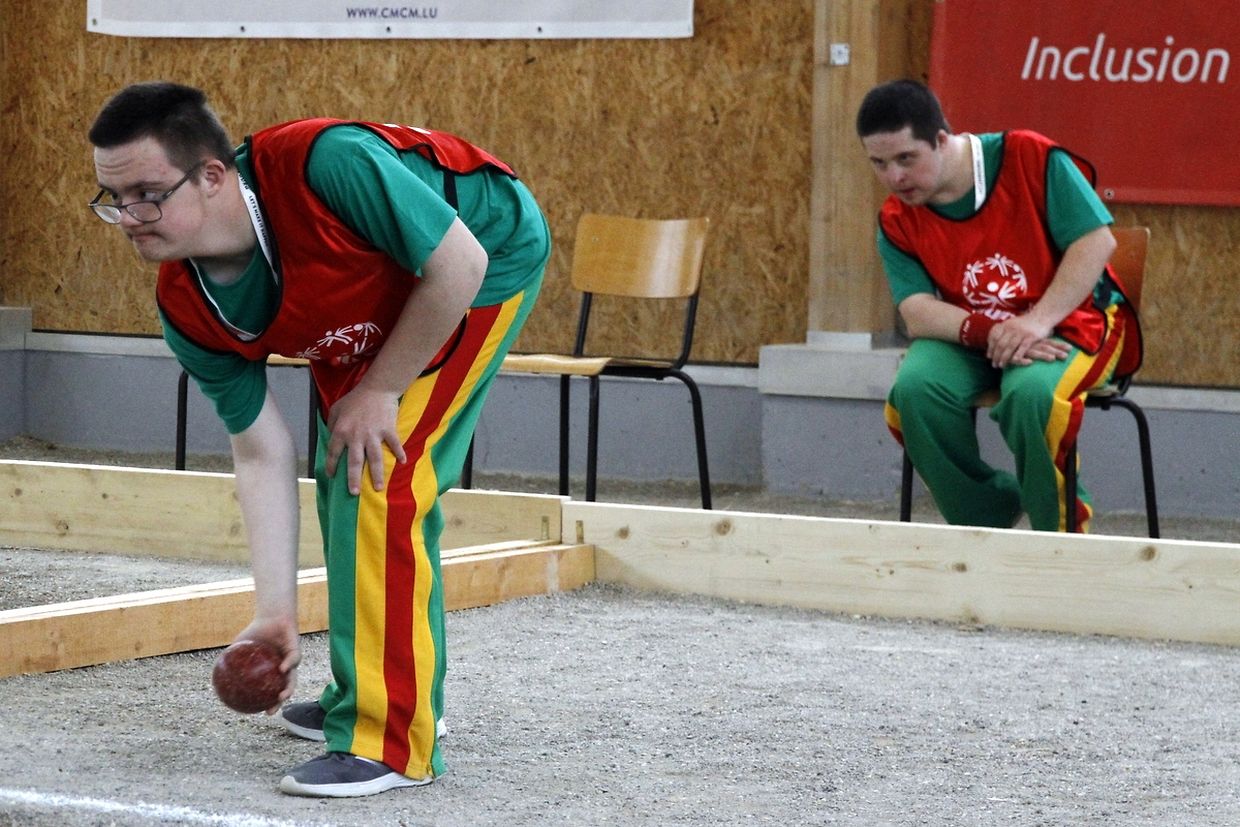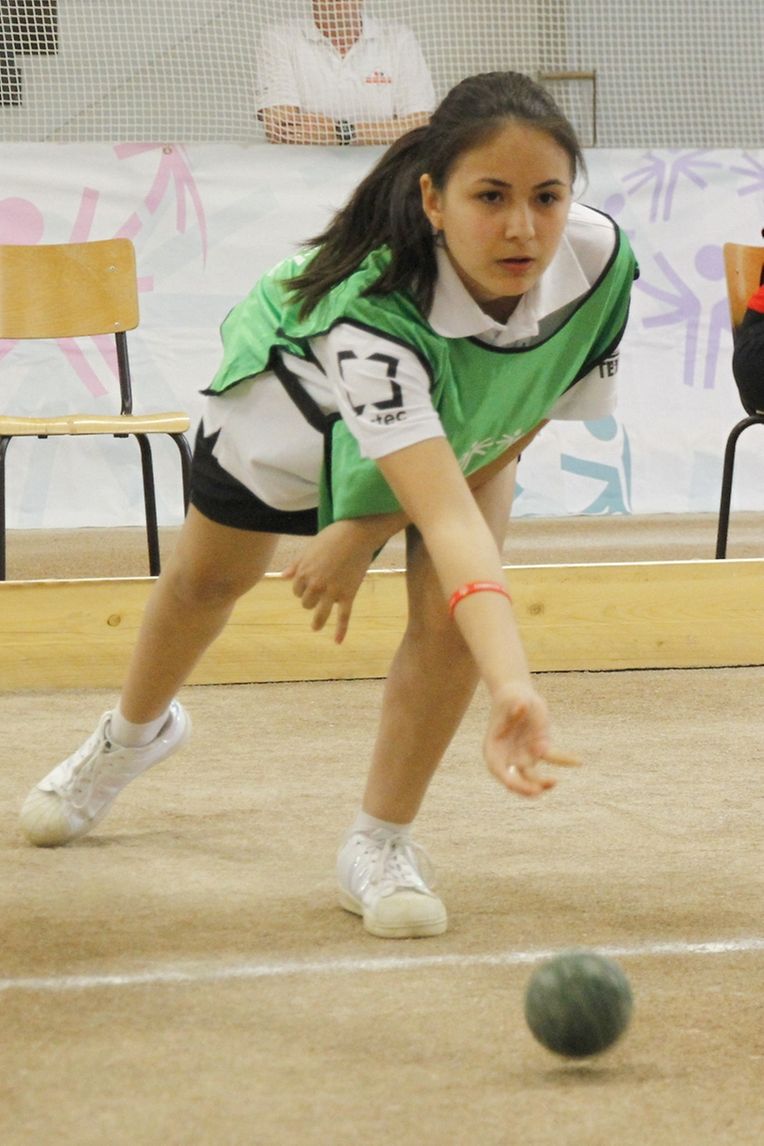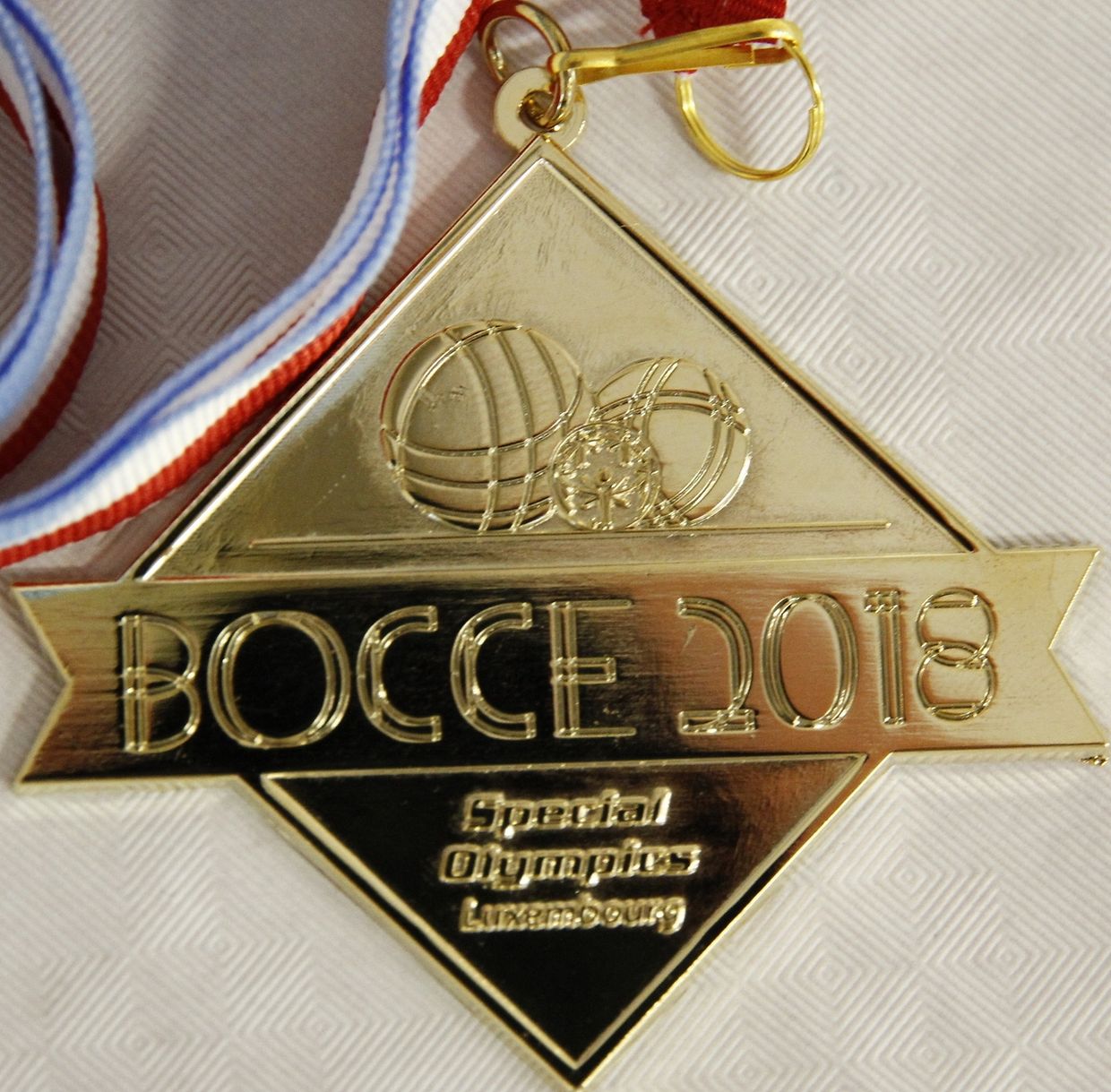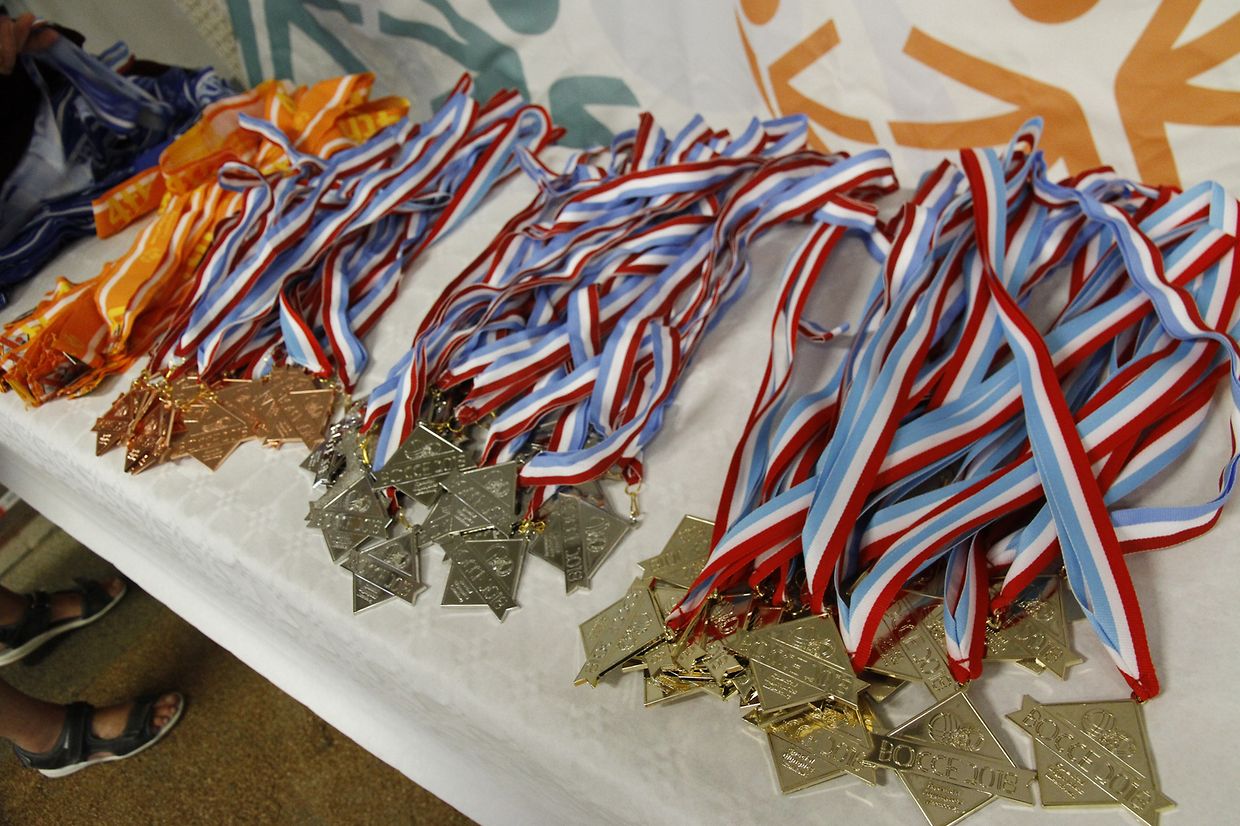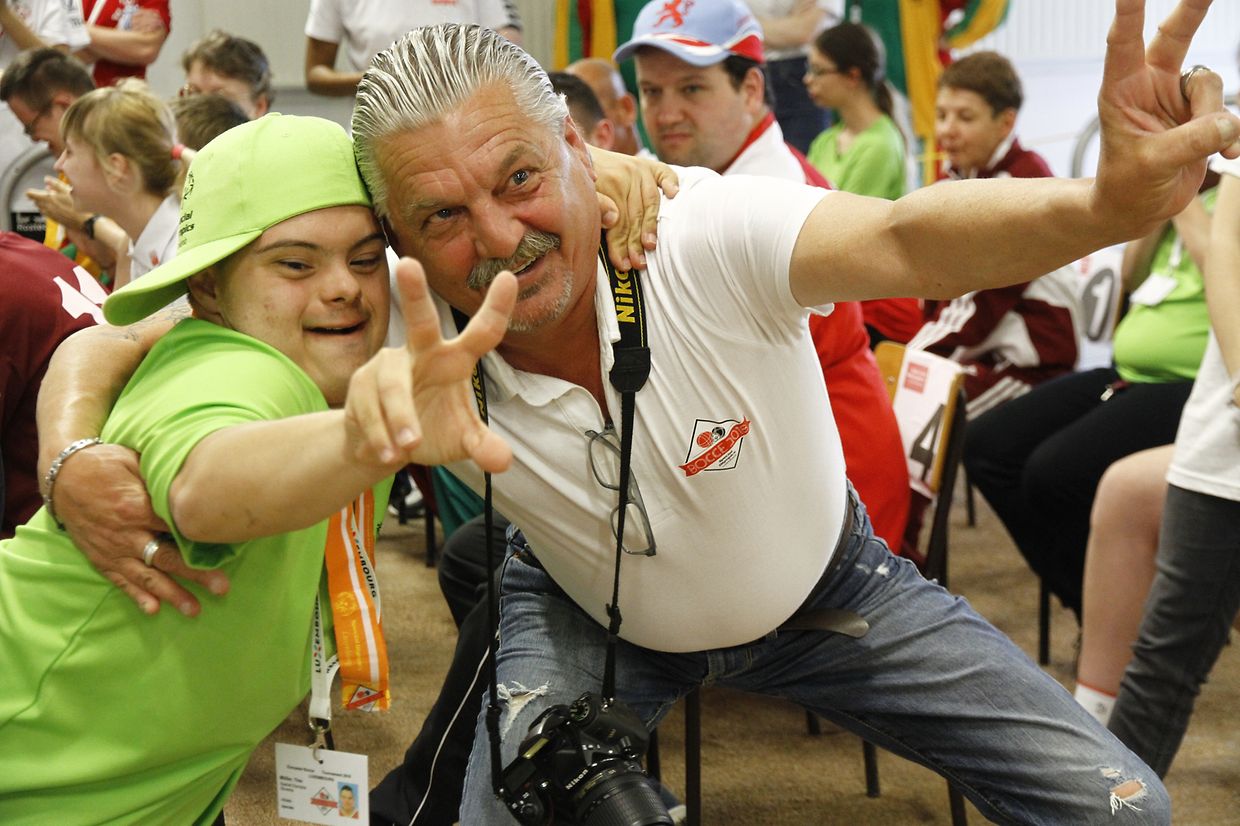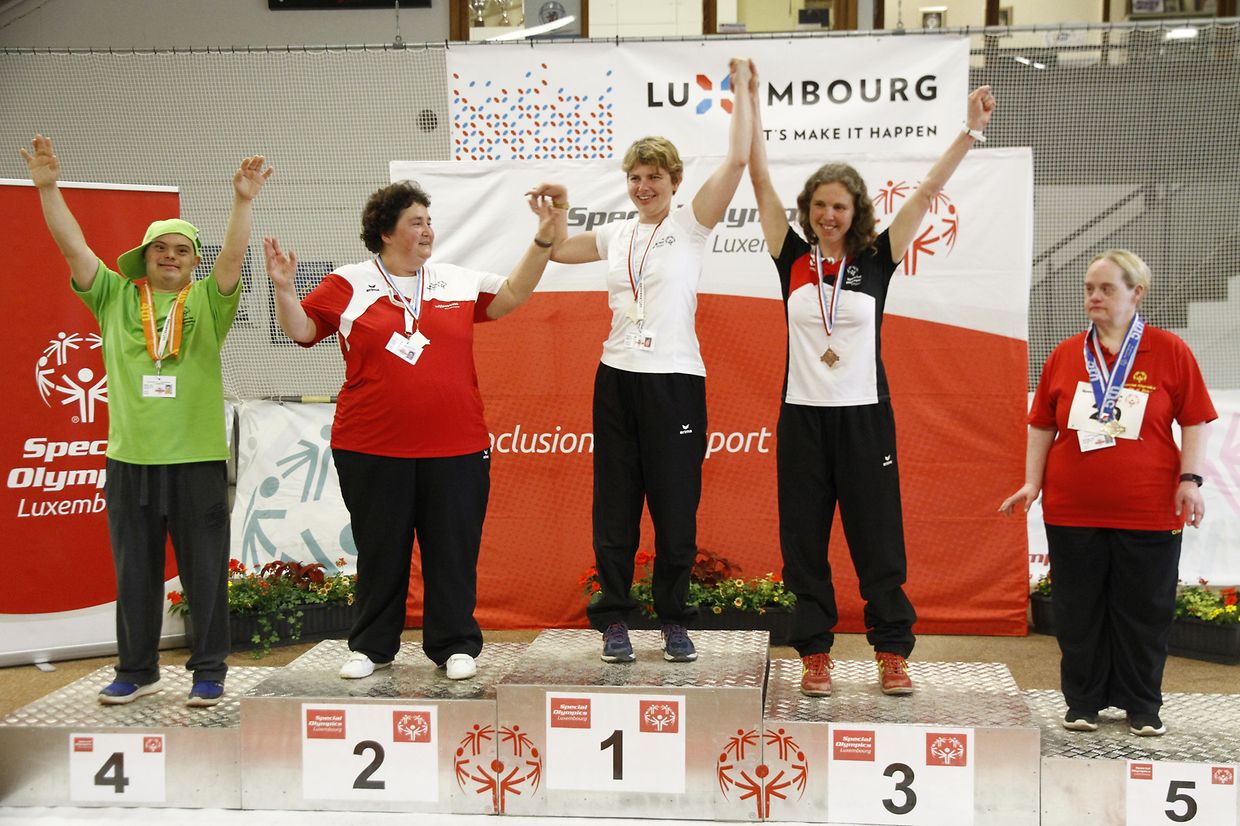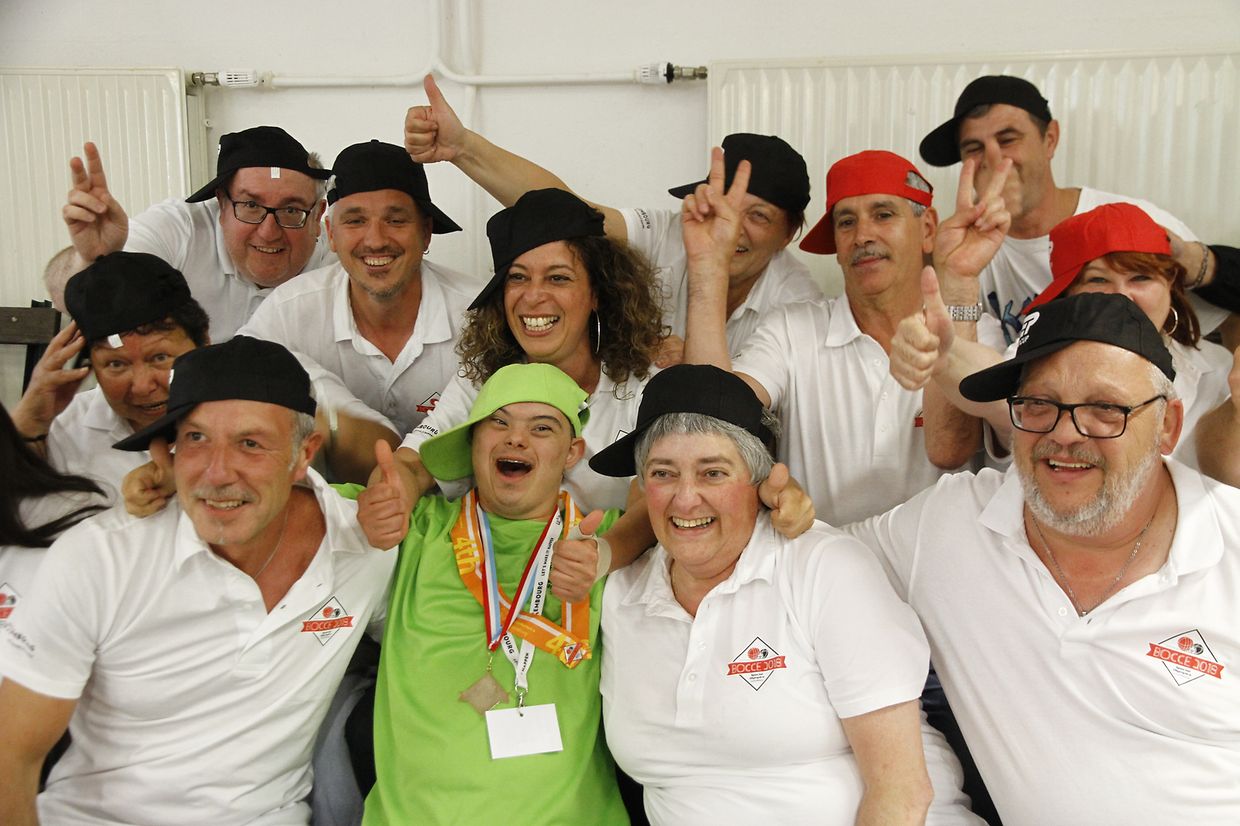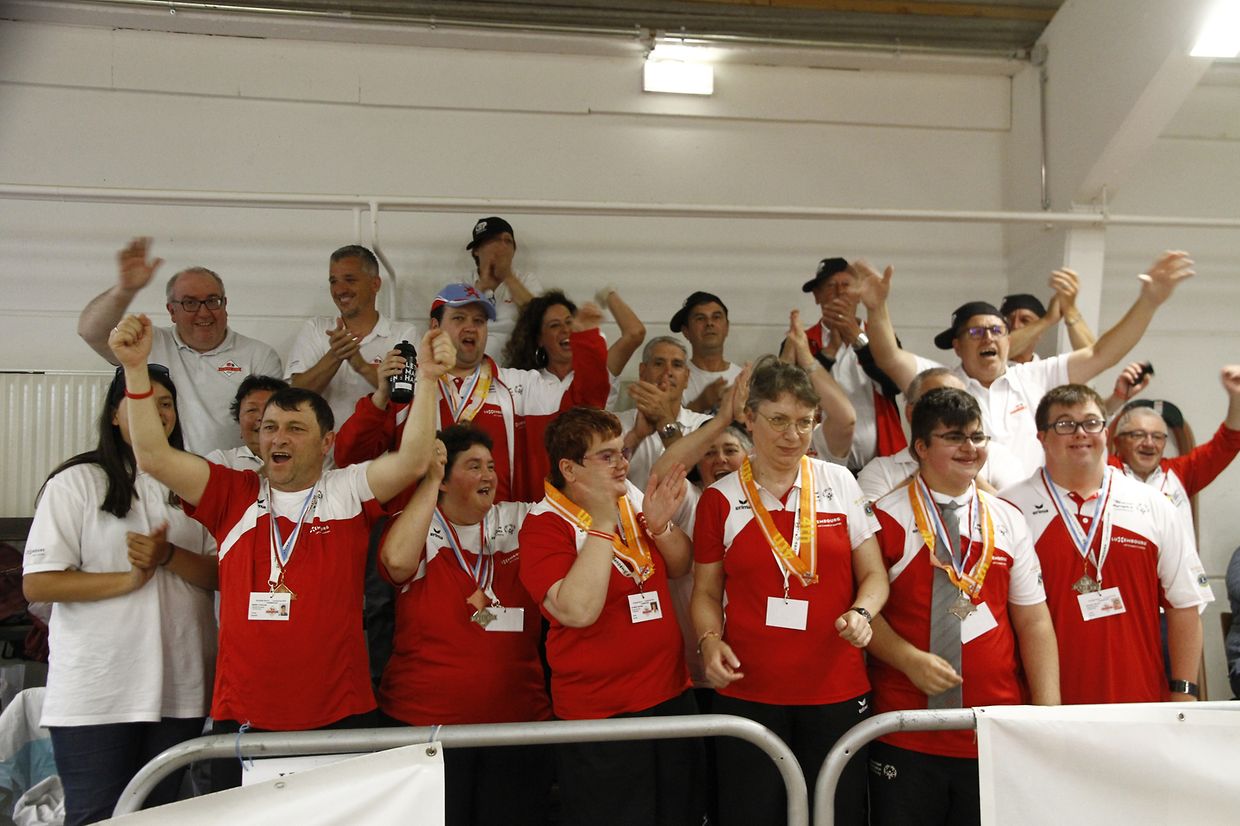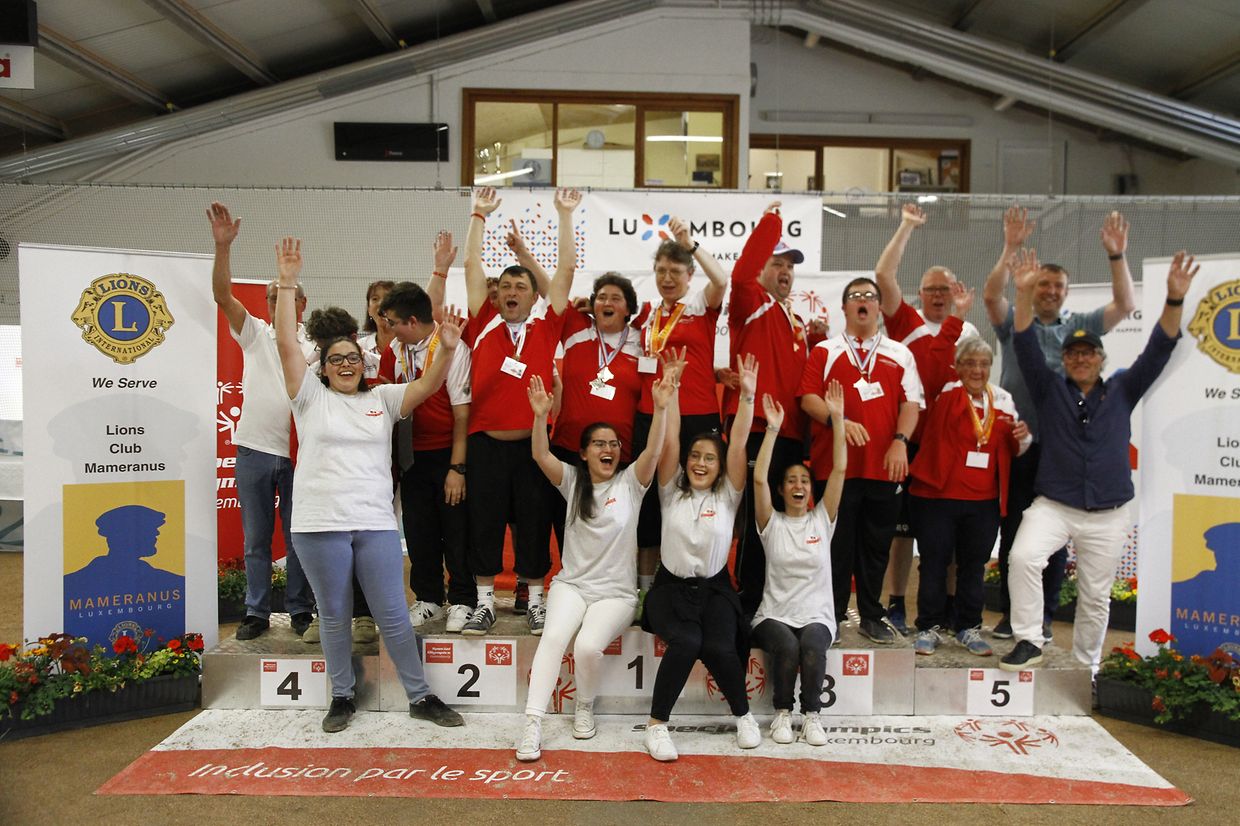 Das ganze Pfingstwochenende war das Boulodrome national in Beles fest in der Hand der Special Olympics Sportler. Ausnahmsweise war einmal nicht Boule lyonnaise oder Pétanque angesagt. Drei Tage lang hieß es Bocce. So schallte es die ganzen Tage über immer "Red to play" oder "Green to play" in den zwei Hallen des Boulodromes.
Neben dem Team des Organisators waren in Beles/Metzerlach noch 11 verschiedene Nationen präsent, insgesamt mit 69 Teilnehmern. Für den sportlichen Bereich hatte Special Olympics Luxemburg die Unterstützung der F.L.B.P. (Fédération luxembourgeoise de Boules et de Pétanque) erhalten. Die Verantwortlichen des Boules-Sports leisteten erhebliche Arbeit im Aufbau sowie im Bereich der offiziellen Schiedsrichter. Das Turnier startete am Samstagmorgen mit dem Divisiniong. Jeder Spieler musste auf drei verschiedenen Distanzen versuchen jeweils 8 Kugeln so nah an die Palina zu bringen. Gewertet wurden dann die drei besten Würfe jeder Distanz. Mit einem Wert von 323 ging der Luxemburger Francis Berg in diesem Wettbewerb als Erster hervor, ein Durchgang welcher lediglich dazu diente eine gerechte und homogene Einteilung in die Finalgruppen zu handhaben. Am Nachmittag sowie am Sonntag wurden sämtliche Spiele, im Modus jeder gegen jeden, in den 14 Gruppen ausgetragen. In einer ungewöhnlich guten Stimmung gab es spannende Begegnungen auf den 8 Spielfeldern zu beobachten. Die Schiedsrichter hatten einiges zu tun um die knappen Resultate auszuwerten. Mehr als einmal war eine Verlängerung nötig. Am Montagmorgen wurden abschließend die Doppelpaarungen in 8 verschiedenen Finalgruppen ausgespielt, ehe es am Nachmittag zu den diversen Medaillenüberreichungen, bei einer außergewöhnlichen Stimmung, kam. Die Abgeorneten Georges Engel (Bürgermeister der Gemeinde Sanem), Simone Asselborn-Bintz und Josée Lorsché konnten bei diesem feierlichen Akt in glückliche und freudestrahlende Gesichter schauen. Im Team Luxemburg kamen im Einzel Alexa Krier und Vincent Borruto (Silber) sowie Francis Berg und Claudine Koch (Bronze) zu Medaillenehren. Im Doppel schafften es Borruto/Lopes (2.) und Krier/Nassault (3.) aufs Podium.