(VIDEO) Letzte Vorbereitungen für die Weltmeisterschaft im Historischen Vollkontaktsport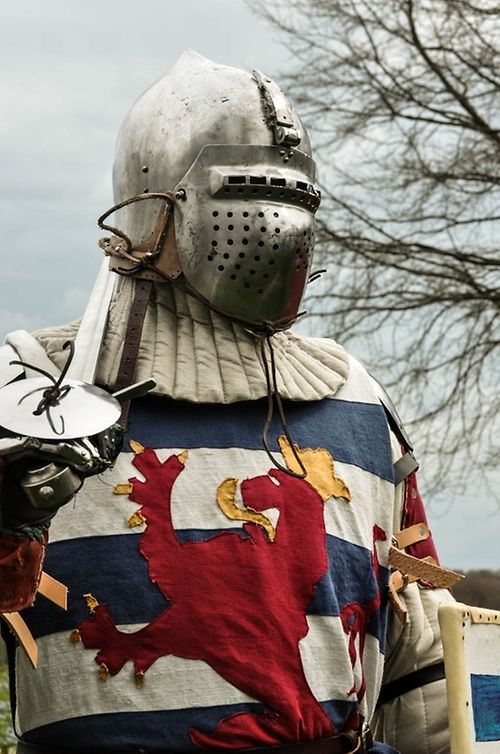 Picture Gallery
Please scroll down,
to see more pictures.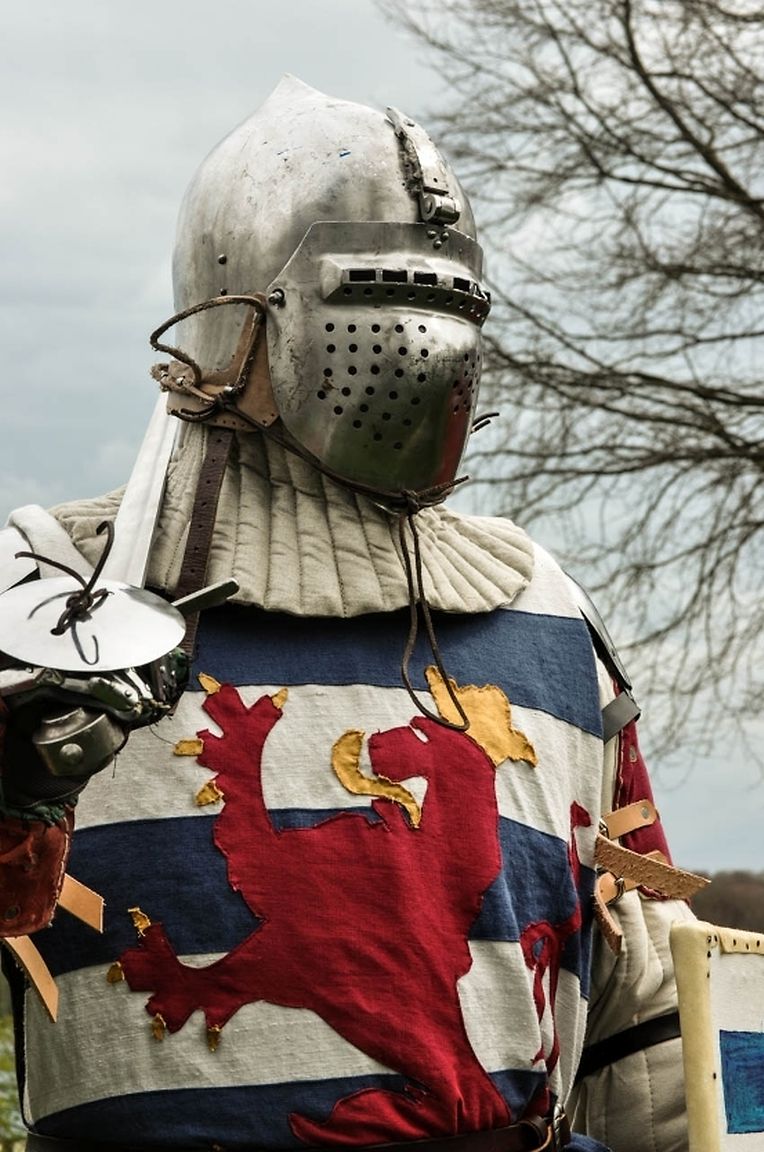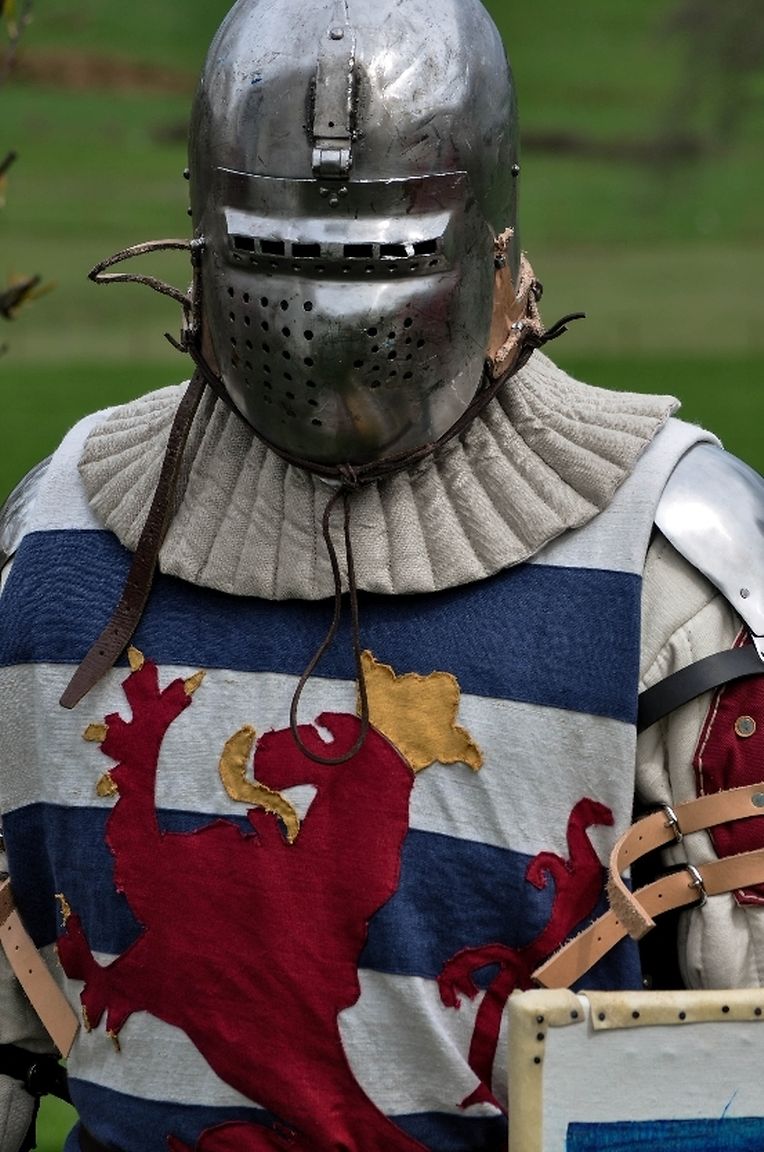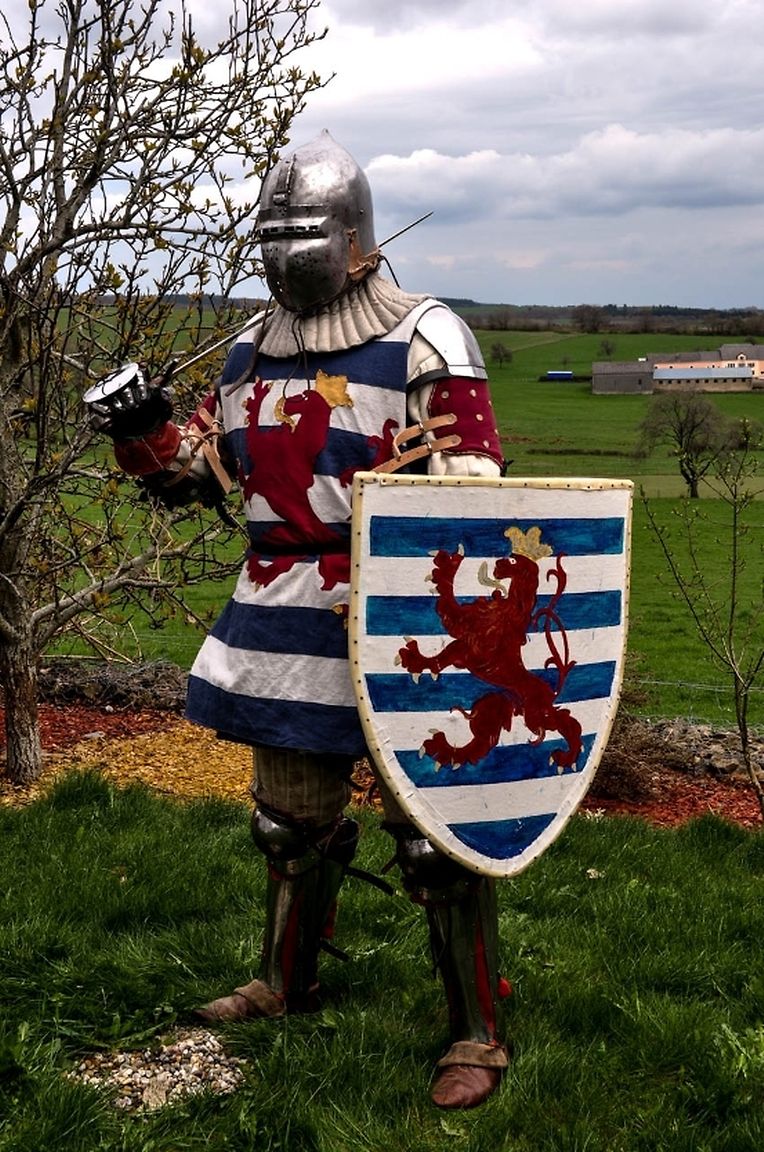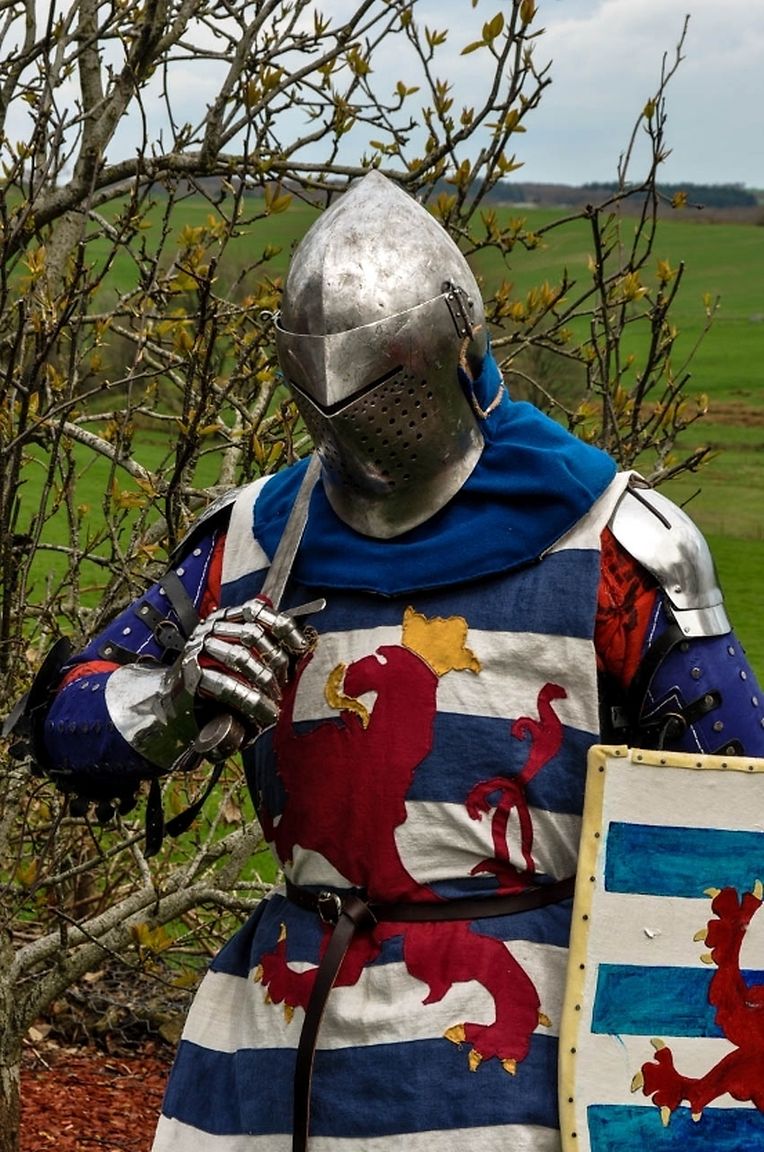 Wie bereits angekündigt wird HMB-Luxembourg dieses Jahr mit einer fünfköpfigen Mannschaft an der Weltmeisterschaft im mittelalterlichen gerüsteten Vollkontaktsport (HMB), namentlich "Battle of the Nations", teilnehmen.
Mit weniger als 2 Wochen vor dem Event steigt auch der Druck, denn es bleibt noch viel zu machen. Rüstungsteile müssen repariert oder erst gebaut werden, historische Kleidung muss genäht und der Transport in den Süden Frankreichs (das Event findet in Aigues-Mortes statt) organisiert werden.
So hat sich das Team auch am heutigen Samstag getroffen um zusammen an den verbleibenden Aufgaben zu arbeiten. Beispielsweise würde unser neuestes Team-mitglied komplett "eingekleidet" in seine neue Rüstung und durfte auch sein neues Schild und den ersten Waffenrock entgegennehmen.
Abgeschlossen wurde das Treffen mit einem Fotoshooting der neuen Ausrüstung.
In den nächsten 2 Wochen wird noch weiterhin intensiv weiter gearbeitet oder trainiert werden.
Ab dem 9 Mai ist es dann auch schon soweit und Luxemburg wird die ersten Kämpfe bestreiten. Laut Auslosung wären dies unter anderem gegen Israel, USA, Ukraine Russland, Japan und Belgien.
Wer will kann dieses Ereignis auch besuchen kommen. Wem dies aber zu weit ist, der bekommt die Möglichkeit das Event auch online live zu verfolgen.
Wer nicht genau weiß was für ein Sport dies ist, kann sich den hier verlinkten neuen Trailer anschauen und eine Idee für diese recht neue Sportart bekommen