Knights of Luxembourg - ein unbekannter Sport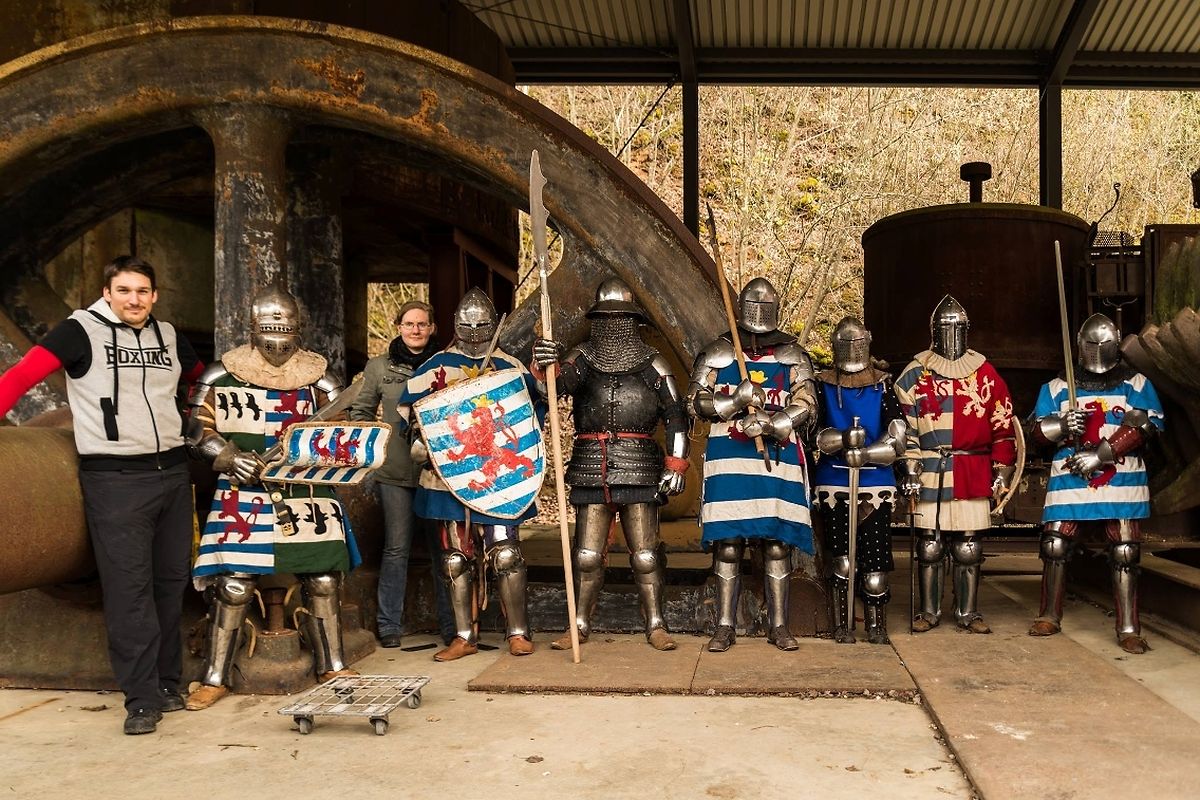 Picture Gallery
Please scroll down,
to see more pictures.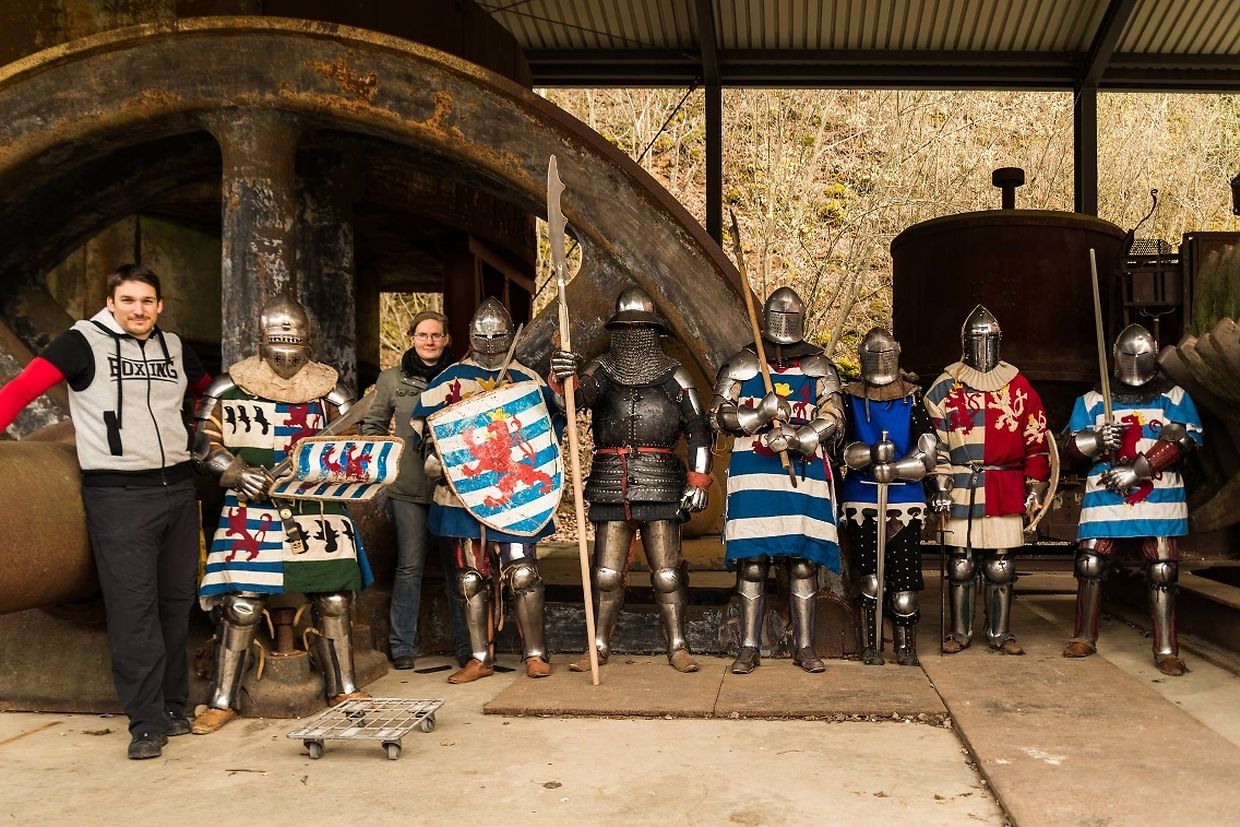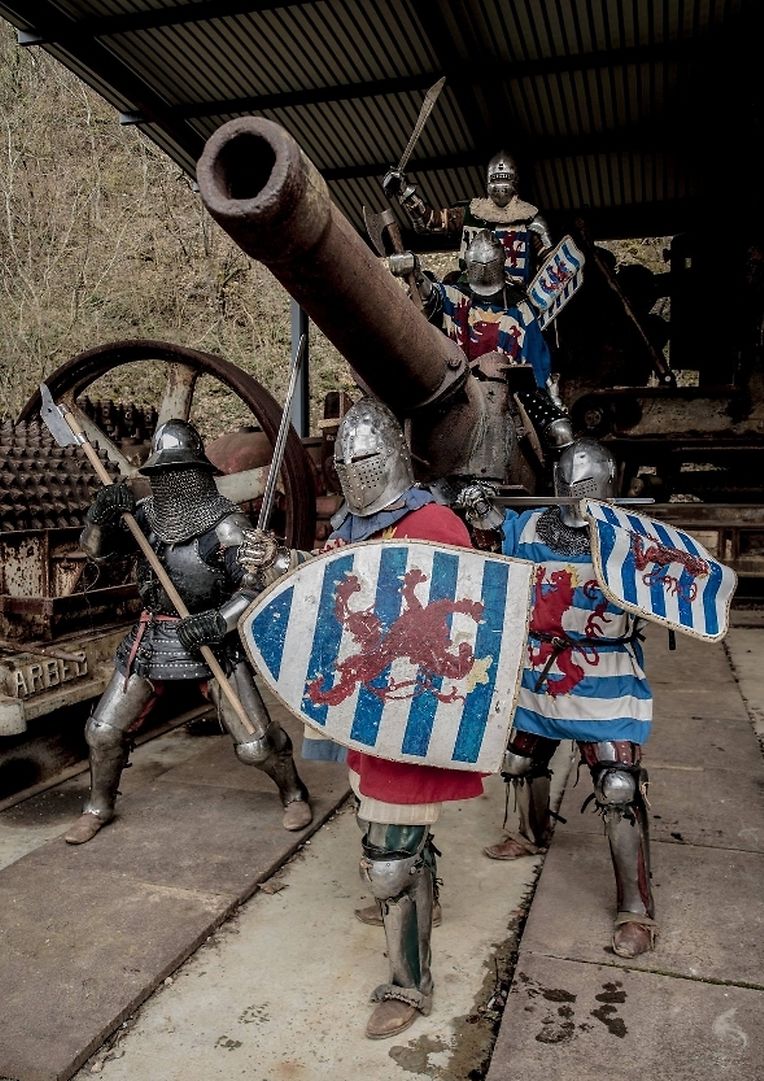 HMB-Luxembourg asbl, Verein für gerüsteten mittelalterlichen Kampfsport, auch bekannt als "Knights of Luxembourg" hat vor kurzem im Fond-de-Gras ein Video gedreht welches diesen recht unbekannten Sport einem breiteren Publikum vorstellen wird.
Dabei geht der Verein anhand des, in Form eines Musikvideos gedrehten Filmes, auf diverse Aspekte ein:
Allgemeine Fitness, Konditions- und Krafttraining gehören zu jedem Training dazu. Technik wird ebenfalls trainiert bevor man dann erste Sparrings mit Polsterwaffen ausführt oder in anderen Techniken, wie dem Ringen oder Boxen trainiert. Zum Schluss kommt dann der eigentliche Aspekt des Sportes: Der Kampfsport in voller Metallrüstung und Stahlwaffen. Dabei kann so ein Harnisch über 30 kg wiegen. Die Waffen entsprechen Originalen und sind dementsprechend leicht (Bspw 1,1 kg für einhändige Schwerter). Wichtig ist zu beachten dass es zwar darum geht in mittelalterlicher Rüstung zu fechten, es jedoch als moderner Sport angeboten und trainiert wird. Darauf soll auch die nicht-mittelalterliche Kulisse in dem Video hindeuten
Der Sport der gemeinhin als HMB oder auch Medieval Armoured Combat bekannt ist, wird in über 30 Nationen weltweit praktiziert und es gibt 3 internationale Federationen in denen auch Luxemburg vertreten ist.
Dieses Jahr wird der Verein wieder ein internationales Turnier organisieren. Stattfinden wird es vom 22-24 Juli in Nommern im Zuge des "Pärdsfest". Es haben sich bereits Topathleten aus Ländern wie England, Deutschland, Schottland, Südafrika und weiteren angekündigt.
Des weiteren besteht eine Möglichkeit diesen Sport von nahem kennenzulernen auf der, dieses Wochenende stattfindenden, Luxcon in Tétange. Die "Knights of Luxembourg" werden 2 mal täglich Vorführungen geben und mit einem Stand vertreten sein.