,,Fréijoersconcert'' in Rollingergrund: Frühlingsanfang mit fröhlichem Vogelgezwitscher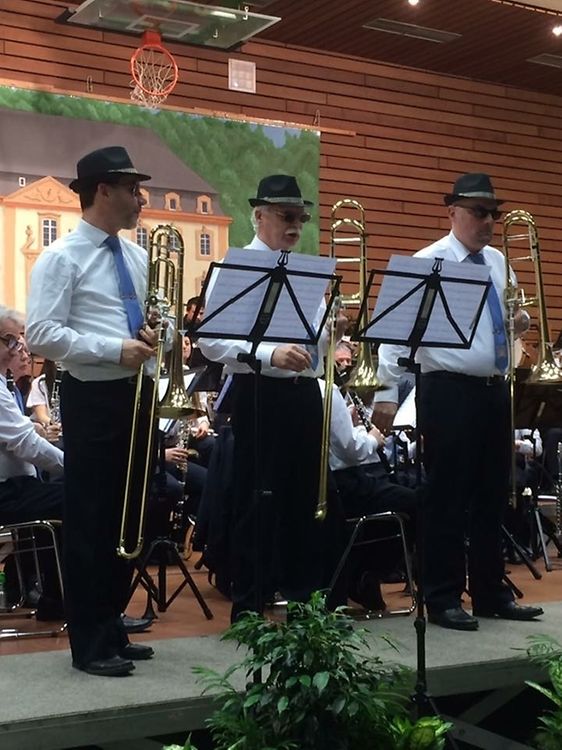 Knapp eine Woche nach Frühlingsanfang lud die ,,Harmonie Rolléngergronn'' zu ihrem ,,Fréijoersconcert'' ein.
Zu Gast in diesem Jahr war die ,,Harmonie Municipale Mondorf-les-Bains'', die ihrerseits Gastgeber im Januar dieses Jahres war und der ,,Rollengergrënnescher Musek'' die einmalige Gelegenheit zu einem Auftritt im Casino 2000 bot.
Das Publikum zeigte sich begeistert vom Soloauftritt der drei Posaunisten aus den Reihen der ,,Rollengergrënnescher Musik''. Mit vollem Einsatz boten Georges Meyers, Nico Assel und Jérôme Chabod den Zuschauern ihre Interpretation von ,,The attack of the Killer Trombones'' von Alan Fernie dar.
Mit unterschiedlichsten Melodien wie ,,Fusion Factory'' ,,The prince of Egypt'', ,,Hinterm Horizont'', dem Medley ,,Pops in the spots'', dem Medley ,,Party dance Mix'' und ,,Root beer Rag'' wurde das Publikum bestens während des ersten Teil des Abends unterhalten, bevor Dirigent Ivan Boumans den Taktstock niederlegte und Dirigent Olivier Gravier den seinen erhob.
Der Gast hatte als Frühlingsbote ein buntes Kanarienvögelchen im Gepäck, das in der Person von Frau Malou Garofalo ein beeindruckendes Solo (,,The Canary'' von Ferdinand Poliakin) an der Klarinette vollführte. Auch während des zweiten Teils war für jeden Musikgeschmack etwas dabei und der Abend ging mit einem gelungenen Start in den Frühling zu Ende.