Galaconcert "Mystery and Adventure"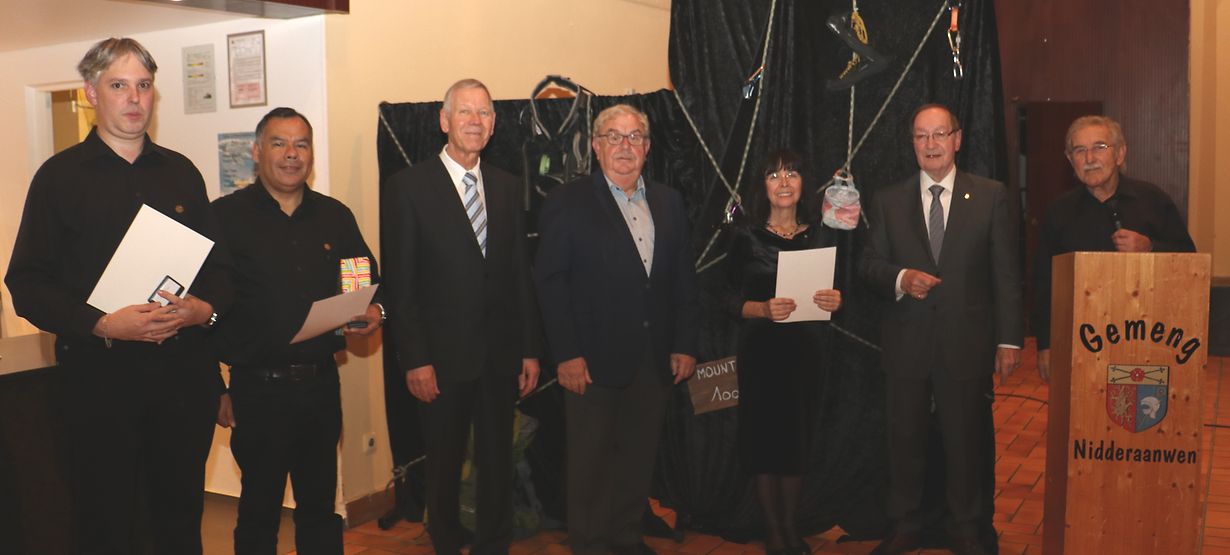 Op Cäciliendag hat d'Fanfare Hueschtert an hir Jugendmusek op hire Galaconcert "Mystery and Adventure" invitéiert. Ennert den Dirigente Rainier Radelet vun der Jugenfanfare a Claude Hoffmann vun der Fanfare hunn di 2 Ensemblen e interessante Programm präsentéiert. D'Jugendmusek huet matt "Game of Thrones", "Jurassic Park" an "The Avengers" ugefaangen. An engem éischten Deel huet d'Fanfare matt "Guardians of the Galaxy", "And in the End it was Earth", "Cry of the Last Unicorn", "Mount Everest" an "Aladdin" de Publikum matt op eng geheimnisvoll Rees geholl.
An der Paus vum Concert huet de Präsident Emile Wagner, zesumme mam de Vertrieder vun der UGDA Raymond Peters an dem Buergermeeschter Raymond Weydert Medaillen iwwerreescht. Eng Medaille fir 5 Joer krut d'Marie-Christine Cid-Diaz. Matt enger Medaille fir 30 Joer an engem passende Kado goufen den Luis Bun an de Jeff Reuter ausgezeechent. No der Paus ass d'Rees mam "Raiders March from Indiana Jones", "The Mystery of Atlantis" an "Harry Potter and the Prisoner of Azkaban" weider gaangen. Mam "Pirates of the Caribbean" as erem am Loisi zu Ueweraanwen ugeluecht ginn.