Vivace und Vocal Total – ein internationaler Konzertabend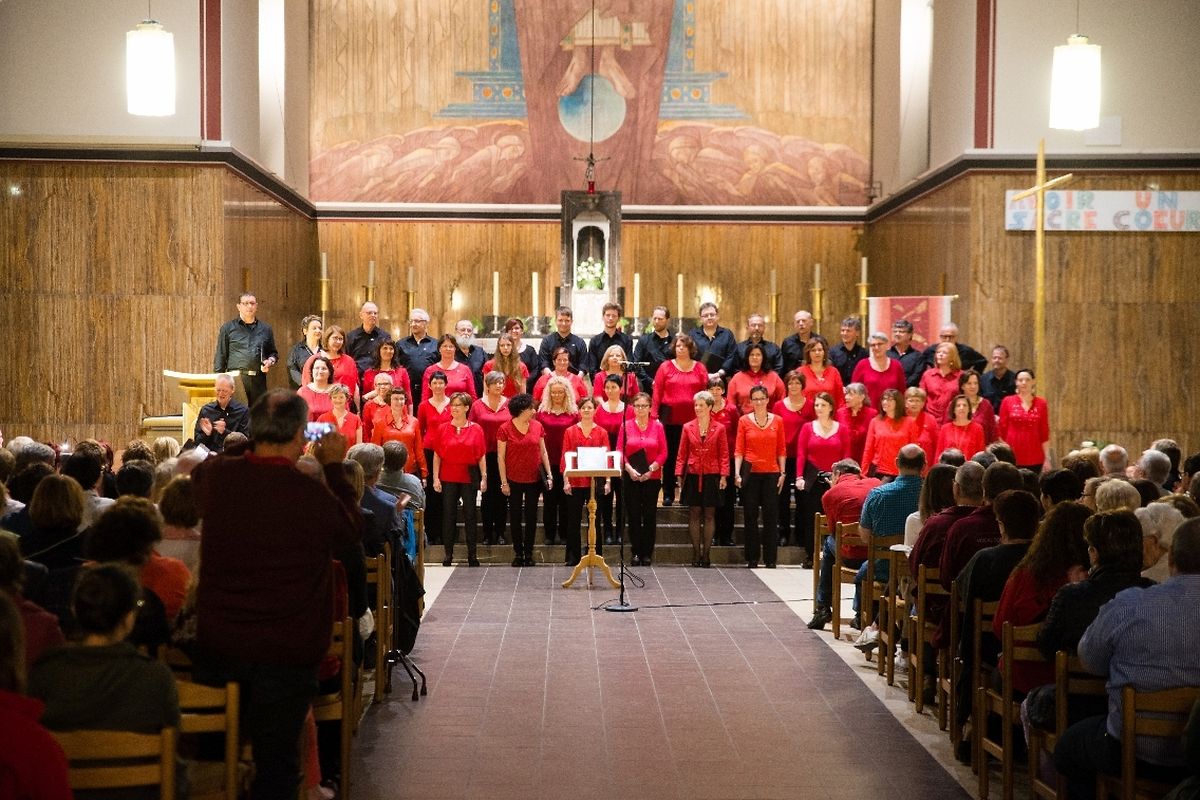 (de) Picture Gallery
pictureGallery.inviteToScroll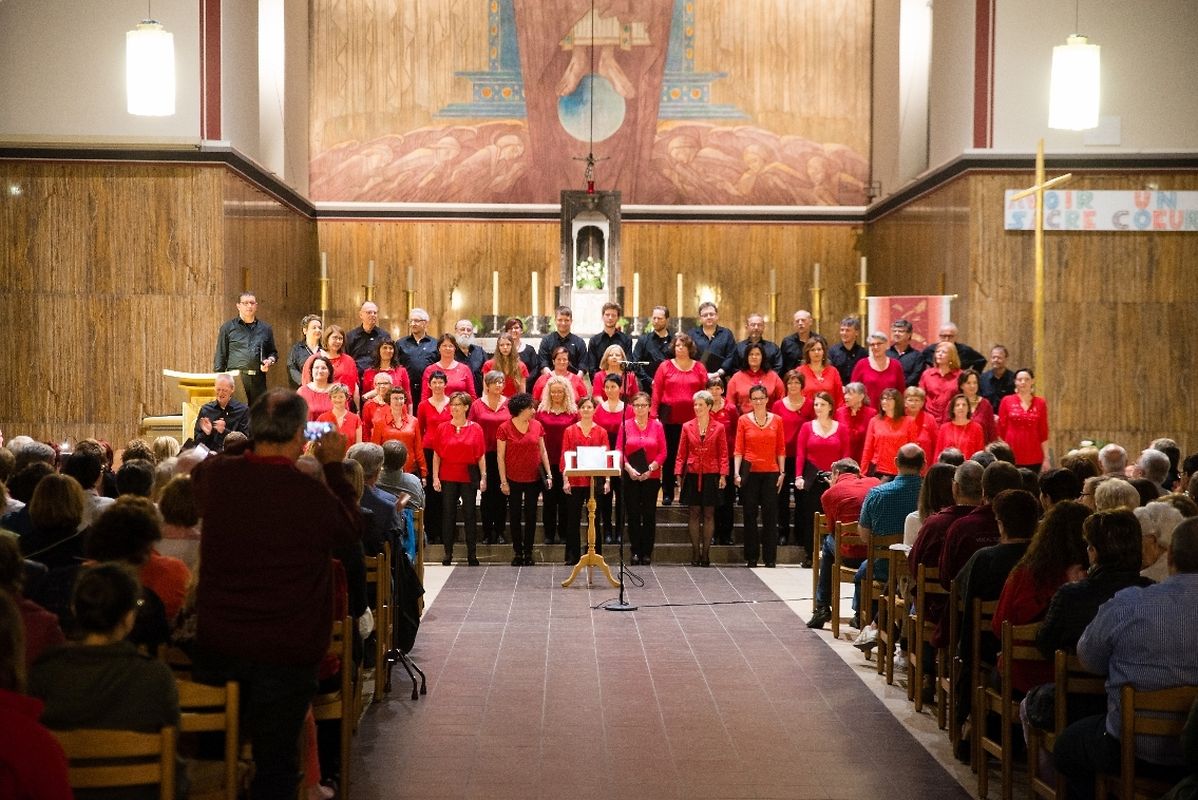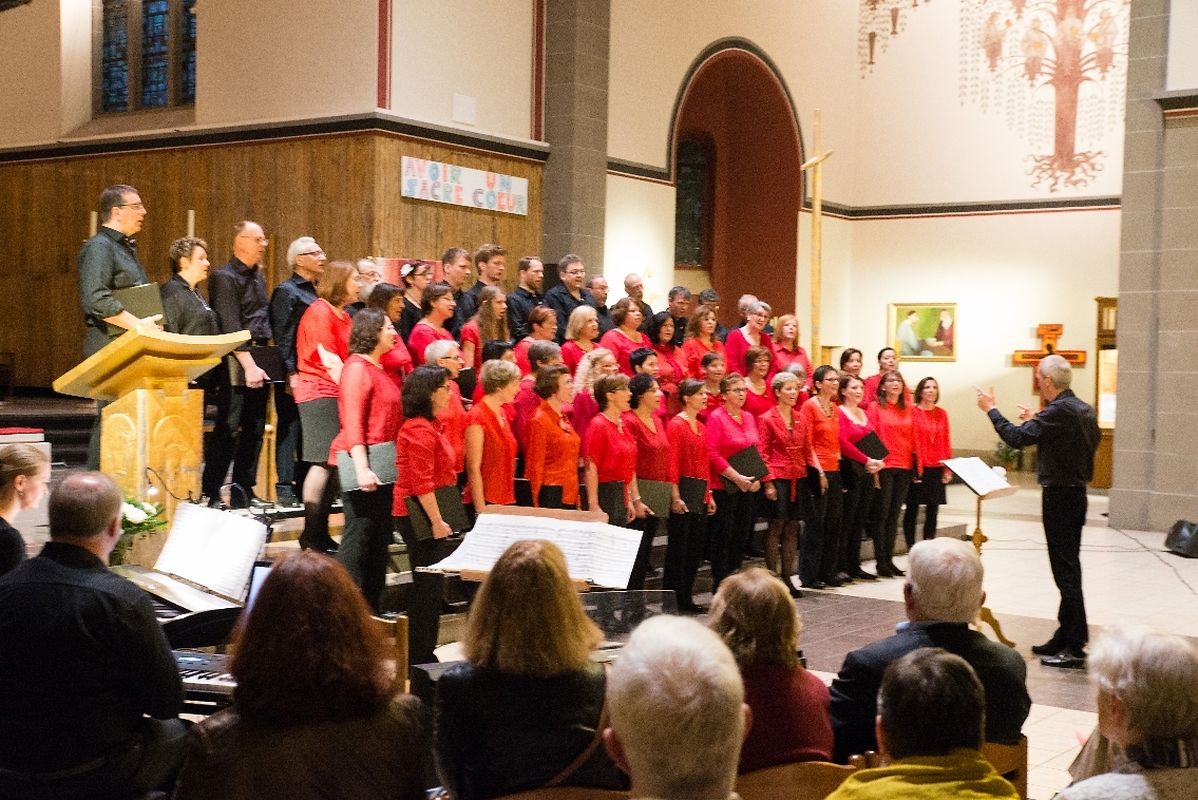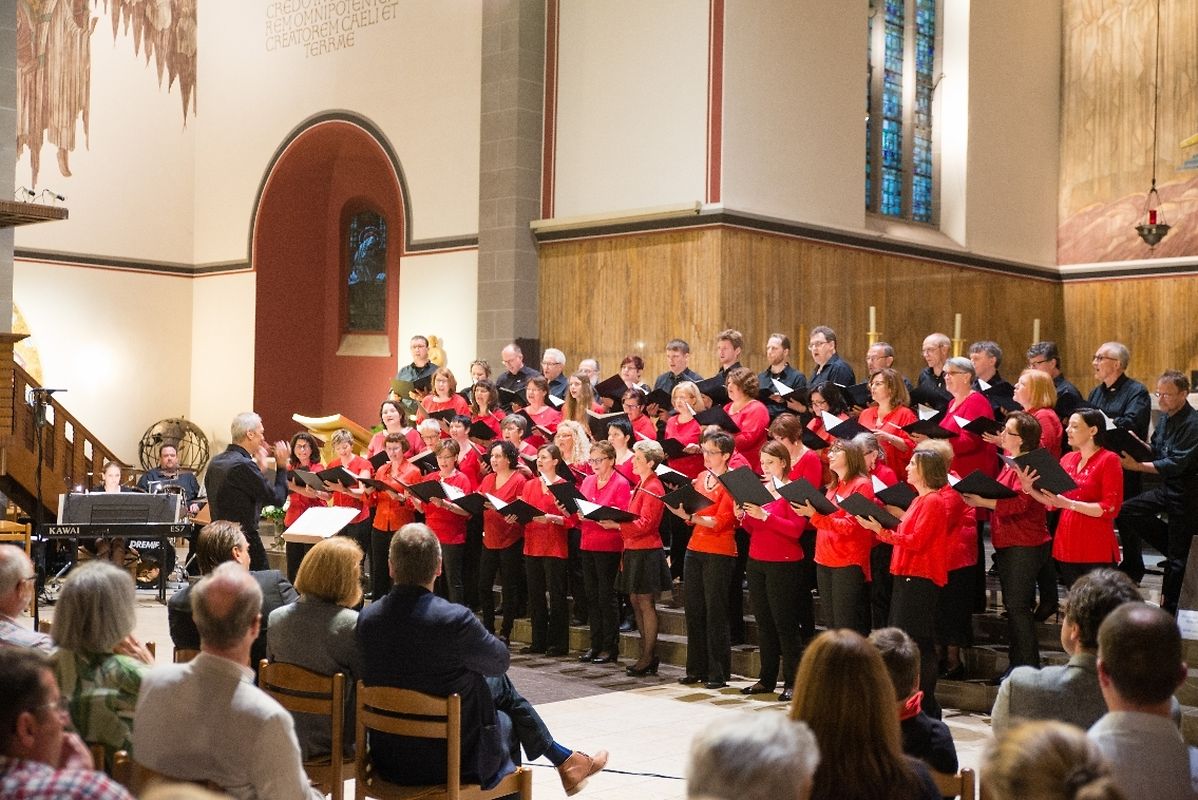 Zahlreiche Freunde moderner Chormusik hatten sich am 27. Mai in der Luxemburger Herz Jesu Kirche zum 12. "Bridge of Songs" organisiert vom Ensemble Vocal Vivace aus Käerjeng eingefunden.
Im ersten Teil begeisterte die Gruppe Vocal Total aus Trumau bei Wien unter der kombinierten Leitung und Klavierbegleitung von Christian Fraberger mit Ohrwürmern wie "What a wonderful world", "Somewhere over the Rainbow", "Veronika der Lenz ist da", sowie einigen klassischen Werken.
Nach dem instrumentalen Intermezzo "A Thousand Days" folgte der Auftritt von Vivace unter der Leitung des Chorgründers, Ulric Evrard. Klavier, Keyboard, Percussion und auch ein Cello begleiteten die ca. 50 Sängerinnen und Sänger auf ihrer musikalischen Reise durch Zeit und Welt. Wie gewohnt spannte sich der Bogen des Repertoires über Gospel, einer Bach-Kantate und dem von Nathalie Eichenseher virtuos vorgetragenem "Amen Halleluja" (G.F. Händel), zum Südsee-Song "Ia Ora", dem Abba-Hit "Mama Mia", dem französische Chanson "Le chant des Saisons" bis hin zum fulminanten Höhepunkt mit "Mama Lou" der Les Humpfries Singers.
Zarte Töne, a capella Passagen, Percussions-Solo und vieles mehr honorierte das aufmerksame Publikum mit begeistertem Applaus. Zum Abschluss erklang Verdis Gefangenenchor aus Nabucco vorgetragen vom österreichisch-luxemburgischen Gemeinschaftschor und schickte die Zuschauer auf "goldenen Gedankenschwingen" ins Wochenende.
Weitere Informationen zu Vivace und die kommenden Konzerttermine finden Sie auf www.vivace.lu
Foto: René Wersand