Fanfare Medernach spielte Konzert auf der Austellung 'Gëlle Fra'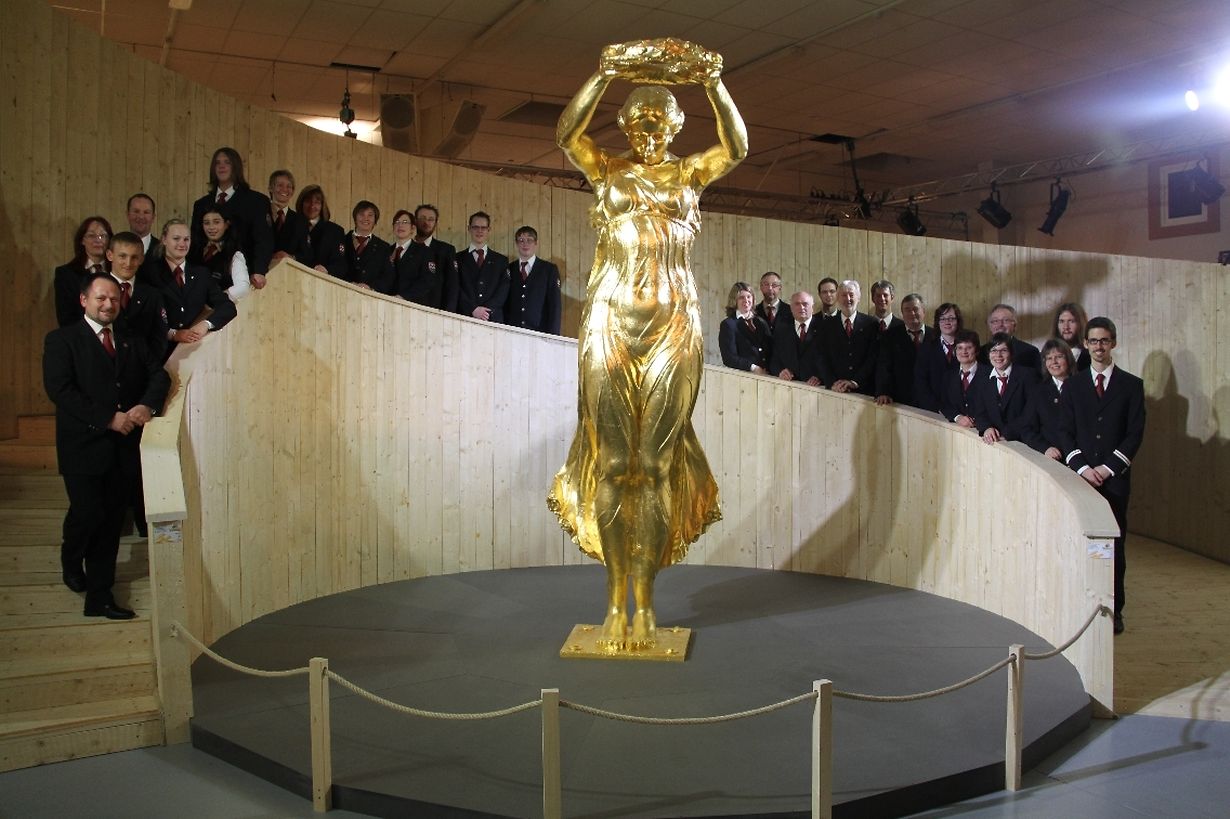 Einen Tag nach der offiziellen Eröffnung der Austellung 'Gëlle Fra' war die Fanfare Medernach zu Gast auf der wojl einmaligen Austellung 'Gëlle Fra' am 11. Dezember 2010, dies auf Einladung der Harmonie Munipale Bascharage. Bevor der musikalische Abend begann, bekam die Fanfare Medernach die Austellung von lokalen Führern erklärt.
Nachdem die Harmonie Bascharage den musikalischen Abend eröffnete spielte anschliessend die Fanfare Medernach unter der der Führung ihres Dirigenten Philippe Noesen in der Halle 75 zum Konzert auf. Auf dem Programm standen Musikstücke wie Händel Spectacular, Popular, Backdraft, A Merry Christmas, Only Time, Michael Jackson:King of Pop, Spirit:Stalloion of the Cimarron sowie als Zugabe Highlights from the Wild. Nach dem Konzert wurde noch ein gemeinsames Erinnerungsbild für die Archiven aufgenommen und dies vom Deputierten-Bürgermeister Michel Wolter.