26. Assemblée Générale des Ensemble Vocal VIVACE aus Käerjeng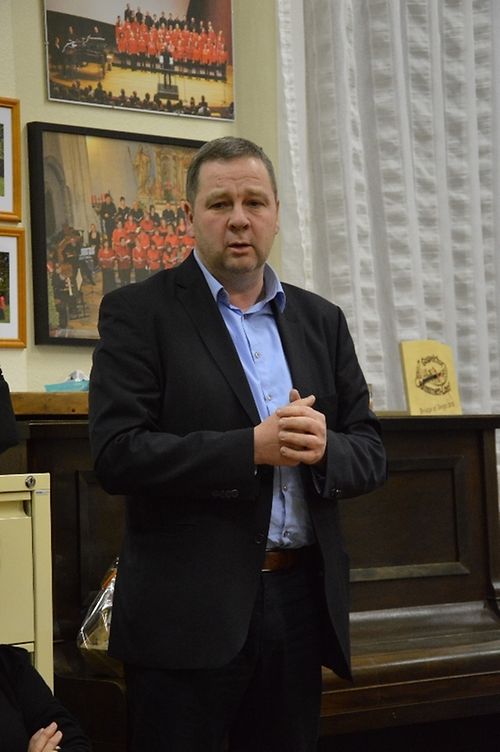 (de) Picture Gallery
pictureGallery.inviteToScroll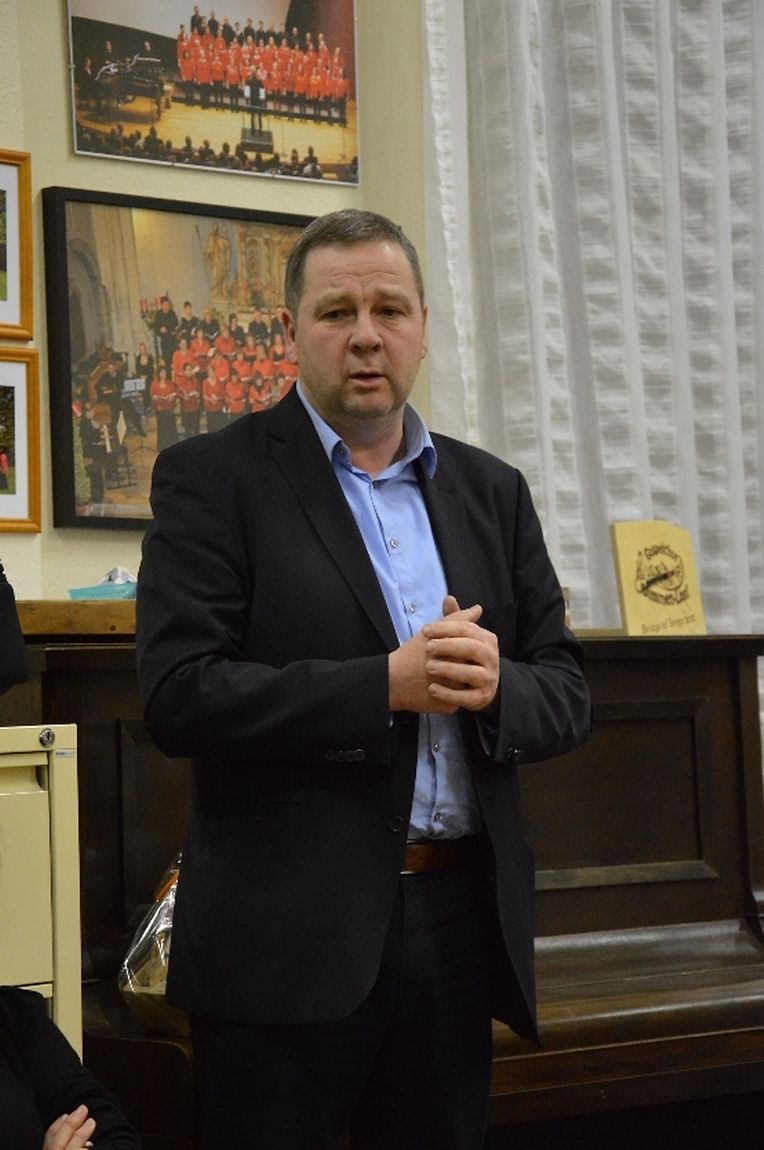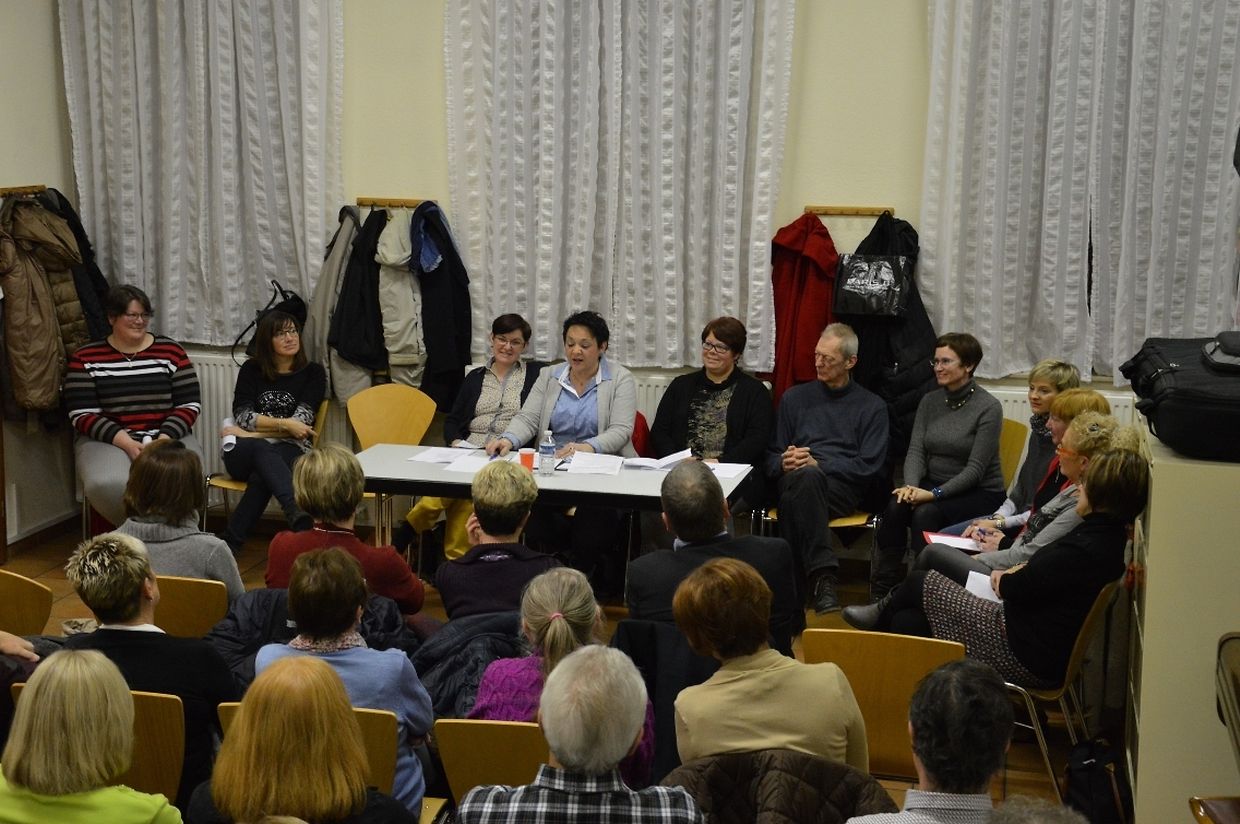 26. Assemblée Générale des Ensemble Vocal VIVACE aus Käerjeng
Am 27. Januar fand, im Probenraum des beliebten Chors in Hautcharage, dessen 26. Generalversammlung statt. Zu den Zuhörern zählten Bürgermeister Michel Wolter, Frau Josée Gilson vom Syndicat d'Initiative, Frau Donven-Rossetti von der Union Grand-Duc Adolphe sowie zahlreiche Mitglieder. Der Chor ist im vergangenen Jahr auf 69 aktive Mitglieder angewachsen ! Die Begeisterung die im Chor herrscht, drückt sich auch in der hohen Anwesenheitsfrequenz der Mitglieder aus. Der Rückblick auf die Aktivitäten des vergangenen Jahres, zeigt wie präsent das Ensemble Vocal VIVACE in der Kulturszene Luxemburgs ist - 10 Konzerte wovon eines im Rahmen des 'Festival Musique dann la Vallée (de l'Attert)' in Tontelange in Belgien stattfand. Hervorzuheben sind ebenfalls die Messe in der Basilika in Echternach, sowie das jährliche Konzert 'Bridge of Songs'. Neben den Konzerten durfte VIVACE 4 Ehepaare an ihrem jeweiligen 'schönsten Tag' begleiten. Ebenfalls jährlich organisiert das Ensemble Vocal VIVACE sein 'Songs for Charity'-Konzert, bei dem am 17. Dezember in Käerjeng 2'000,- € für Kanner- a Jugendtelefon eingenommen wurden.
Bereits jetzt ist der Veranstaltungskalender des Chors für das Jahr 2017 gut gefüllt. Ende April lädt das Ensemble Vocal VIVACE zum 'Bridge of Songs' den Bernauer Gospelchor 'Stimmen-Los!' zu einem gemeinsamen Liederabend ein, in die Herz Jesu Kirche in Luxemburg-Gare. Im Mai lädt VIVACE den Chor 'VIVA LA MUSICA' aus Österreich nach Käerjeng ein.
Der Vorstand des Chors freut sich auf ein aktives Jahr 2017 und geht mit Elan an die Planung der zahlreichen Aktivitäten und Konzerte.