Special Moments mat der Fanfare "Mosella" Niederdonven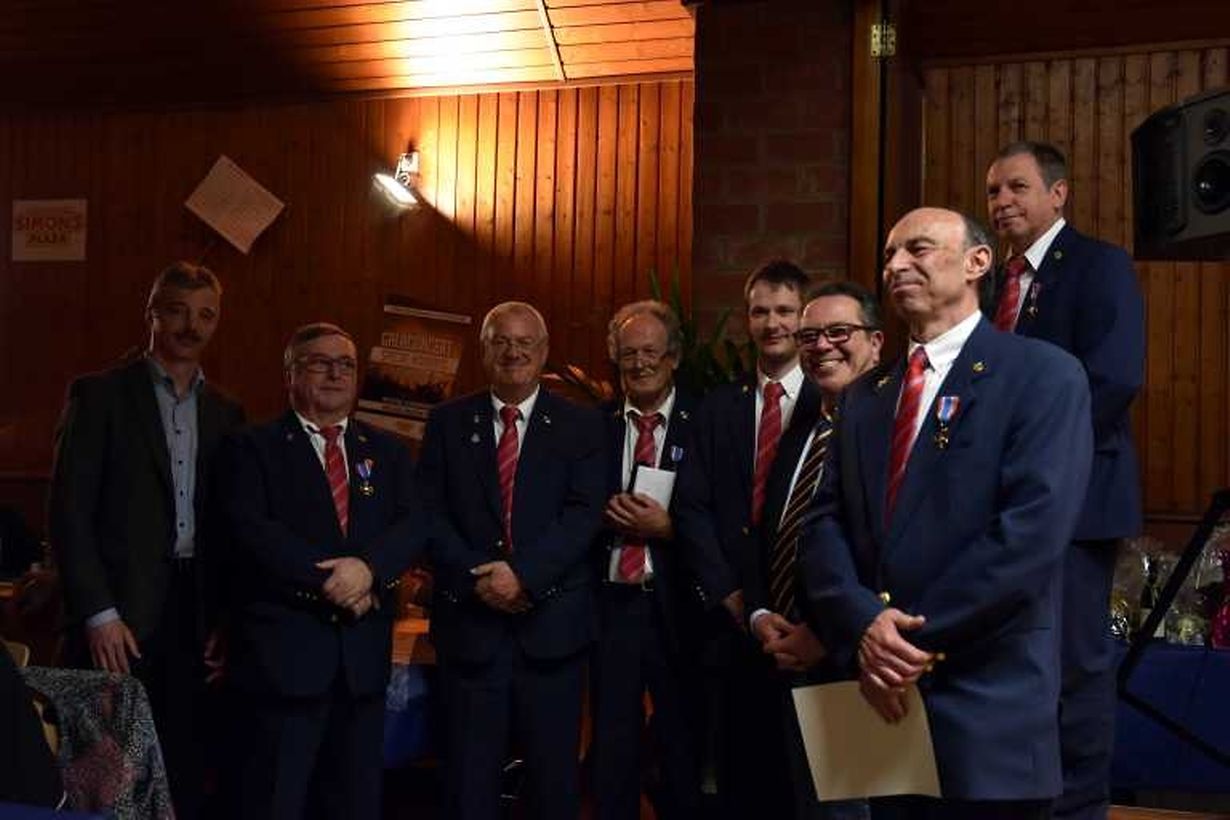 E vollen Erfolleg war den traditionnelle Galaconcert vun der Donwer Musek, deen leschten weekend virun engem groussen Publikum stattfonnt huet.
Am éischten Deel hun d'Musikantinnen an d'Musikanten ënner der Leedung vum Roger Armenzani verschidde klassesch Concertsstécker présentéiert, wéi "Alpin Fanfare", "Queen of the Dolomites", "Dakota" an "Antonin's New World", déi vum Anja a vum Isabelle mat villen Detailler ugekennegt goufen.
An der Paus sin Medaillen un verdéinstvoll Musikanten verdeelt gin. Den Nick Konsbrück krut d'Médaille en bronze fir 10 Jaar, den Breser Mike an den Breser Yves d'Médaille en argent fir 20 Jaar, an d'Médaille en vermeil fir 30 Jaar war fir den Delvaux Marco. Zousätzlech gouf et dann och d'Croix de mérite en vermeil fir den Delvaux Marco fir 20 Jaar Sekretär, fir den Poos Marc fir 23 Jaar Archivar, fir den Ries Nicolas fir 20 Jaar Président an fir den Steinmetz Gust fir 20 Jaar sous-chef.
Den zweeten Deel war dou fir d'Solisten: Fir d'eischt huet den Jos op der Clarinette mat "Petite Fleur" Blumen verdeelt. Dou war et um Maryse fir mat sengem Saxofon "Santana" rëm opliewen ze loosen éier d'Gerda en Hommage un "Camille" um Bugle présentéiert huet. Ausser Rand a Band waren de Jang, de Gast an de Christian mat hieren "Happy Trombones" an all Regëster konnt sech am "Hootenanny" austoben.
No der Zugab vun eisen "Bässer" Leit mat "Them Basses" war d'Stëmmung am Sall um Héichpunkt an de begeeschterten Publikum huet no enger zweeter Zugab verlaangt.
Den Owend ass mat engem gouden Patt ausklénge geloos gin.
Foto vum Sue Alzin-Fonck