Galaconcert vun der Donwer Musek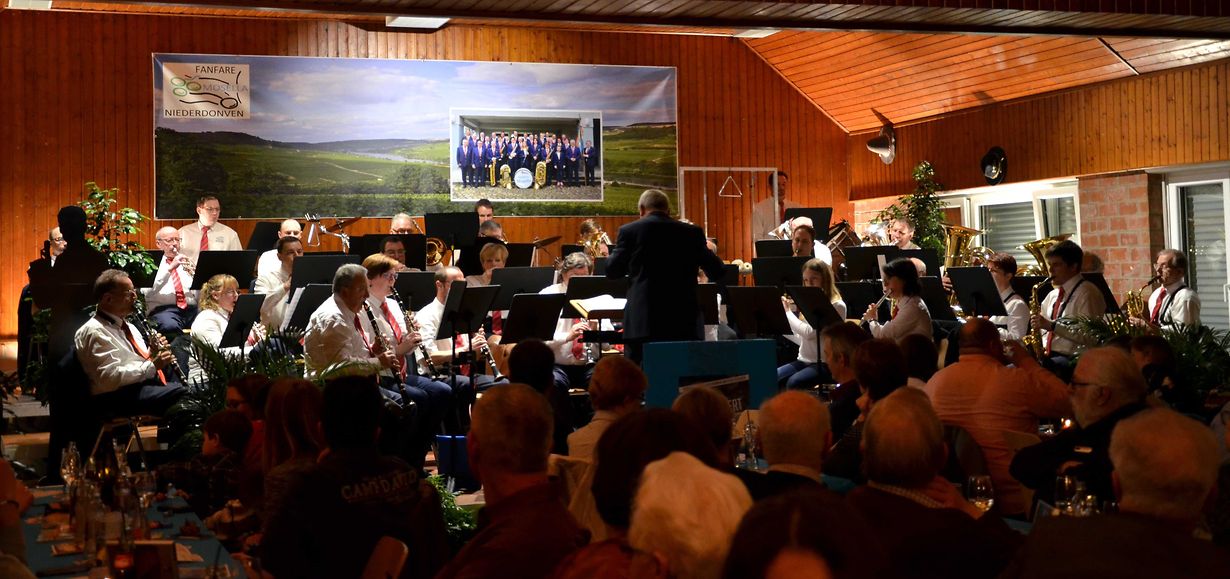 Den 24. März 2018 huet d' "Fanfare Mosella Niederdonven" virun engem groussen Publikum hieren Galaconcert gespillt. Enner dem Motto "Bond on Broadway" hat den Dirigent Roger Armenzani en oofwieslungsreichen Programm zesummen gestallt, duerch den d'Isabelle Cigrang-Begma an d'Anja Breser op eng flott Manéier gefouert hun.
Am 1. Deel hun Stecker wei "Ross Roy", "God save the <Queen>", "James Bond 007" an "Les Lacs du Connemara" d'Publikum begeeschtert.
An der Paus sin verschidden Medaillen un verdeinstvoll Musikaten iwerreecht gin: eng Medaille fir 5 Jaar Musik huet den Nick Konsbrück kritt, fir 10 Jaar d'Tessy Nicklaus, fir 30 Jaar d'Isabelle Cigrang-Begma an fir 40 Jaar goufen d'Maryse Weier-Poos, den Marc Poos an den Claude Cigrang geéiert.
Duerno ass et dann weidergang mat dem "Star Wars/Raiders March", mat "Rampage", "Over the Waves" an "On Broadway". No der Zugab, der "Scherzpolka", war d'Publikum net mei ze bremsen an huet no enger weiderer Zugab verlaangt.
Bei engem gouden Patt hun d'Musikanten an hier Nolauschterer dou den flotten Owend ausklengen geloos.
(Foto Sue Alzin-Fonck)