Gala-Concert 2016 der Fanfare Mosella Niederdonven und Musikantenehrungen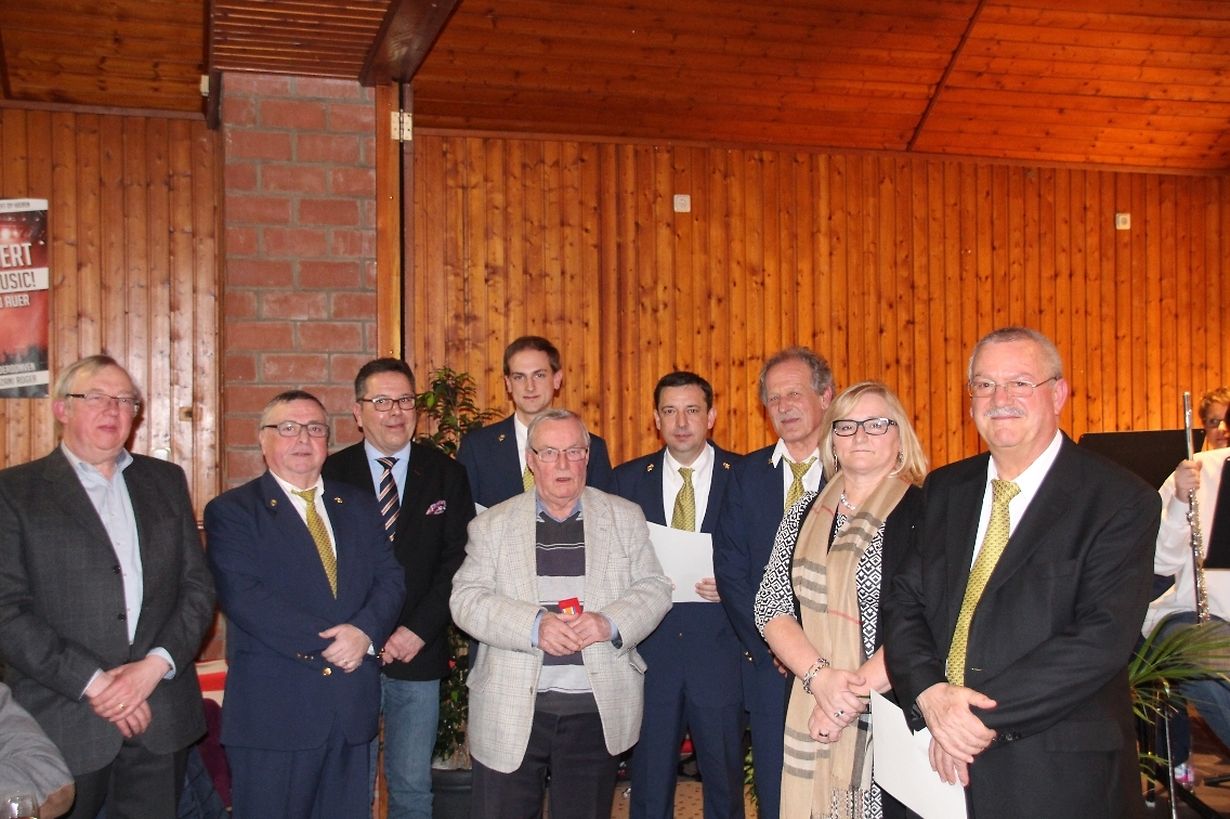 Unter dem Motto "More Then Music" lud die Fanfare Mosella Niederdonven jüngst zu ihrem Galakonzert 2016 ein. Ein breitgefächertes Programm bot die Fanfare unter ihrem neuen Dirigenten Roger Armenzani den zahlreich erschienenen Zuhörern im Festsaal von Niederdonven. Sowohl klassische Werke wie " The Second Waltz" von Dimitri Shostakovitchoder oder " Viva Belcanto", als auch moderne Arrangements wie " Music" von John Miles , " Welcome To The Jungle" oder " Disney Film Favorites" fanden beim Publikum großen Anklang . Auch die traditionellen "Häppchen" sowie die "grouss Tombola" waren ein Erfolg.
In der Pause wurden folgende Musikanten durch einen U.G.D.A. Vertreter ausgezeichnet: Biver Paul 20 Jahre aktiver Musikant, Präsident Ries Nicolas 50 Jahre aktiver Musikant, Goergen Misch 70 Jahre U.G.D.A., Cigrang Claude 20 Jahre Caissier der Fanfare und Armenzani Roger 27 Jahre Directeur de Musique.
Der ganze Verein dankt den Jubilaren für ihren Einsatz und Ausdauer und hofft dass man noch viele Jahre zusammen musizieren, feiern und das Dorfleben verschönern darf.
Bei einem guten "Pättchen" in geselliger Runde klang der gelungene Abend aus.