Concert an der Kërrech zu Nidderdonwen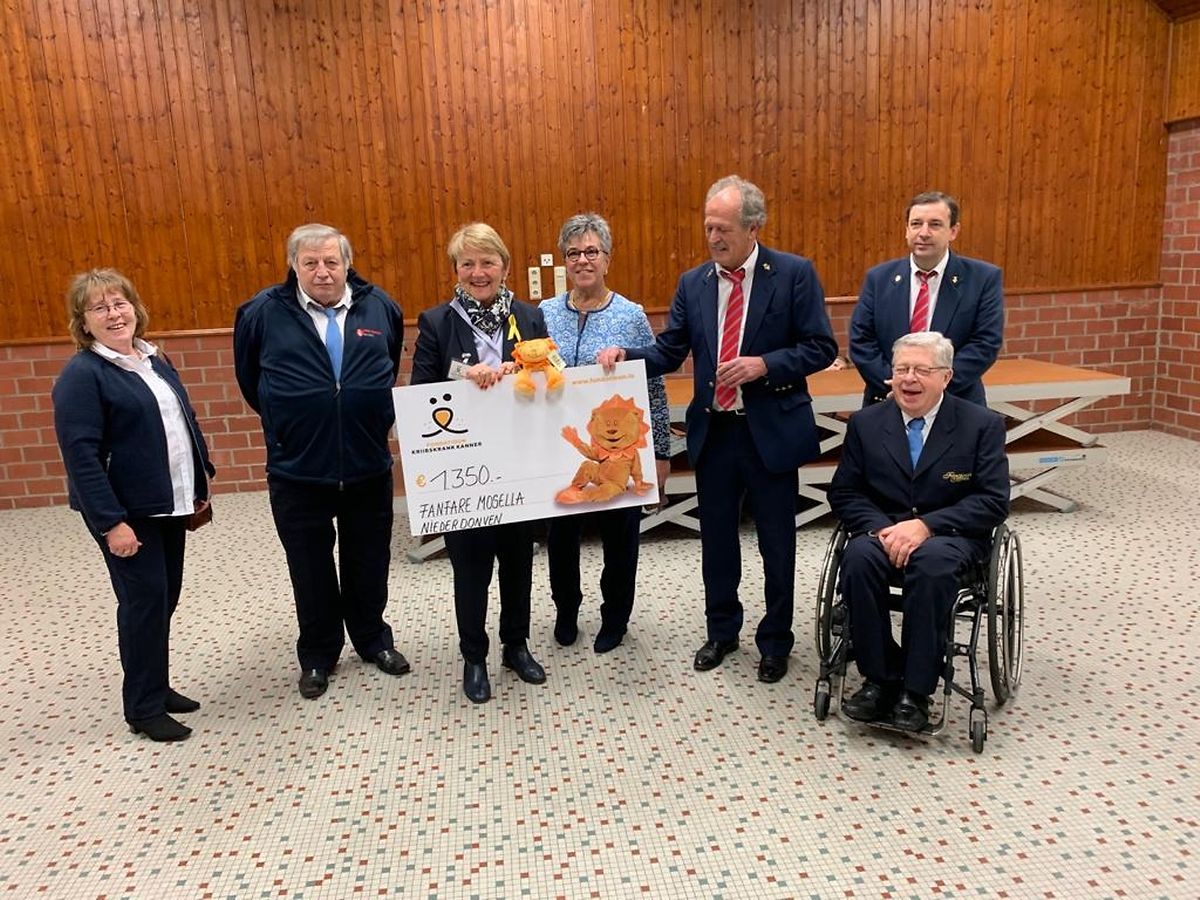 (de) Picture Gallery
pictureGallery.inviteToScroll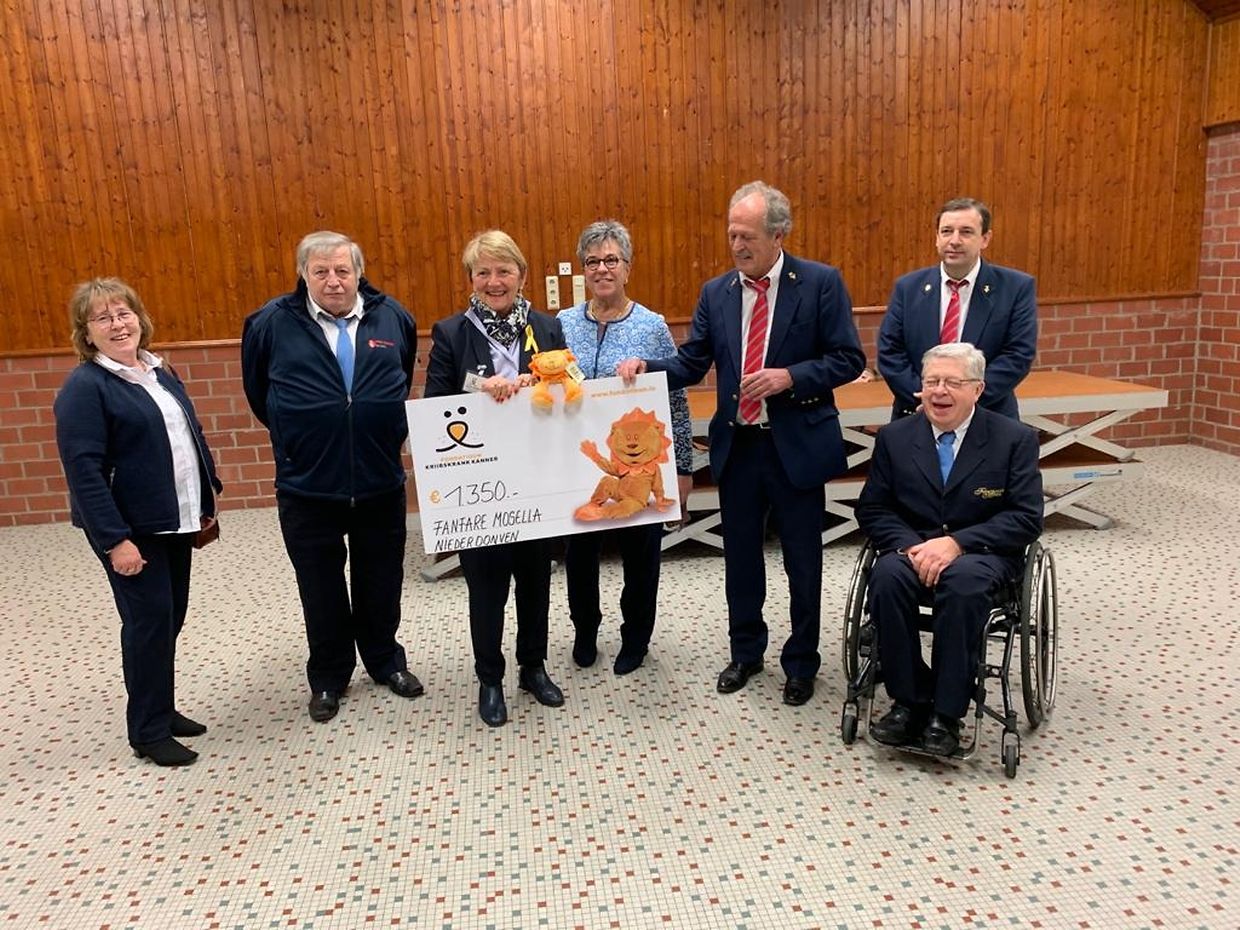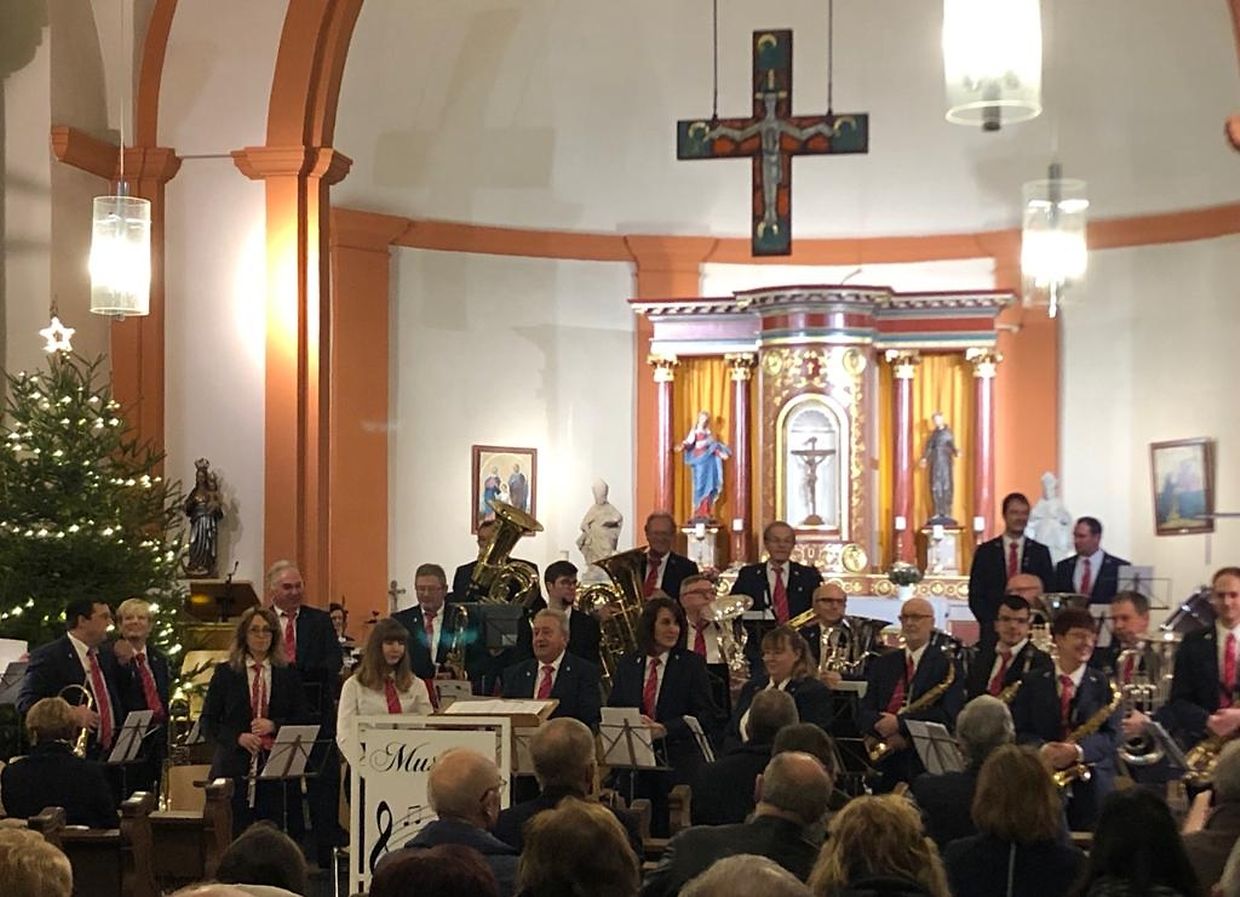 En Sonndeg, den 5. Januar 2020 war et rëm souwäit, an d'Fanfare "Mosella" Niederdonven huet op säin traditionellen Concert an der Kërrech agelueden.
No der Begréissung vum Präsident Nicolas Ries huet di Trëntenger Musek ënner der Leedung vun hirem Dirigent, dem Jérôme Theis, den Concert ugefaang. Mat Stécker wéi "Sahara", "Barcelona", Aladdin", "The Phantom of the Opera", "A Merry Christmas Party" an dem "Adagio", déi vun verschiddenen Musikanten ugekënnegt goufen, wossten si den groussen Public ze begeeschteren.
No enger kuerzer Paus, wou en gouden Glühwäin offréiert gin ass, war et dou un der Donwer Musek ënner der Leedung vum Dirigent Roger Armenzani fir d'Publikum ze ënnerhalen. Spektakulär huet den 2. Deel ugefaangen mat "Also sprach Zarathustra". Weider goung et mat "Ich bete an die Macht der Liebe", éier d'Gerda mat sengem Bügle- Solo am "Camille" d'Publikum begeeschert huet. Um Programm , duerch deen d'Isabelle gefouert huet, stoungen duerno nach "Nimrod" an "La maladie d'amour".
Nom Concert ass eng Quête gemaat gin zu Gonschten vun der Fondatioun Kriibskrank Kanner. Op dem vun der Gemeng Fluesweiler offréierten Eierewäin konnten den Dammen Denise a Sylvie als Representanten vun der Fondatioun e Chèque vun 1350 Euro iwwerreecht gin.