Concert an der Kërrech zu Nidderdonwen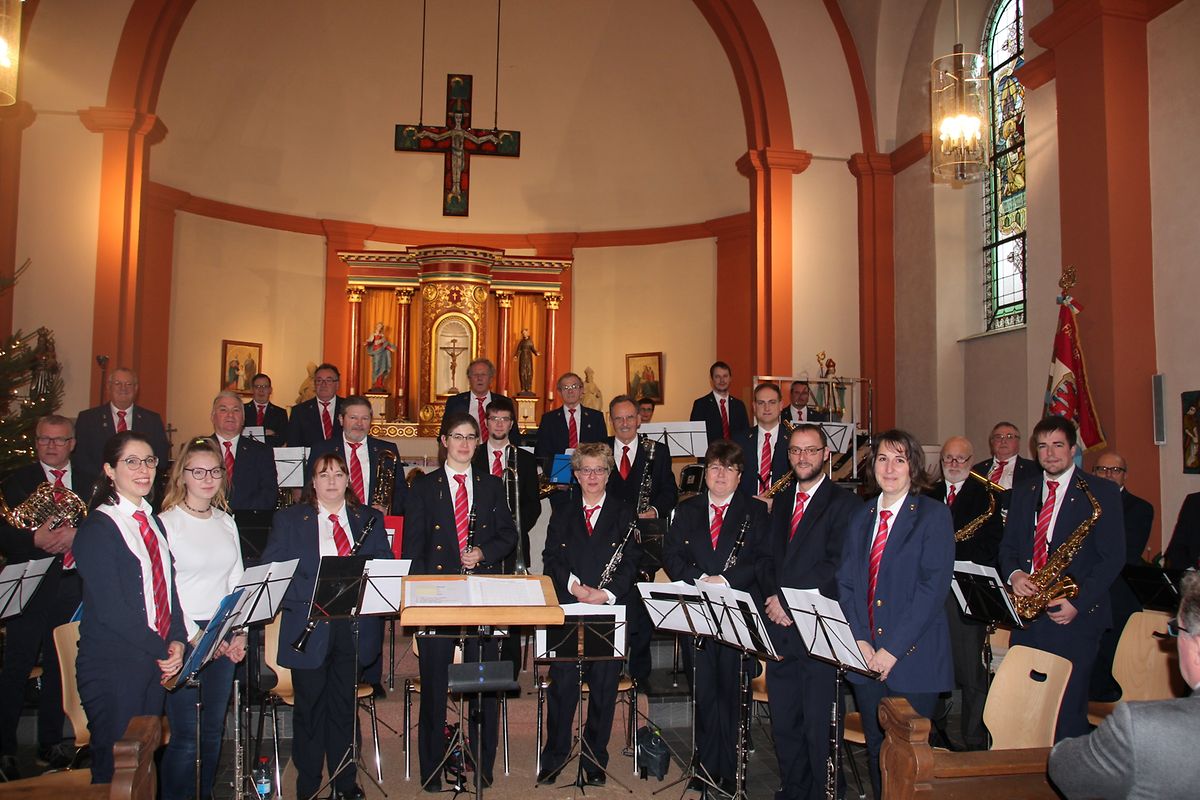 (de) Picture Gallery
pictureGallery.inviteToScroll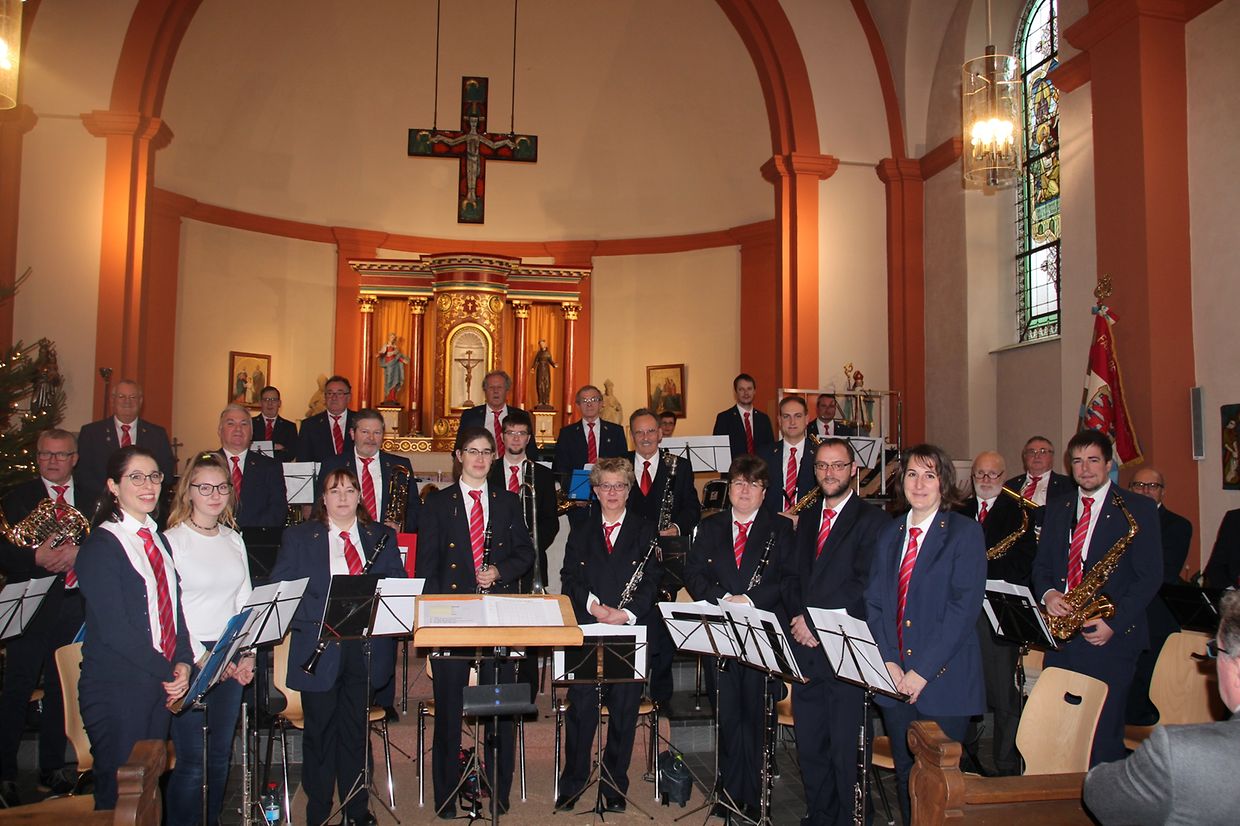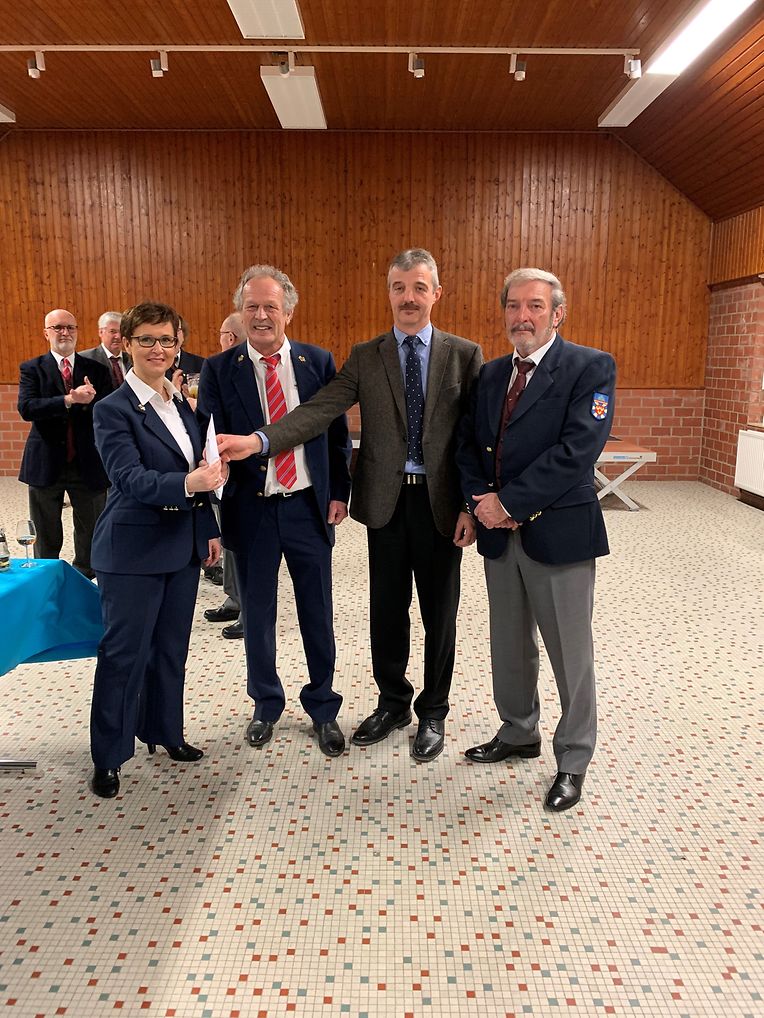 Den 6. Januar 2019 hat d'Donwer Musek op séin traditionellen Concert an der Kërrech agelueden. Nodeems den Präsident Nicolas Ries d'Publikum an d'Gaaschtmusek begréisst hat, war et un den Musikanten fir ënner der Leedung vum Roger Armenzani mat dem usprochsvollen Stéck "The Great Gate of Kiev" den Concert unzefänken. Duerno goung et weider mat dem Concerto d'Amore, éier d'Isabelle Cigrang-Begma mat sengem Gesang an den Abbes Trombini op der Tuba am "O mio babbino caro" ze iwwerzeegen wossten. Weider gang ass et dou mat "Lascia ch'io pianga" an "Yellow Mountains". No enger gesanglecher Zugab ass et dou an d'Paus gang.
Am 2. Deel vum Concert war et dou un der Réiserbänner Musek ënner der Leedung vum Dominique Goffinet fir d'Publikum mat den Stécker "Wings of Freedom", "La Grande Duchesse de Gerolstein", "A Salzburg Impression", "Castrum Alemorum", "Romeo and Juliet" an "Puszta" ze begeeschteren.
Nom Concert ass eng Quête gemaach ginn fir d'Organisatioun "Femmes En Détresse" a bei dem ofschléissenden Eirewein konnt d'Isabelle Cigrang-Begma als Vertriedung fir den Kannerberäich aus dem Fraenhaus di stolz Zomm vun 940€ entgéinthuelen.