ShadoWhisperS' First EP - "A tincture of gothic fiction"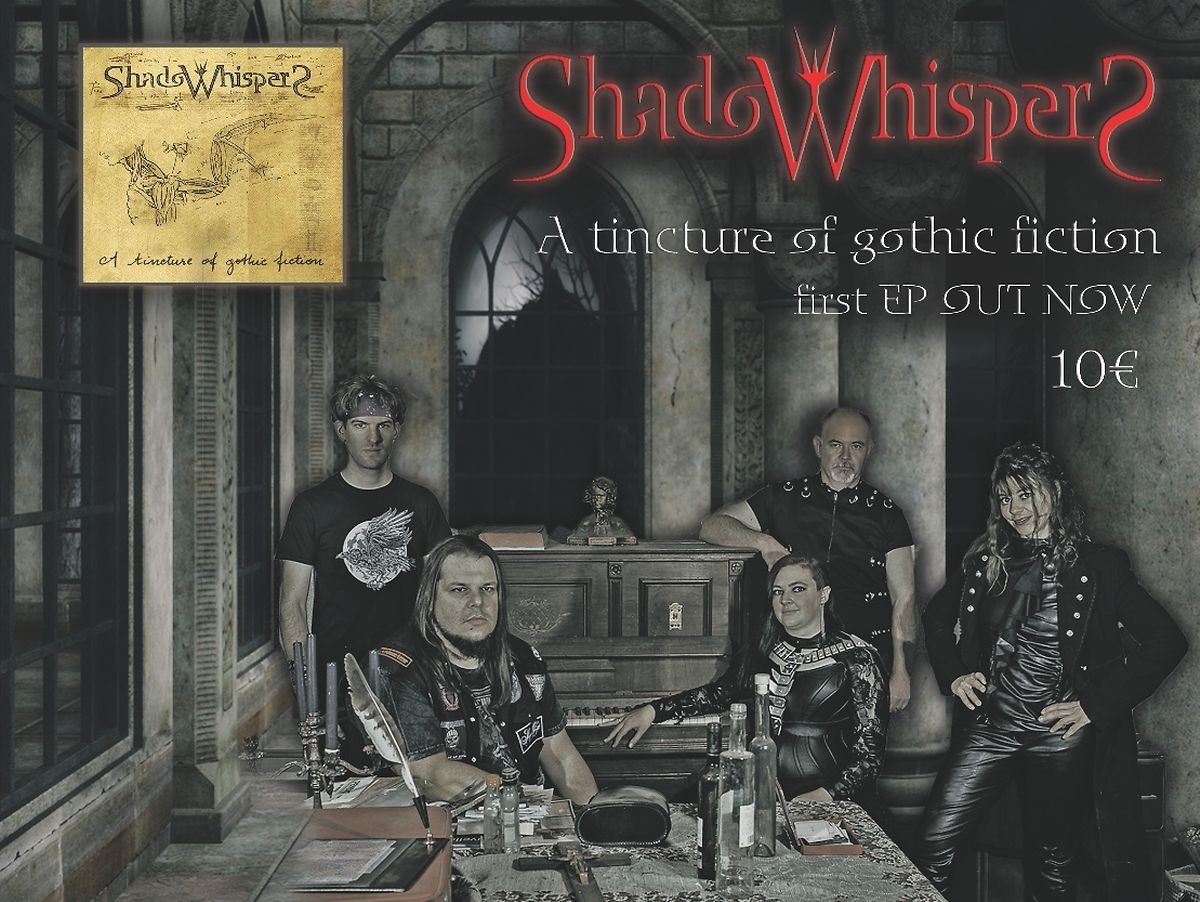 (de) Picture Gallery
pictureGallery.inviteToScroll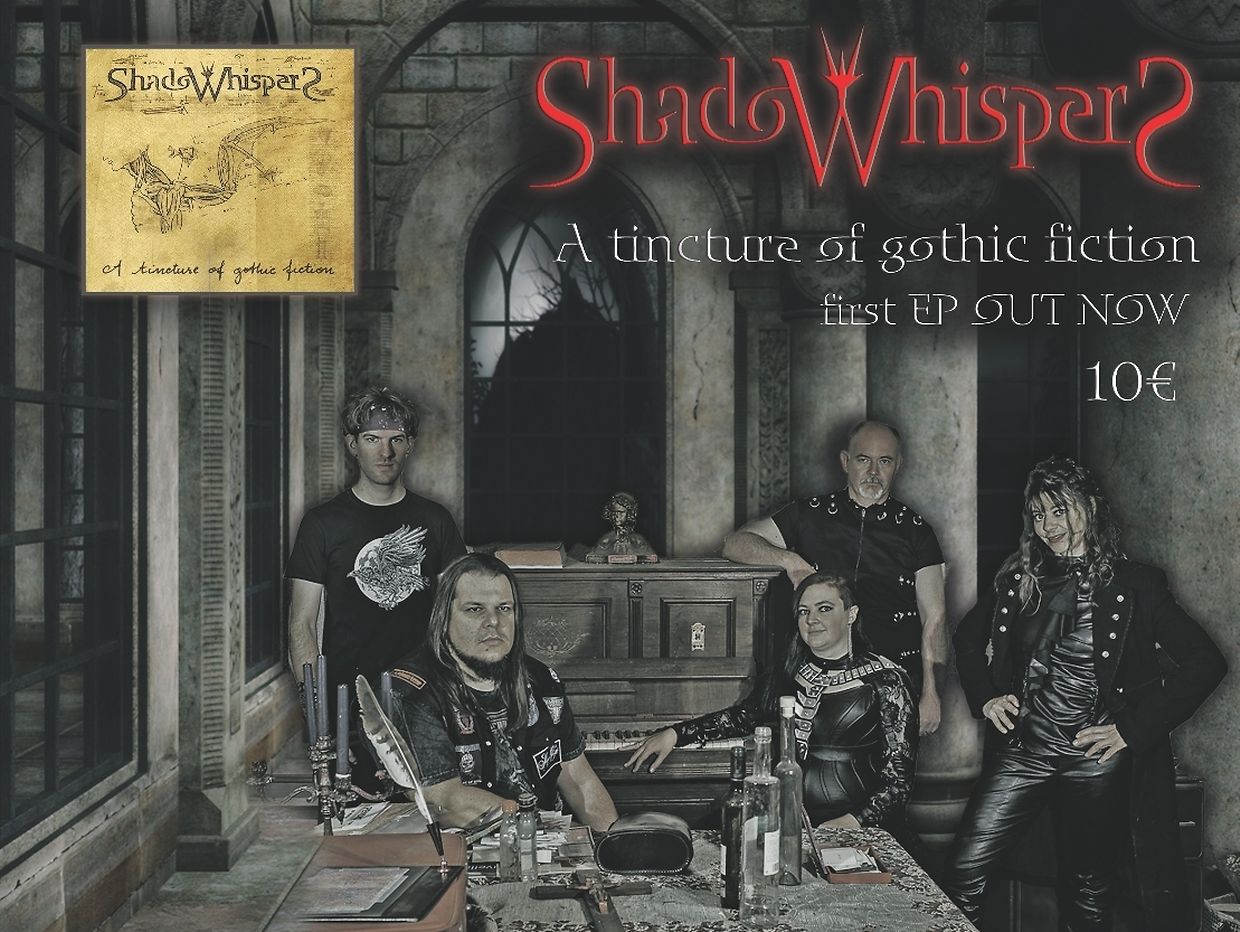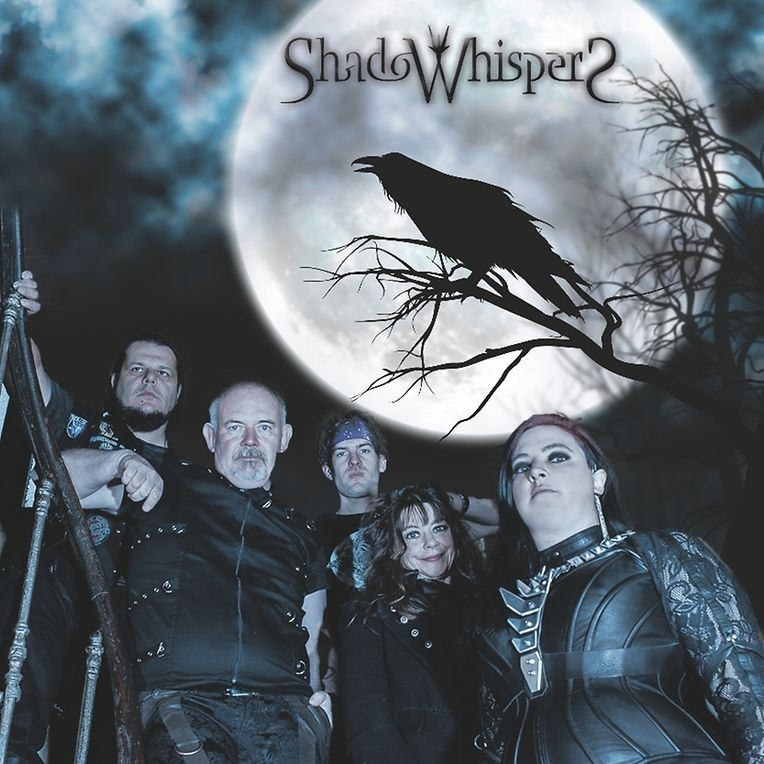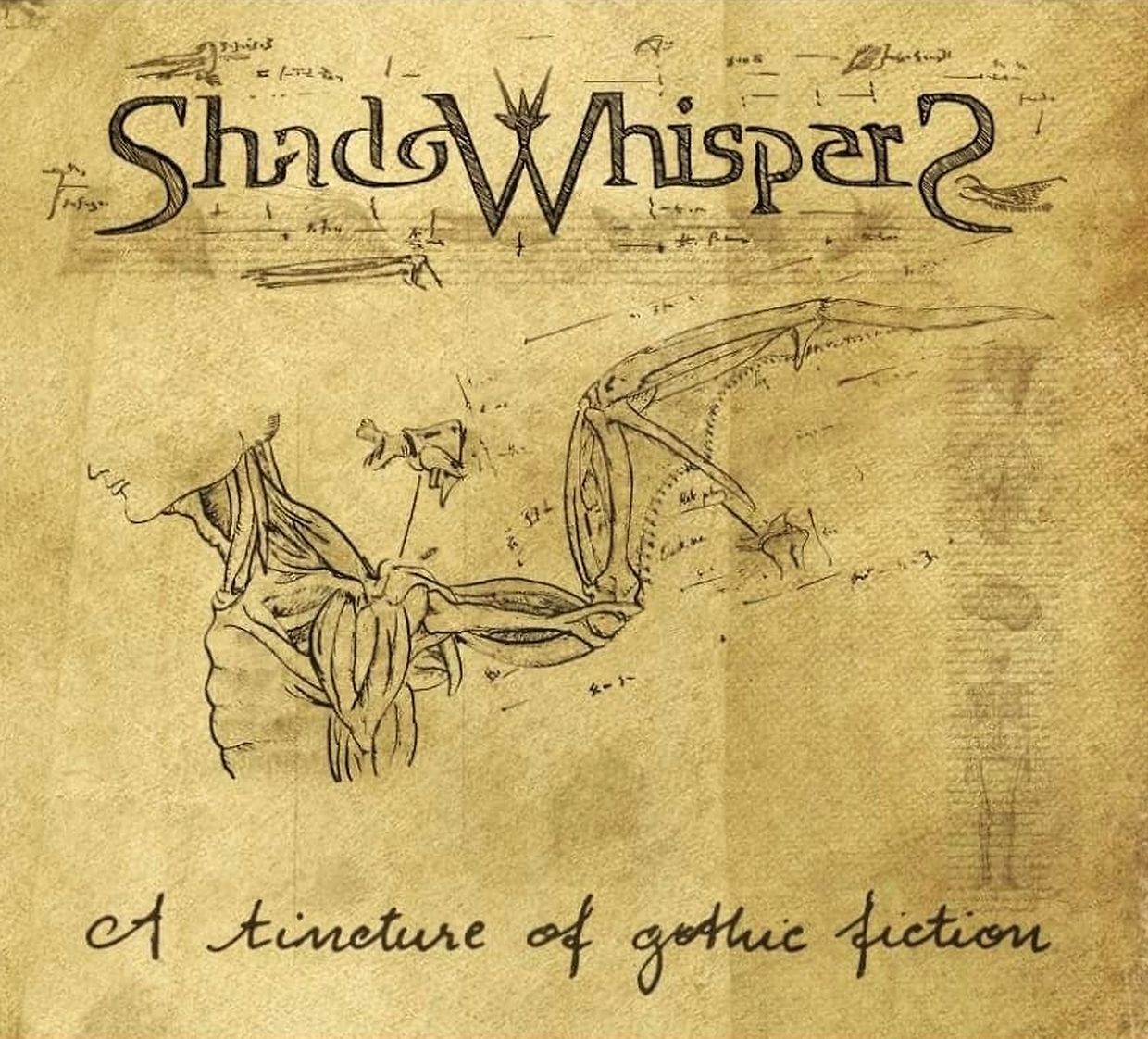 ShadoWhisperS ist 'Symphonic Metal' aus Luxemburg. Das Mini Album "A Tincture of Gothic Fiction" enthält 5 Songs: The Veil, Queen of Babylon, Dark Throne, Primordial und A Knights' Tale.
ShadoWhisperS steht für einen musikalischen Crossover zwischen Metal und Elementen der klassischen Musik, sowie Einflüssen aus dem Gothic Bereich. Die Musik wird geprägt durch Keyboardklänge und zeichnet sich durch eine Sopranstimme in der Front aus.
Die düsteren Elemente ihrer Musik erzählen von epischen Schlachten zwischen Licht und Dunkelheit, von inneren Kämpfen, Helden und Antihelden, Rittern und Barden und natürlich: vom Leben und vom Tod.
Obschon die Texte der ShadoWhisperS sich mit dem Übernatürlichen befassen sind die Melodien und Texte doch zugänglicher als gedacht. Wir sind flüsternde Schatten, Schatten die uns Wahrheiten zuflüstern und uns verführen, unsere alltäglichen Augenbinden abzunehmen.
Unser EP Release Konzert findet am 7. April ab 20:00 Uhr im Cafe "Belami" in Differdange/Lux. (135, avenue d'Oberkorn) statt. Die Rockband "Corona Dark" wird das Konzert eröffnen.
Die EP "A Tincture of Gothic Fiction" ist für 10€ bei Konzerten der Band, in ausgewählten Plattenläden, sowie auf der Band-Homepage www.shadowhispers.com erhältlich und steht auch zum Download frei auf den üblichen Internetportalen, wie iTunes, spotify oder amazon.
Im Moment bereitet die Band einen Videoclip-Dreh zu einem ganz neuen Song vor. Dies ist ein sehr spannendes und aussergewöhnliches Projekt, zu dem wir allerdings noch nicht alles verraten möchten.
Ausserdem organisieren wir jährlich ein kleines Metal Festival, die « Shadows' Night », die dieses Jahr voraussichtlich am 20. Mai im Centre Culturel in Neudorf/Lux. mit 3 weiteren lokalen Bands stattfinden wird. Weitere Informationen werden in den kommenden Wochen auf der Bandhomepage veröffentlicht.
Zudem arbeiten ShadoWhisperS an neuen Songs. 5 sind bereits fertig und 2 sind noch in Arbeit. Ende des Jahres steht ein vollständiges, neues Studioalbum auf dem Plan.
ShadoWhisperS sind:
Diane - vocals
Sonni - guitar
Laurent - keyboards
Piquet - bass
Toni – drums
www.shadowhispers.com
-------------------------
ShadoWhisperS was formed in 2009 and after a lot of line-up changes, some recorded demo tracks in their rehearsal room, are releasing their first official EP in 2017.
For the 2 past years, ShadoWhisperS organise a small musical festival called "Shadow's Night". Support acts were other metal bands from the region.
ShadoWhisperS is symphonic metal with a tincture of gothic fiction.
It's emotive darkness that tells epic tales of the battle between light and lark, inner struggles, heroes and anti-heroes, knights and bards, and of course life and death.
Though ShadoWhisperS may have an ethereal, otherworldly spirit, many find that the words spoken and melodies woven are closer than they seem.
We are shadows that whisper truths, and seduce into taking off the blindfold.
Diane - vocals
Sonni - guitar
Laurent - keyboards
Piquet - bass
Toni – drums
http://www.shadowhispers.com