"Hochzäit beim Figaro" vum Jos Conrath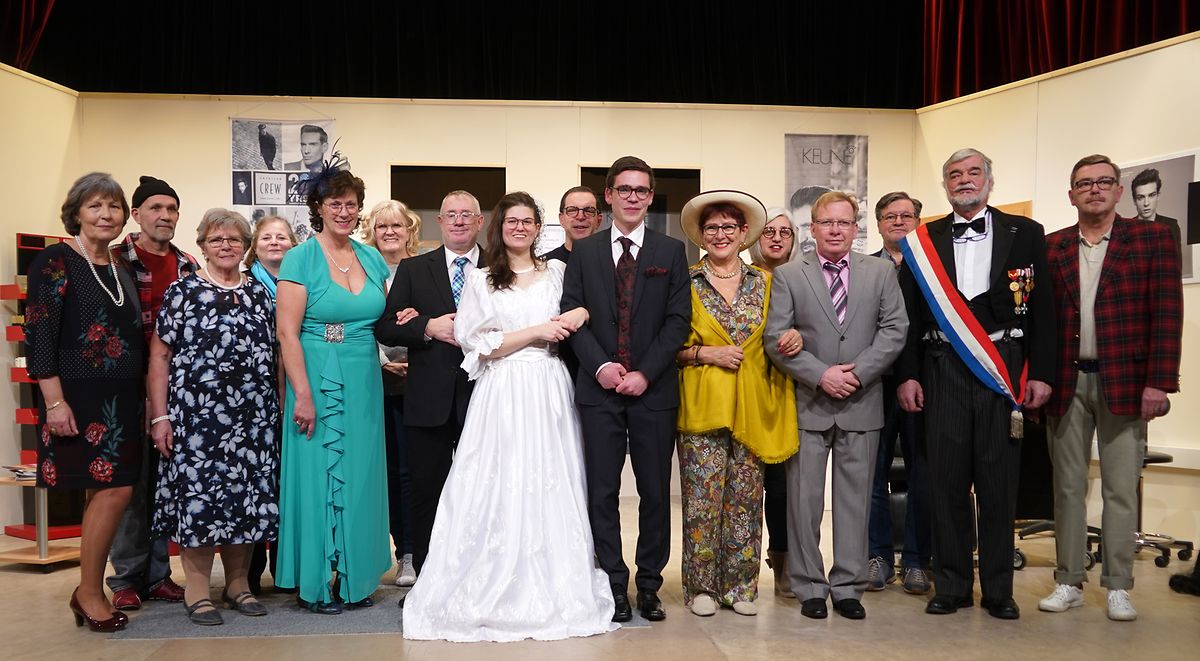 Picture Gallery
Please scroll down,
to see more pictures.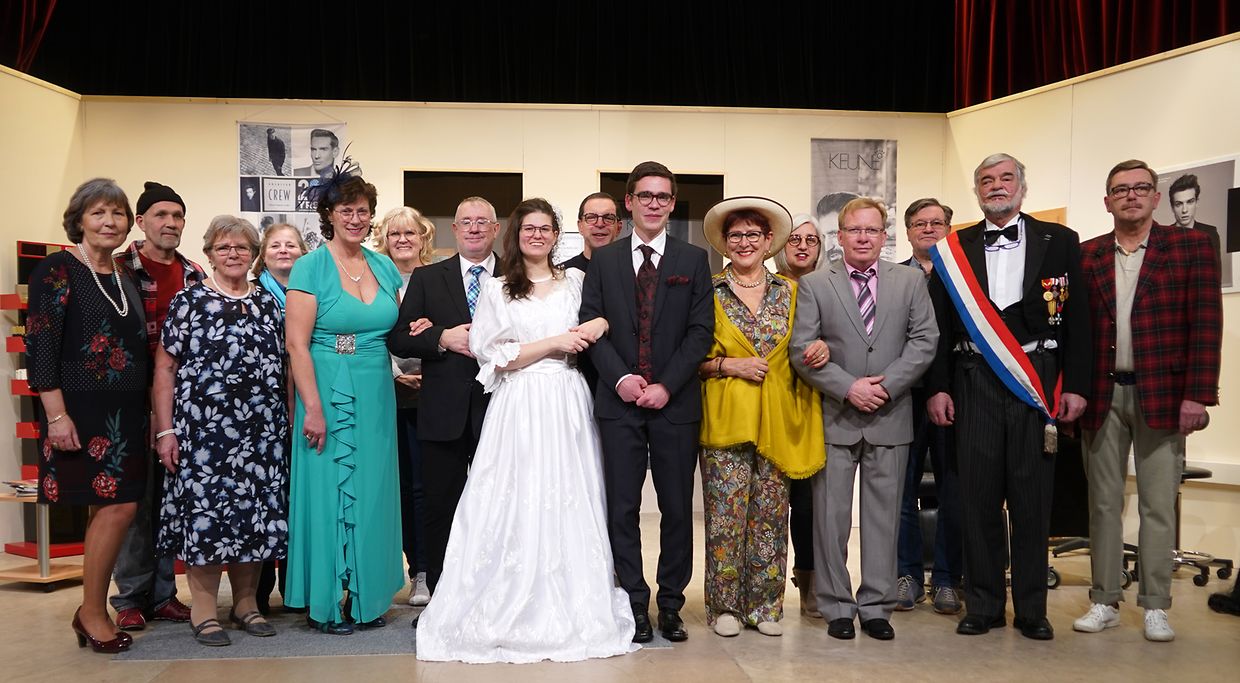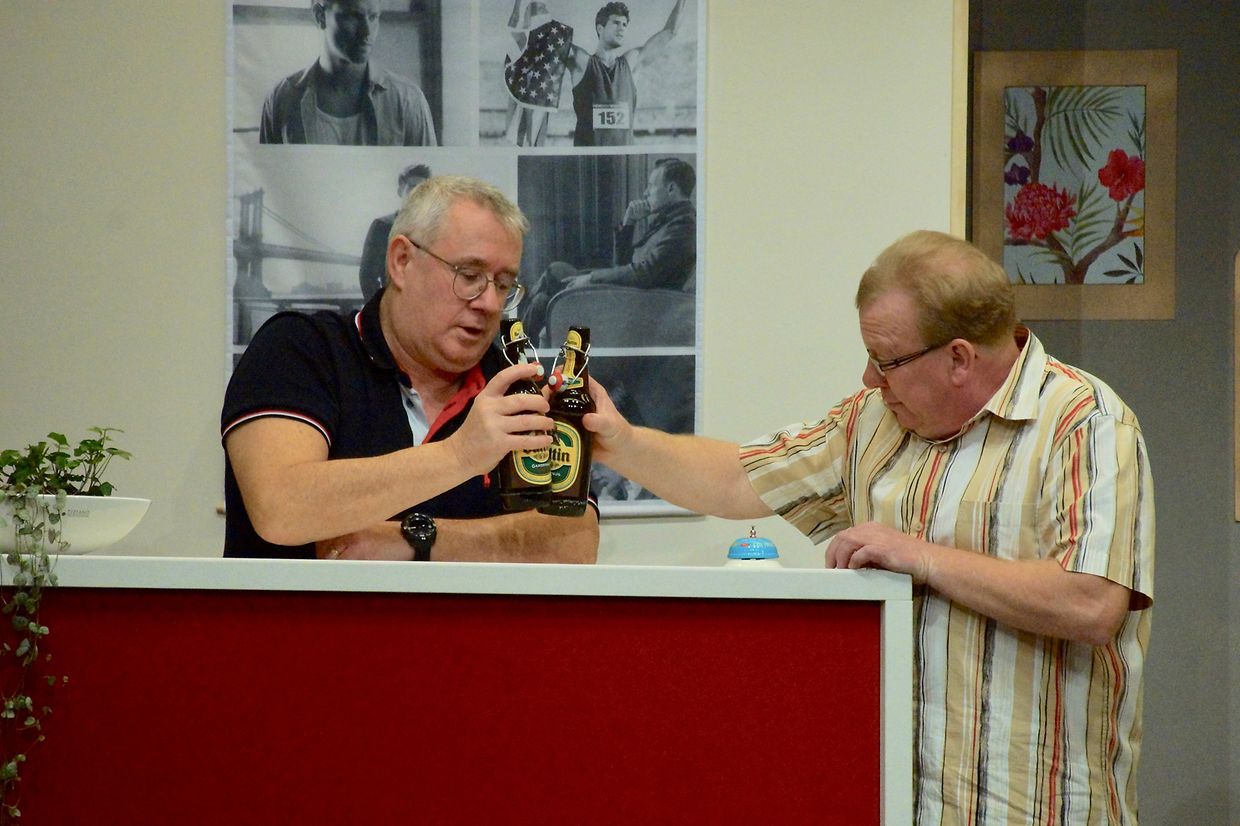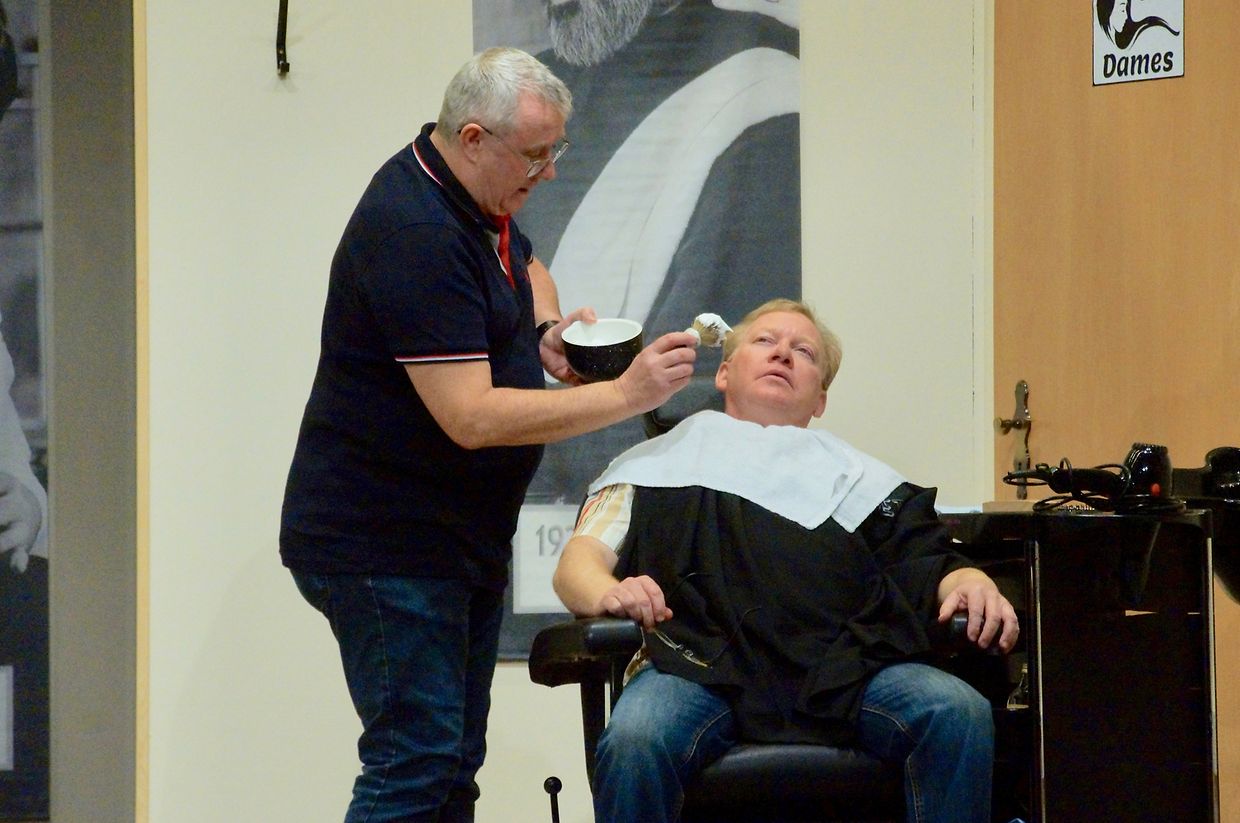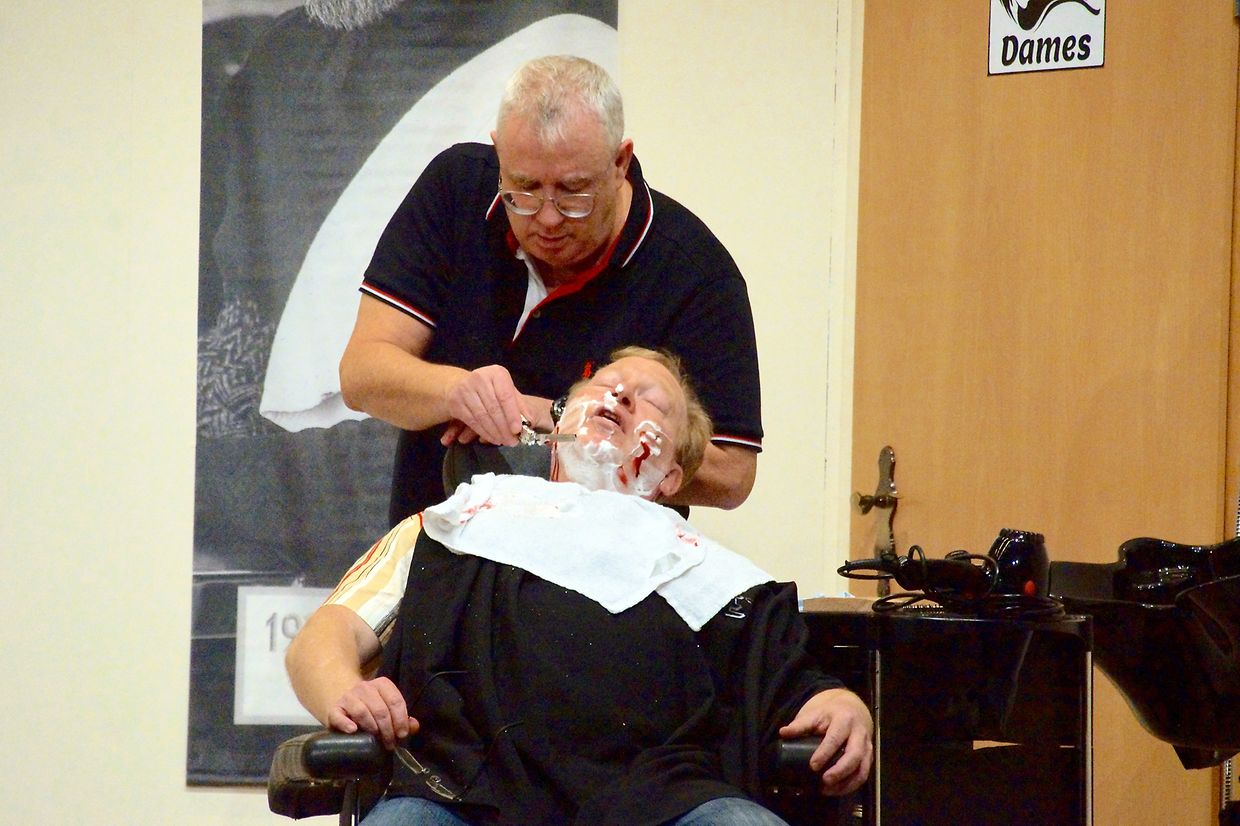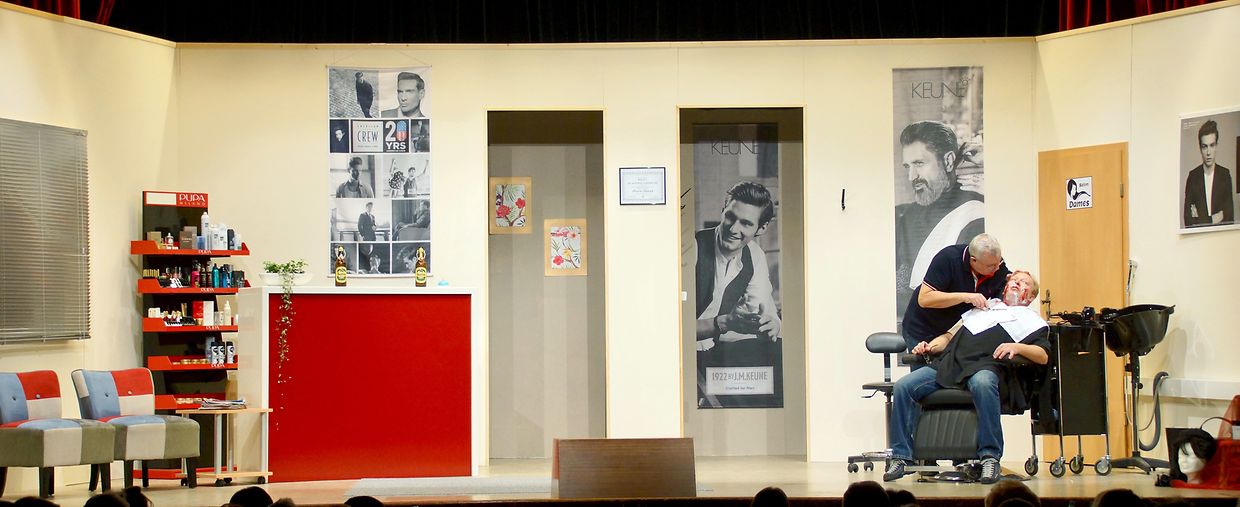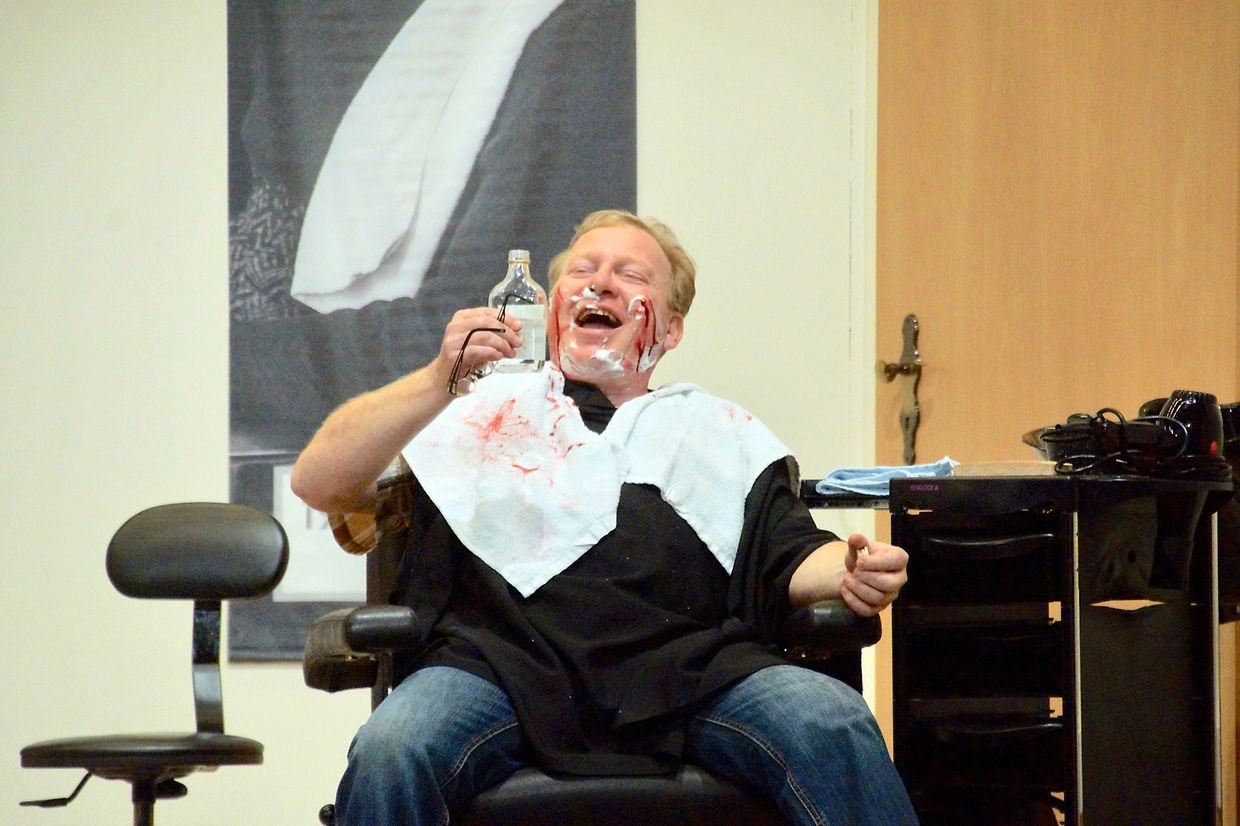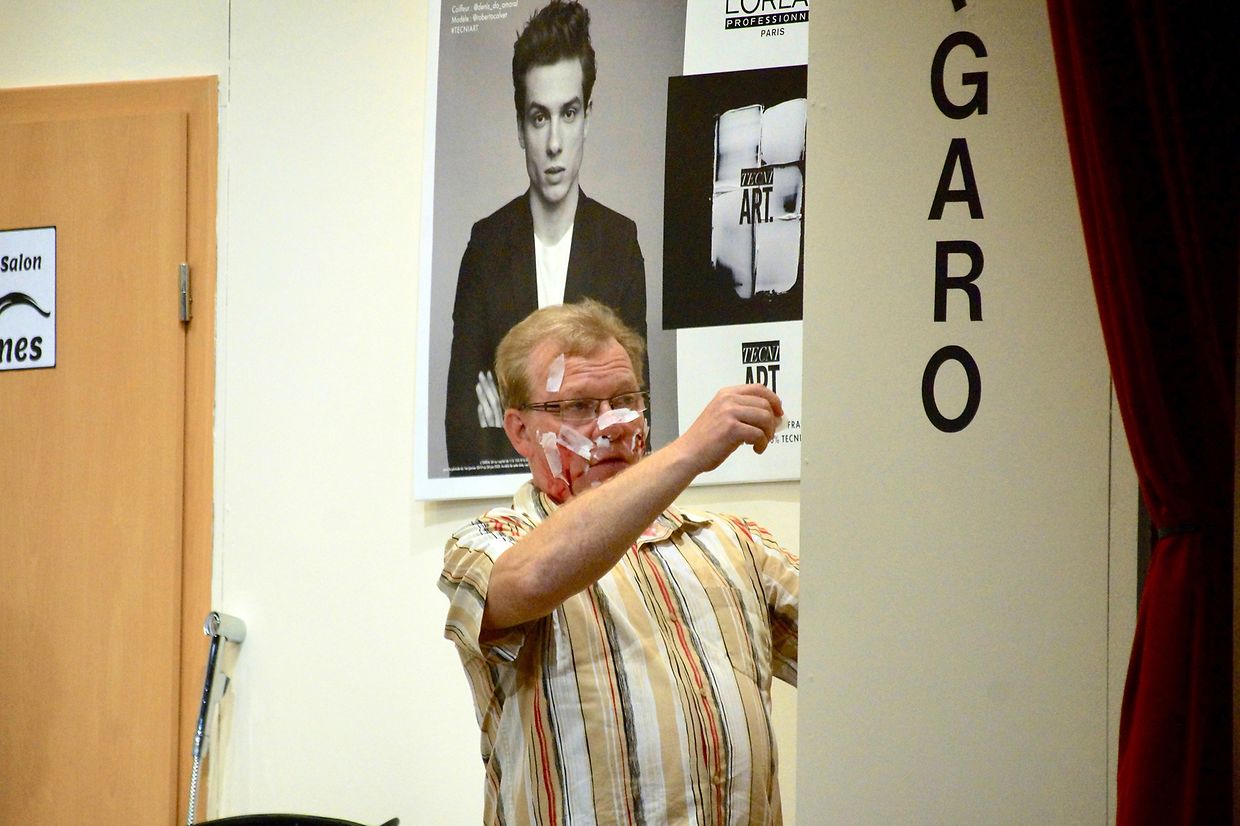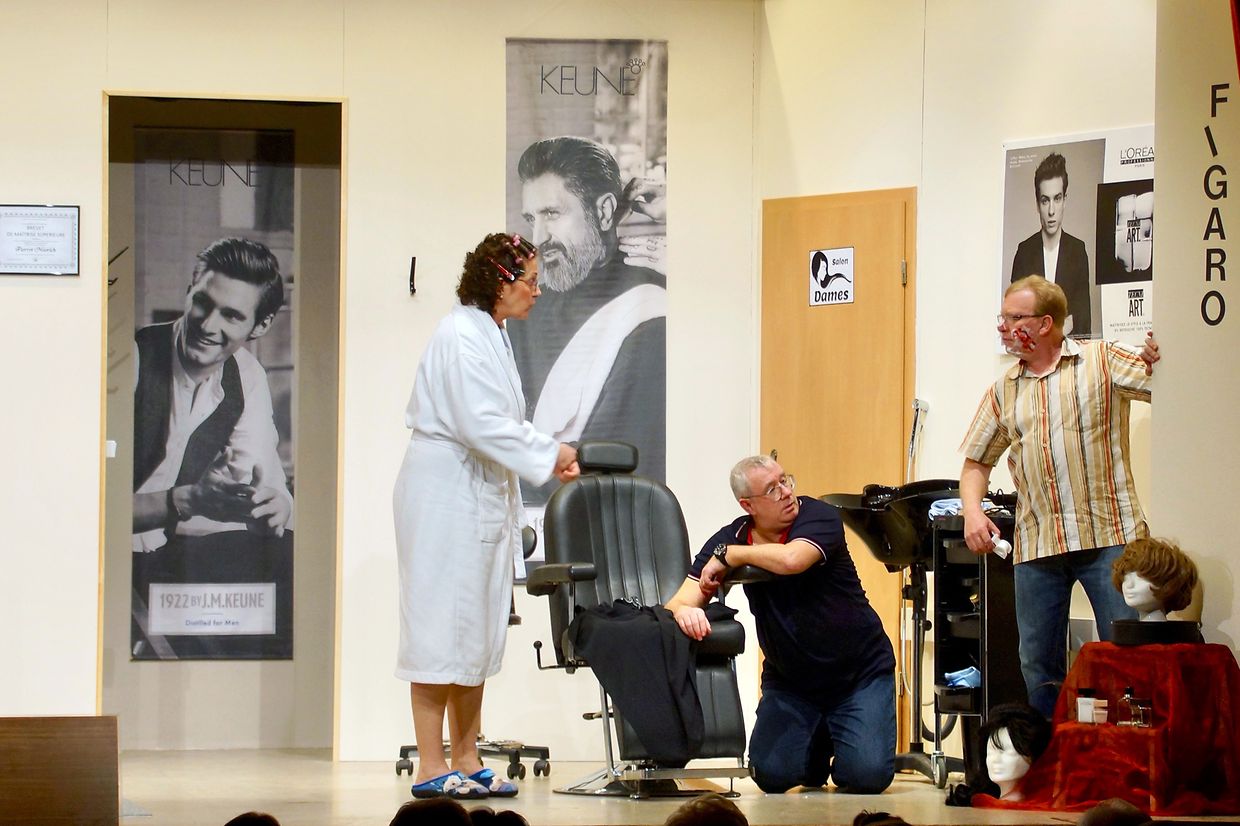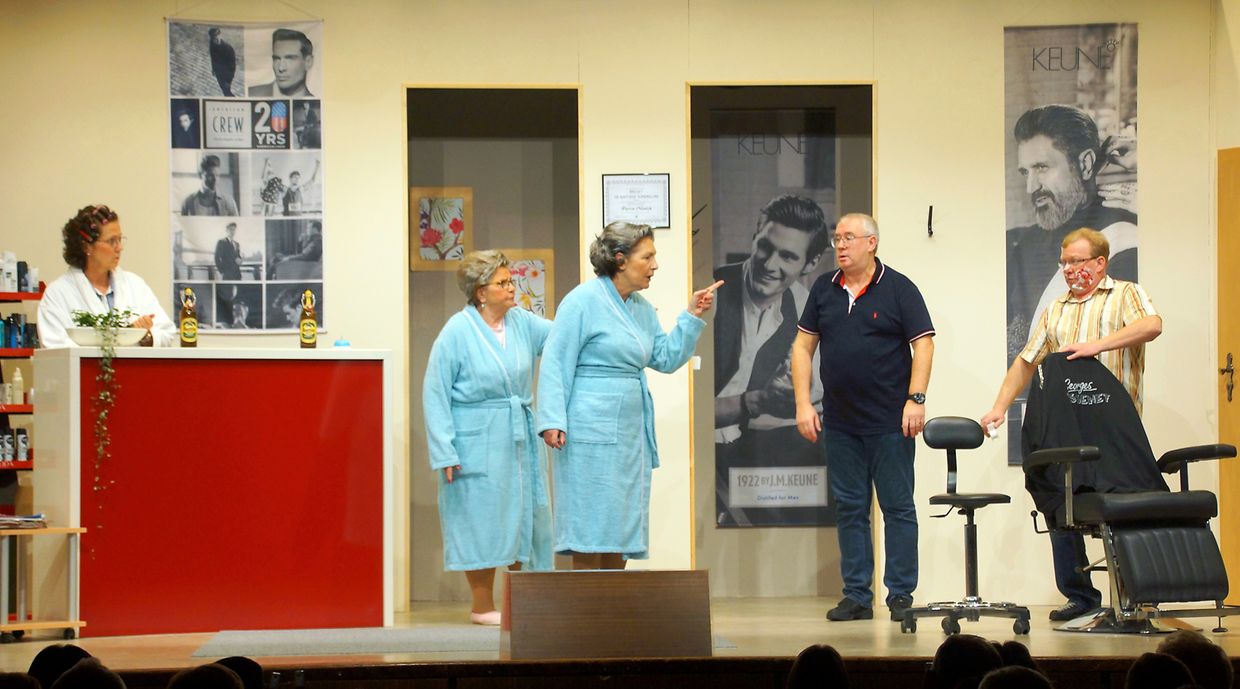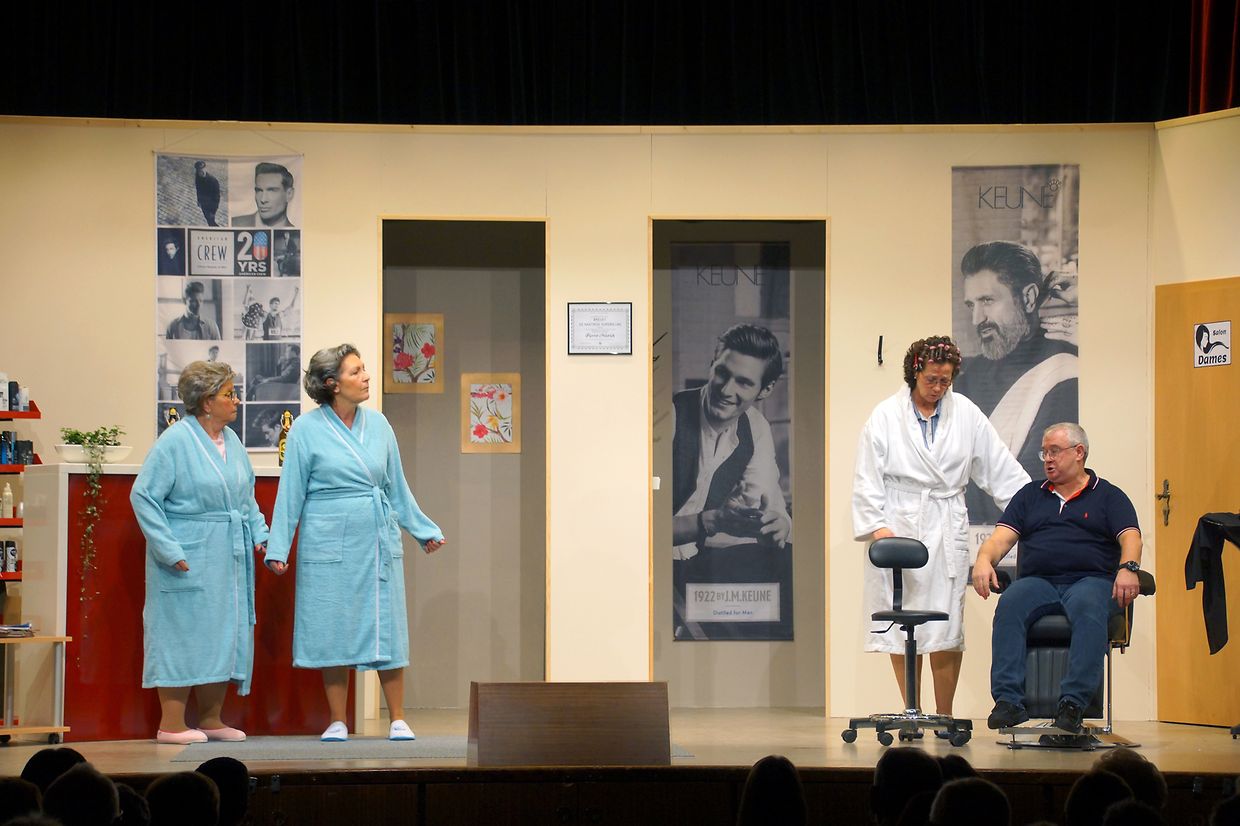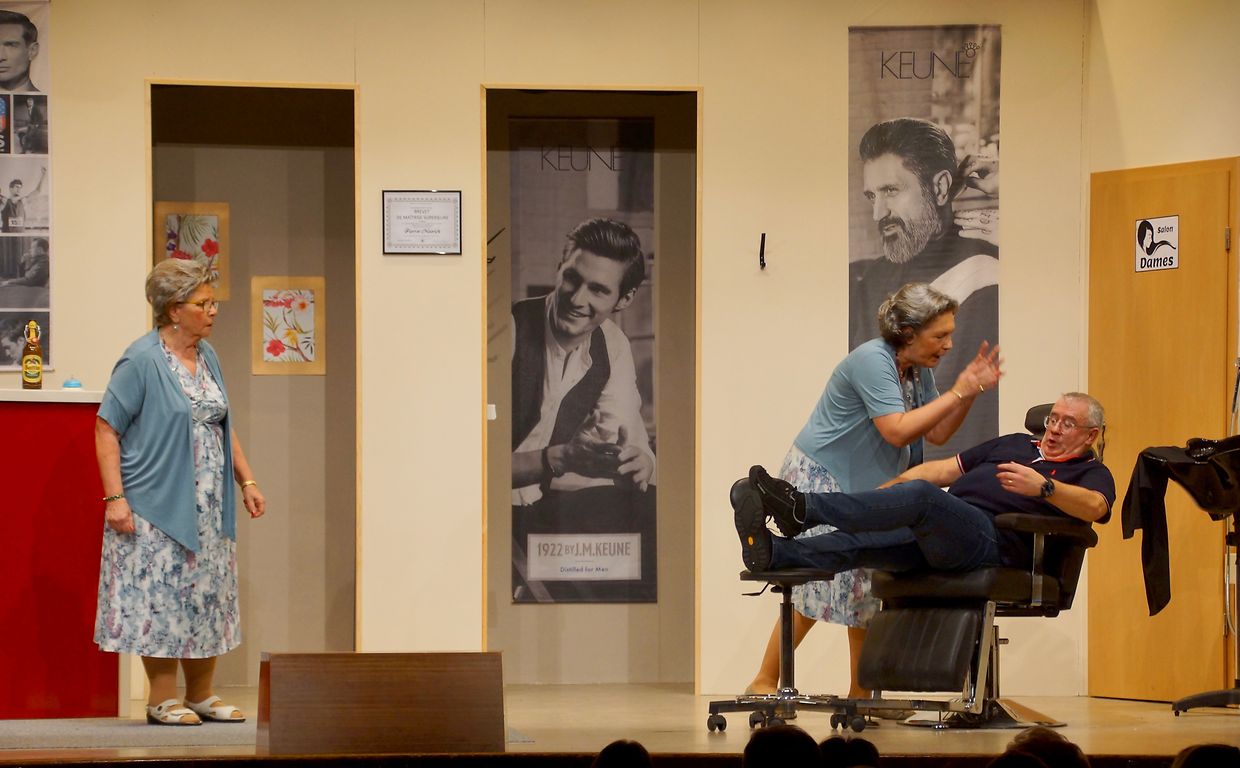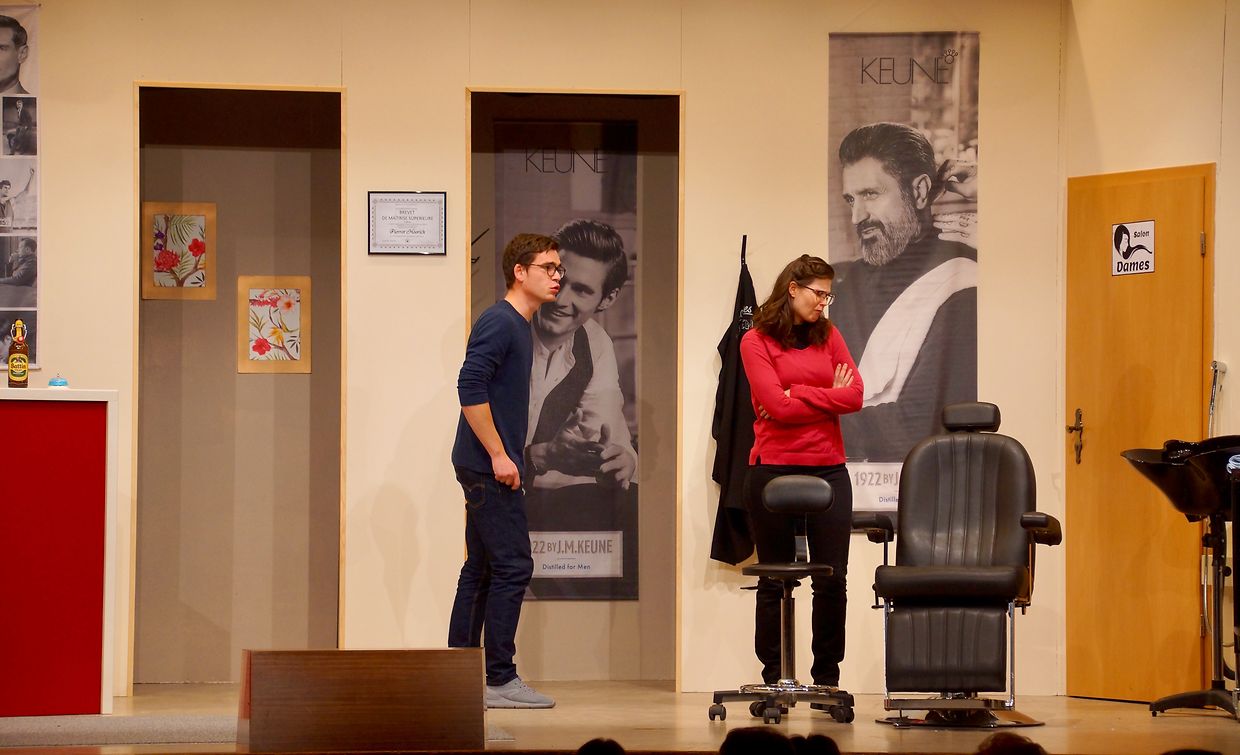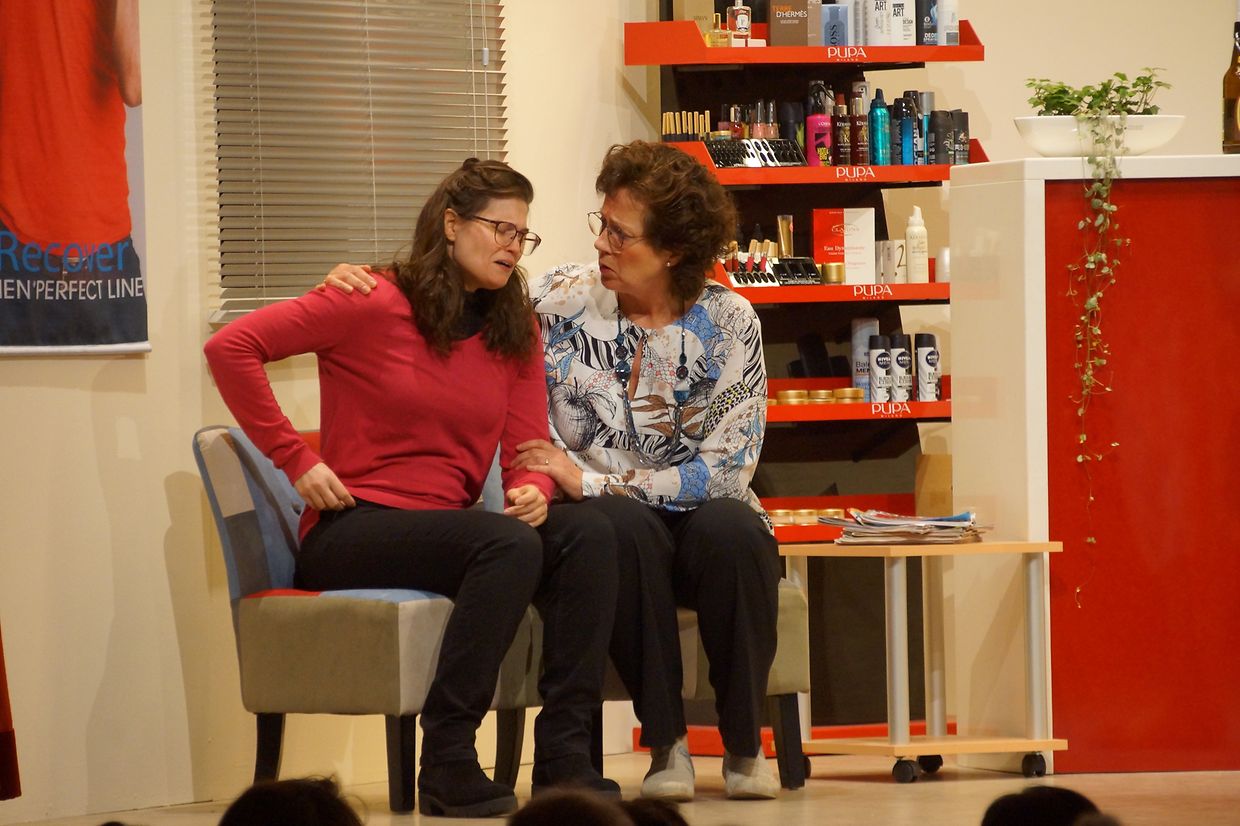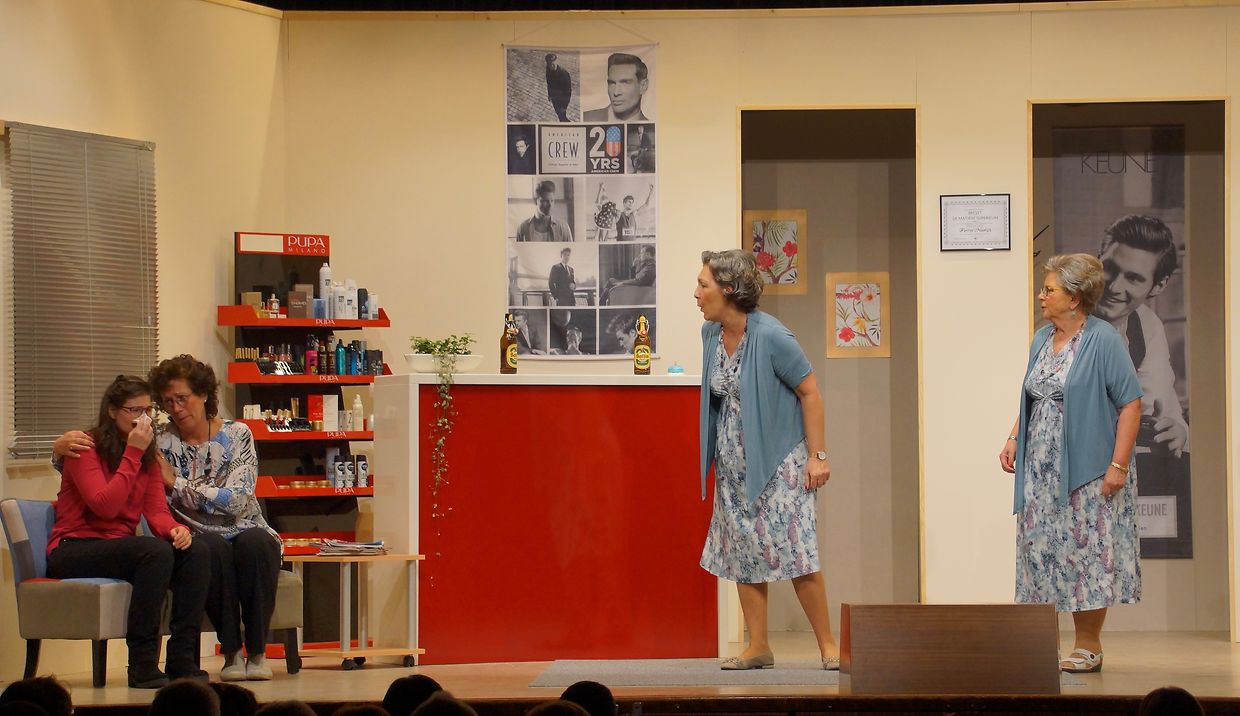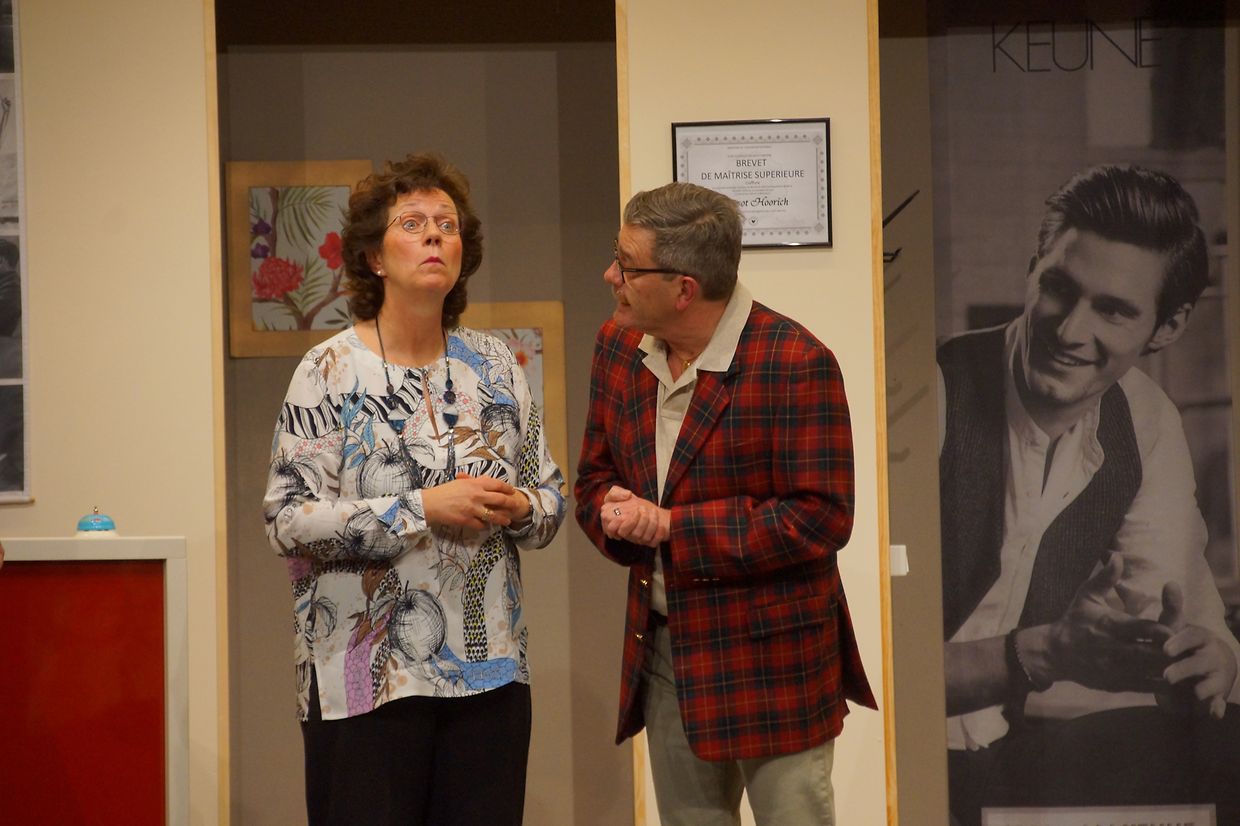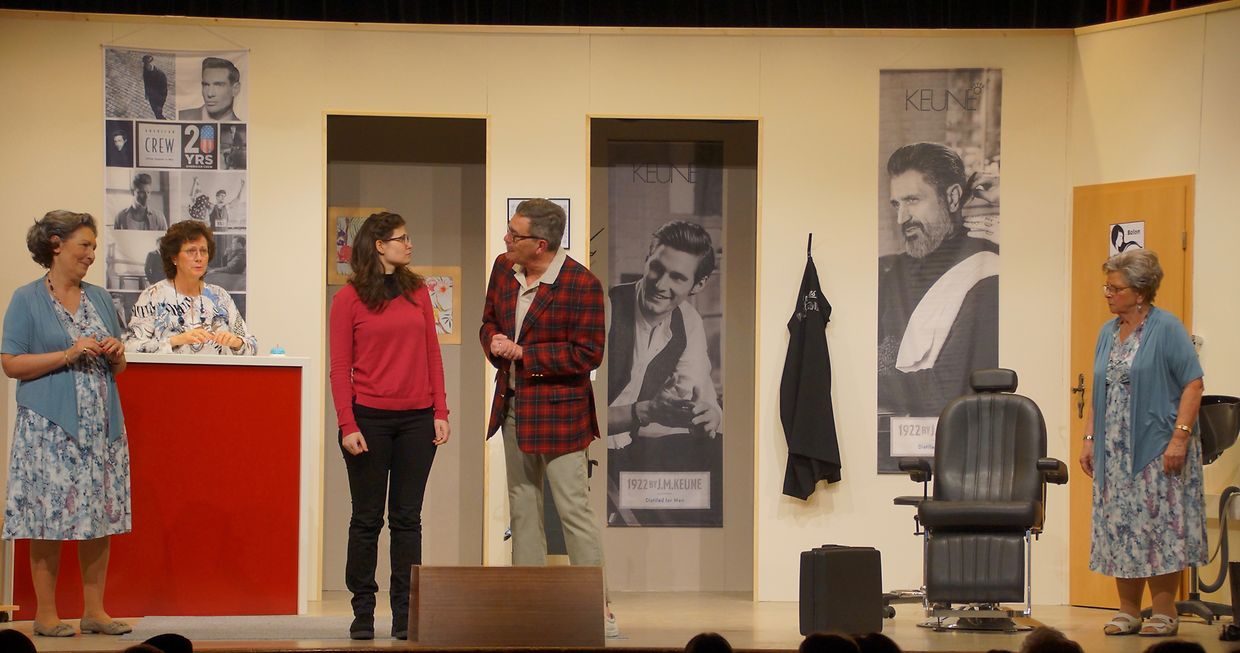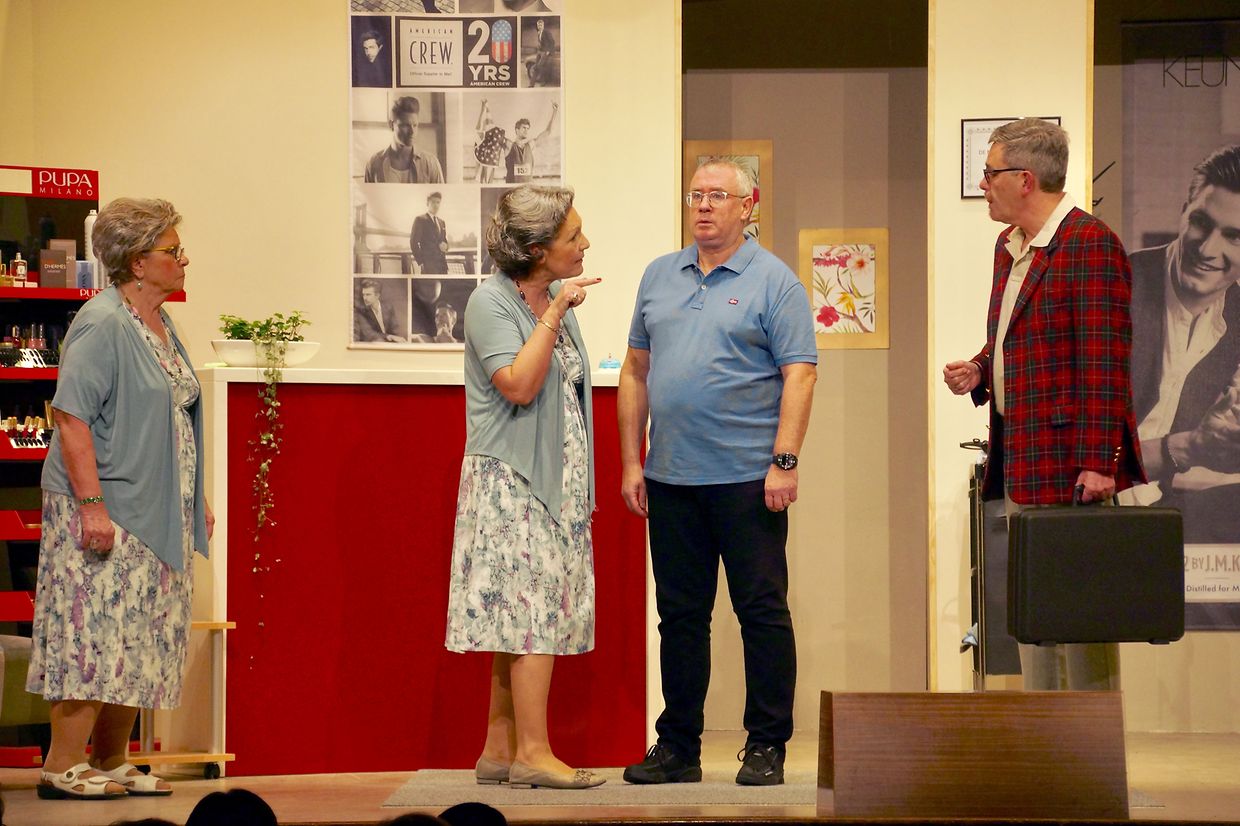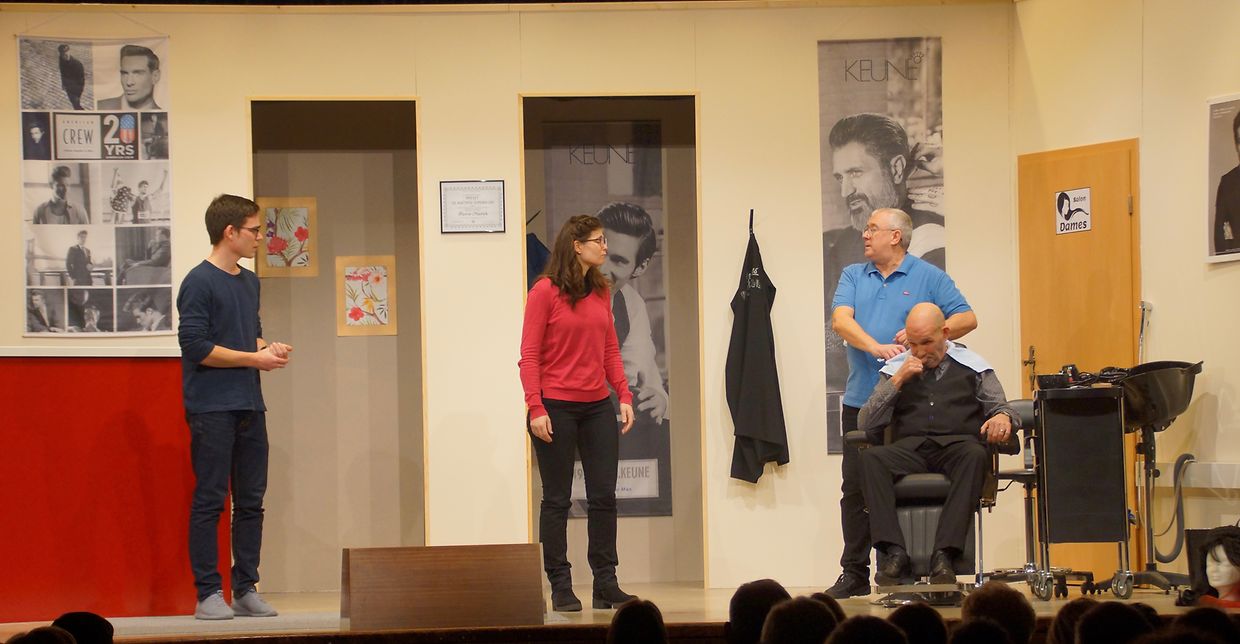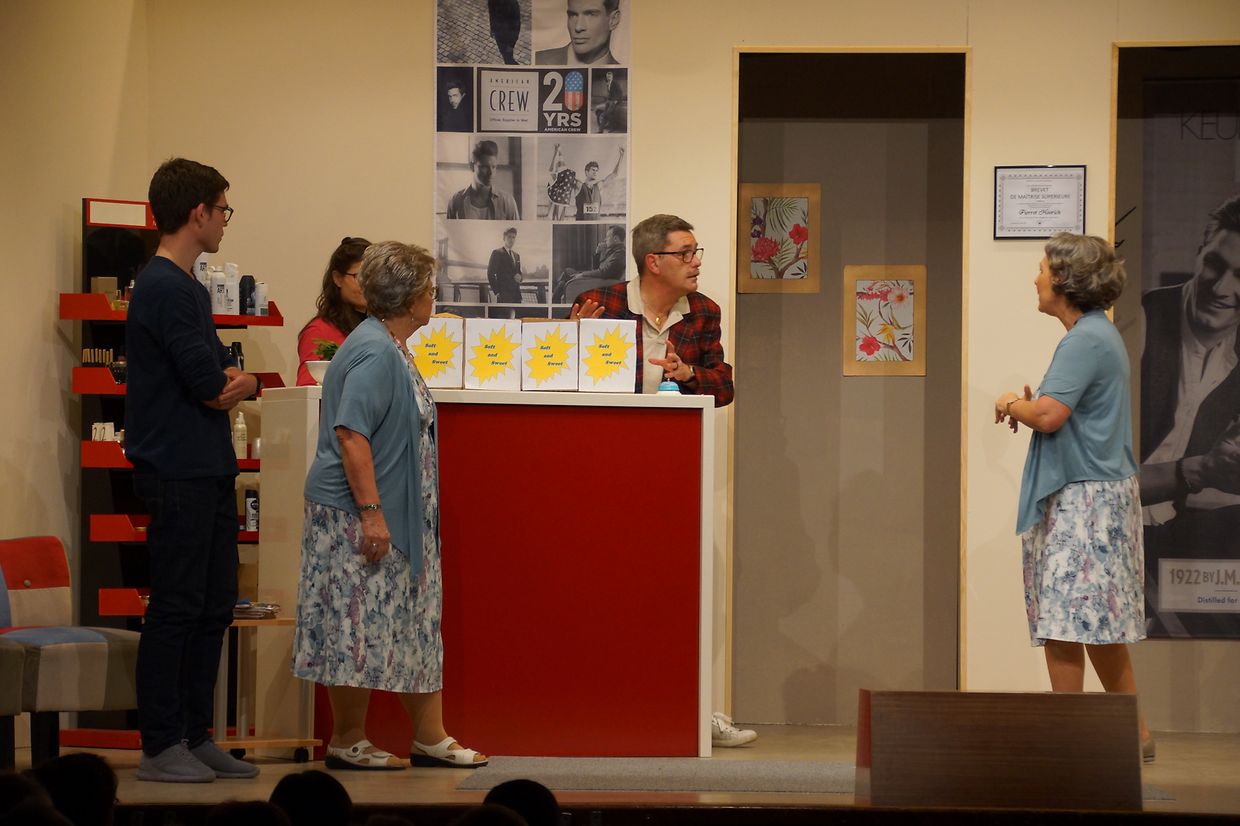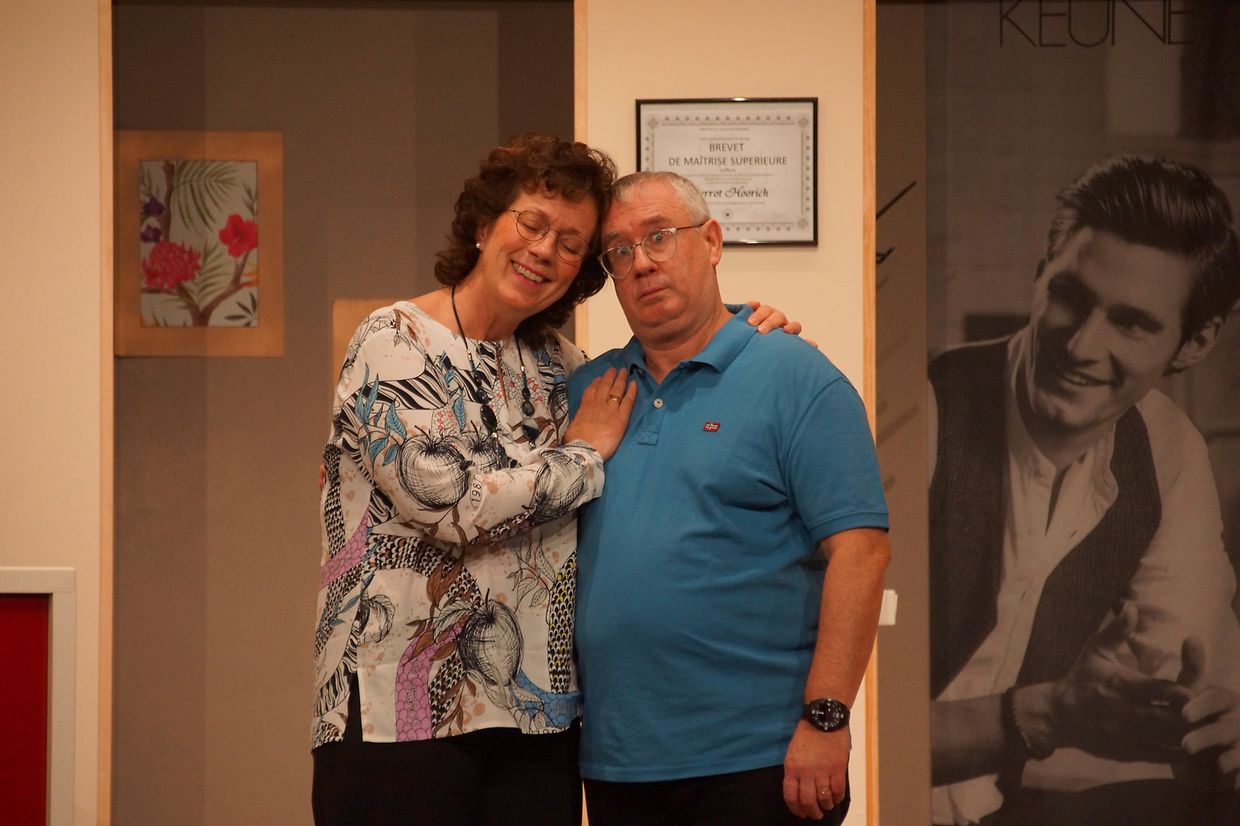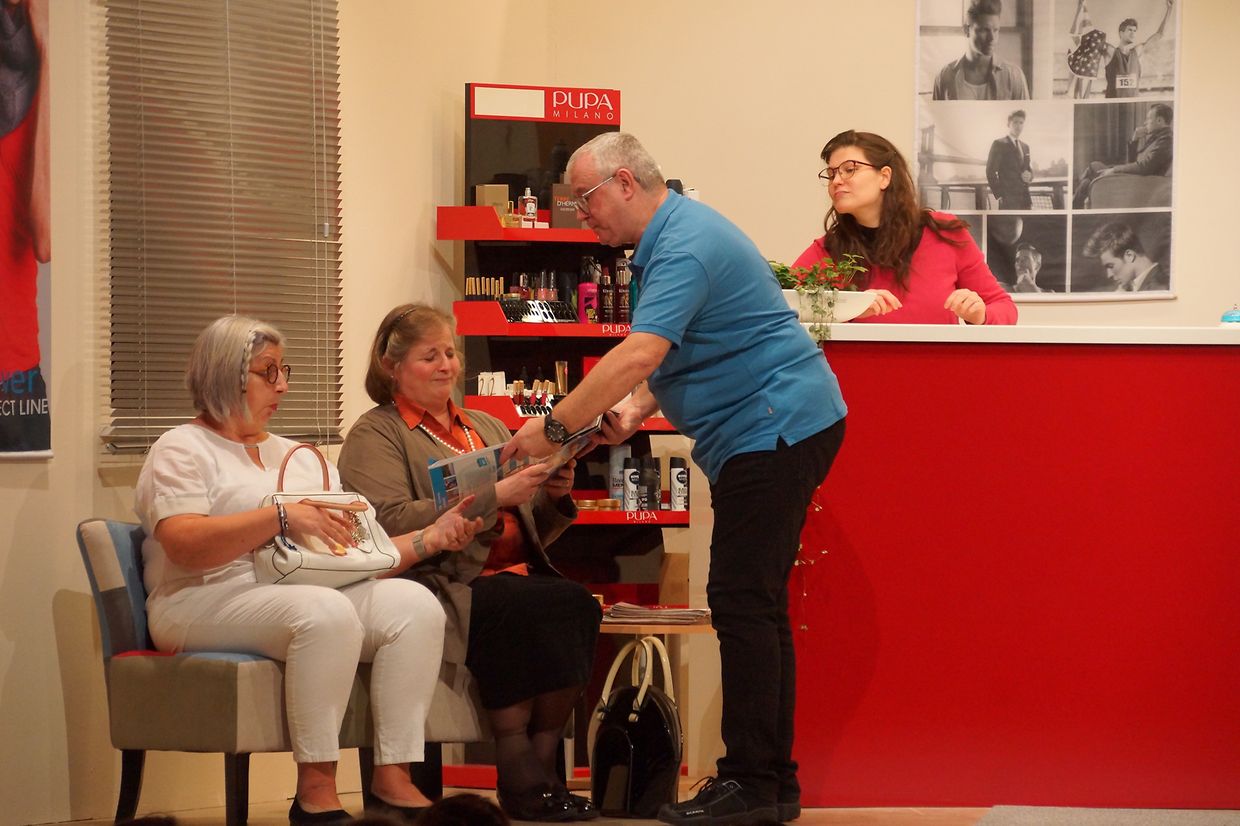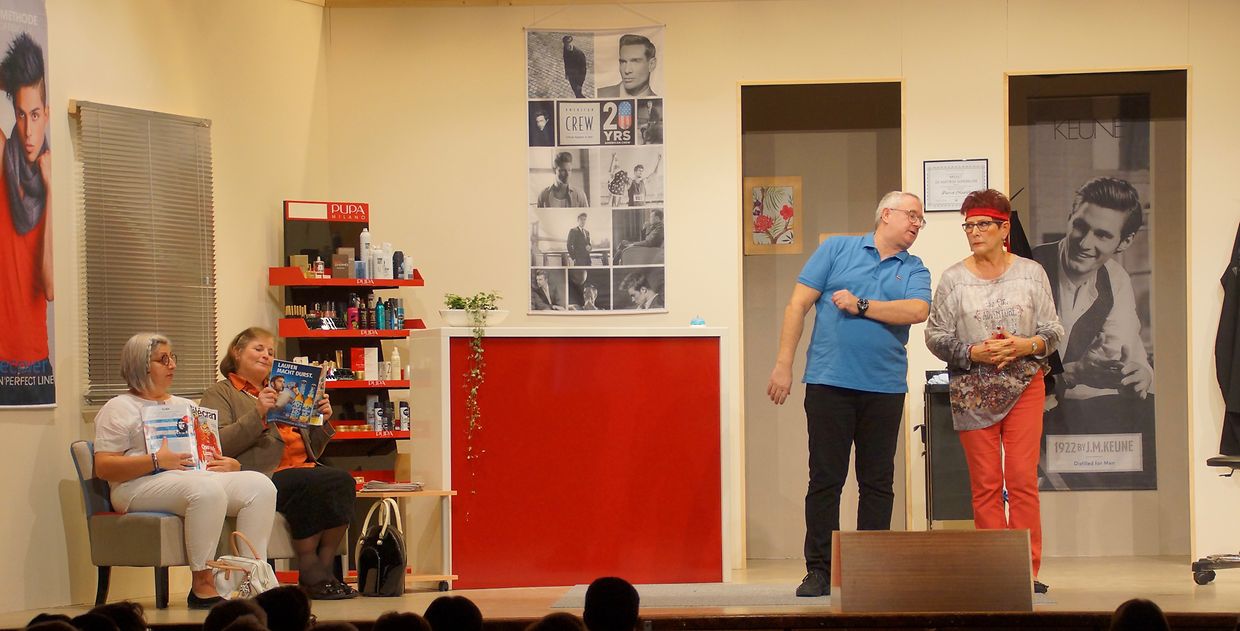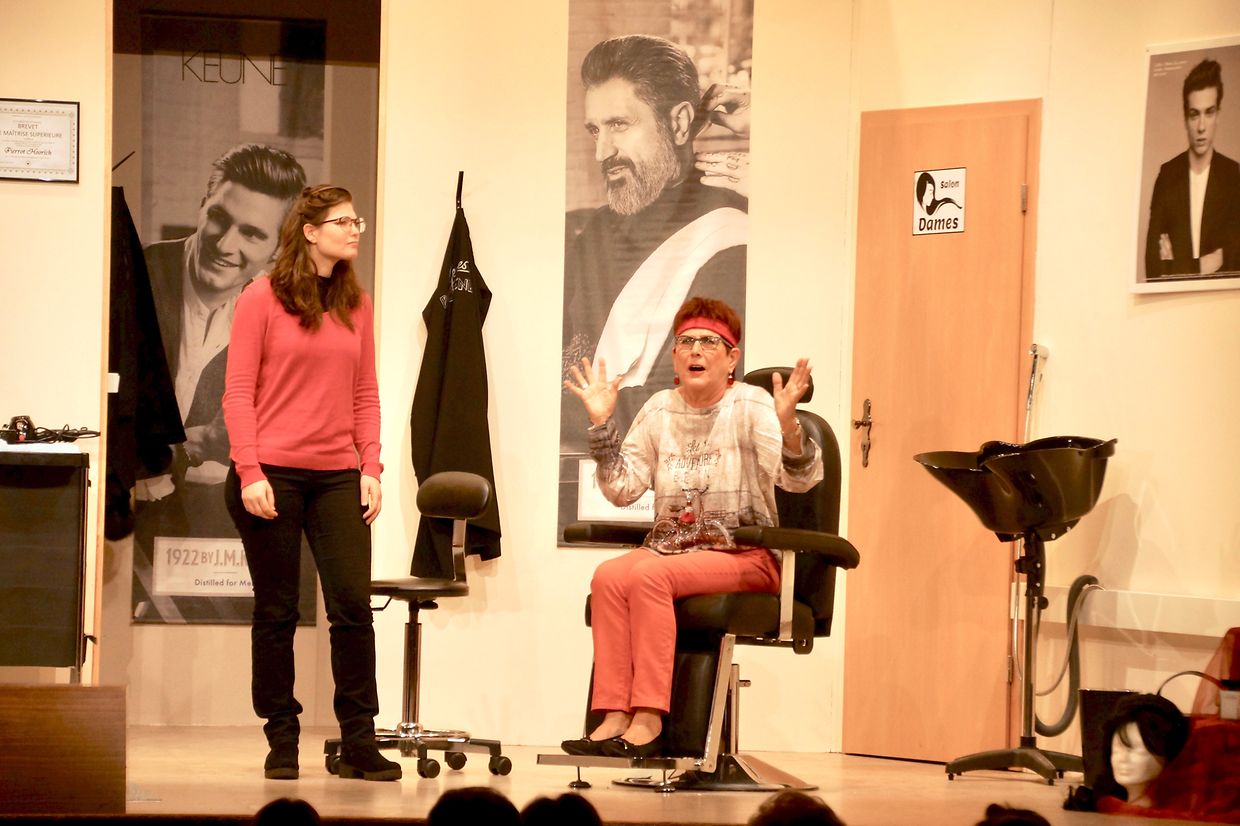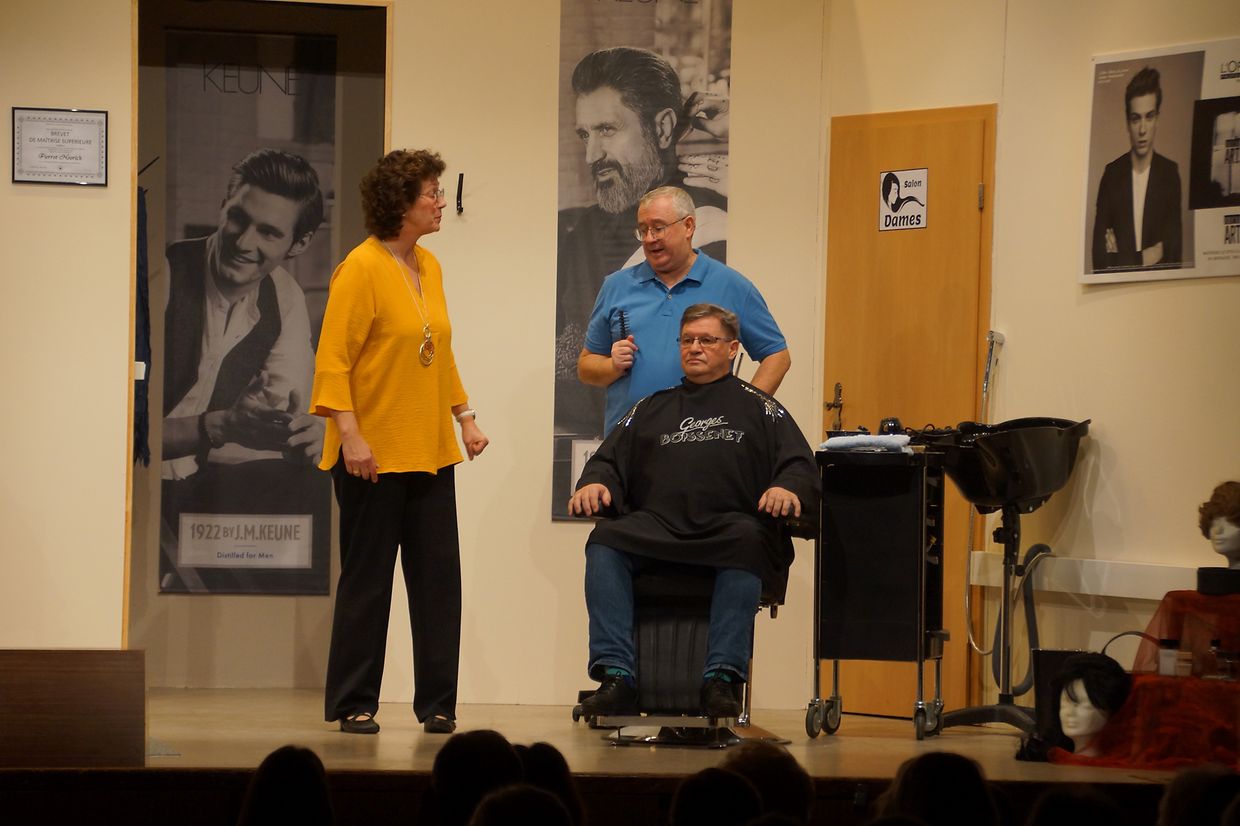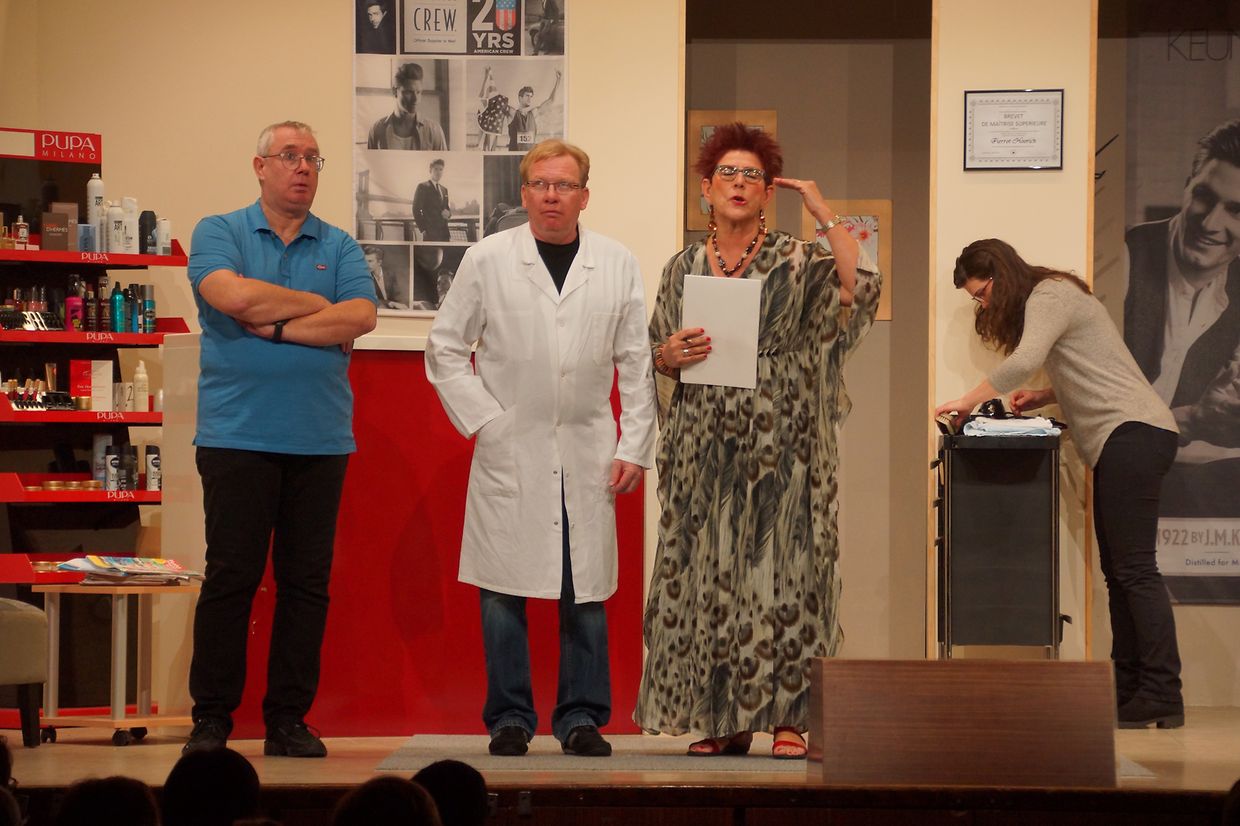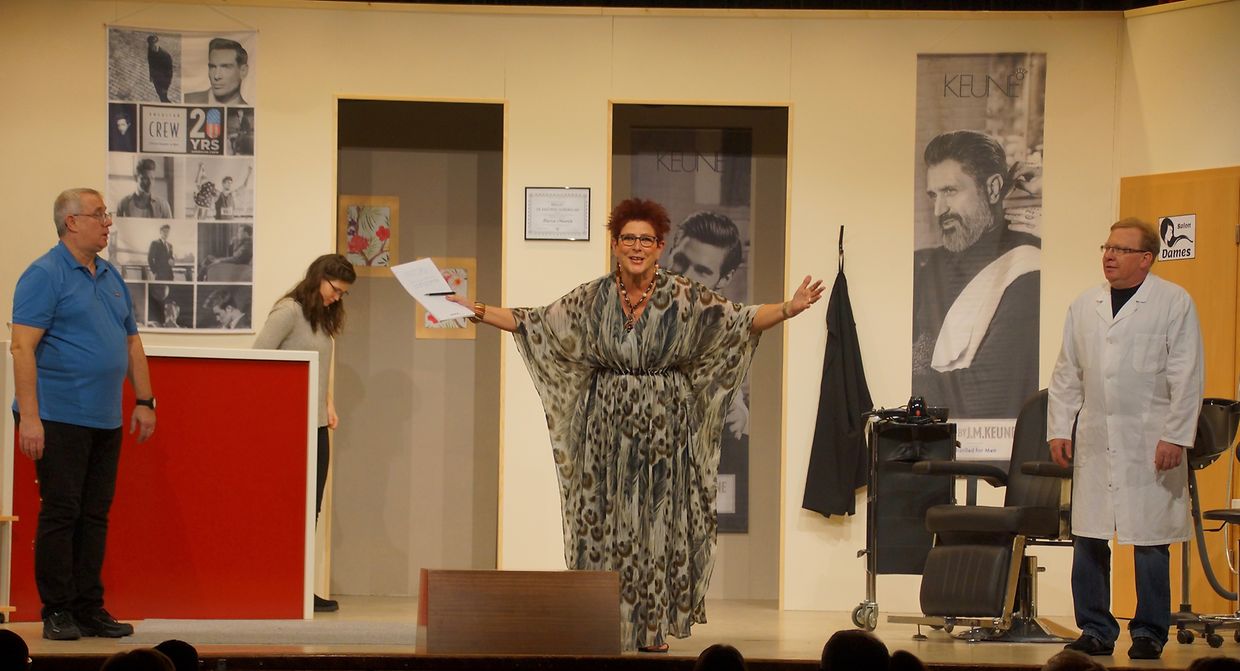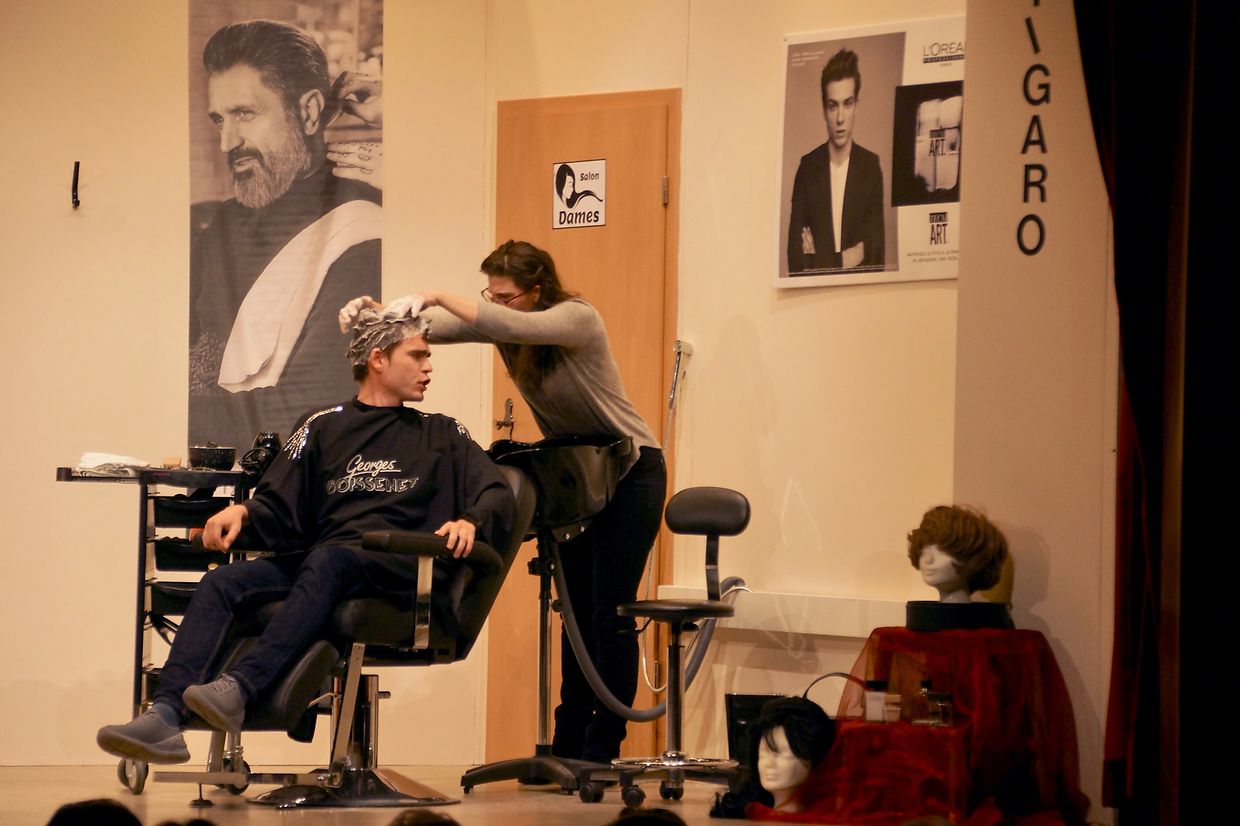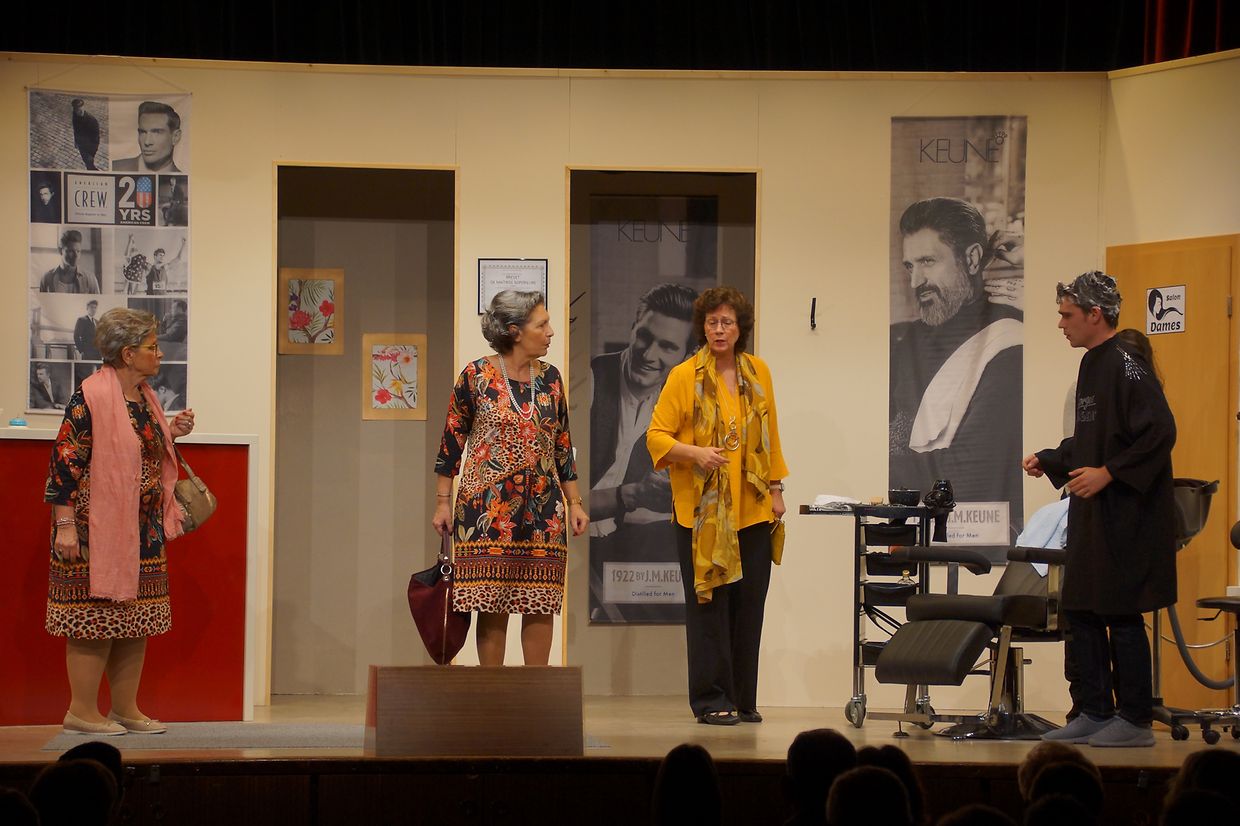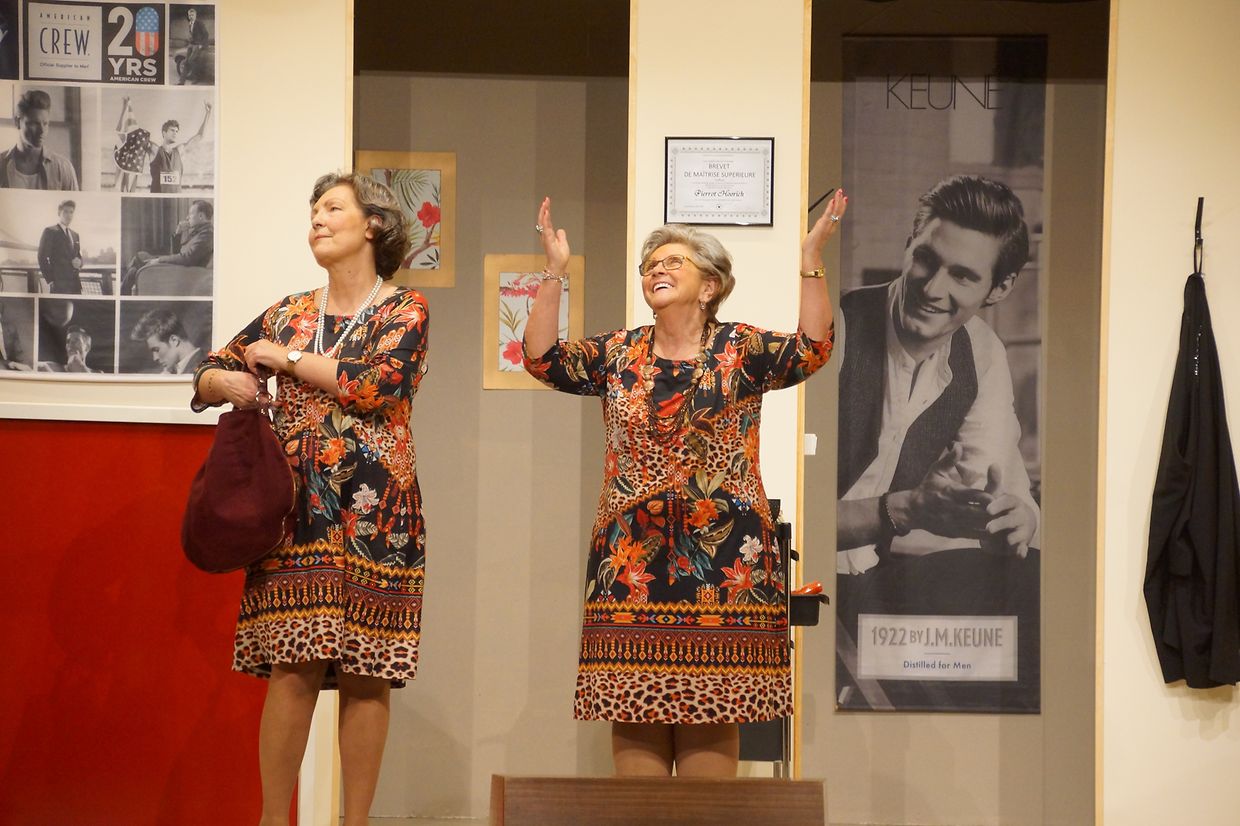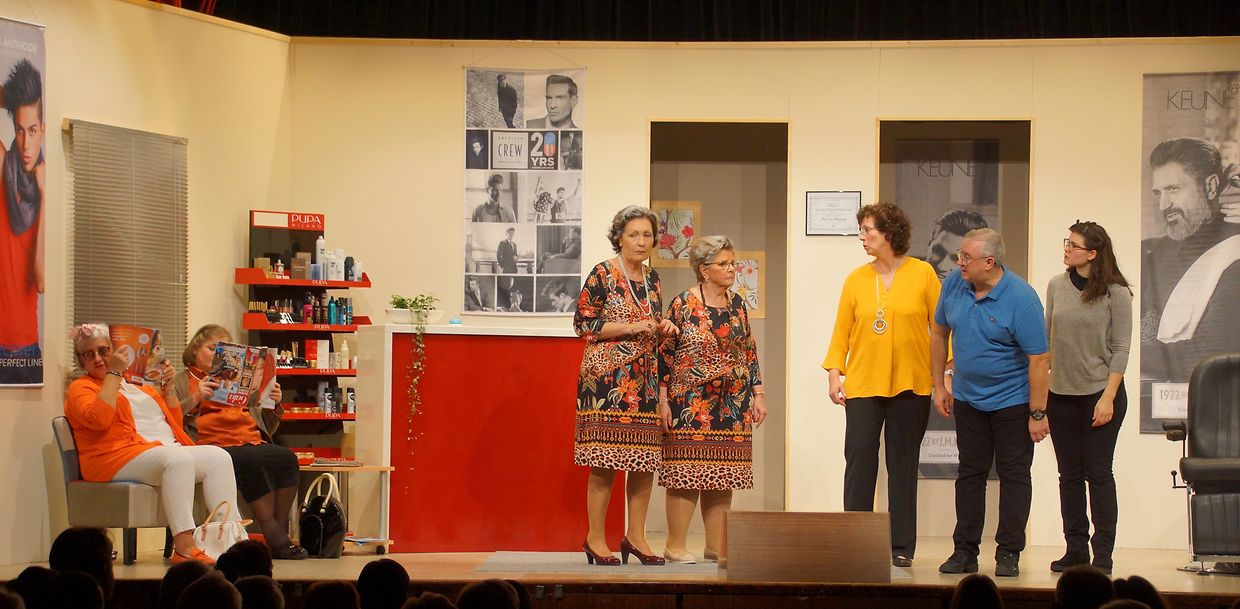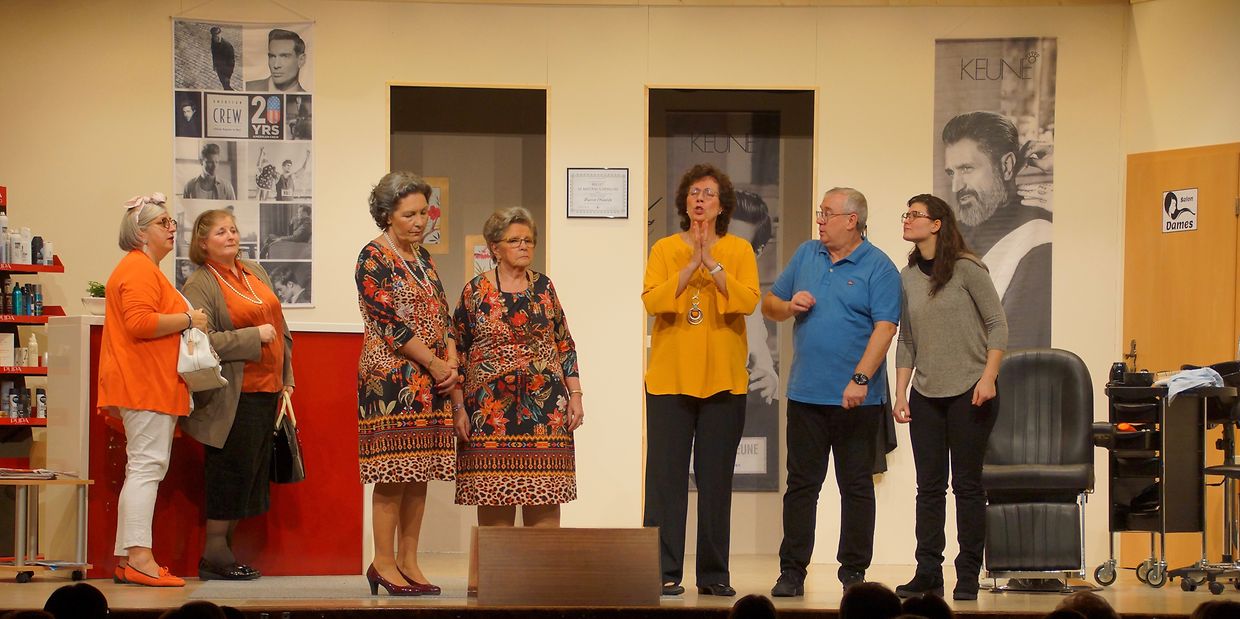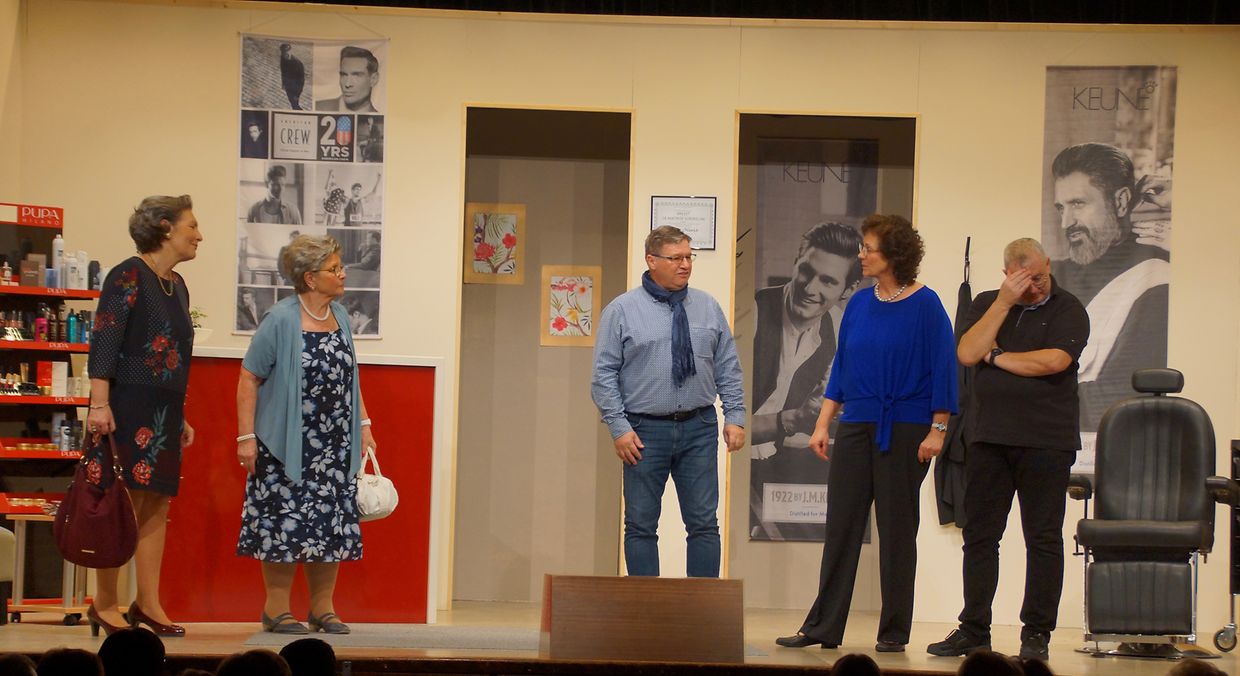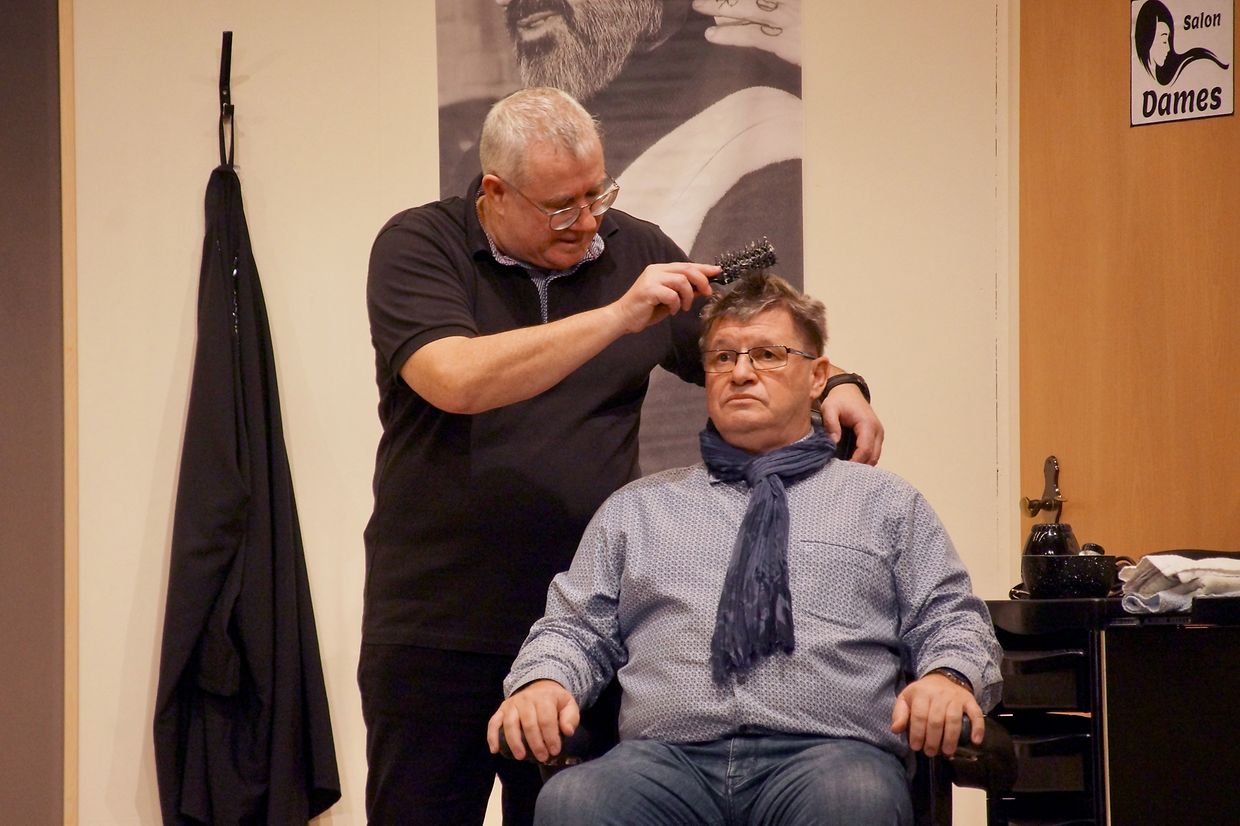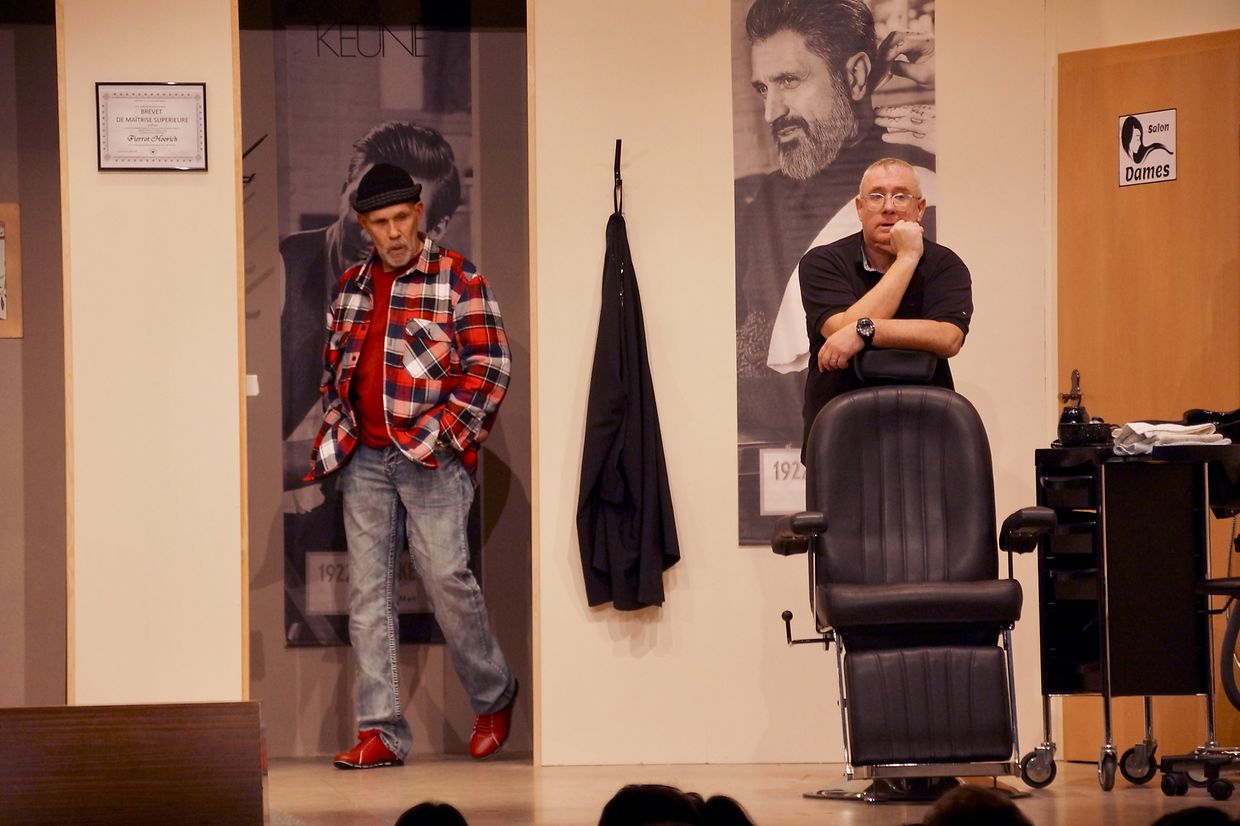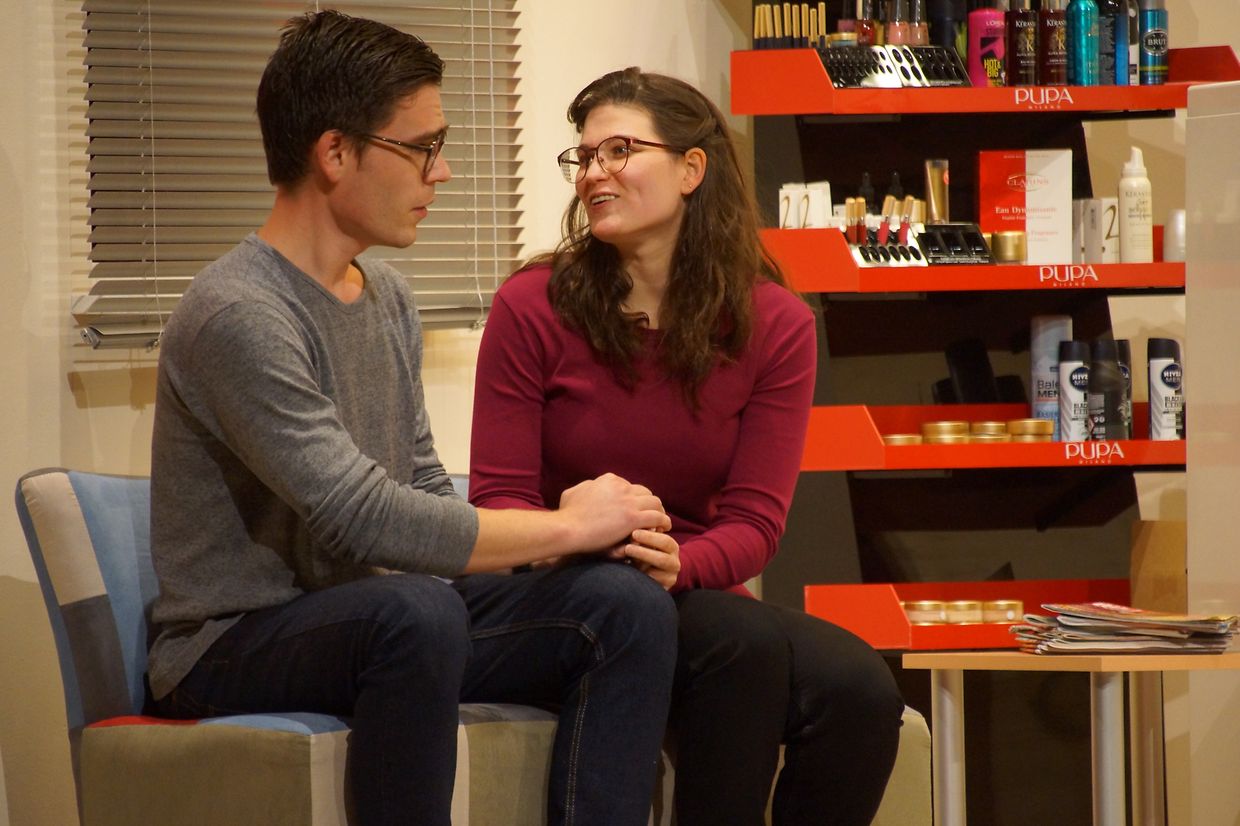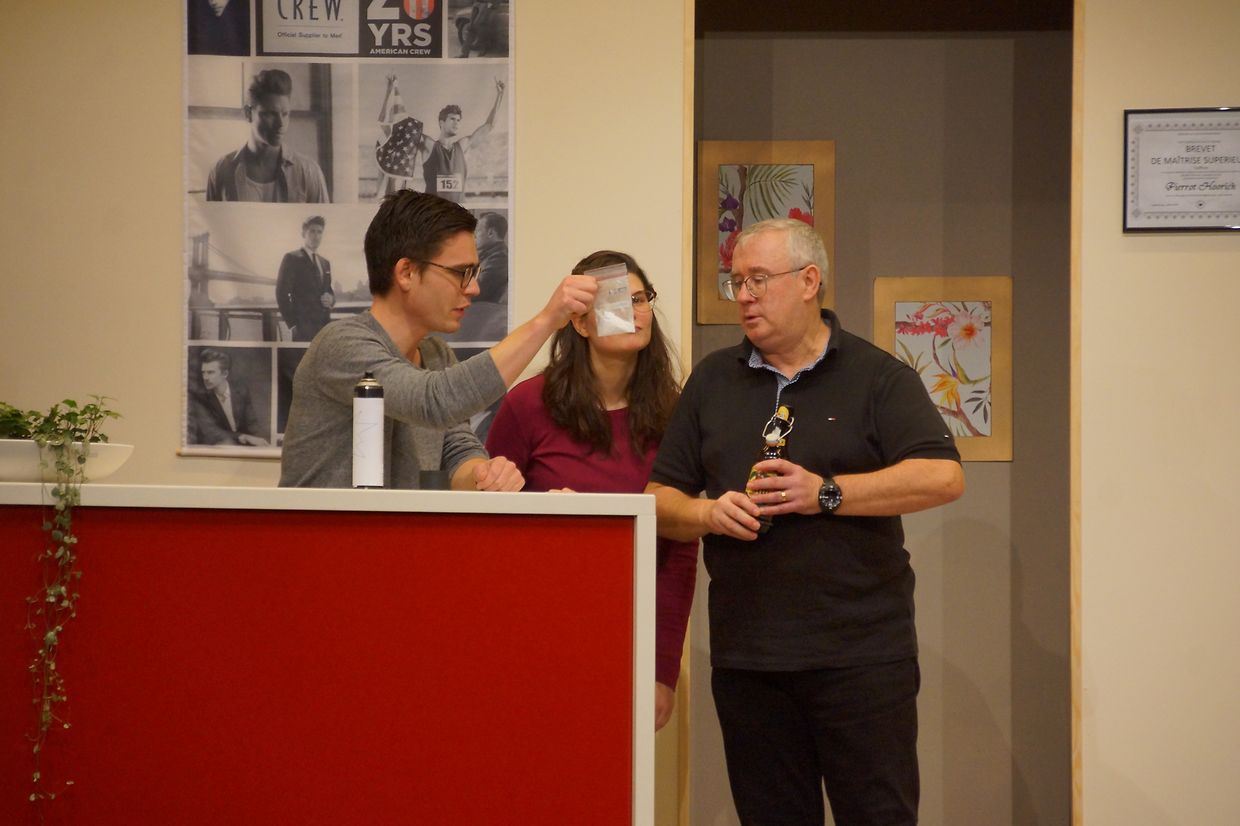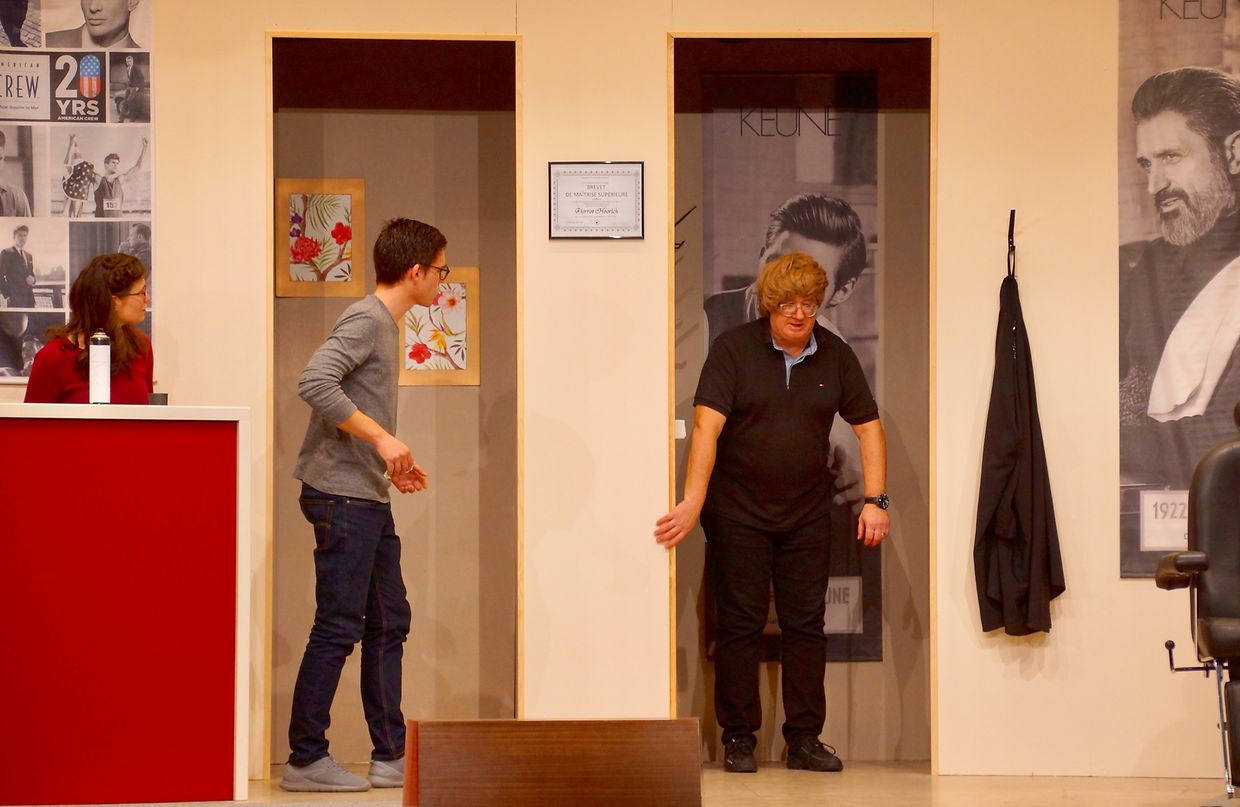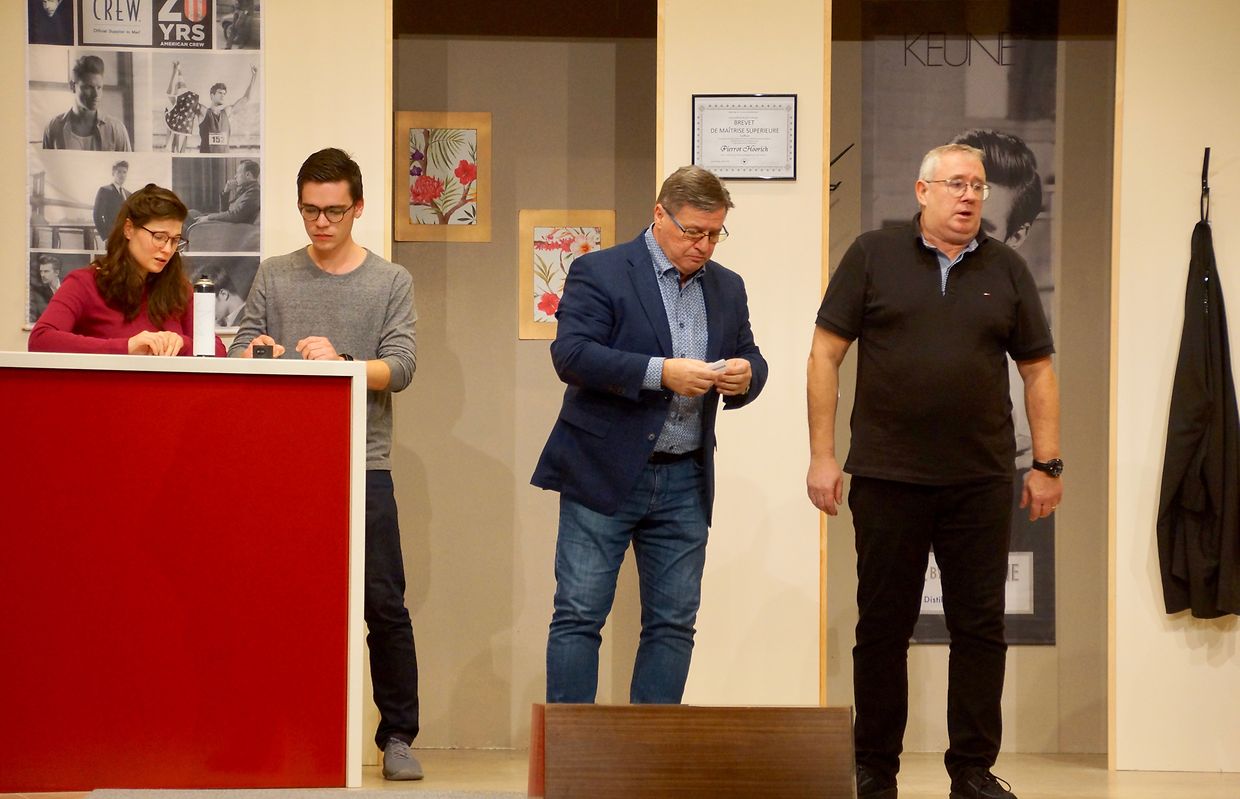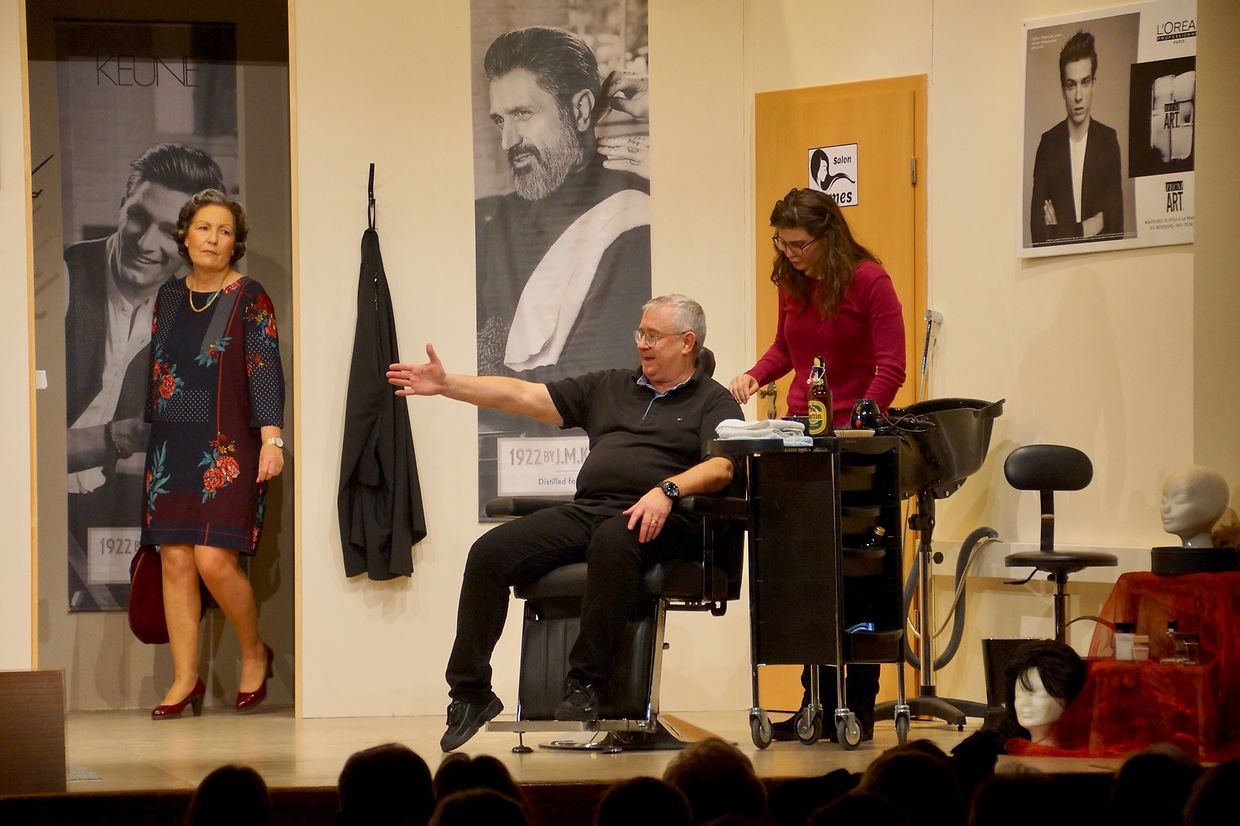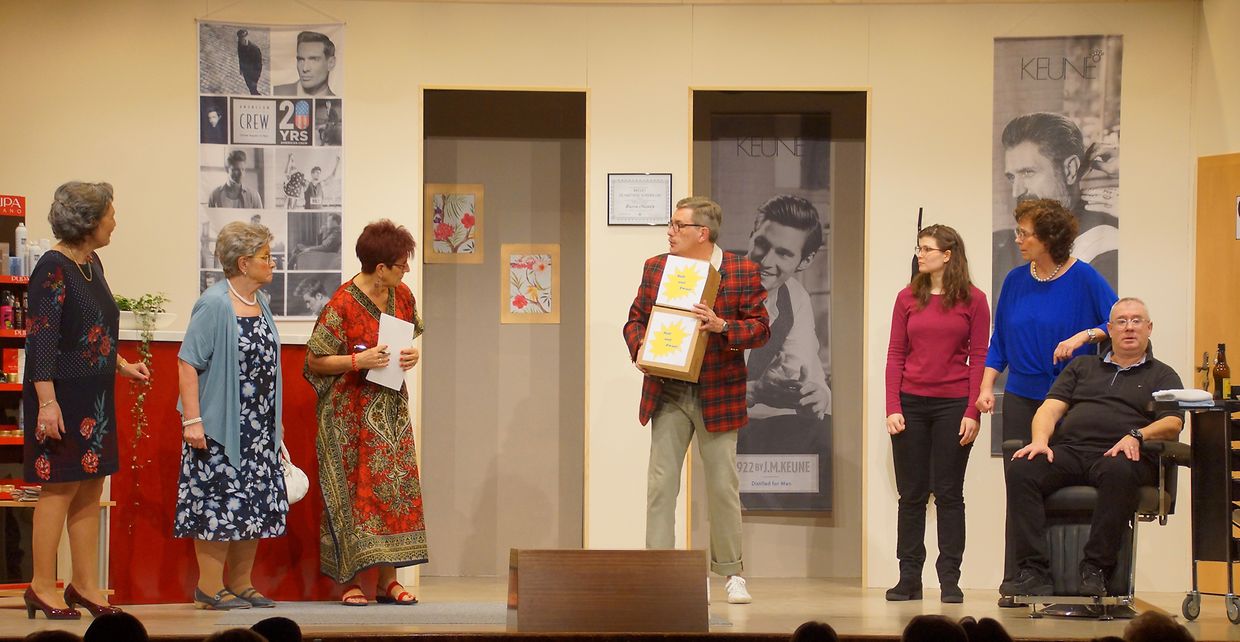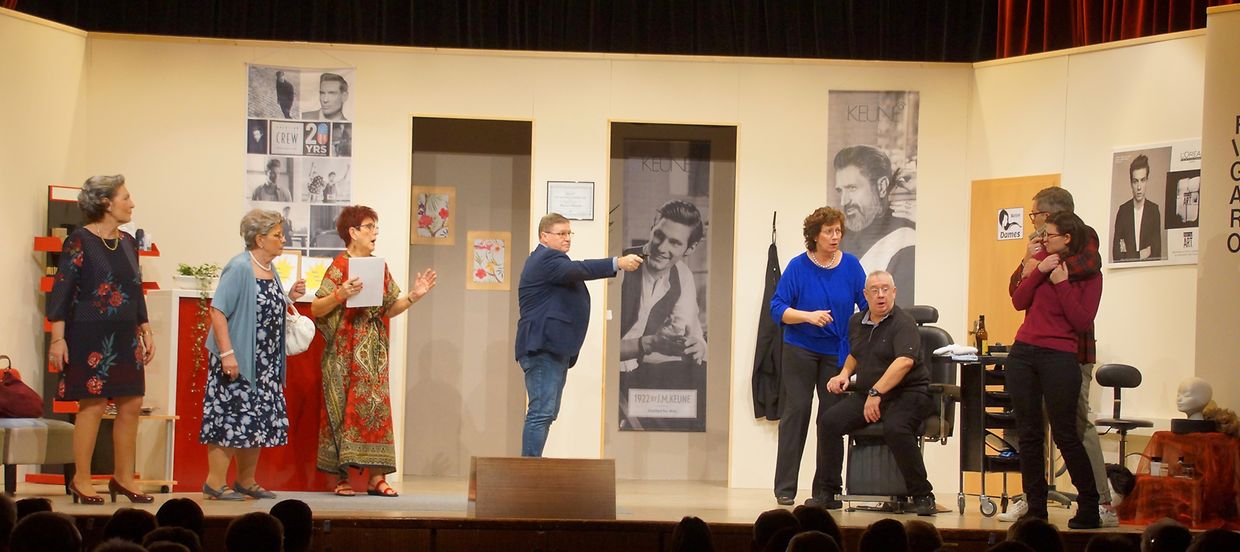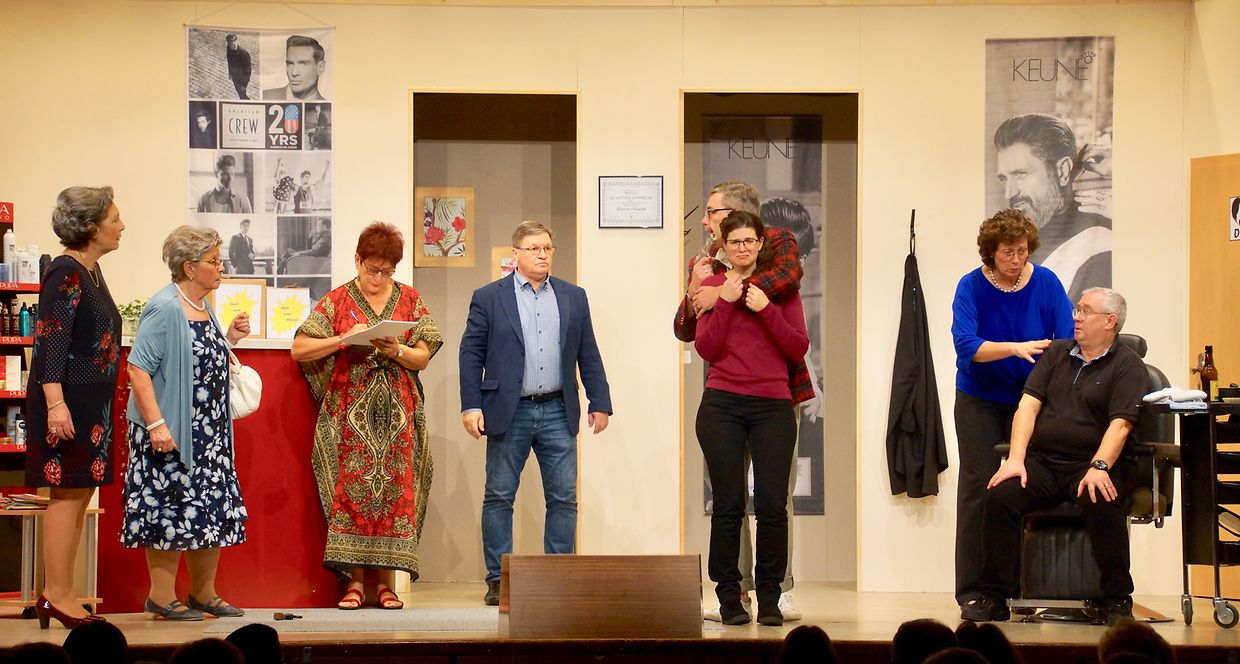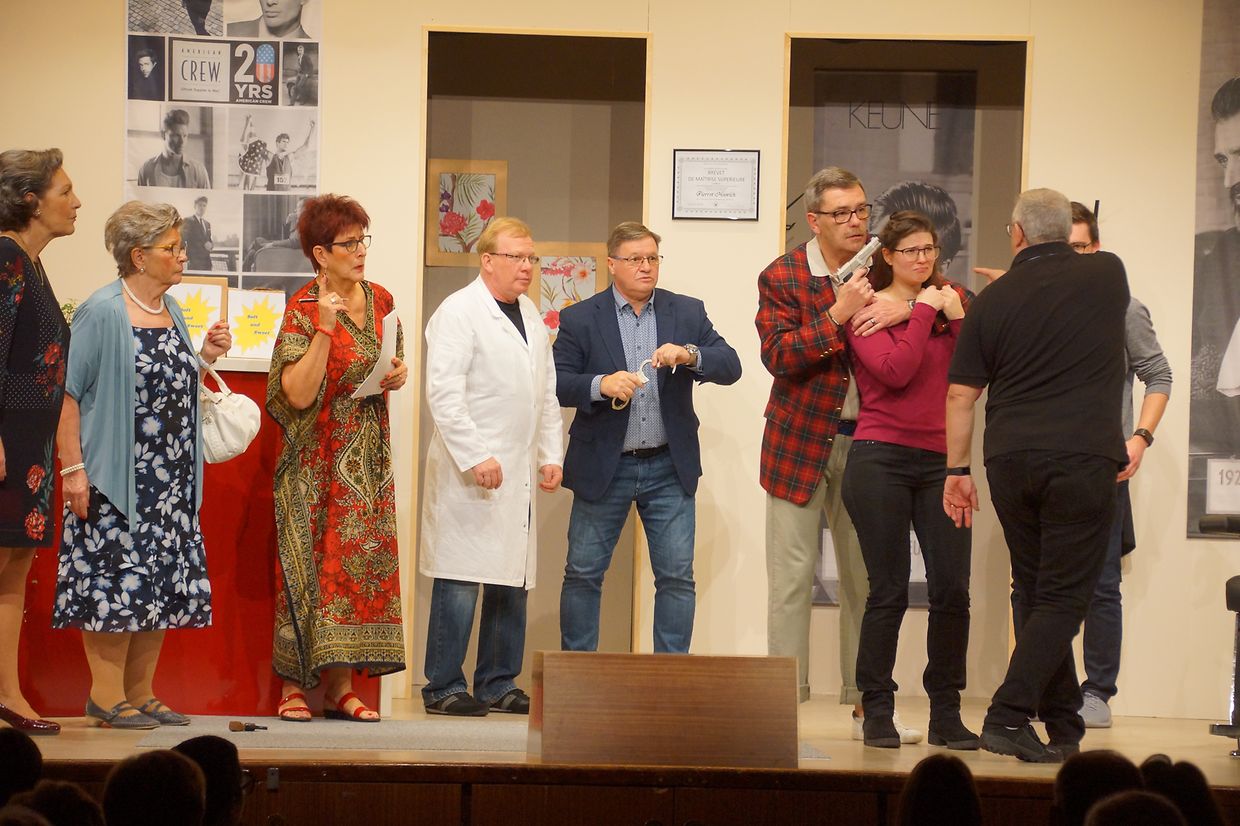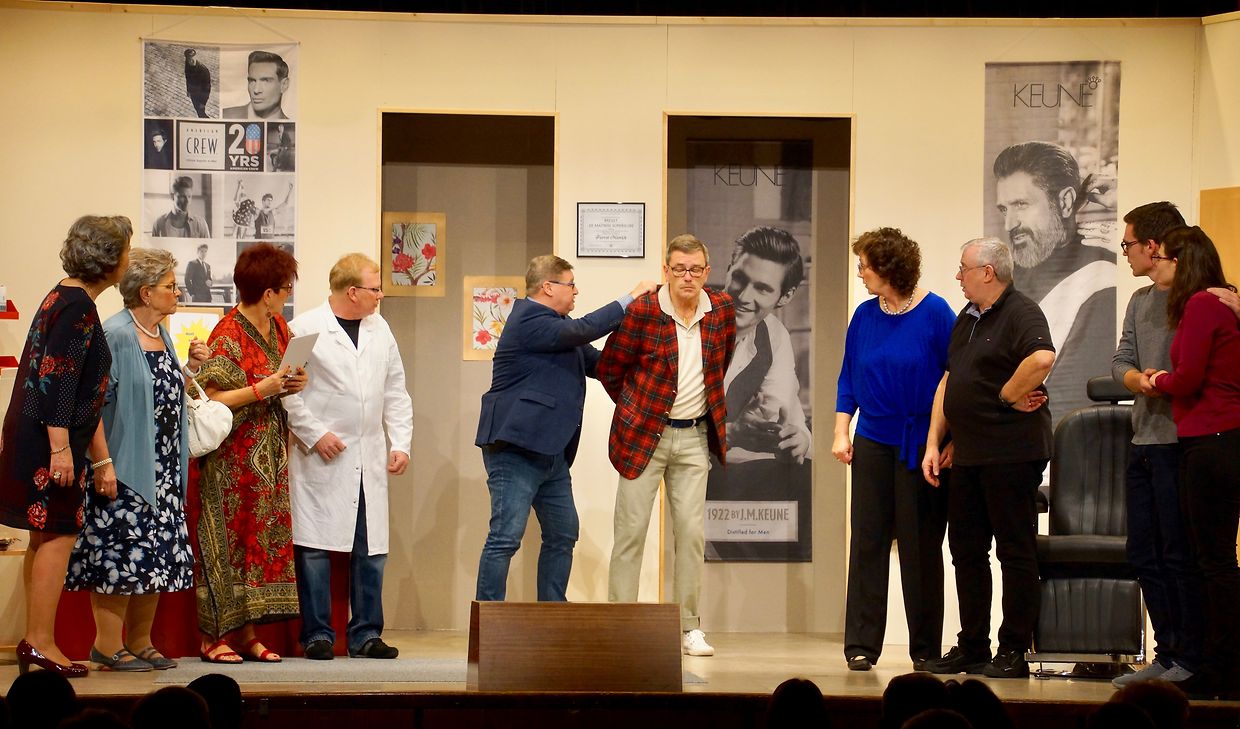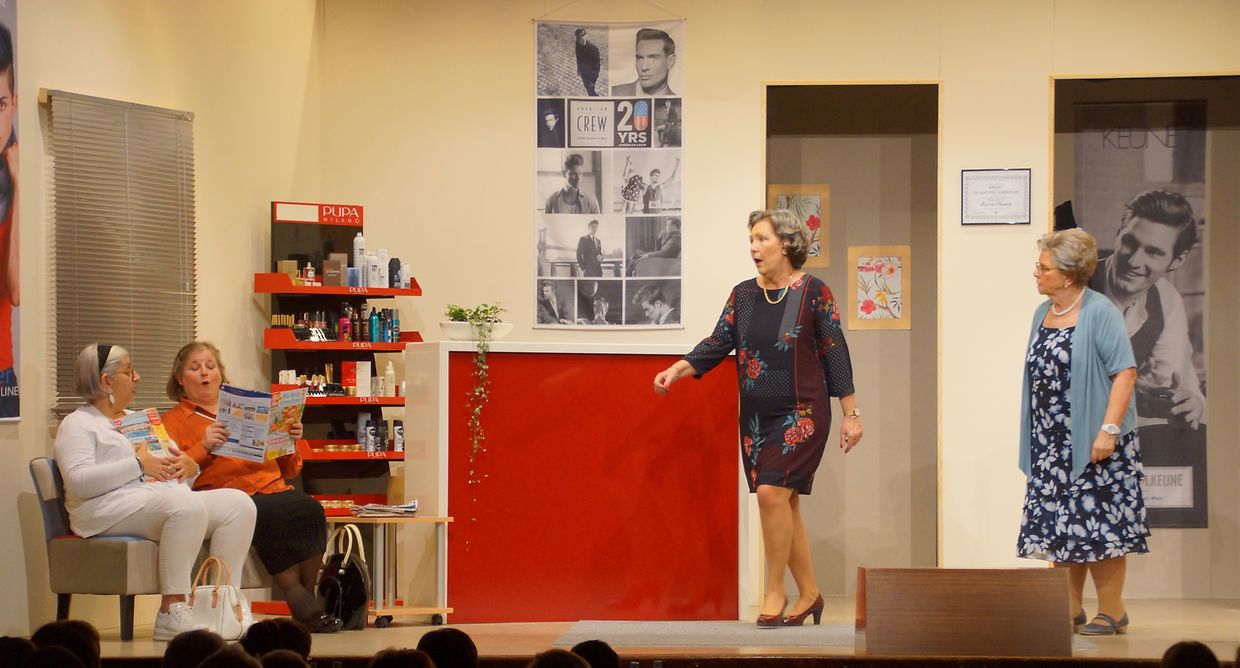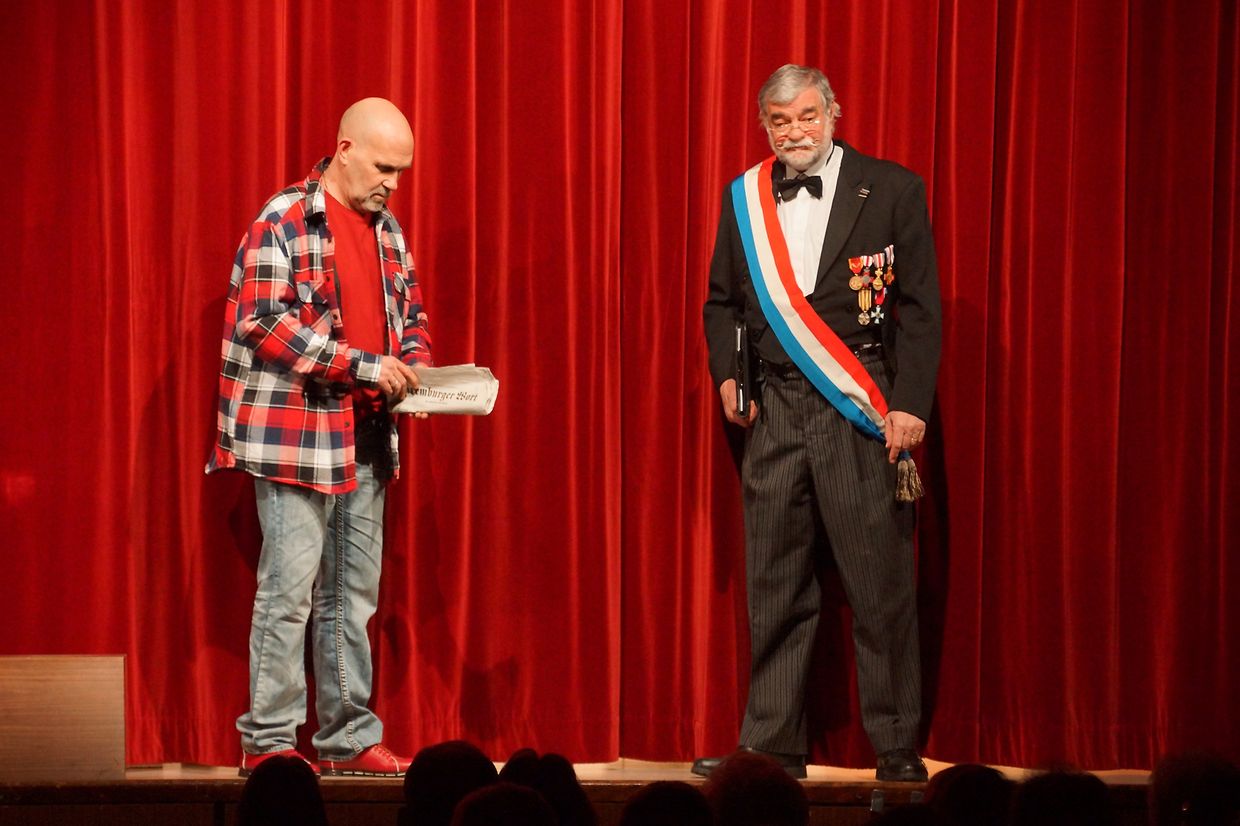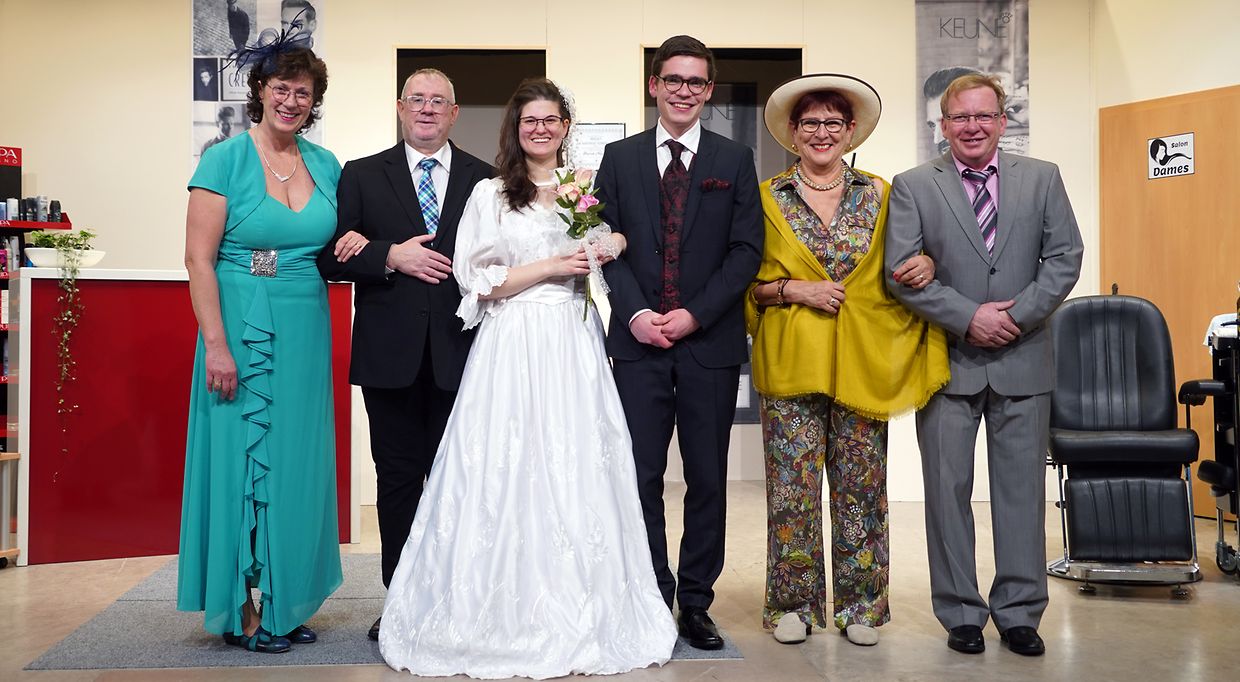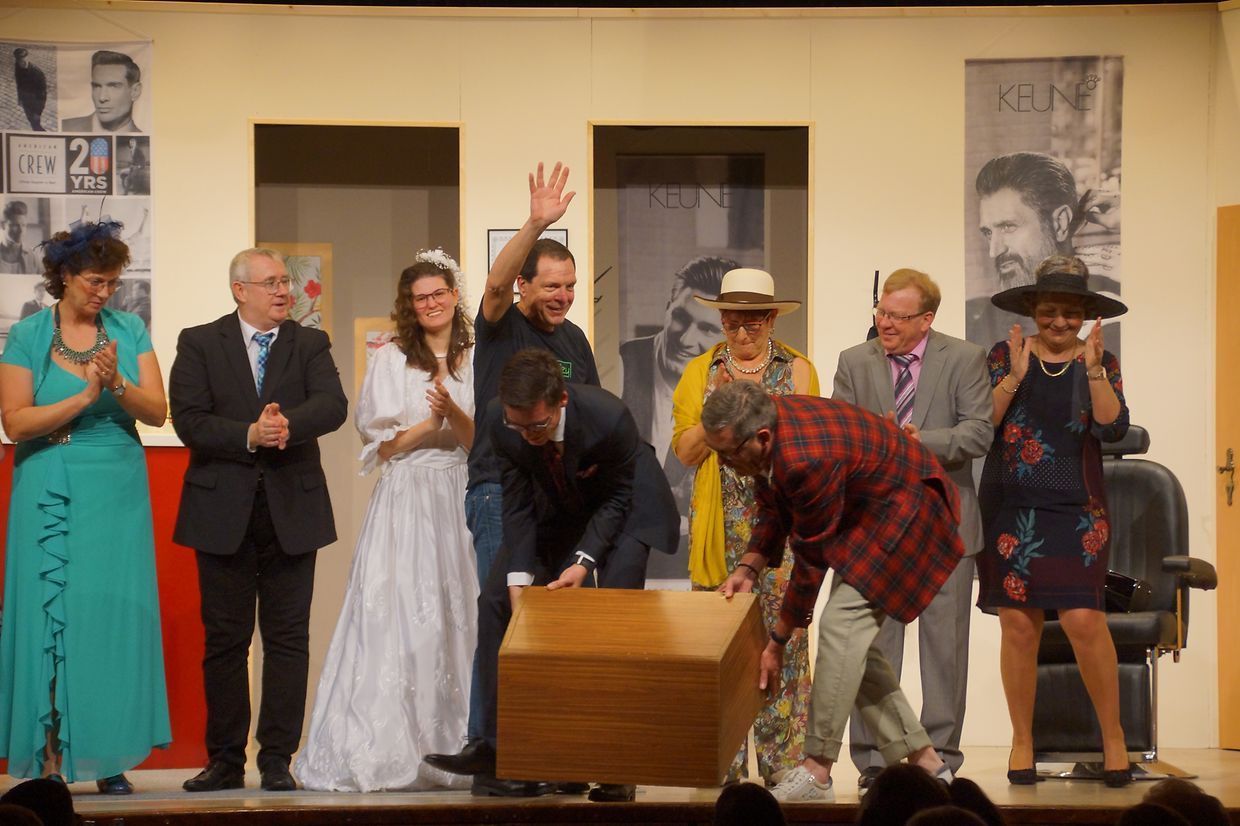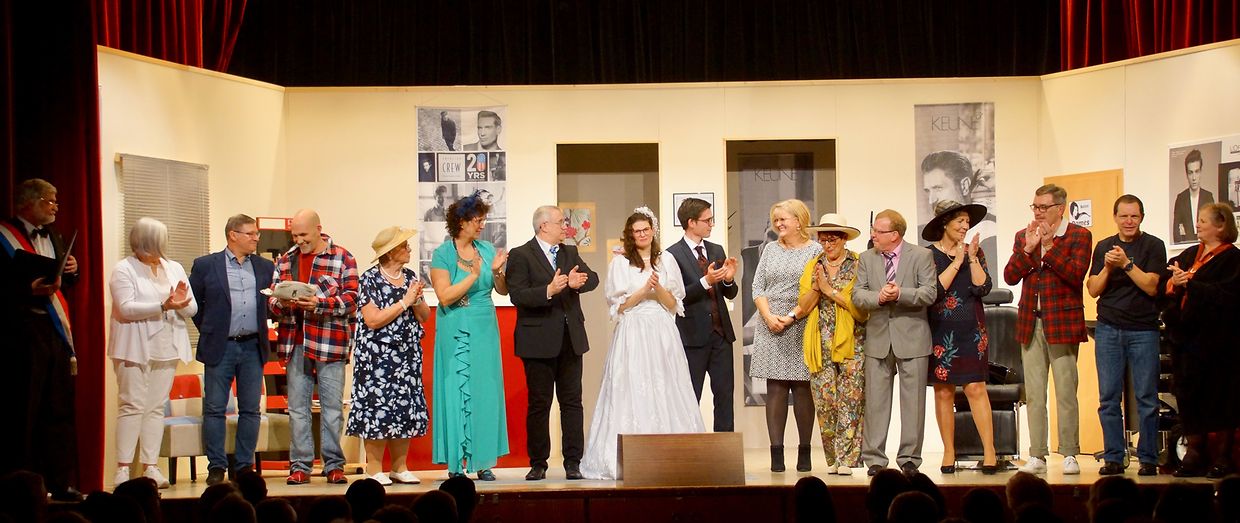 D'Neiduerfer Brandstëfter mat groussem Succès
Och wann den traditionellen Theaterweekend aus organisatoreschen Grënn huet missten 14 Deeg no hannen verréckelt ginn, konnten "D'Neiduerfer Brandstëfter", d'Theaterequip vun der FOFA, e groussen Succès feieren. "Hochzäit beim Figaro" e Koméidistéck vum Jos Conrath, huet de Claude Hornick fir D'Neiduerfer Brandstëfter adaptéiert, wat och sichtlech gelongen ass. Et huet een Freed gespuert vun den Akteuren fir hier Roll mat Witz an Engagement ze interpretéieren a waren houfreg dass vill Leit de Wee an de Centre Culturel fonnt haten. Alles spillt sech of am Figaro sengem Coiffersalon, mat Tiranei, Intrigen an der Famill, déi fir Dramatik suergen. Mat engem Krimi, well de Figaro an dubiéis Geschäfter verwéckelt gëtt. Awer och mat Romantik duerch Zwëschespiller mat Lyrik, Poesie an engem Happy-end, der "Hochzäit beim Figaro". Et war e gelongenen Theaterweekend a muench een huet nach um Heemwee heemlech fir sech gelaacht.
INFO op fofa.lu