Nojemer Musik begeisterte mit einer musikalischen Zeitreise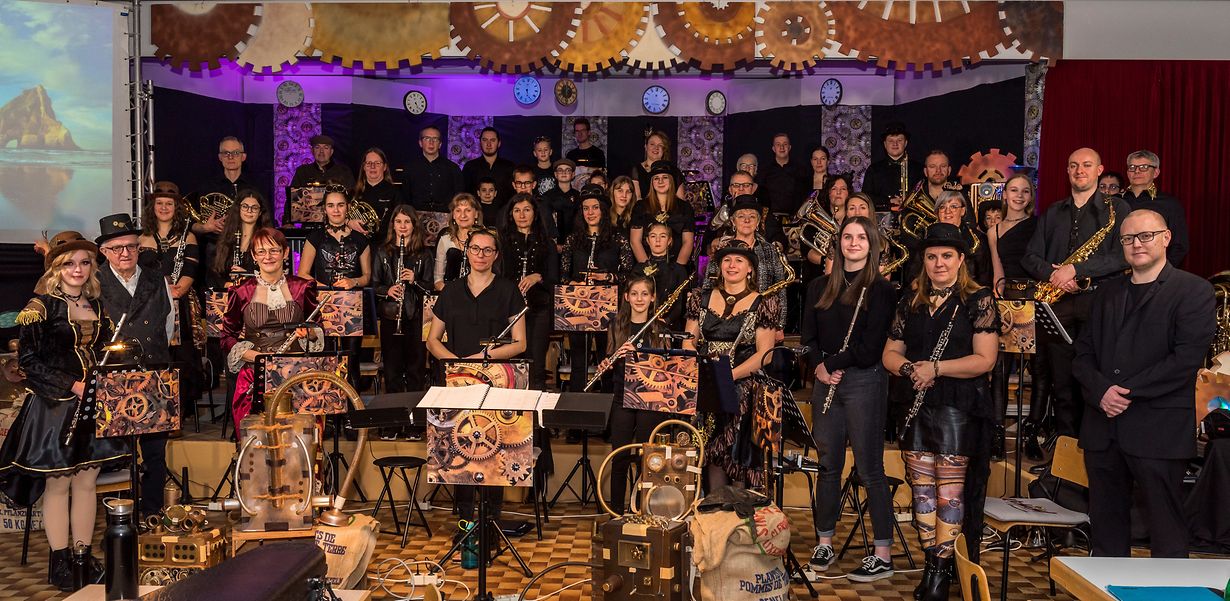 Vor wenigen Tagen hatte die Nojemer Musik zum Winterkonzert unter dem Motto "Eng musikalesch Zäitrees" eingeladen. In dem, passend zum Thema geschmückten Festsaal in Nagem, wurden die Musikliebhaber keinesfalls enttäuscht und ihnen wurde ein abwechslungsreiches Programm geboten. Unter der Leitung von Fränz Breger wussten die Musikanten in allen Registern zu überzeugen. Den Auftakt des gelungenen Abends machte die Schülerband unter der Leitung von Nancy Schleich-Schneider mit den Musikstücken "Meet the flintstones" , "Sword Dance" und "Back to the Future". Danach übernahm das groβe Orchester und spielte im ersten Teil des Programms Werke wie "Rock the Future", "Star Trek into Darkness", "Gladiator" , sowie "The Lone Ar-ranger". Als letzte Nummer vor der Pause wurde "Sing, Sing, Sing" gespielt.
Nach einer kurzen Pause führte Tim Seil gekonnt und mit immer wieder witzigen Einlagen, weiter durch das Programm. Im zweiten Teil unserer Zeitreise erklangen "Hindenburg", "Universal Rock Classics" und "Led Zeppelin on Tour". Mit "80's Flashback" endete die musikalische Reise durch die Zeit.
Mit viel Applaus bedankte sich das Publikum, das noch mit zwei schwungvollen Zugaben belohnt wurde. Der Erlös vom Eintritt geht integral als Spende an die Ass. Wonschkutsch Lëtzebuerg.