Nojem entführt in den Wilden Westen!!!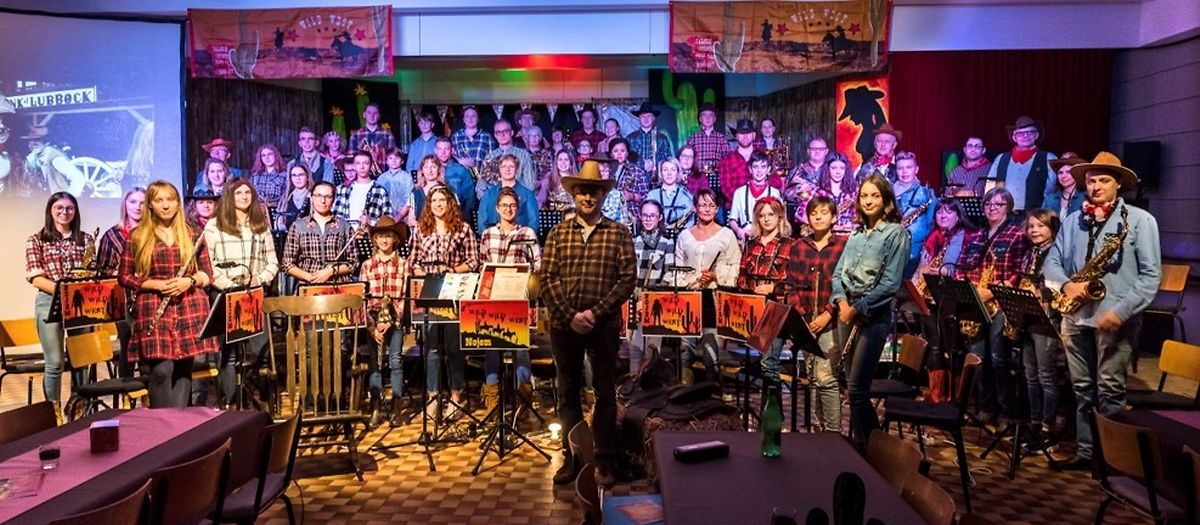 Picture Gallery
Please scroll down,
to see more pictures.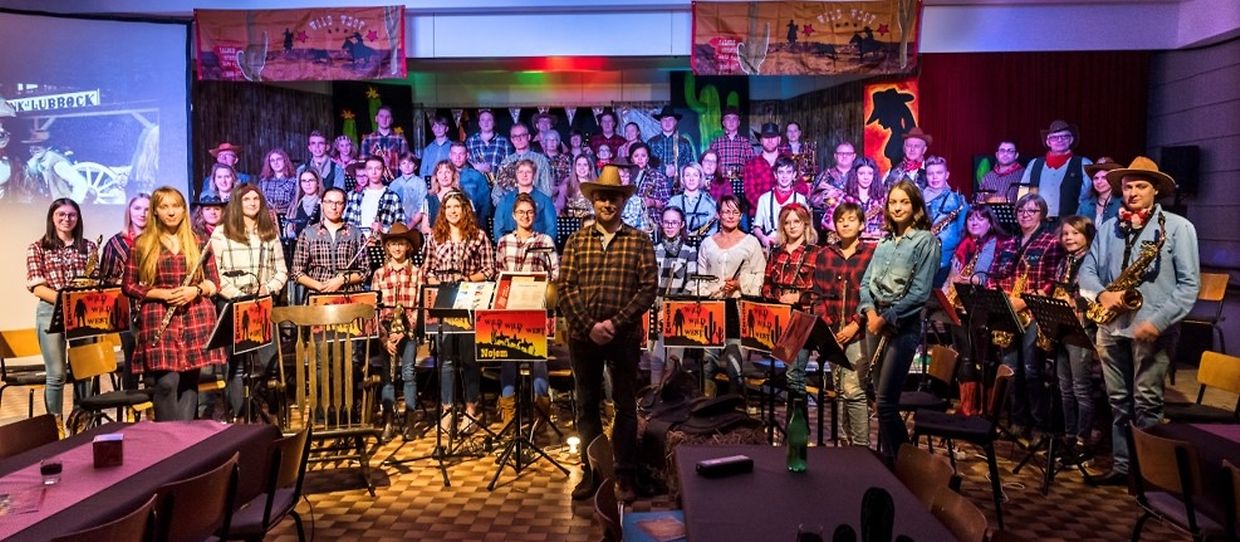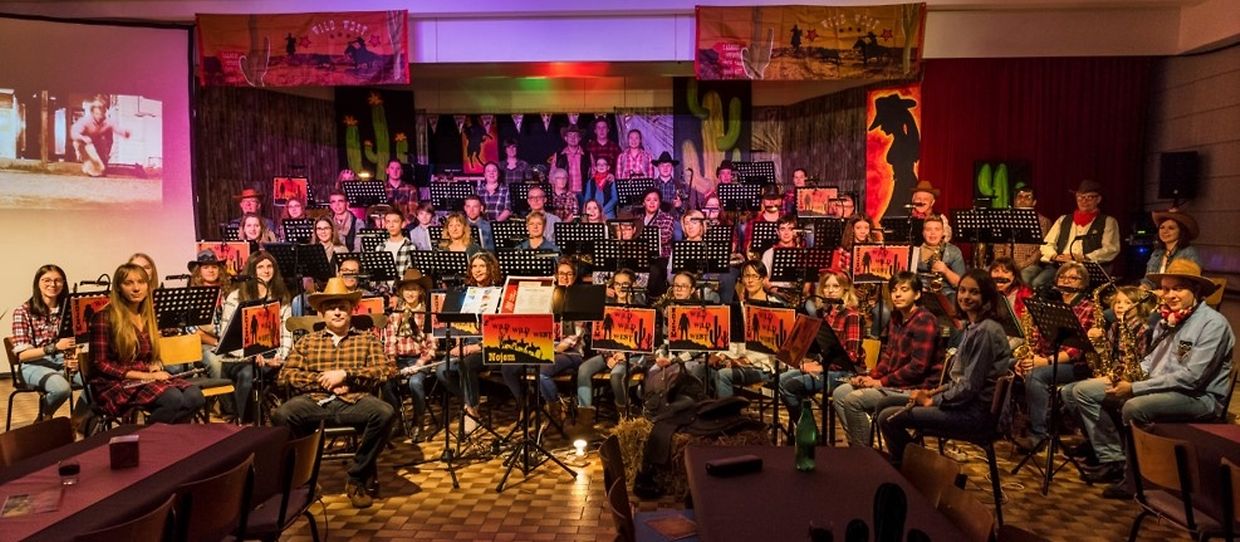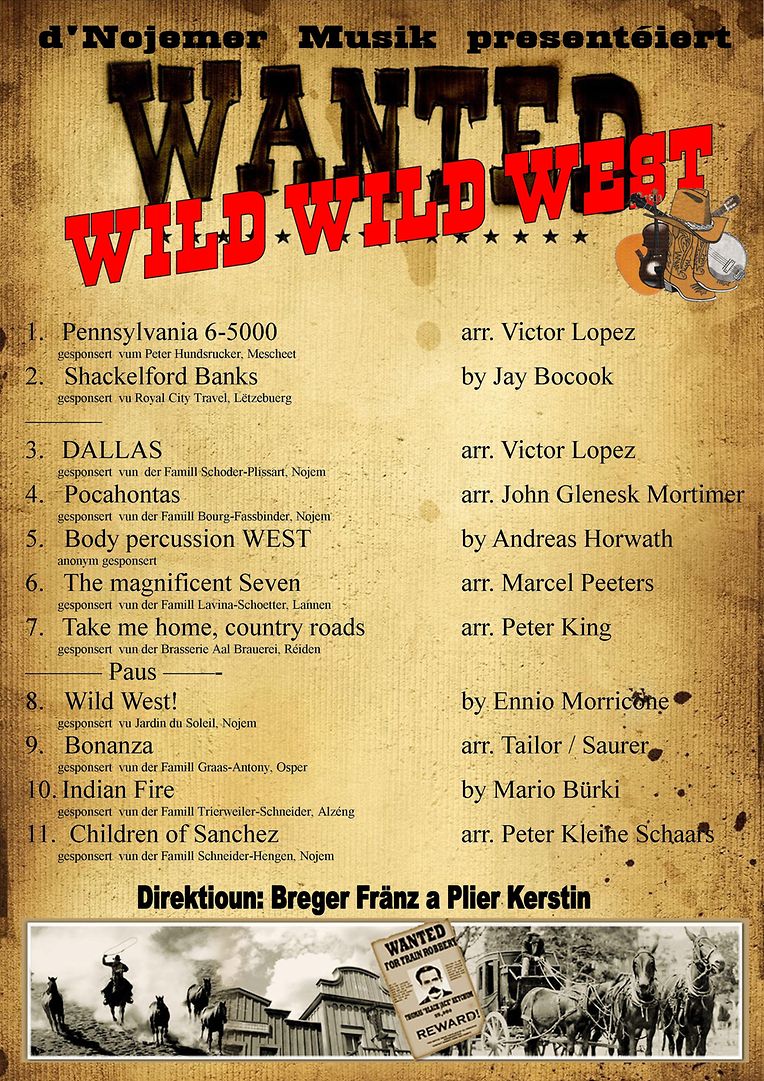 Vor wenigen Tagen hatte die Nojemer Musik zum Winterkonzert unter dem Motto "Wild Wild West" eingeladen. Bis auf den letzten Platz war der, zum Thema passend, geschmückte Festsaal in Nagem gefüllt und die Musikliebhaber wurden nicht enttäuscht. Unter der Leitung von Fränz Breger wussten die Musikanten in allen Registern zu überzeugen. Den Auftakt des gelungenen Abends machte, unter der Leitung von Kerstin Plier, die Schülerband mit den Musikstücken "Pennsylvania 6-5000" und "Shackelford Banks". Danach übernahm das groβe Orchester und spielte im ersten Teil des Programms Werke wie "Dallas", "Pocahontas", "The magnificent Seven" und "Body Percussion West". Als letzte Nummer vor der Pause wurde "Take me home, country roads" mit der Unterstützung der Schülerband gespielt.
Nach einer kurzen Pause führte Tim Seil weiter gekonnt und mit immer wieder informativen Einlagen, weiter durch das Programm. Im zweiten Teil erklangen "Bonanza", "Indian Fire" und "Wild West!", eine Nummer, die vom Dirigenten persönlich auf der Mundharmonika begleitet wurde. Mit der letzten Nummer "Children of Sanchez" und drei weiteren Zugaben endete ein toller musikalischer Ausritt in den Wilden Westen.
Der Erlös vom Eintritt geht als Spende an die Association luxembourgeoise du diabète.