11 Aug
12 Aug
13 Aug
14 Aug
15 Aug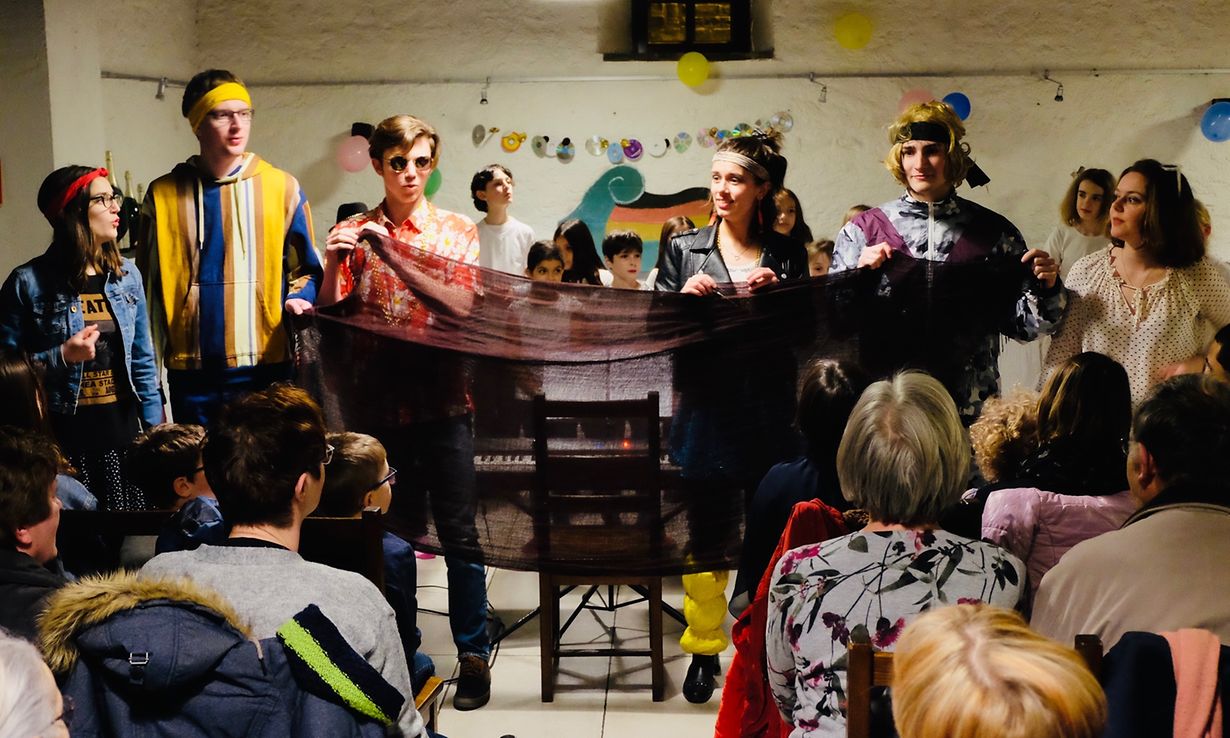 DE INECC Luxembourg lädt Sie zum Singen und Tanzen ein im Sommerworkshop: für Jugendliche von 8 bis 16 Jahren!
An fünf Tagen nehmen die Jugendlichen an einem "Move & Groove"-Workshop teil, dessen sehr abwechslungsreiches Programm, inspiriert von Rock-, Pop- und Varieté-Musikstandards (La Bamba, Rock around the Clock, Y.M.C.A....), eine hervorragende Atmosphäre garantiert, in der Lachen und viel Spaß im Mittelpunkt dieses unvergesslichen Aufenthalts sein werden.
Am letzten Tag werden die Jugendlichen ein Abschlusskonzert vorstellen!
Aufgepasst : « Move and Groove » ist auf 40 Teilnehmer beschränkt.
Datum & Uhrzeiten: Von Sonntag, 11.08. um 10h00 – Donnerstag, 15.08. um 17h30
Abschlusskonzert: Do. 15.08. um 16h00
Ort: Robbesscheier in Munshausen
Leiterinnen: Anne Koch und Marie Weis
Alter: 8-16 Jahre
Tarif: 250 € (Vollpension inkl.)
Veranstalter: INECC LUXEMBOURG
FR L'INECC Luxembourg vous invitent à chanter et danser au workshop d'été: pour les jeunes de 8 à 16 ans!
Pendant cinq jours, les jeunes participeront à un workshop « Move & Groove » dont le programme très varié et inspiré des standards de la musique rock, pop, variété (La Bamba, Rock around the Clock, Y.M.C.A p.ex.) et garantira une superbe ambiance où rire et bonne humeur seront au rendez-vous de ce séjour inoubliable.
Le dernier jour, les jeunes présenteront leur travail lors d'une représentation ouverte au public.
Attention: il n'y a que 40 places, alors ne tardez pas pour réserver celle de votre enfant.
Dates et horaires : Du dimanche 11 août à 10h00 au jeudi 15 août 2019 à 17h30
Spectacle : Jeudi, 15.08. à 16h00
Lieu : Centre Touristique Robbesscheier
Intervenantes : Anne Koch et Marie Weis
Public concerné : 8-16 ans
Tarif: 250 € (incluant la pension complète)
Organisateur : INECC