Monnerecher Kierch Bloe an Orange beliicht.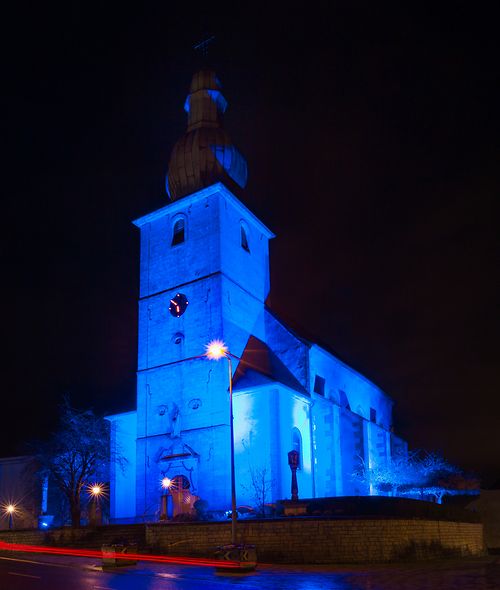 Picture Gallery
Please scroll down,
to see more pictures.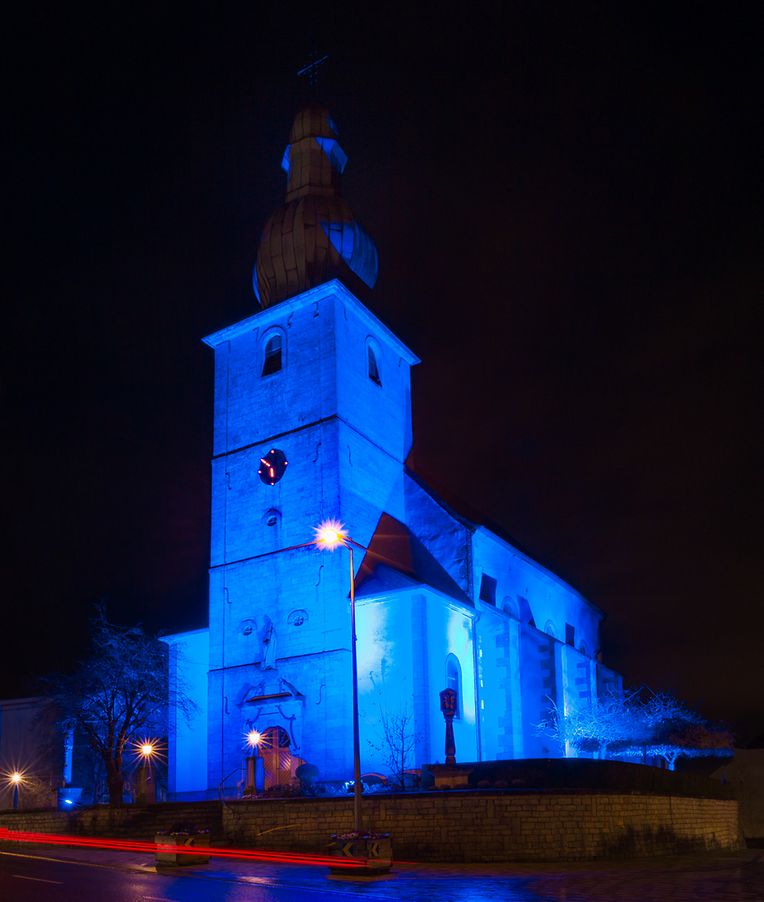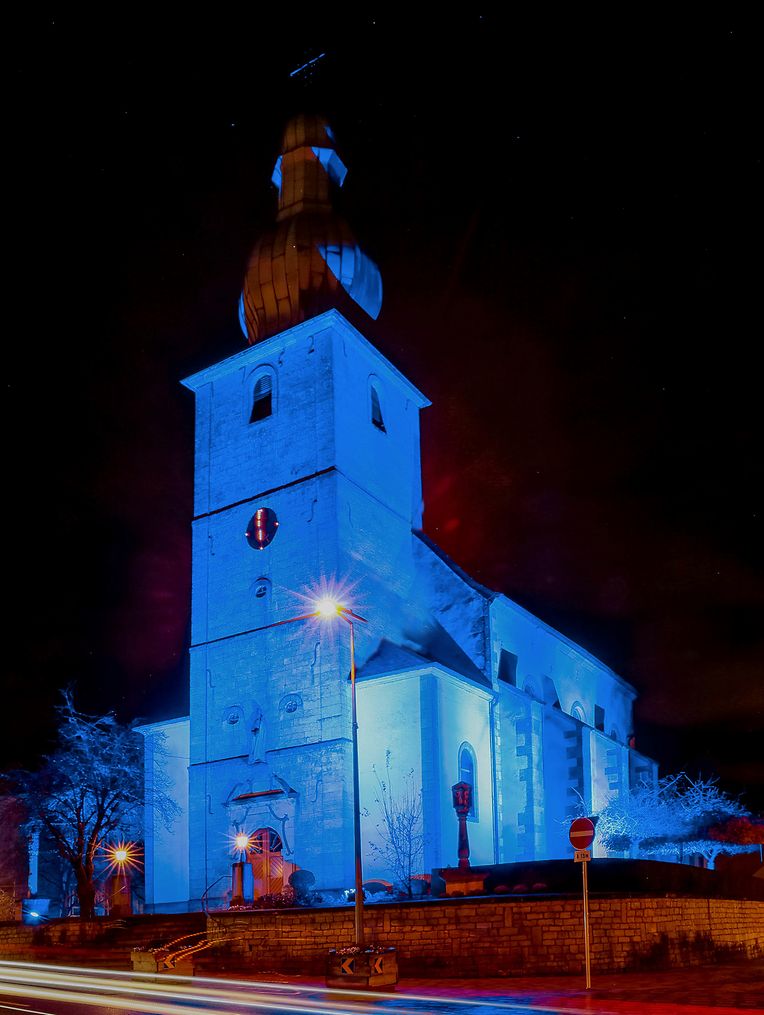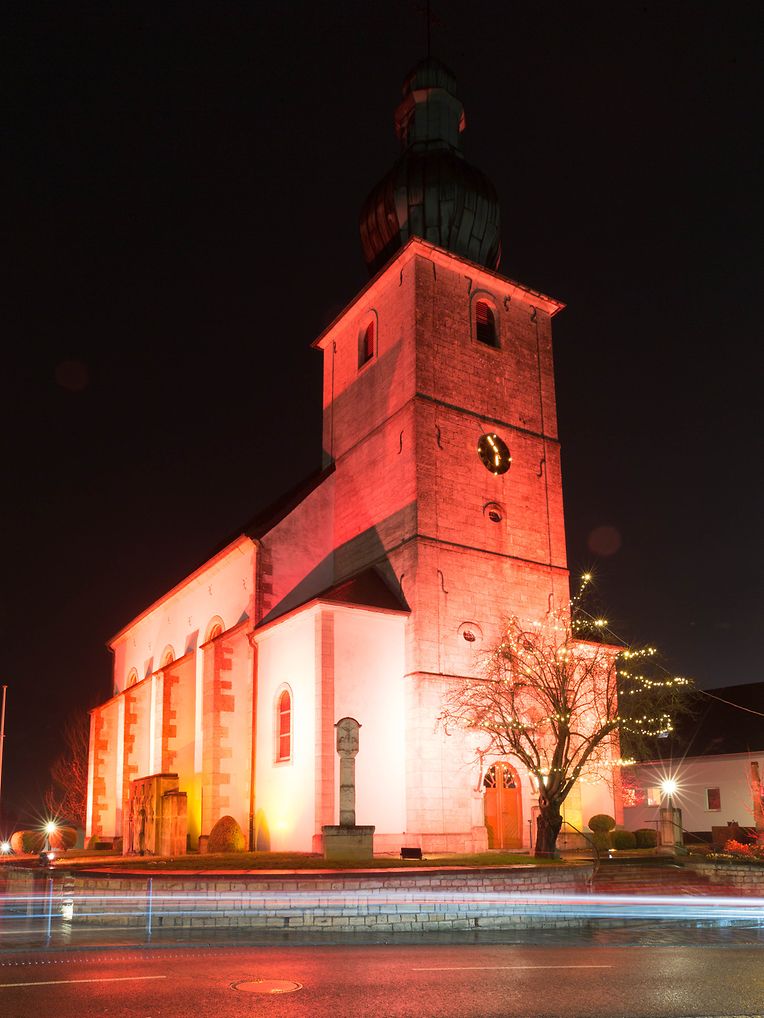 [WELTKANNERDAG]
Ab dem 16ten November, mecht d'Gemeng bei der #GoBlue Aktioun vun UNICEF Luxembourg mat, an brengen doduerch hier Solidaritéit zum Ausdrock fir en Zeeche fir d #Kannerrechter ze setzen.

[Orange the world]
Campagne "Orange the world" ass en Zeechen géint Gewalt un de Fraen.