Wanterconcert mat der Solistin Cynthia GAUTIER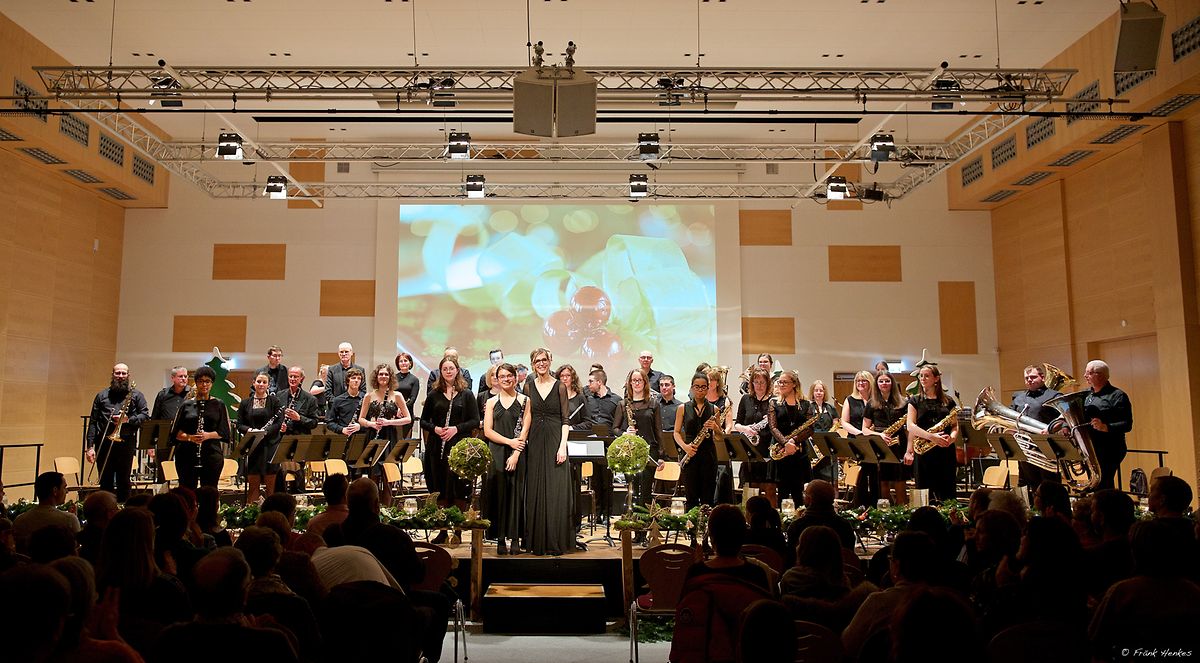 Picture Gallery
Please scroll down,
to see more pictures.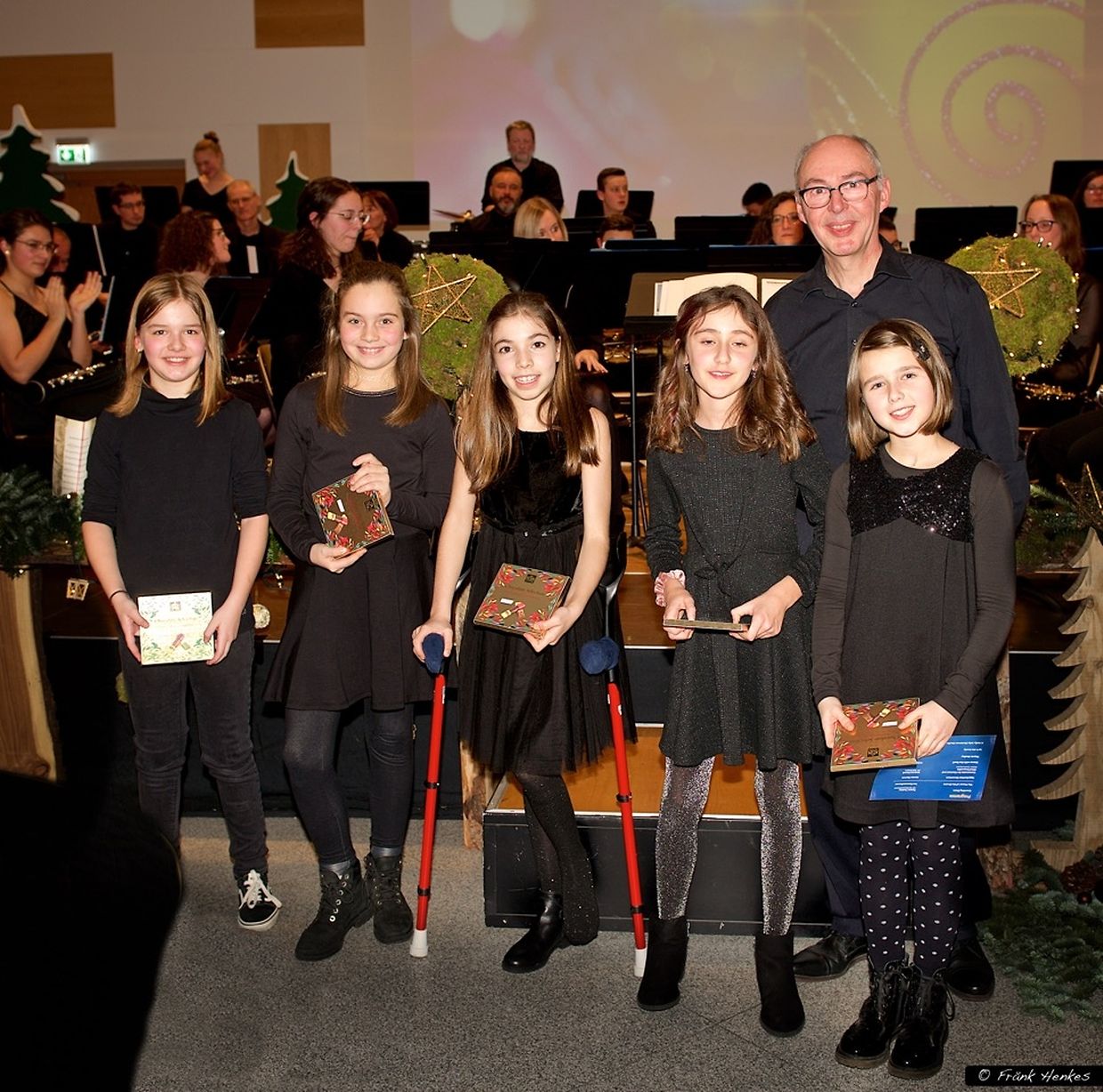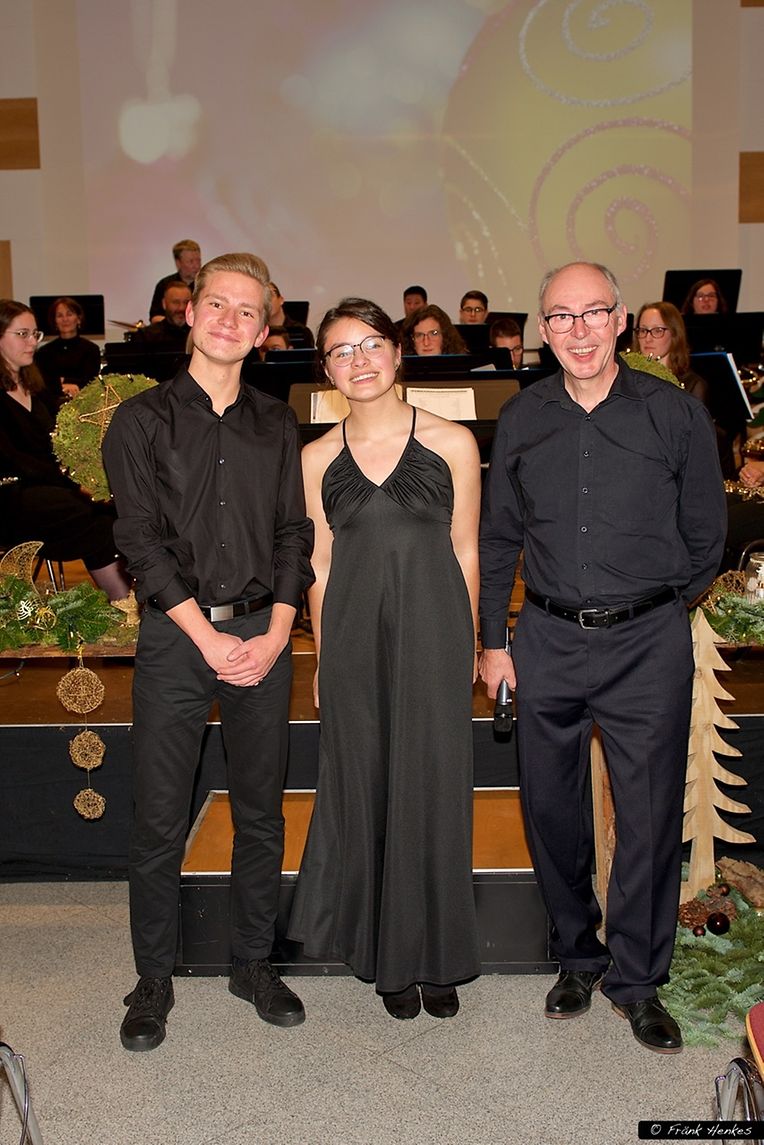 Fir den 14. Dezember haten d'Mäerzeger Musik an d'Jugendmusik op hir Winter-Lights ënnert der Direktioun vum Laurence STEICHEN agelueden.
Ugang ass et mat "Counting Stars" vum Ryann Tedder an "The Power of the Drums" vum Ivo Krouvenhoven.
Dourno huet d'Mäerzeger Musik iwwerholl mat der "Appalachian Ouverture" vum James Barnes. Du war et un "Canzonetta for Clarinet and Wind Ensemble" vum Gabriel Pierné mat der d'Solistin d'Cynthia GAUTIER. D'Cynthia huet hir Clarinett sou richteg zur Geltung bruecht an konnt doropshin vill Applaus genéissen. Weider gung et mat "Dance with the Devil" vum Fritz Neuböck gefollegt vun "Titanic Medley" vum James Horner, arrangéiert vum Takashi Hoshide. Zum Schluss goufen "Isn't she lovely" vum Stevie Wonder an "A Holly Jolly Christmas Medley" arrangéiert vum Stefan Schwalgin gespillt. Als Zugab gouf "Christmas Boy" to my son Yannick vum Ernie Hammes uropgefouert. Durch de Programm hun gekonnt de Marc Gilson a Patrick Nieuwenhuis gefouert. De President Norbert Freymann huet vir u vollem Sall den Zuhörer Merci fir hirt Kommen gesot, sech bei de Musikanten an allen aaneren Persounen bedankt, di derzou bäigedron hun zu dësem schéinen musikalischen Owend.