Galaconcert zu Mäerzeg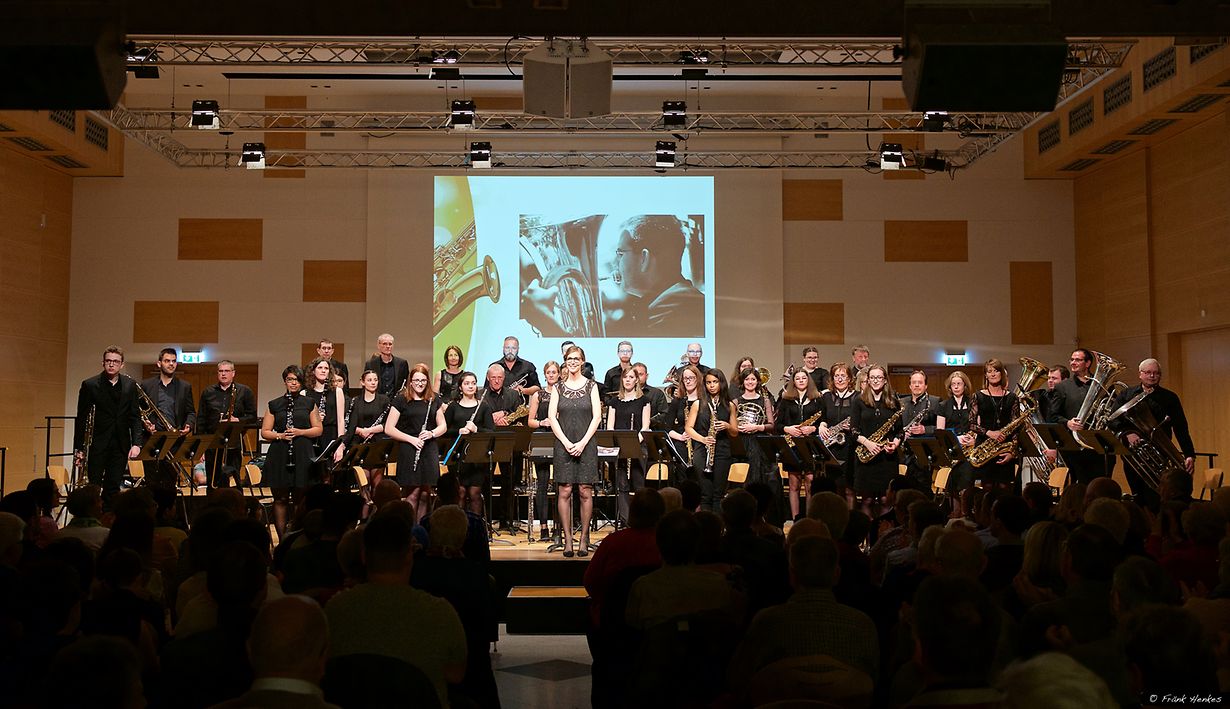 D'Mäerzeger Musek mat der Jugendmusek haten op hire Galaconcert "Good Friends" an de Centre Turelbaach agelueden.
Ënnert der Direktioun vum Tom BRAQUET hun di jonk Musikannten "Start the Show", "Let it Rock" an "Pirates of the Carribean" presentéiert. Di ronn 20 Schüler hun de Publikum begeeschtert a si freeën sech all Joer erneits, op hiren Optrëtt. 2020 besteet de Jugendemsembel Mäerzeg 10 Joer, wou dann och als Jubiläum sollt gefeiert gin.
Mat dem Marsch "175 Joer Militärmusik" vum Patrick Lux huet di grouss Musek d'Zepter iwwerholl. Dëse Marsch ass komponéiert gin mat genau 175 Täkt als Undenken un 175 Joer Militärmusek. Weider gung et wi gewinnt ënnert der Direktioun vum Laurence STEICHEN mat "Saturnalia", gefollegt vun der "Waltz Belle of the Belle". Dourno war et um Concertsmarsch "Attila" vum Julius Fuçik. Uschléissend koum d' "West Side Story", arrangéiert vum Jay Bocook, gefollegt vun "Fly me to the Moon" an "Latin Gold". No enger Gedenkminute u seng Altesse Royale Grand-Duc Jean, héije Patréiner vun der UGDA säit 1986, gouf als Zugab "Tulpen aus Amsterdam" an de Marsch "Grand-Duc Jean" vum Norbert Hoffmann gespillt. D'Presentatioun hat de Marc GILSON iwwerholl. De President Norbert FREYMANN war houfreg de ville Gäscht Merci fir hirt Kommen ze soën. De selwechte Merci gung un all d'Musikanten, d'Dirigentin an den Dirigent fir hir onermiddlechen Asaatz an all Deenen, di zum Gelengen vum Galaconcert bäigedron hun.