Galaconcert "Good Vibes" vom 28. April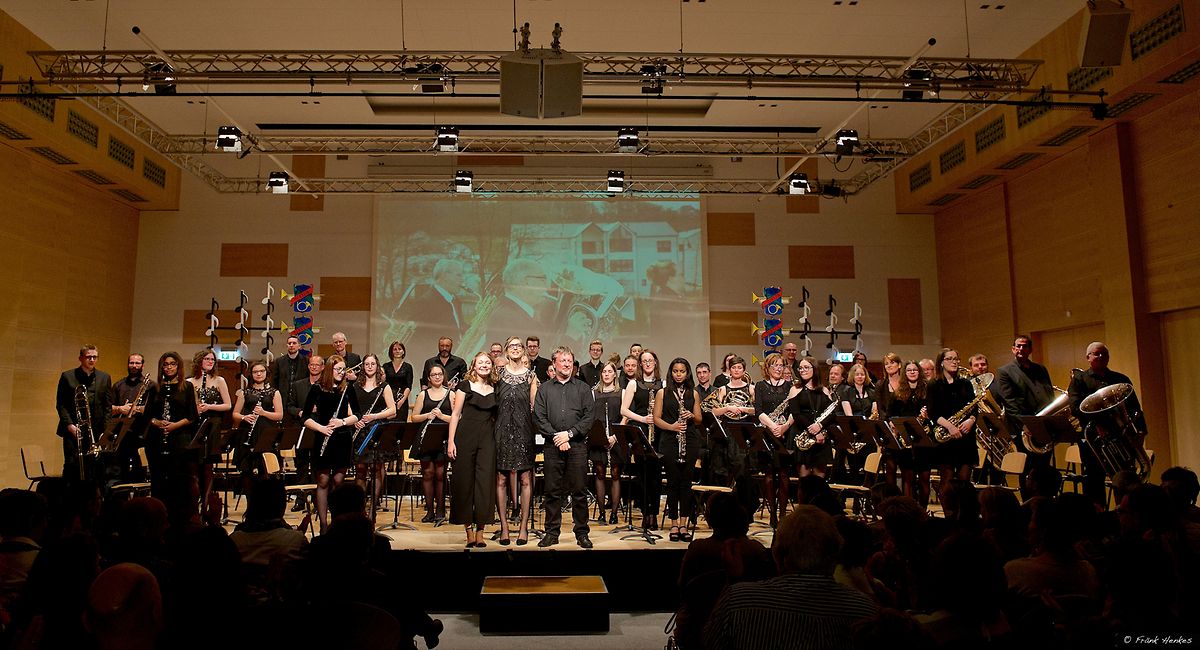 Picture Gallery
Please scroll down,
to see more pictures.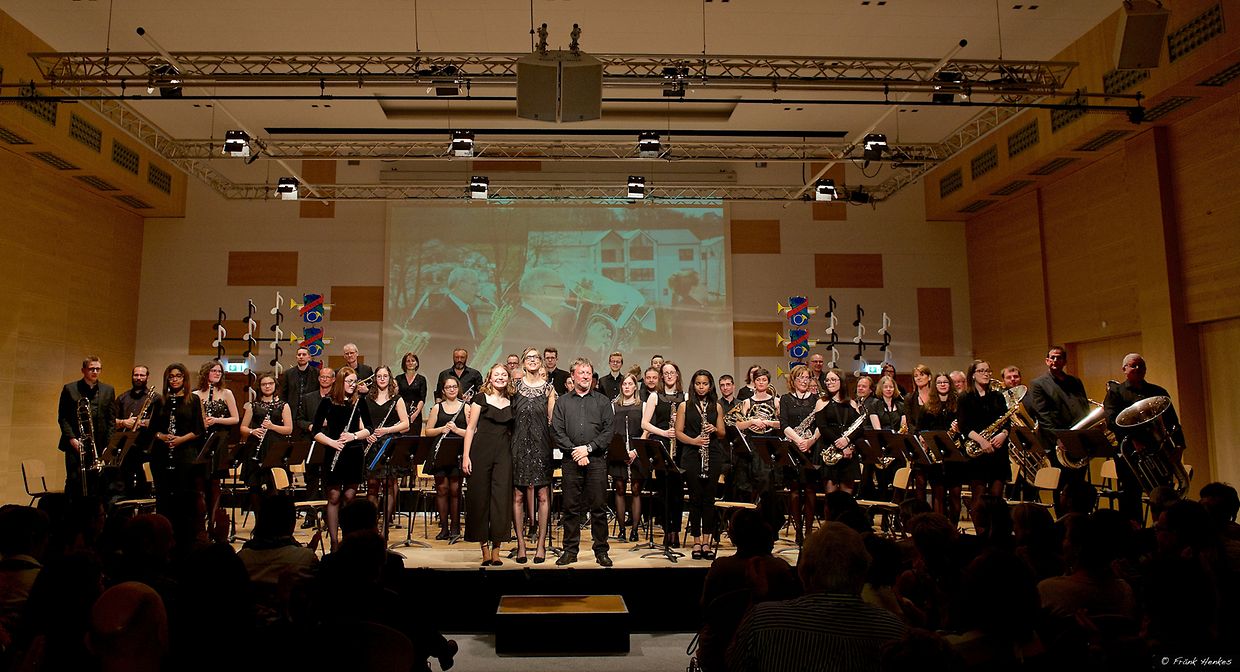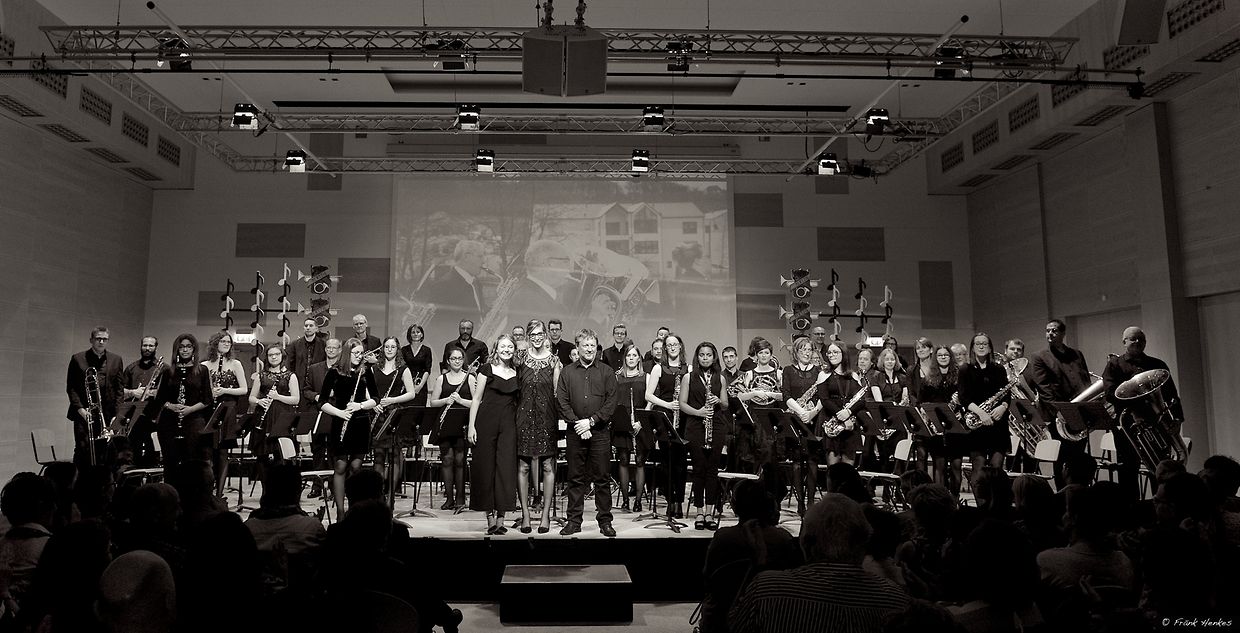 Vor kurzem konnte im vollbesetzten Centre Turelbaach die Mäerzger Musik mit ihrer Jugendmusik unter der Direktion von Laurence STEICHEN die Zuhörer begeistern. Einleitend spielte die Jugendmusik Ghostbusters und 3C Rock.
Mit dem York'scher Marsch von Beethoven begann die Mäerzeger Musik ihr Konzert. Bei A Tribute to Lionel konnte Julie SCHEUREN als Solistin auf dem Vibraphone die Zuhörer in ihren Bann ziehen. Es folgten Omens of love, Jubiloso, Super Nova. Fernand MULLER wusste bei The Typewriter seine Schreibmaschine mit dem Orchester musikalisch zur Geltung zu bringen.
Zum Abschluss des erfolgreichen Konzertes folgten Music from the Incredibles und Abba Gold. Laura GILSON und Julie SCHEUREN führten auf gekonnte, lockere Art und Weise durch's Programm. President Norbert FREYMANN bedankte sich bei den Musikern mir ihrer Dirigentin für die sehr gute Zusammenarbeit sowie bei Allen, die zum gelungenen Konzertabend beigetragen haben.