Galaconcert "All You need is Music" vom 29. April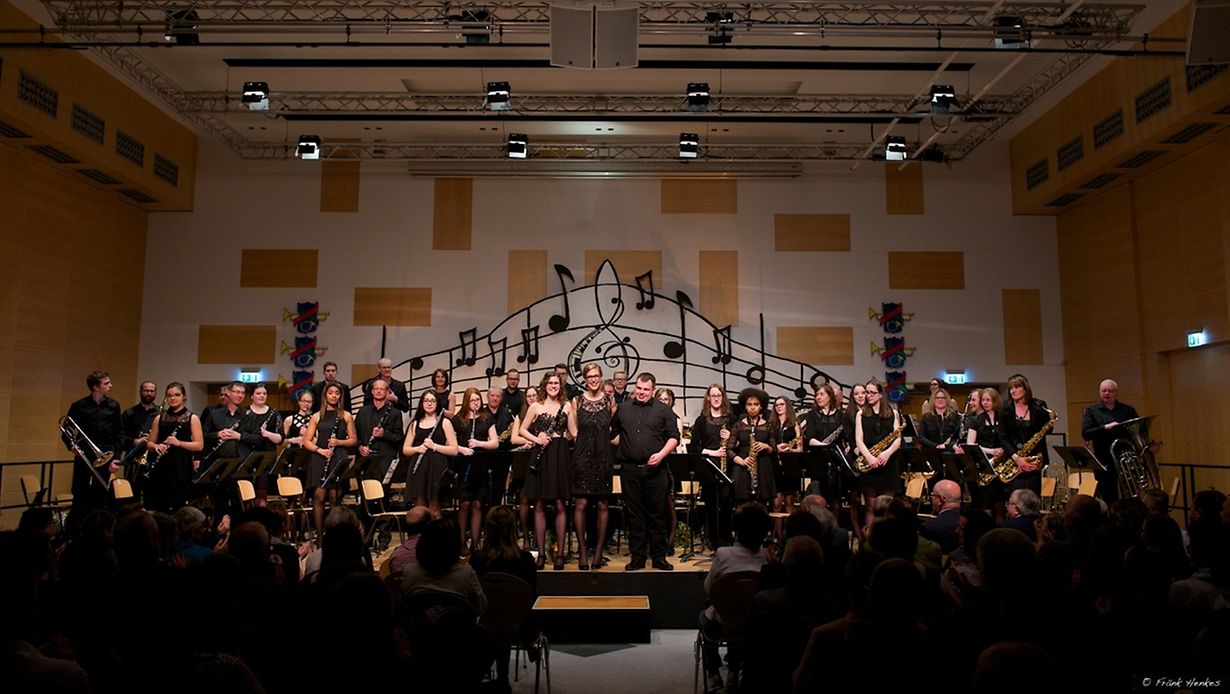 Im voll besetzten C. Turelbaach wusste die Mäerzeger Musik und ihr Jugendsensembel ihr Publikum zu begeistern. Das Konzert begann mit Surfin USA und Syahamba, vorgetragen von der Jugendmusik unter der Leitung von Tom BRAQUET. Danach übernahm Dirigentin Laurence STEICHEN das Zepter und es folgten Celebration and Song, Moment for Moricone, The Bare Nesessities und Adagio von Heinrich josef Baermann wobei Solistin Lisa GILSON auf der Clarinette das Publikum in ihren Bann riss.
Der 2. Teil begann mit Atlanta 96 Marschmusik gefolgt vom Rondo Grottesco wobei Solist Steve BECKERS auf dem Sib-Bass die Zuhörer auf seine Seite brachte. Gypsy Dance, Welcome to the Jungle und Curtain Call rundeten das Programm ab. Als Zugabe spielte dann noch die Musik mit ihrem Jugendensembel das Werk Music von John Miles.