Chorales Réunies am Fleegeheem Waasserbëlleg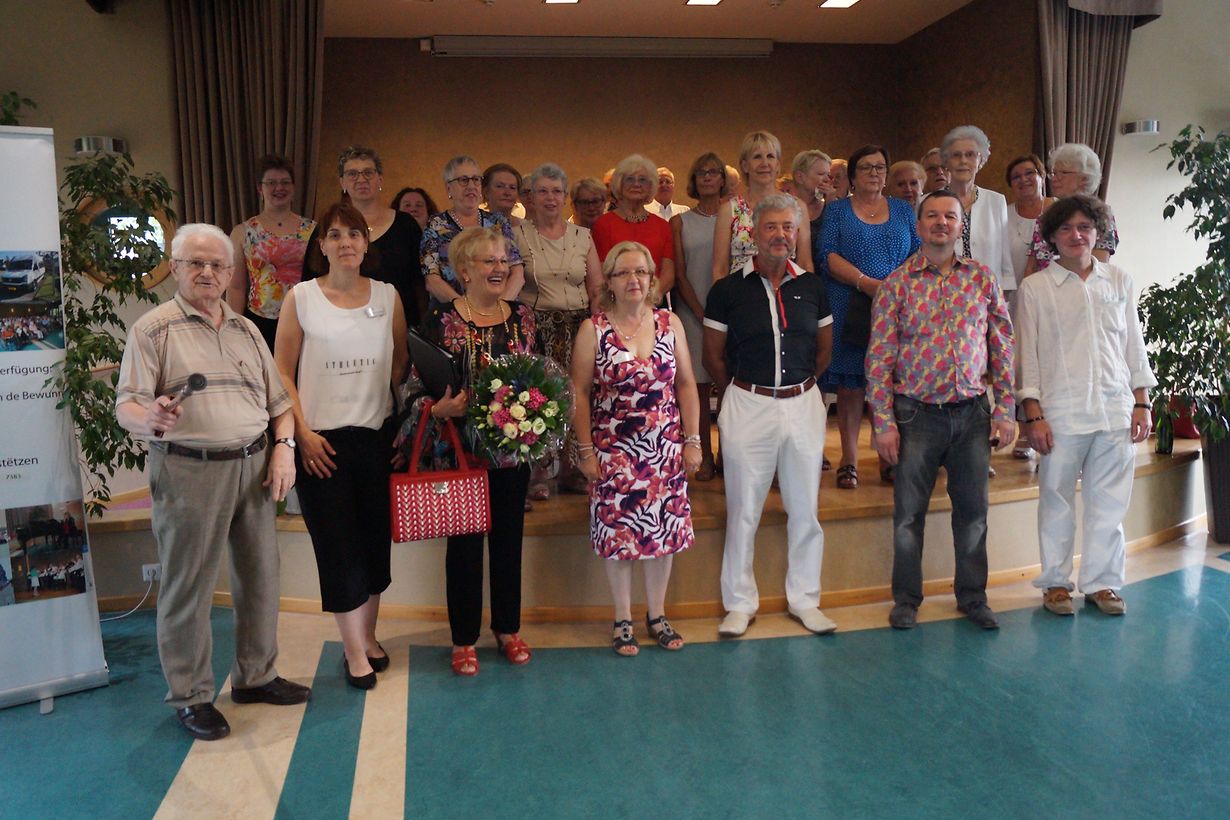 Op Invitatioun vun der Amicale Op Lamp waren leschte Sonndeg d'"Chorales Réunies Fräiheet Gasperich, Grand-Ducale Hollerich, Grand-Ducale Rollingergrund an Caecilia Walferdange" fir e Concert am Fleegeheem zu Waasserbëlleg.
Mat internationale Lidder wéi "Battle of Jericho", "Nobody knows the trouble I see", "Crying in de Chapel", oder "Halleluia" hu sie de Publikum begeeschtert. Och eng ganz Rei lëtzebuerger Lidder wéi "Uwenaus am Eisleck", "Den Zonk", "Dicksina" oder "Aus de Bierger duerch den Dall" hu sie gesongen ënnert der Direktioun vum Marcin Wierbitzki a begleet um Piano vum Michèle Mootz-Lentz. Präsentéiert gouf de Concert vum Rica Koster.