Galaconcert vun der Miedernacher Musik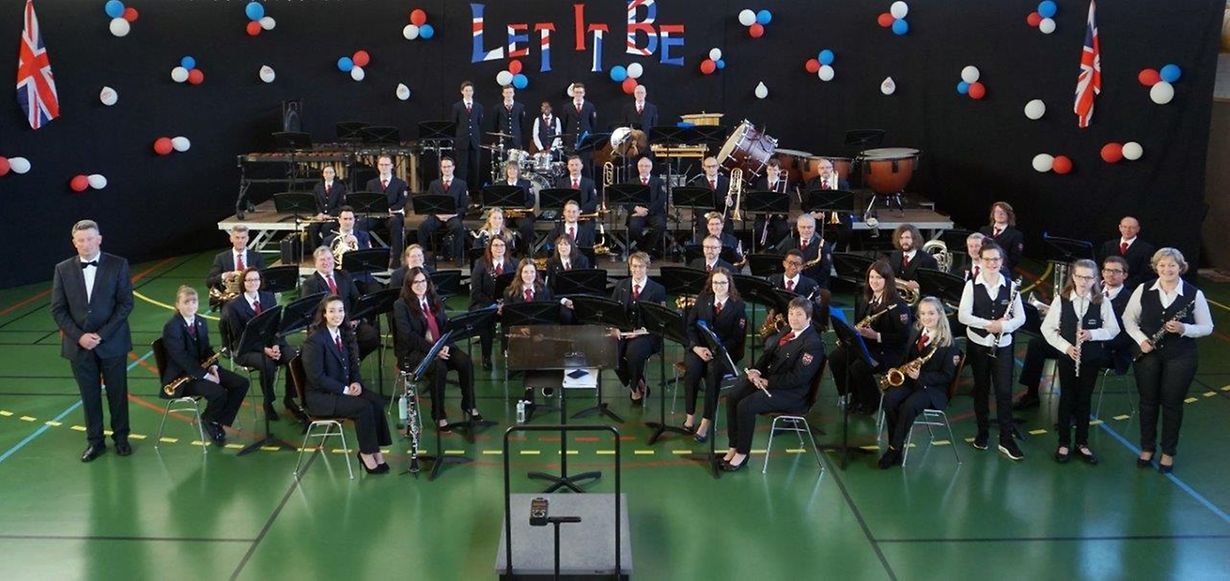 Dest Joer stoung de Galaconcert vun der Miedernacher Musik ennert dem Titel "Let It Be", den Dirigent, Georges Antony, hat een flotten, ofwiesselungsräiche Programm rodremt Englesch Musik zesummegestallt.
Nei war des Kéier dass de Concert Sonndes Mettes em fennef Auer ugefangen huet, wat nawell ganz gudd beim Publikum ukomm as, et hun nach missen zousätzlech Still opgeriicht gin.
Um Programm stoung enner anerem Musik vun Gustav Holst, Ron Hardiman, Linda an Paul McCartney , Philip Sparke, Coldplay, The Police, Andrew Lloyd Webber an Queen.
Als Solisten sen den René Alf op der Trompett, souwéi de Marc Mollitor an de Bob Welter um Euphonium opgetrueden.
Highlight vum Concert war dem Marc Mollitor säin Euphonium Solo "Brilliante", eng Fantaisie op "Rule Britannia"
Bei dem Beitrag vum Jugendensemble "Selections from Tarzan", hun net nemmen d'Nowuestalenter op den Instrumenter hiert Bescht gin, mee och um Dirigentepult, huet d' Magaly Da Silva Ferreira säin éischte Concert als Dirigentin vum Miedernacher Jugendensemble mat Bravour gemeestert.
Nodeems den Galaconcert mat zwou Zugaben op en Enn goung, hun d'Rachel an den David aus dem Restaurant "de Klautjen" deenen hongerechen Gäst a Musikanten traditionell Fish and Chips, oder säfteg Burger vum Angusbéischt zerwéiert.
Dem Bob Bintz seng Fotoë vum Galaconcert sen op: www.fanfaremedernach.lu ze gesin.