Galakonzert der ,,Gemengemusik Munzen'' vor vollem Haus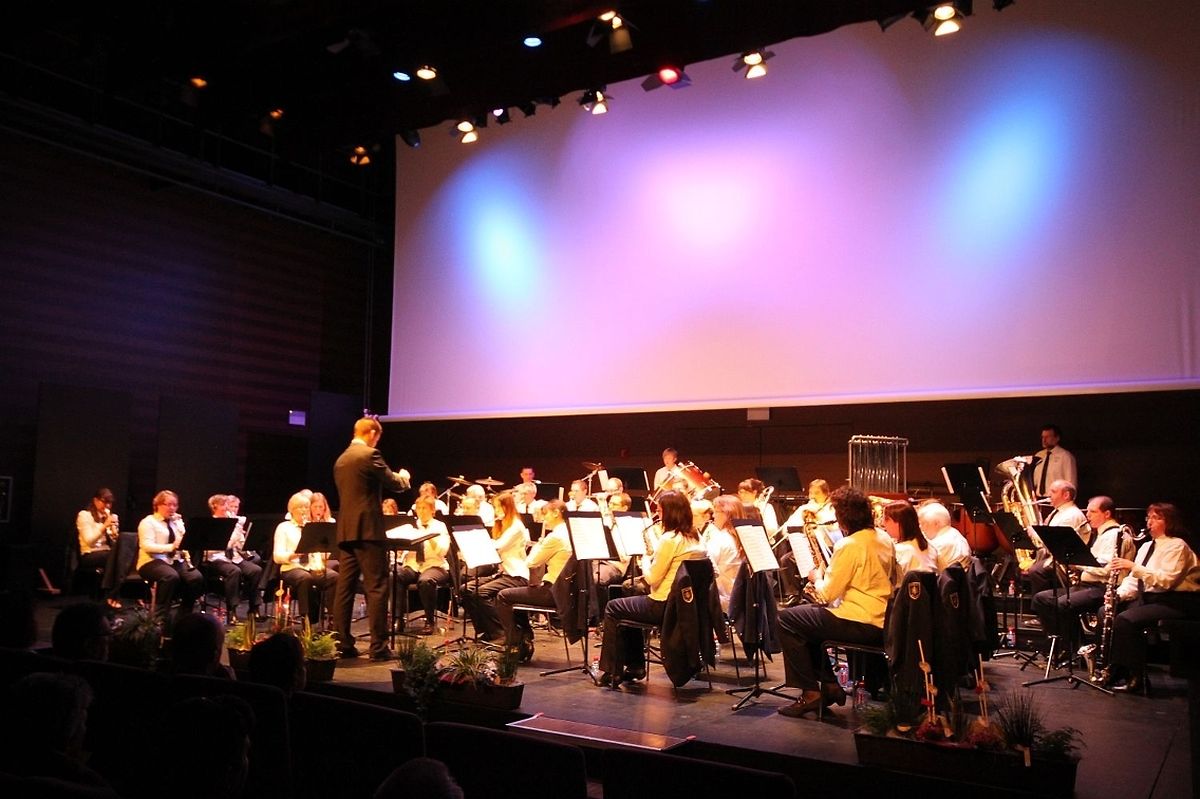 (de) Picture Gallery
pictureGallery.inviteToScroll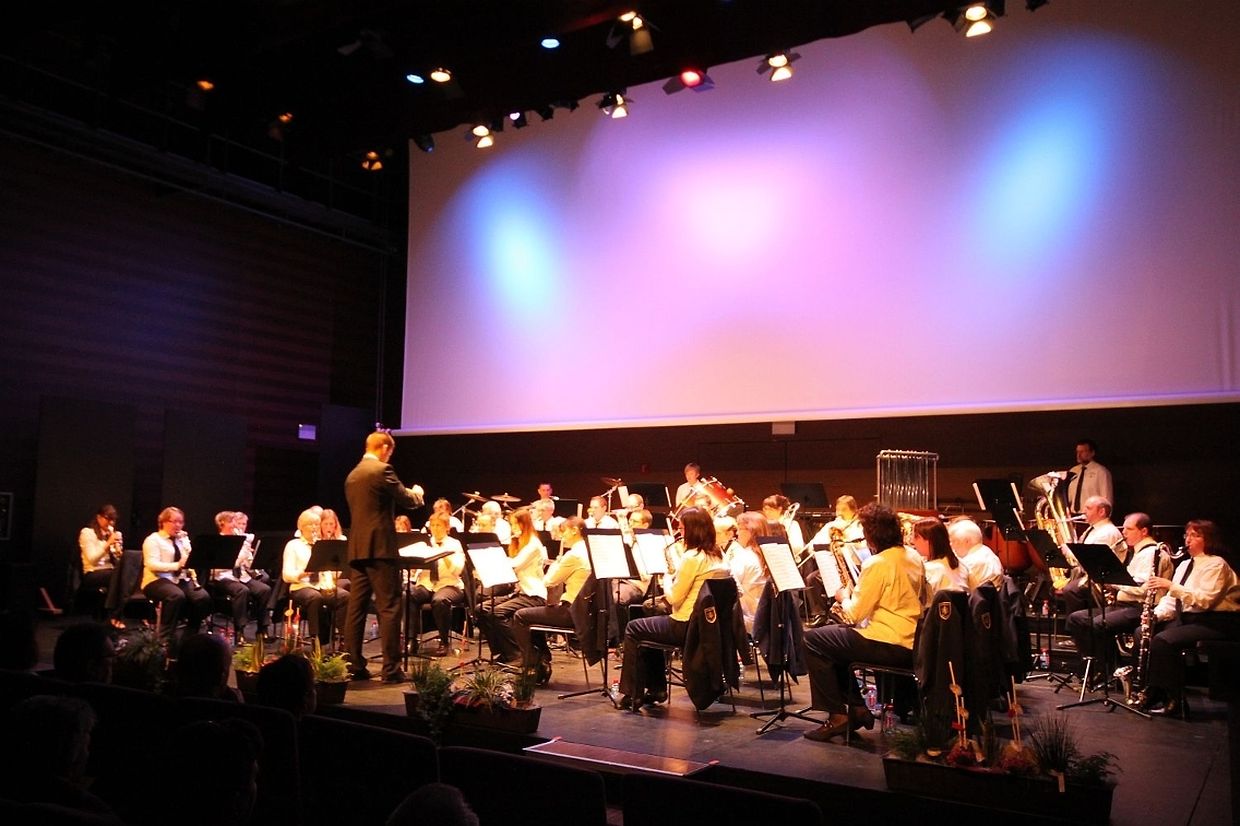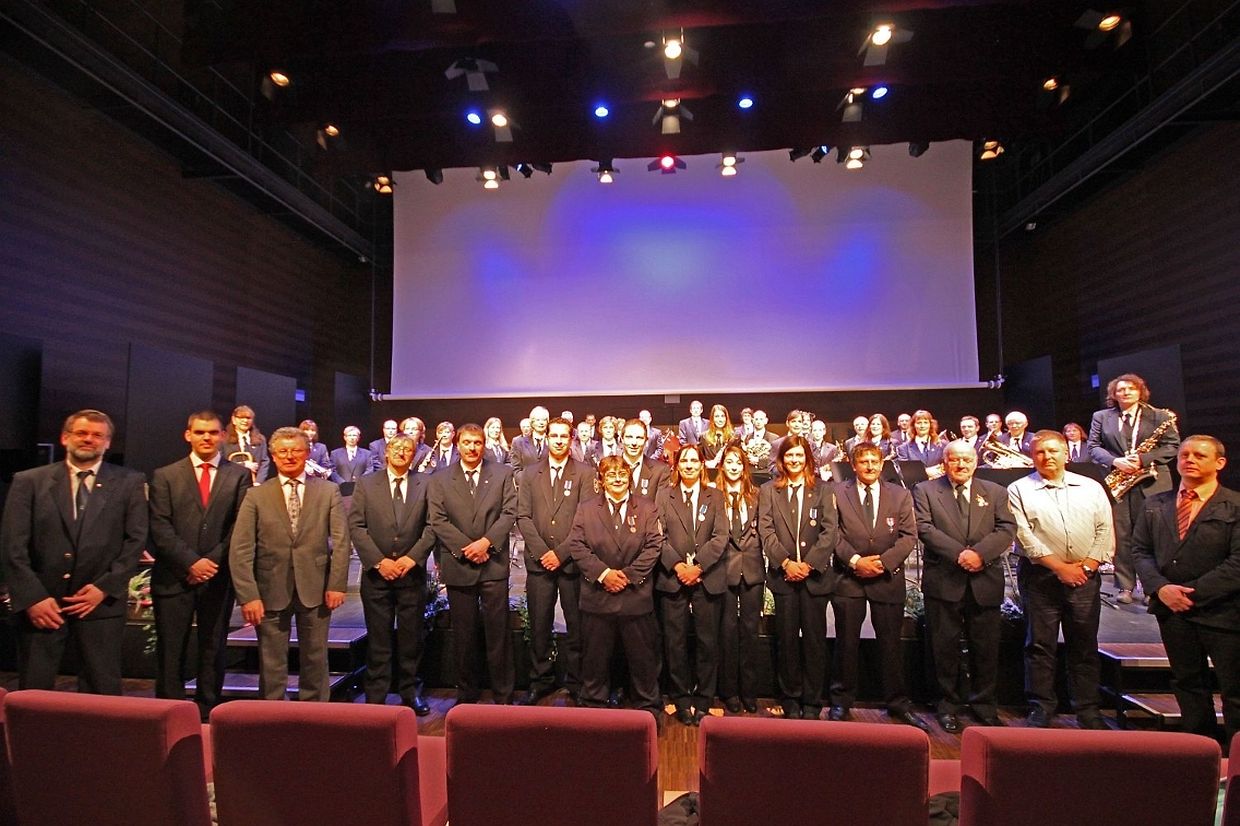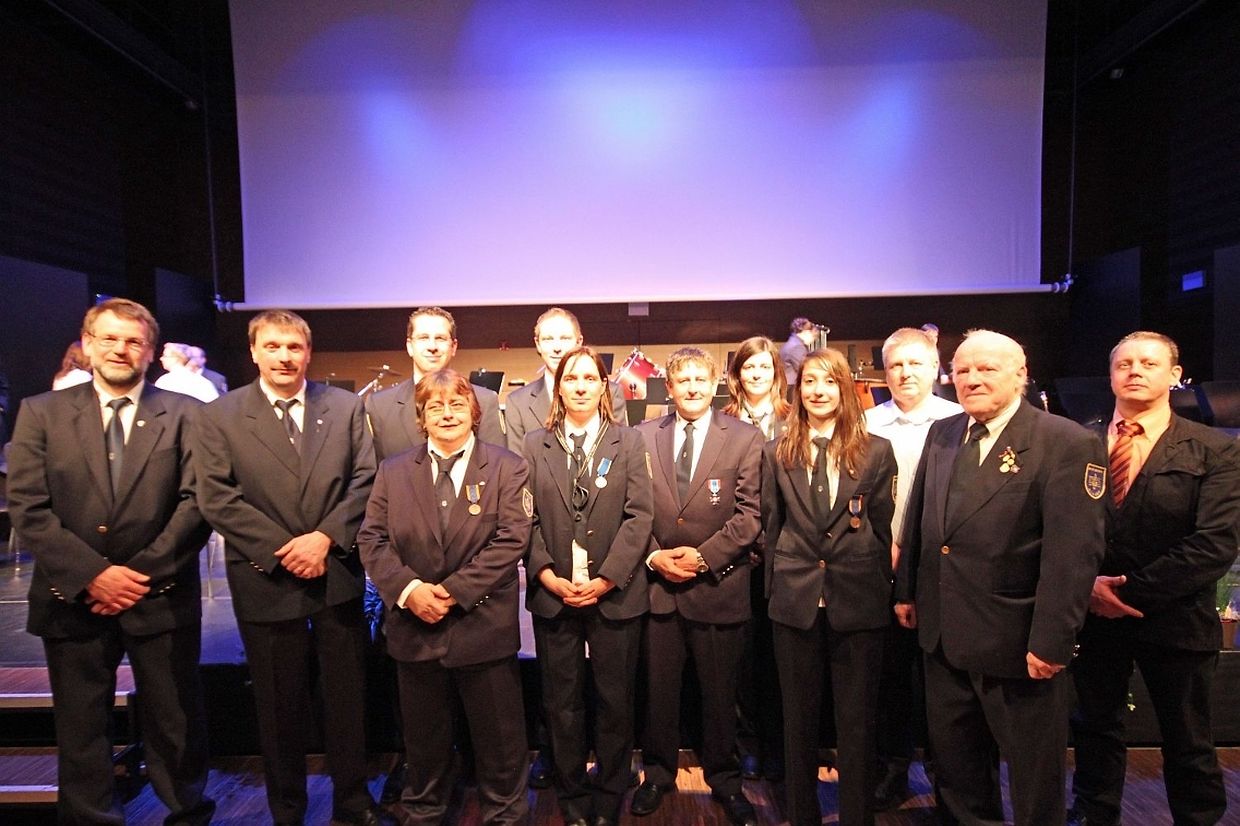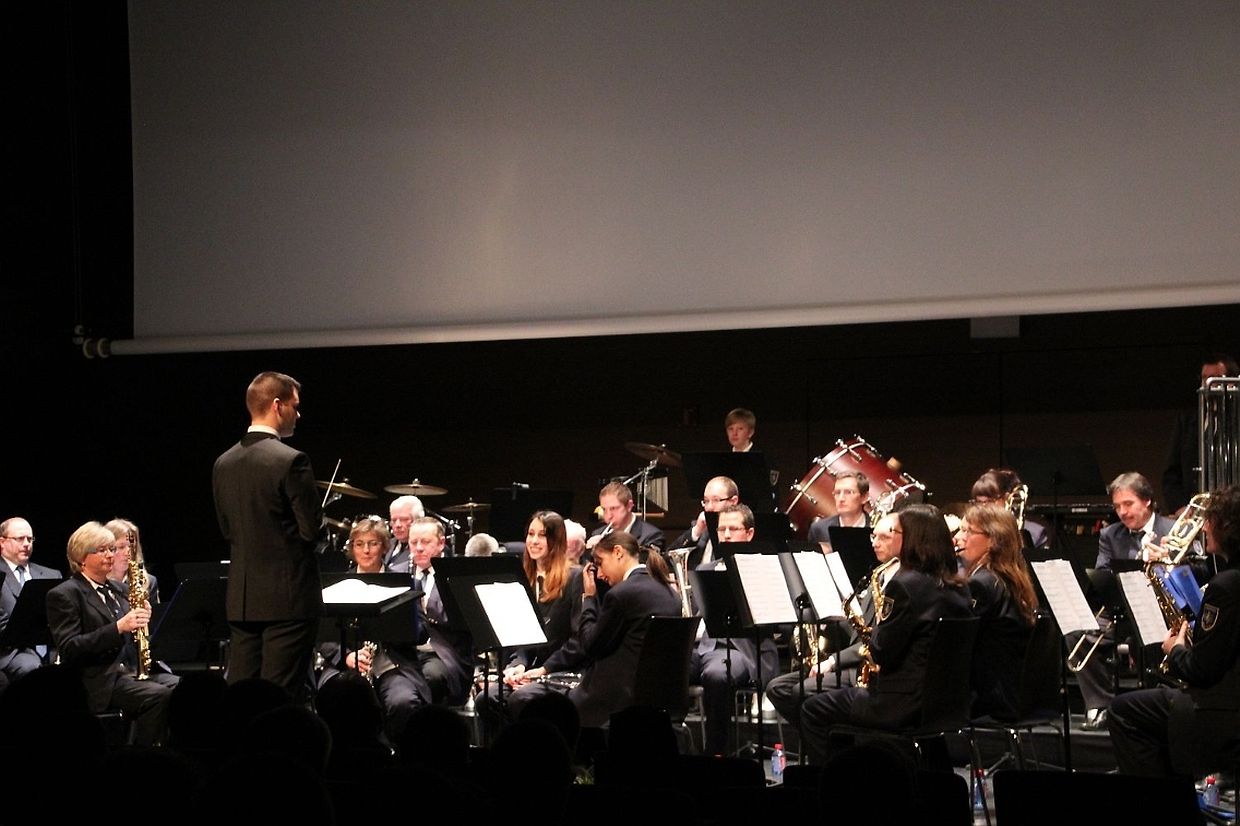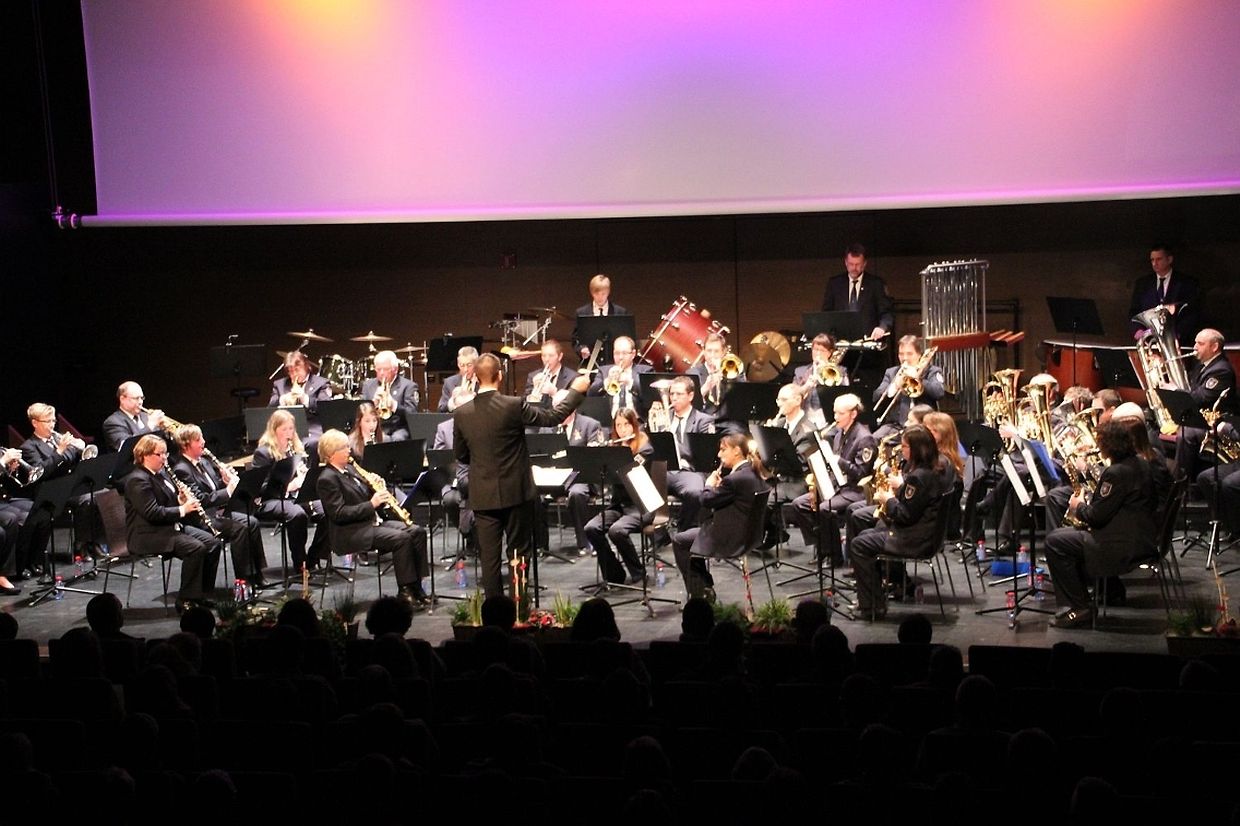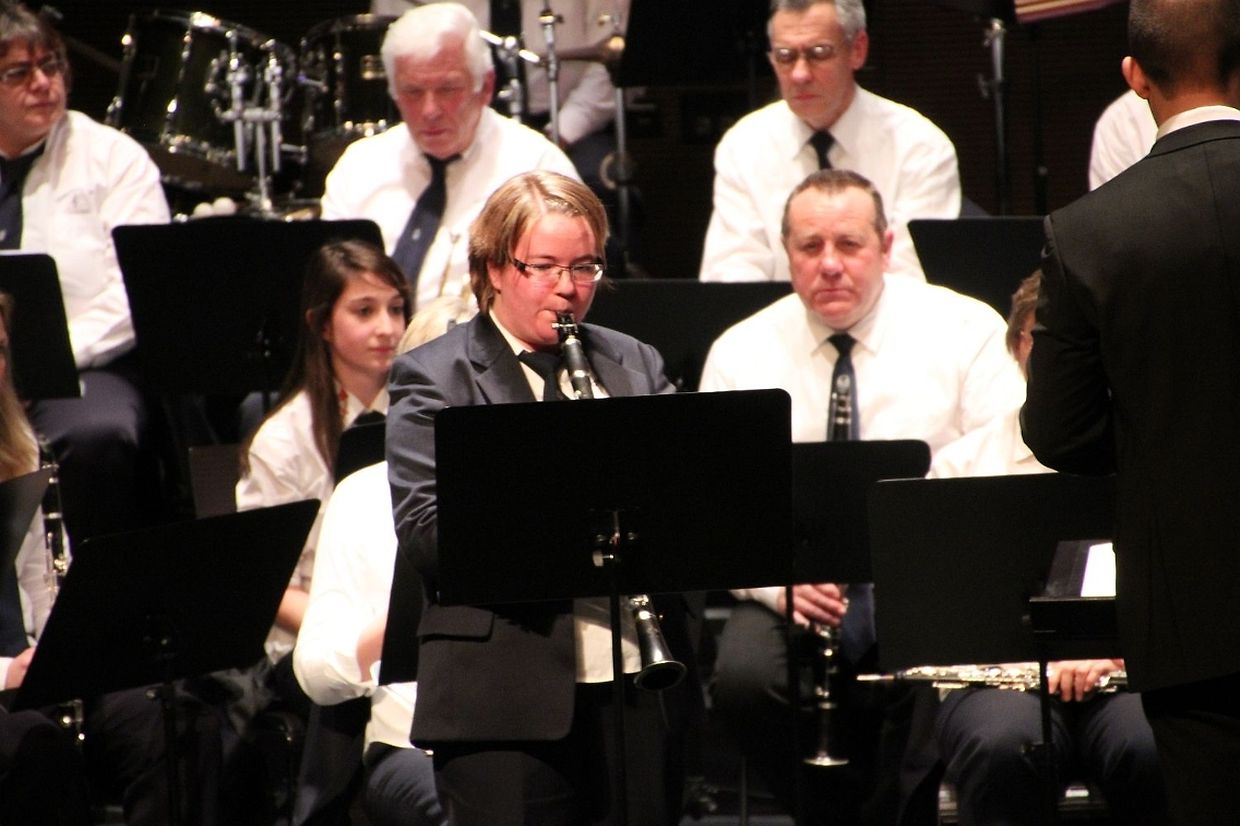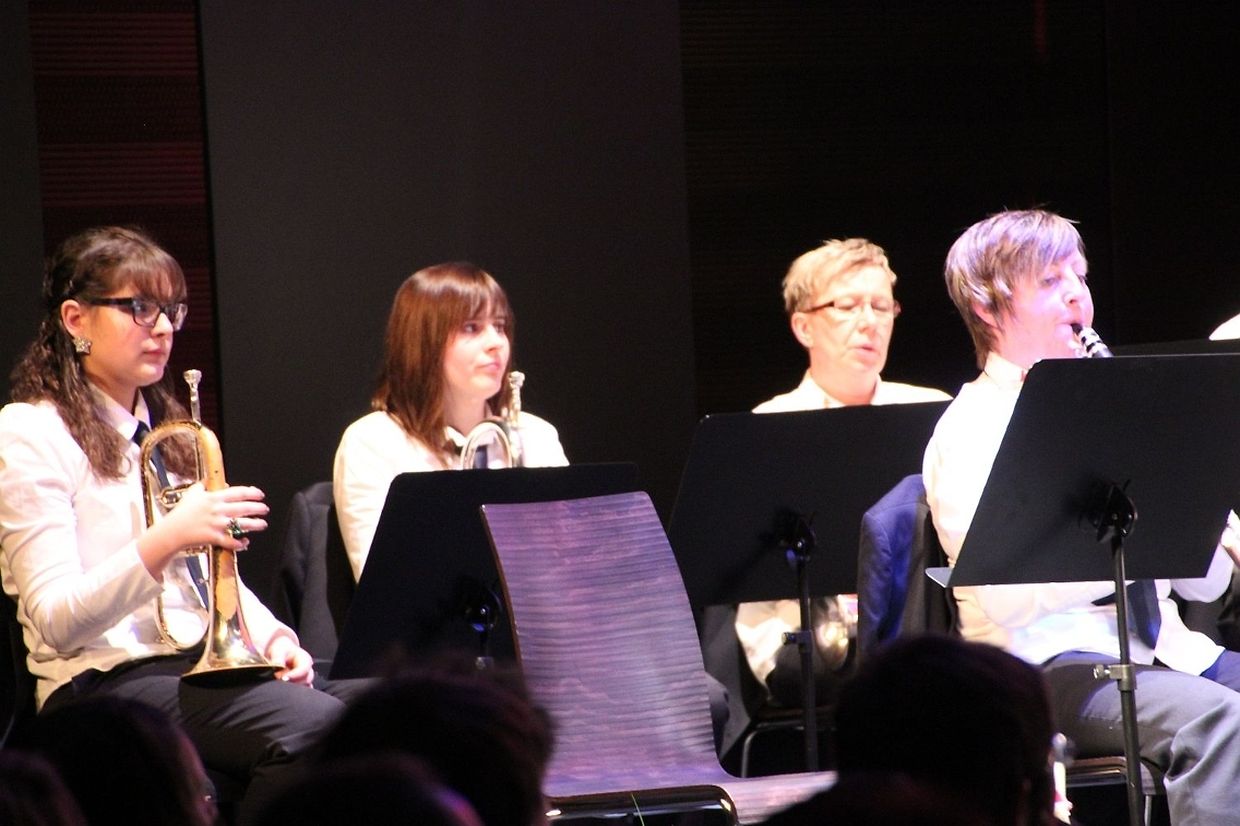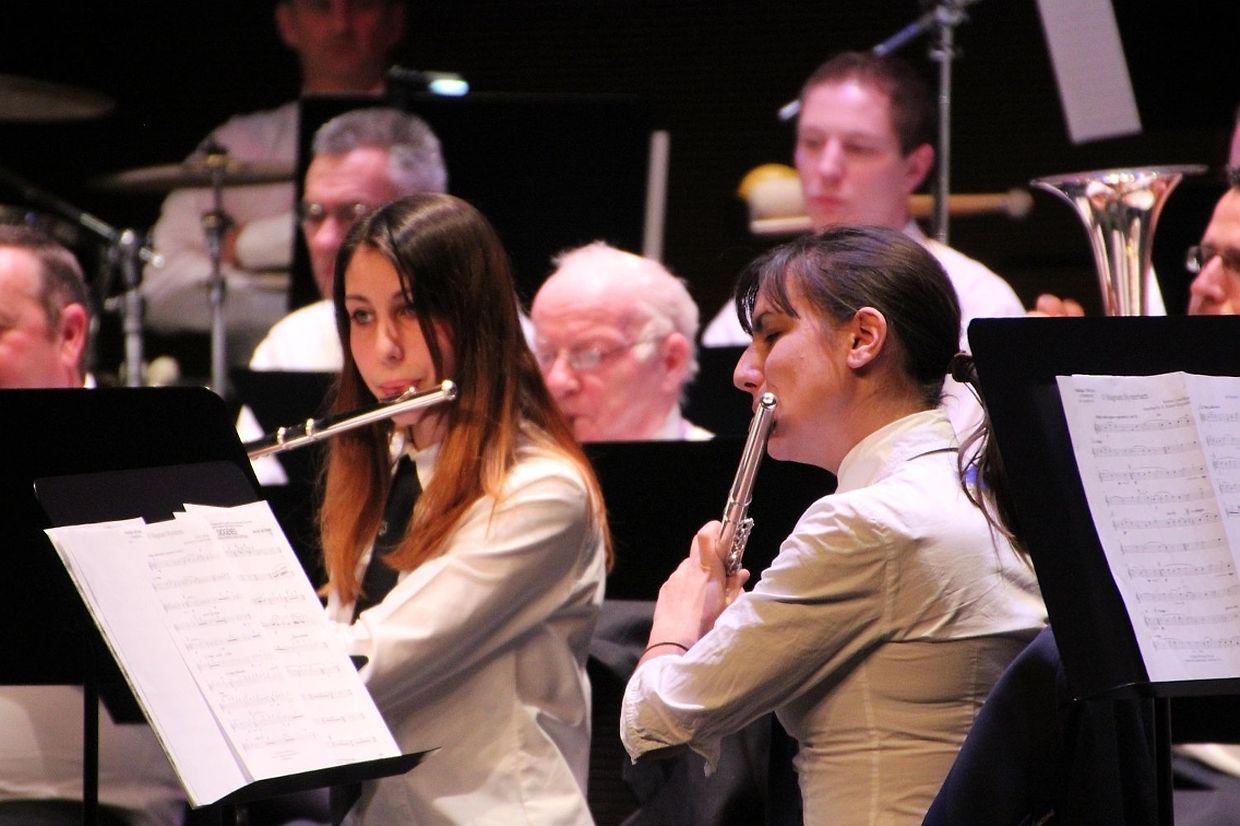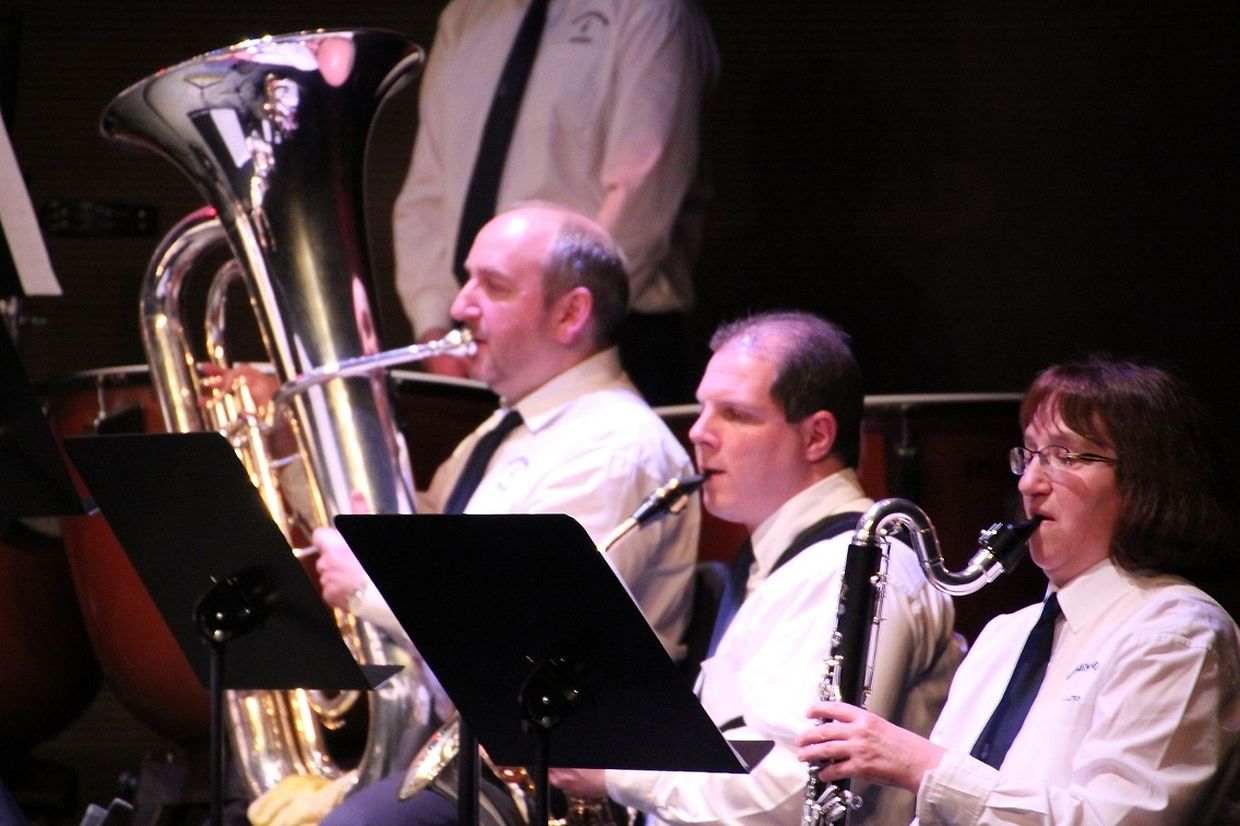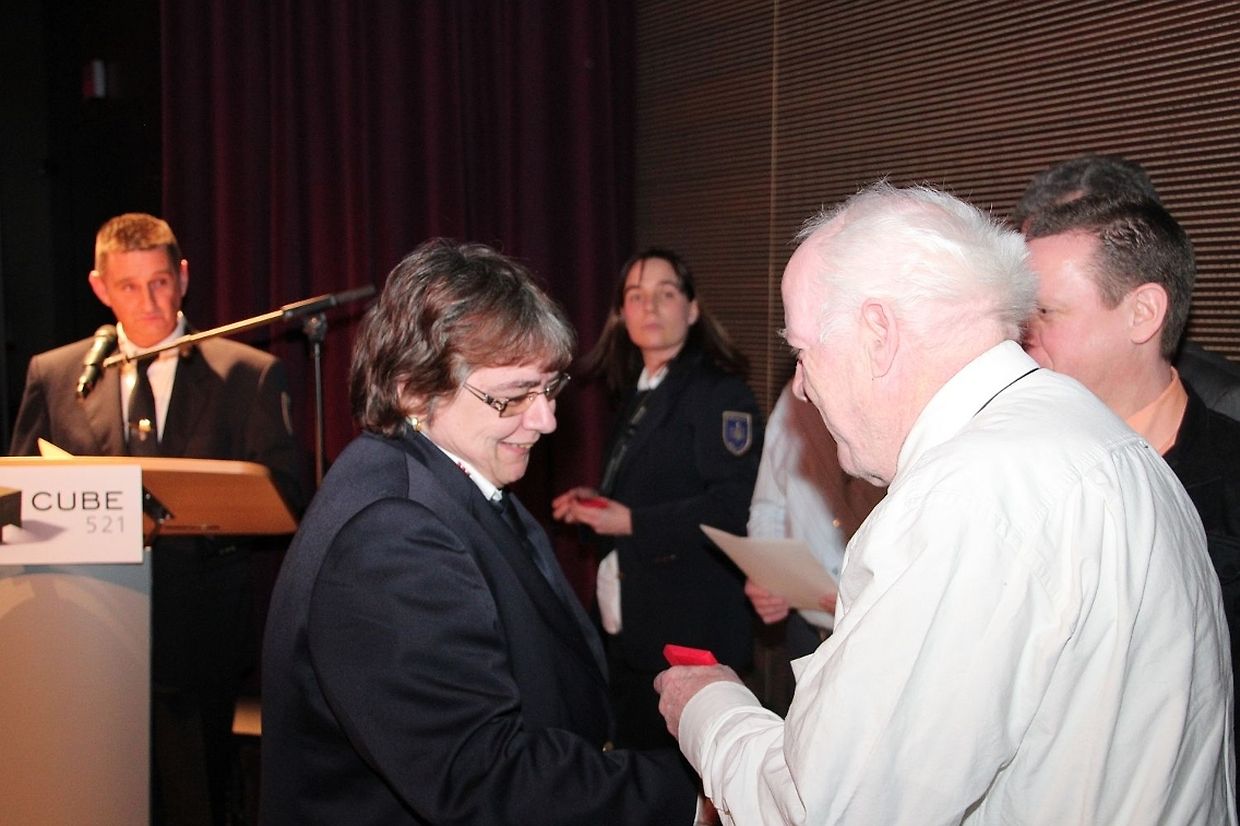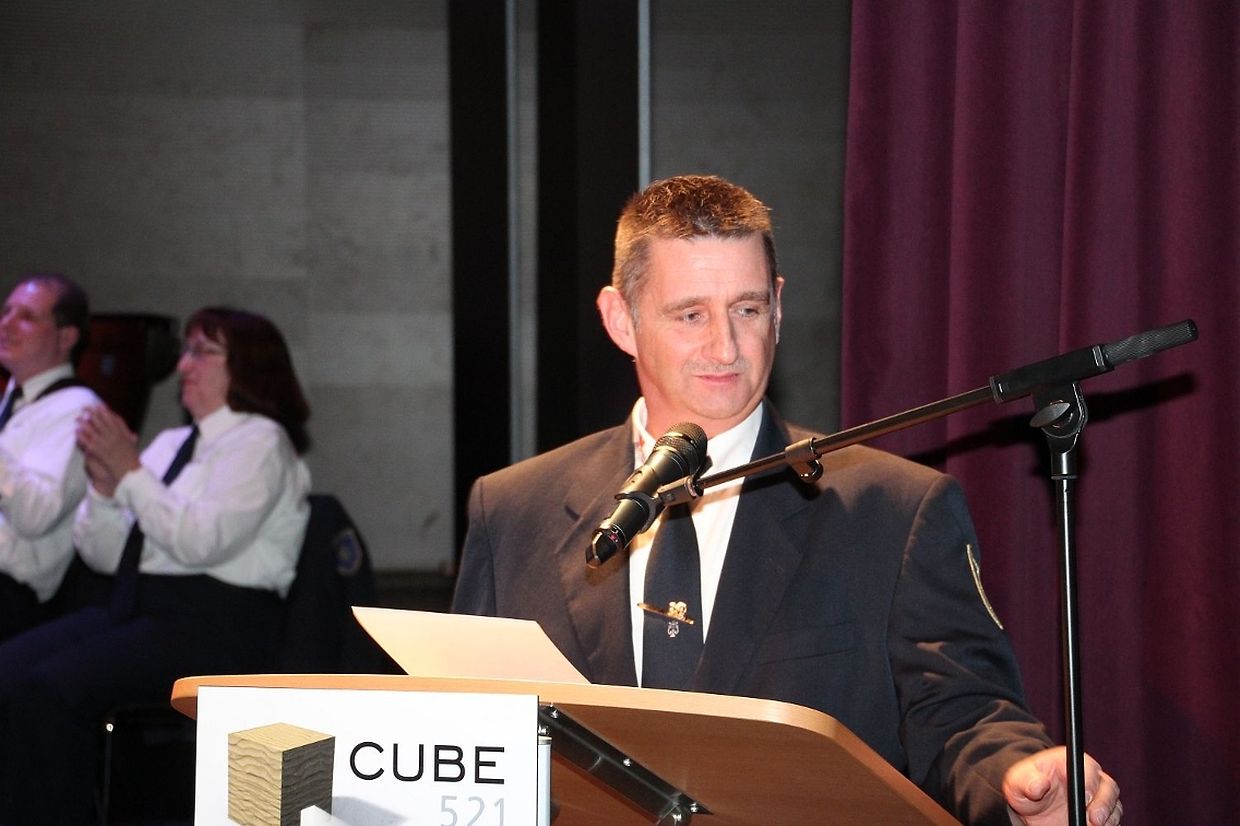 Unter der Leitung von Dirigent Laurent Lemaire begeisterten die Musikanten der ,,Gemengemusik Munzen'' am vergangenen Samstag im bis auf den letzten Platz gefüllten ,,Cube 521'' in Marnach die Zuhörer, unter denen Präsident Gregor Pesch Staatssekretär André Bauler, die Ehrenbürgerin der Gemeinde Klerf Marie-Josée Jacobs, den Klerfer Bürgermeister Emile Eicher und verschiedene Schöffen und Gemeinderatsvertreter, sowie die UGDA-Delegierten Guy Henckes, Nico Fellens und Raymond Schroeder begrüßen konnte.
In einem abwechslungsreichen Programm, in dem für jeden Geschmack etwas dabei war, präsentierte die ,,Gemengemusik Munzen'' Werke wie ,,Norwegian Overture'', ,,O Magnum Mysterium'', ,,Diogenes'', ,,Return of the Vikings'', ,,Schmelzende Riesen'', ,,Canon in Beat'', ,,Backdraft'', ,,Let me entertain You'' und besonders ,,Solo de Concours'' in dem Annick Bürgen als Solistin ihr großes Können unter Beweis stellen konnte.
Zusammen mit den UGDA-Vertretern Guy Henckes, Nico Fellens und Raymond Schroeder konnte Bürgermeister Emile Eicher in der Pause einige langjährige Mitglieder der ,,Gemengemusik Munzen'' auszeichnen. Joël Scheilz wurde für fünf Jahre Tätigkeit im Verein geehrt, weitere Medaillen gingen an Stephanie Nober und Danielle Stirn-Weydert (10 Jahre), Camille Hertges, Carole Cales und Gerry Morn (20 Jahre) und Danielle Linckels-Schmitz (30 Jahre). Ferner wurde auch noch André Lutgen mit der ,,Croix de Mérite en Argent'' ausgezeichnet.