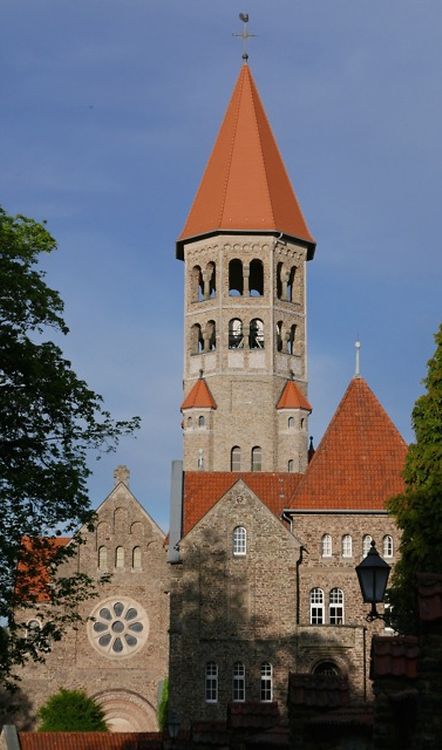 Im Rahmen der Dimanches du chant grégorien in der Abtei Clervaux. Leitung: Juan Carlos Asensio. "Cube sur roues" in Zusammenarbeit mit der Abtei von Clervaux. Eintritt frei. Keine Reservierung erforderlich.
Seit der Gründung im Jahr 1984 widmet sich SCHOLA ANTIQUA der Studie, Erforschung und Interpretation alter Musik und insbesondere des gregorianischen Gesanges. Alle Sänger erhielten ihre musikalische Ausbildung als Mitglieder des Knabenchores der Benediktinerabtei Santa Cruz del Valle de los Caídos. Das Repertoire der Schola Antiqua umfasst sowohl die abendländische liturgische Monophonie als auch die Polyphonie Ars Antiqua und Ars Nova. Schola Antiqua trat mit Organisten wie Montserrat Torrent, Roberto Fresko, Andrés Cea Candendo, Óscar Javier Artigas, José Luis González Uriol, Raúl del Toro, Bruno Forst, Jan Willem Jansen sowie mit den Chören und den Instrumentalensembles La Colombina, Ensemble Plus Ultra, His Majesty's Sagbutts and Cornetts, La Grande Chapelle, Ensemble Baroque de Limoges, La Capilla Real de Madrid, Ministriles de Marsyas, The Englisch Voices, La Venexiana, Alia Musica, Orquesta Barroca de Venecia, The Tallis Gelehrte, Ensemble Organum ...

Die Schola hat an zahlreichen Festivals in ganz Europa, den Vereinigten Staaten, Mittelamerika, dem Nahen Osten und Japan teilgenommen. Die Diskographie umfasst Aufnahmen mit den oben genannten Ensembles, die dem mozarabischen Gesang, dem gregorianischen Gesang und historischen Rekonstruktionen der Polyphonie vom XV. bis zum XIX. Jahrhundert gewidmet sind.

Im Jahr 2012 machte die Schola eine Reihe von Aufnahmen in einem schalltoten Raum im Rahmen eines Projektes des Forschungsrates der spanischen Regierung (CSIC) und dem Akustik-Departement der Universität Aachen über akustische Archäologie. Ziel des Projekts war die virtuelle Rekonstruktion der Klänge des alten hispanischen Ritus. Schola Antiqua hat das Werk Apocalypse des Komponisten Jesús Torres uraufgeführt, ebenso die Werke Libro Leonor José Maria Sánchez Verdú (mit dem Ensemble Organum) und Paharión von Konstantia Gourzi (zusammen mit dem EnsembleOpus21).

Darüber hinaus singt die Schola regelmäßig gregorianische und hispanische Monodie bei liturgischen Feiern, die schließlich den authentischen Kontext darstellen, für den diese Musik komponiert wurde.
So, 14.10.2018 / 15H00
Eintritt frei / Keine Reservierung erforderlich
Tel: +352 521 521
Cube 521
1-3, Driicht L-9764 Marnach