Julie Wagener erhält einen Preis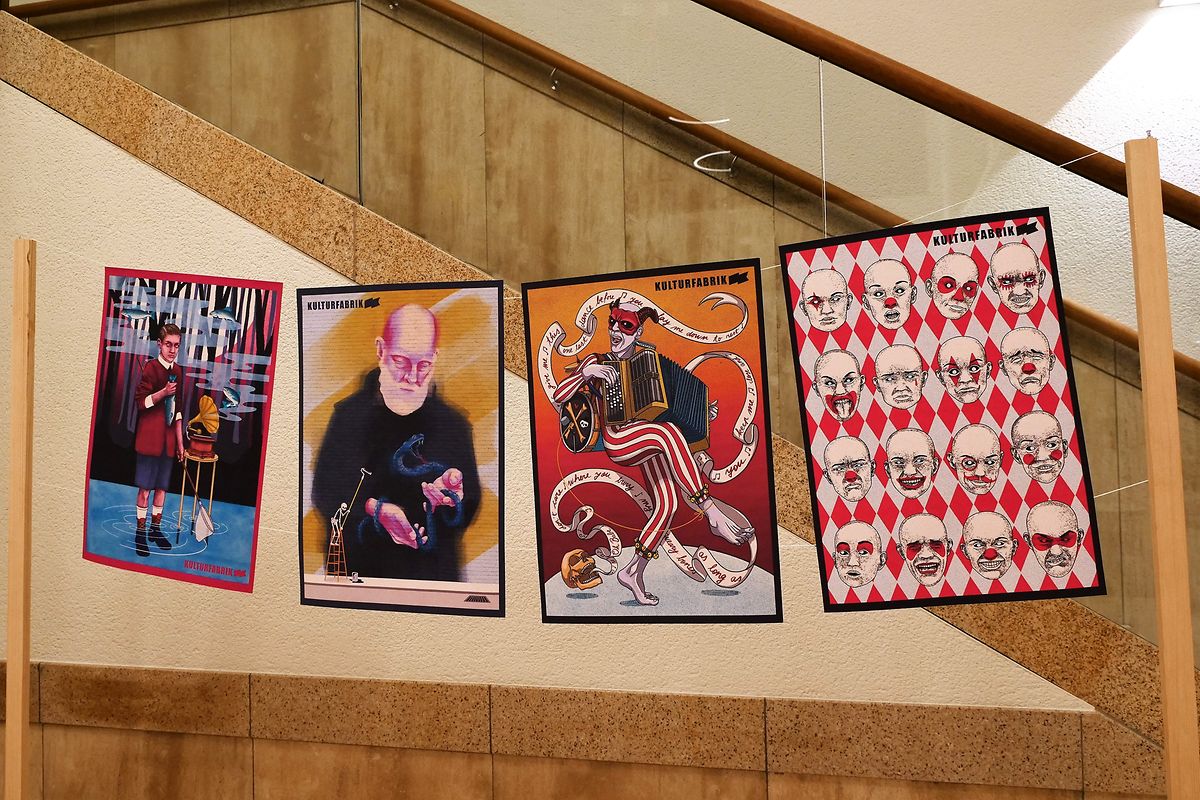 Picture Gallery
Please scroll down,
to see more pictures.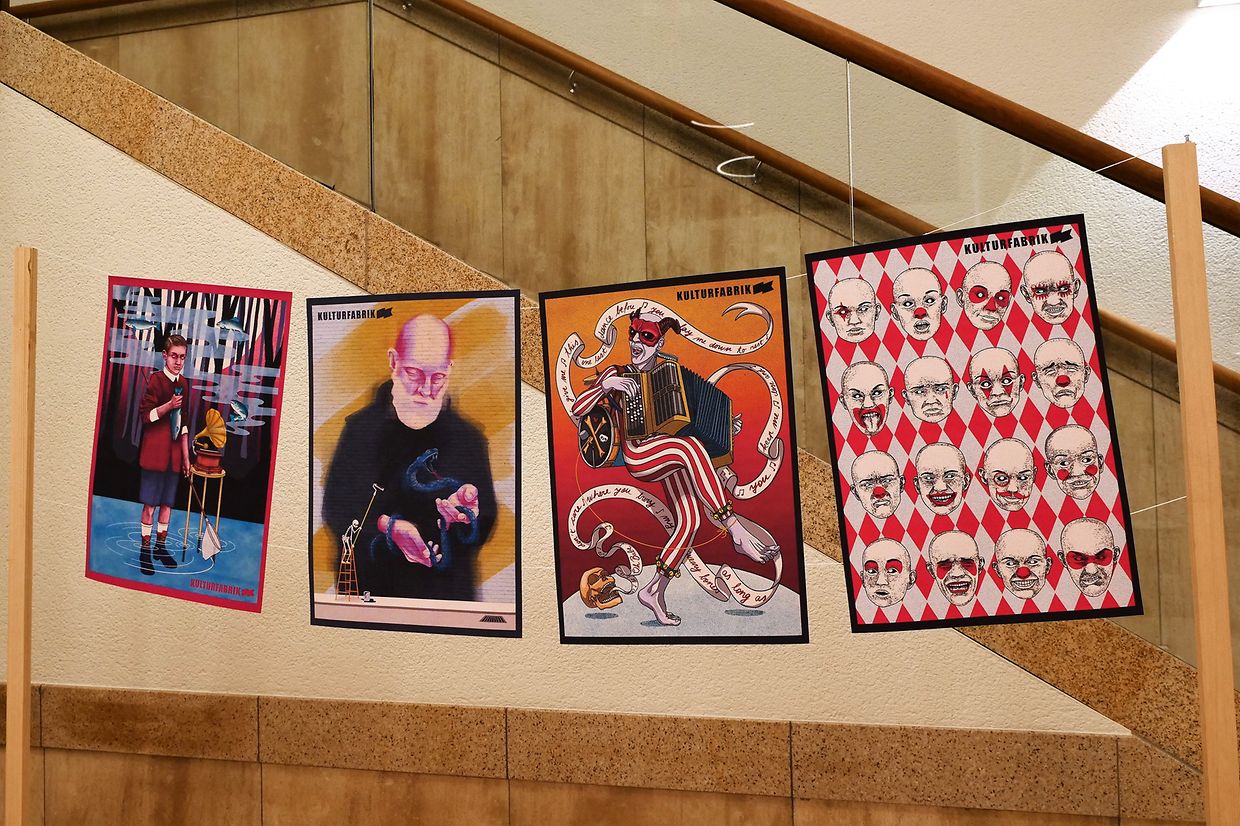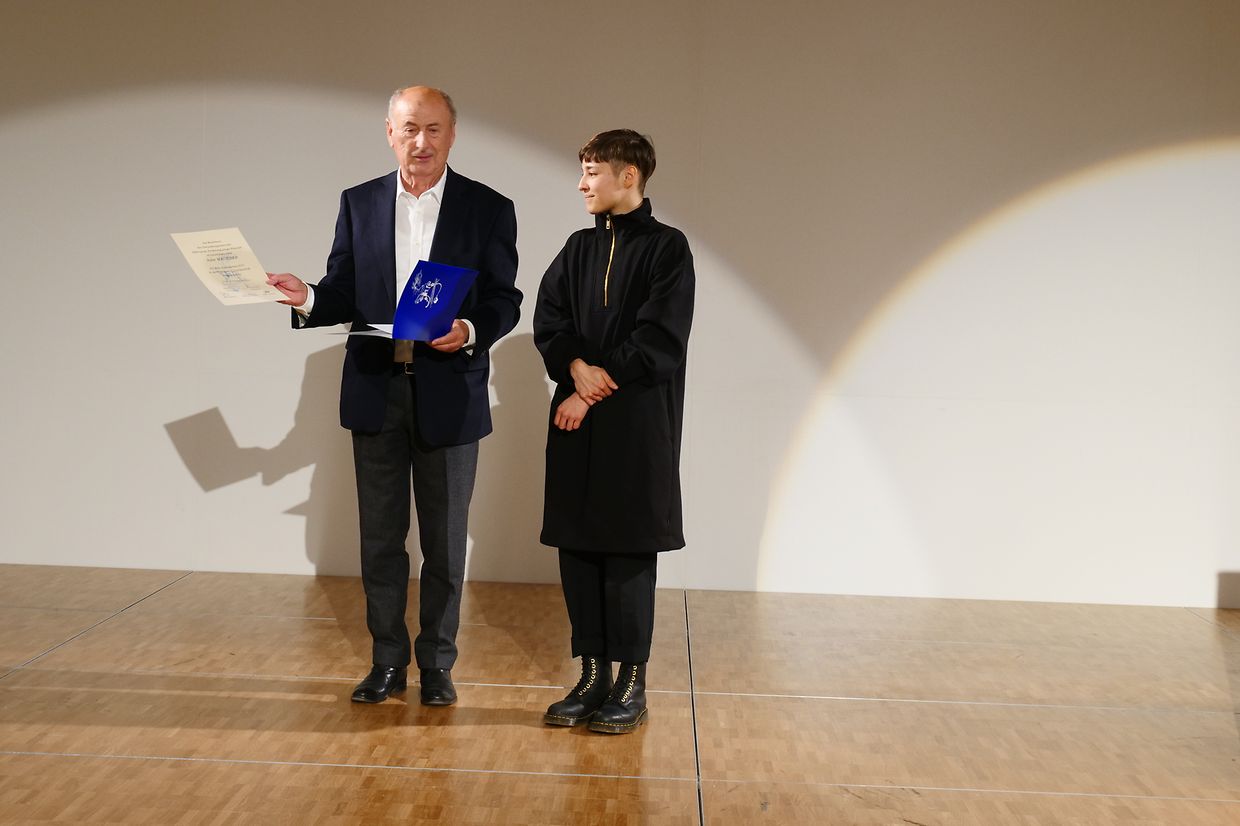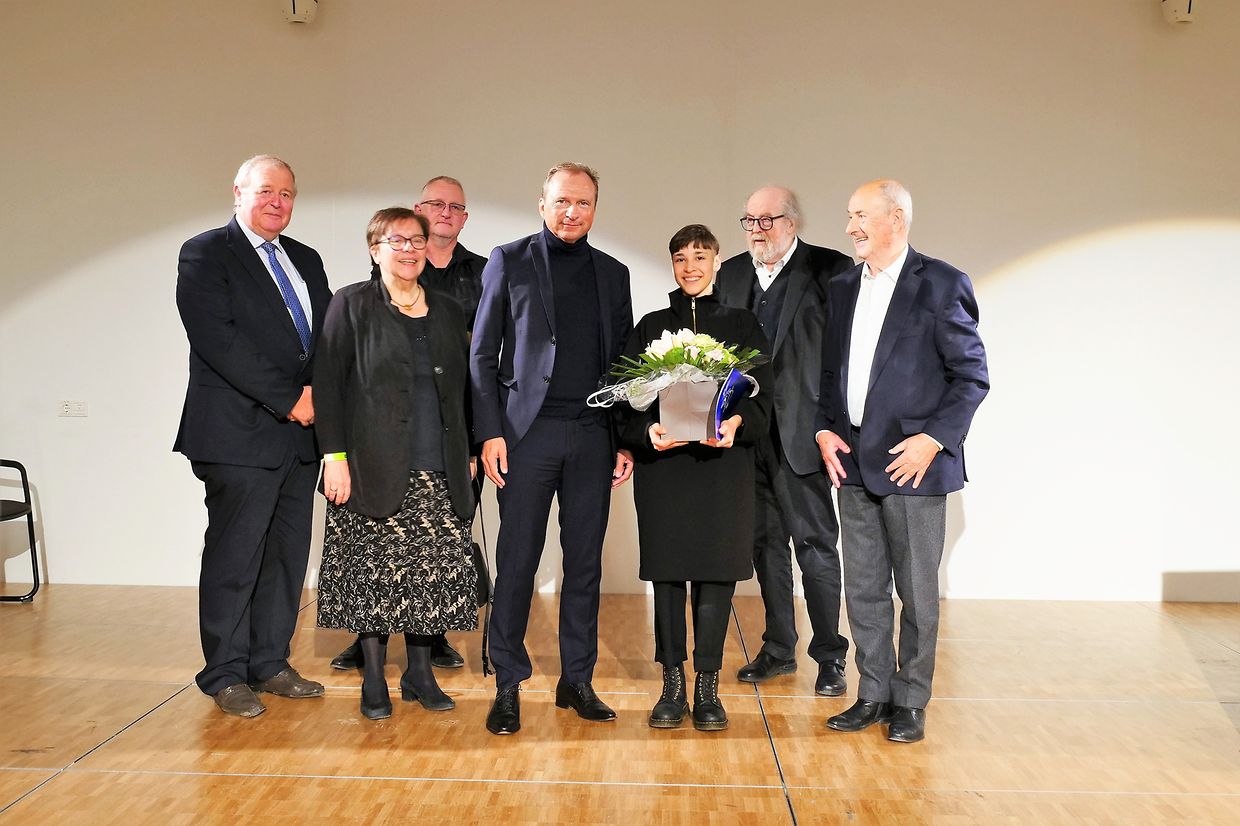 Am Dienstag, den 23. November, wurde der jungen Künstlerin Julie Wagener im Festsaal des Mamer Schlass der Preis in der Kategorie Illustrationen der Stiftung zur Förderung junger Künstler in Luxemburg verliehen. Nach einer Begrüßung durch den Präsidenten der Stiftung, Alfons Schmid, erklärte Lex Weyer, Mitherausgeber des Buches "60 Illustrators of Luxembourg", den Gästen die Bedeutung des Wortes "Illustration". Fernand Weydes hielt die Laudatio, bevor Alfons Schmid der jungen Künstlerin ihren Preis überreichte. Sie erhielt außerdem einen schönen Blumenstrauß vom Bürgermeister der Gemeinde Mamer Gilles Roth, der die Preisträgerin zu ihren Kreationen beglückwünschte. Der Abend endete mit einem Empfang, der von der Gemeinde ausgerichtet wurde.
Julie Wagener wurde 1990 in Bogota (Kolumbien) geboren. Sie absolvierte 2010 ihr Abitur am Lycée des Garçons in der Sektion "Arts plastiques". Anschließend studierte sie an der ESA (École supérieure des arts) Saint-Luc in Brüssel, wo sie 2013 ihr Abschlussdiplom in der Sektion "Illustration" erhielt. Zwischen 2017 und 2021 nahm die junge Künstlerin an etlichen Ausstellungen teil und war an zahlreichen Publikationen beteiligt. 2019 erhielt sie den "Luxemboiurg Desig Award-Silver" in der Kategorie "Illustration Design". Bei der Eröffnung des Creative Hubs i n Differdingen ließ die junge Künstlerin sich dort nieder. Dort fertigt sie Ölgemälde, Zeichnungen und Illustrationen aller Art an. Eigener Aussage zufolge will sie den Menschen etwas "Neues und Ungewohntes" zeigen. Zudem setzt sie sich für die Belange der Künstler und Künstlerinnen ein. Nun wurde die junge Frau für ihr Schaffen und ihr Engagement mit dem Preis der Stiftung zur Förderung junger Künstler belohnt.