YOUNG FRANKENSTEIN: THE MUSICAL - 08.11.2018 - 11.11.2018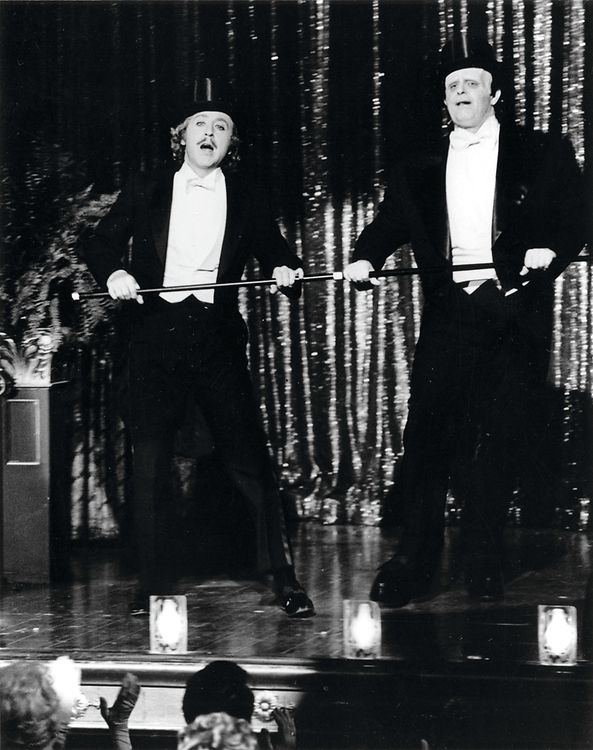 YOUNG FRANKENSTEIN: THE MUSICAL
PIRATE PRODUCTIONS
Mel Brooks' riotously funny send-up of 1930s horror films gets a musical version, complete with side-splitting jokes, hilarious songs and a tap-dancing monster!

Desperate to escape his grandfather Victor's legacy, Dr. Frederick Franken­stein (now pronounced "Fronkensteen") is Dean of Anatomy at New York's most famous institute of higher learning, the Johns, Miriam and Anthony Hopkins School of Medicine. Hearing of his grandfather's passing he leaves behind his mad-cap fiancée Elizabeth to travel to Transylvania in order to settle his grandfather's estate.

However, once there he discovers his grandfather's secret library and becomes convinced that it might actually be possible to re-animate dead tissue. With the help of servants Igor, Inga and the fearsome house­keeper Frau Blücher he creates his own monster, who escapes causing panic amongst the local villagers (led by Chief of Police, Inspector Hans Kemp) Further complications ensue with the unexpected arrival of Elizabeth and her entourage...

Following the critical and commercial success of his musical version of The Producers, actor, writer, producer, director and comedian Mel Brooks began composing the score to a Broadway musical adaptation of Young Frankenstein, which he says is "perhaps the best movie [he] ever made."

This new Pirates' production features a cast of 30 actors and a live orchestra.
Language: English
Duration: 180 minutes
Dates:
08.11.18 | 19:30
09.11.18 | 19:30
10.11.18 | 14:30
10.11.18 | 19:30
11.11.18 | 14:30
Prices: Normal price: 25 € /Reduced price: 12.5 €
Place: Kinneksbond Centre Culturel Mamer
Box office
www.pirates.lu
T. (+352) 35 63 39
tickets@pirates.lu