Überreichung der Ehrenpreise der Multilateralen Briefmarkenausstellung 2019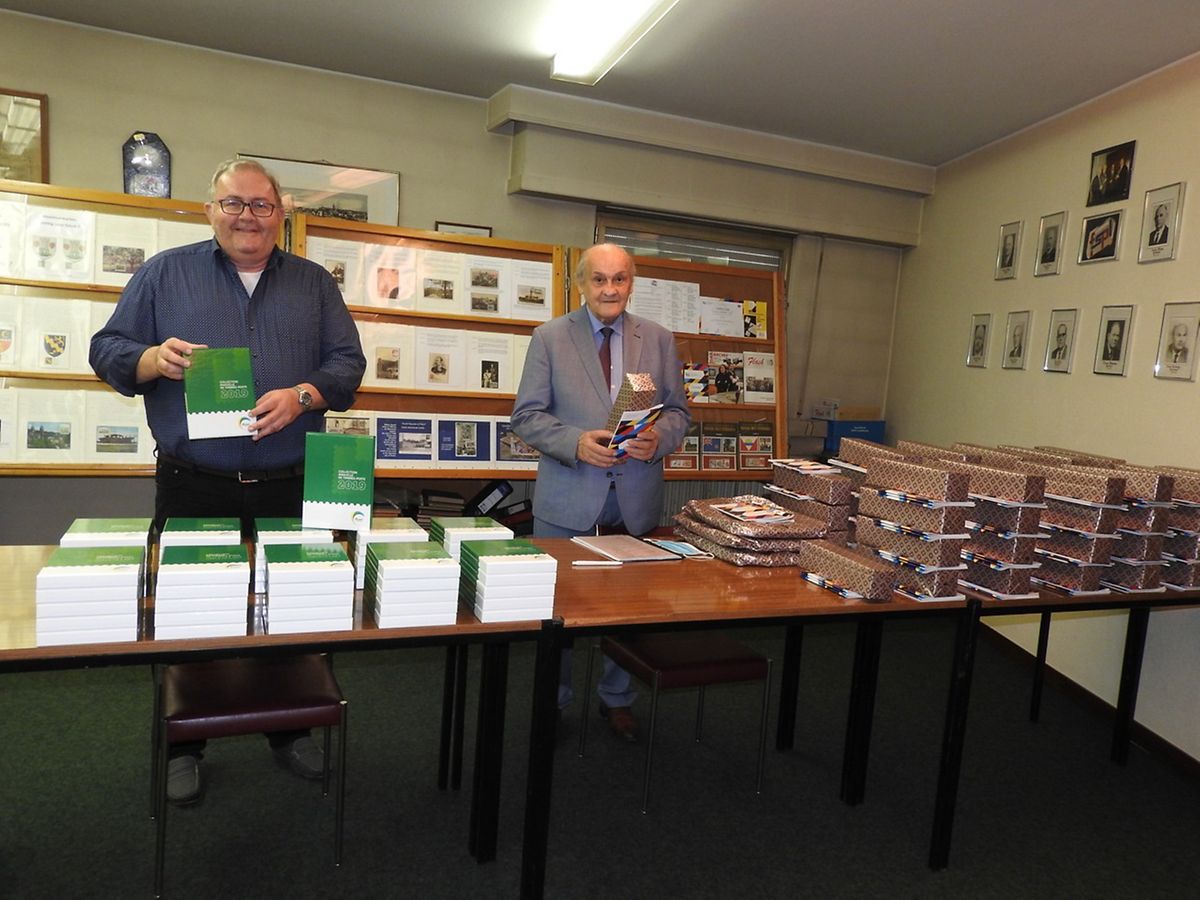 Picture Gallery
Please scroll down,
to see more pictures.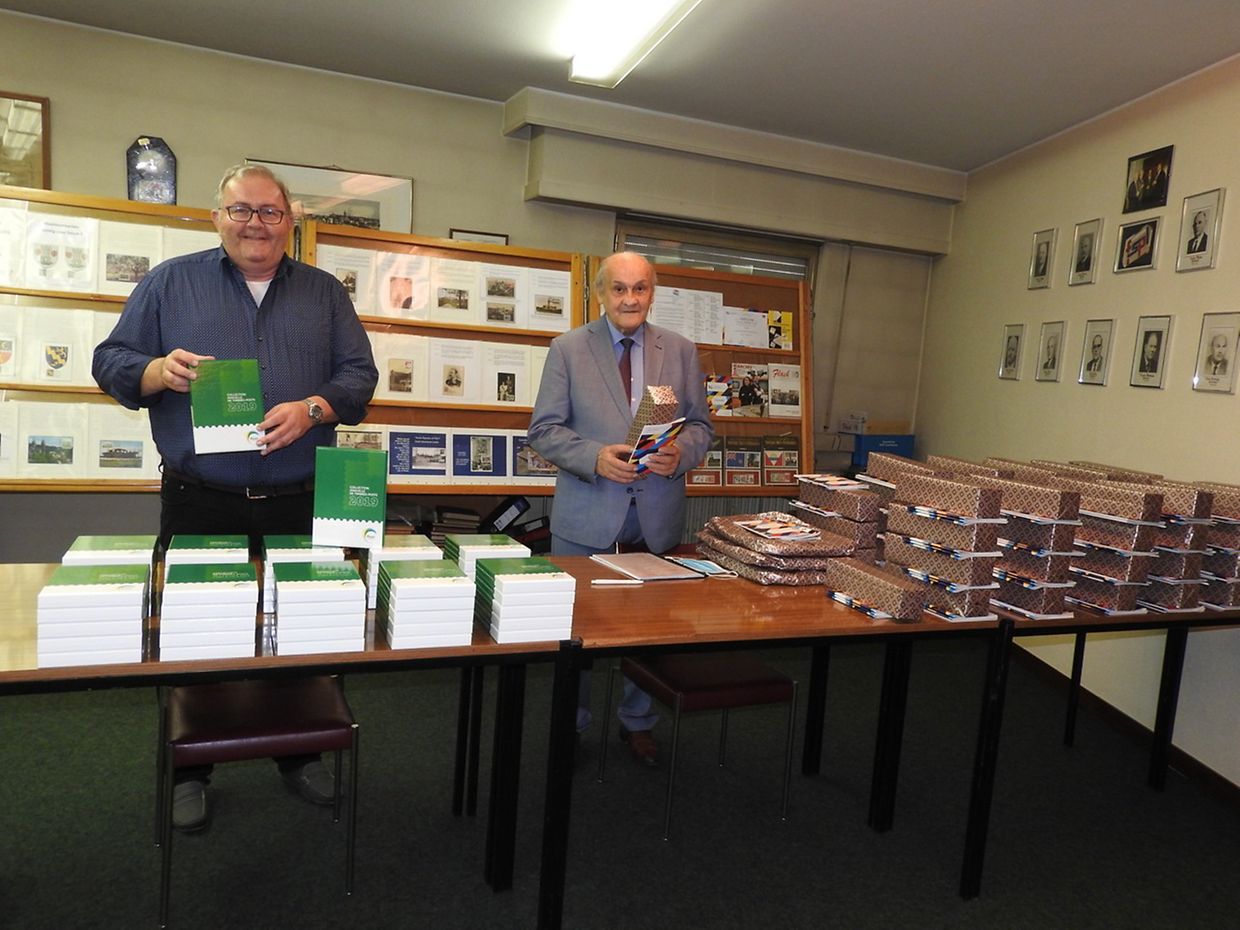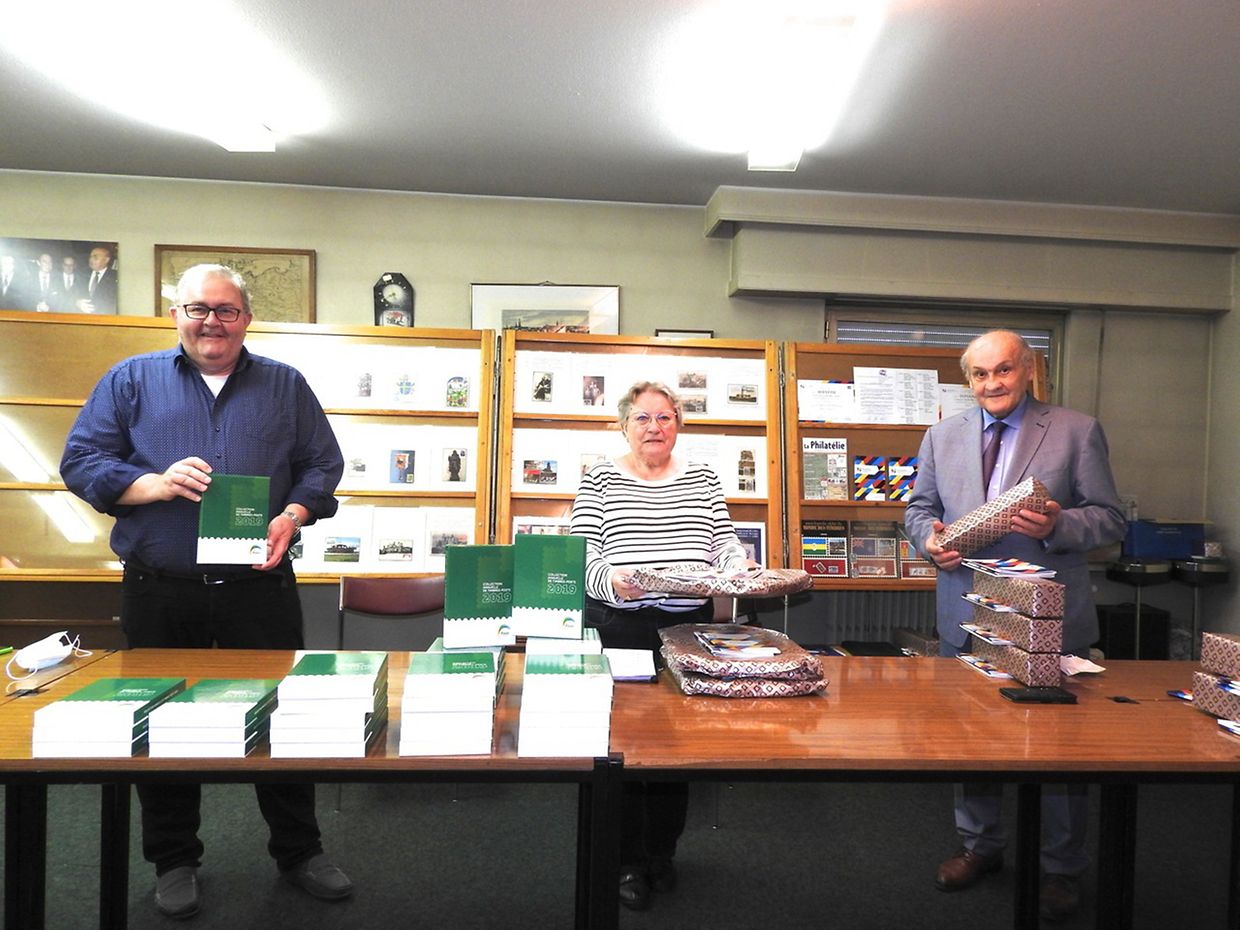 Am Samstag dem 3. Oktober überreichten Emile Espen, Chef von der Post Philately und Jos Wolff, Präsident der FSPL, Fédération des Sociétés Philatéliques du Grand-Duché de Luxembourg, Ehrenpräsident der FIP (Weltbriefmarkenverband) und Andrée Trommer-Schiltz, Vizepräsidentin für das Zentrum, Ehrenpreise an die Austellerinnen und Aussteller, welche sich an der internationalen "Multilaterale Briefmarkenausstellung Luxemburg 2019" beteiligt hatten. Die Ausstellung stand unter der Schirmherrschaft S.K.H. des Grossherzogs und den Auspizien von Herrn Xavier Bettel, Staatsminister, der Stadt Luxemburg, vertreten durch Frau Lydie Polfer, Bürgermeisterin, und Herrn José-Ramon Moreno, Präsident der FEPA (Federation of European Philatelic Associations).
Wegen der Corona Pandemie wurden die Ehrenpreise jeweils an Gruppen von fünf Personen mit Maske im Foyer de la Philatélie, in Luxemburg-Stadt, überreicht.
Folgende Aussteller waren in folgenden Gruppen eingeteilt, die jeweils in Abständen von 10 Minuten ihre Preise erheilten: Gr. 1: Bichel Nelly, Debra Charles, Gillander-Theisen Mariette, Mathieu-Polfer Nicole, Reuter Rudy; Gr. 2: Azzolin Rino, Jungblut Guy, Schäfer Theo, Vertommen Yves, Trommer Andrée; Gr. 3: Fuchs Eric, Graffé Josy, Schaack Marc, Staar Leander, Wagner François; Gr. 4: Basien Dieter, Basien-Antunes Maria, Krack Francy, Lenard Charles, Nosbaum Olivier; Gr. 5: Kensing Uwe, Rassel-Hengen Chantal, Oé Paul, Roulling Noël (Jugend), Braun Lola (Jugend); Gr. 6: Lonien Carlo, Olinger Léon, Piron Jeannot, Serres Willy, Weisgerber Jean; Gr. 7: Herr Jean, Jacob Sylvie, Laporte Jean-François, Letsch Ralph, Muller René; Gr. 8: Christoffel Ady, Houtsch Johny, Meurisse Alphonse, Nilles Louise, Schneider Roland; Gr. 9: Böttger Lars, Grosch Robert, Kirsch Michel, Kraemer Bernard, Schumacher Cédric (Jugend); Gr. 10: Jacoby Aloyse, Maes Norbert, Reuter Jean-Louis, Ries Henriette, Weber André; Gr. 11: Wolff Jos, FSPL und POST Philately. In der Wettbewerbsklasse beteiligten sich Aussteller der FSPL an folgenden Ausstellungsklassen: Traditionelle Philatelie, Postgeschichte, Ganzsachen, Thematische Philatelie, Maximaphilie, Offene Klasse, Ein-Rahmen Exponat, Jugend und Literatur. Außer Wettbewerb in den Klassen: Traditionelle Philatelie, Postgeschichte, Thematische Philatelie, Aero- und Astrophilatelie, Moderne Philatelie, Maximaphilie, Ansichtskarten und die Weltbriefmarkenausstellungen: JUVALUX 1988 & 1998 in Bild und Text. Für die Multilaterale Briefmarkenausstellung Luxemburg 2019 gaben POST Philately und die FSPL eine Broschüre, einen Katalog und ein Palmarès heraus. Die drei Belege dieser Ausstellung kann man noch kostenlos bei der FSPL bestellen: Adresse: Jos Wolff, 67, rue du Centre, L-3960 Ehlange/Mess, oder Email wolffh@pt.lu. Somit ist die internationale Briefmarkenausstellung Luxemburg 2019 abgeschlossen, bleibt jedoch in guter Erinnerung bei den beteiligten Ländern: Deutschland, Liechtenstein, Luxemburg, Niederlande, Österreich, Schweiz und Slowenien. Die nächste Multilaterale Briefmarkenausstellung wird 2020 in Sankt Pölten, Österreich, stattfinden.