Musik berührt Herzen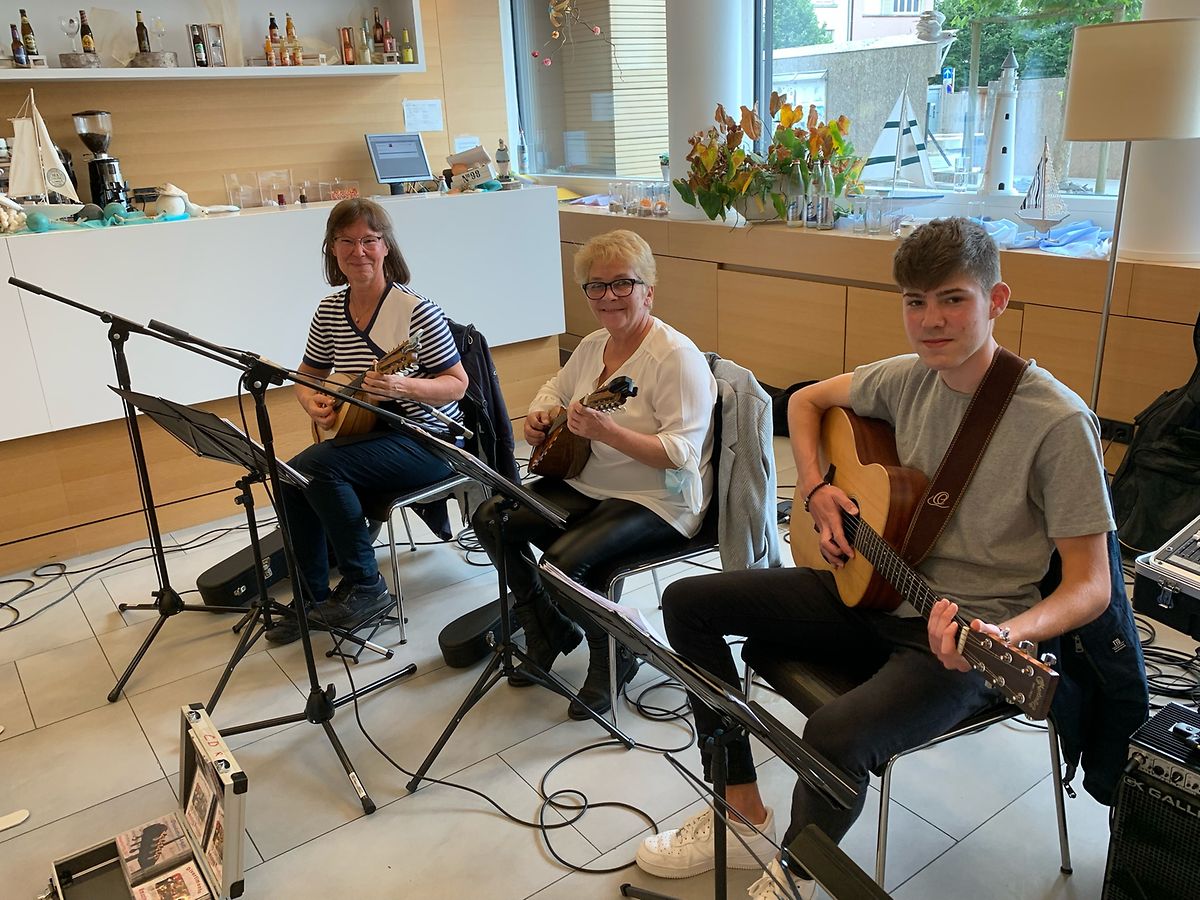 Picture Gallery
Please scroll down,
to see more pictures.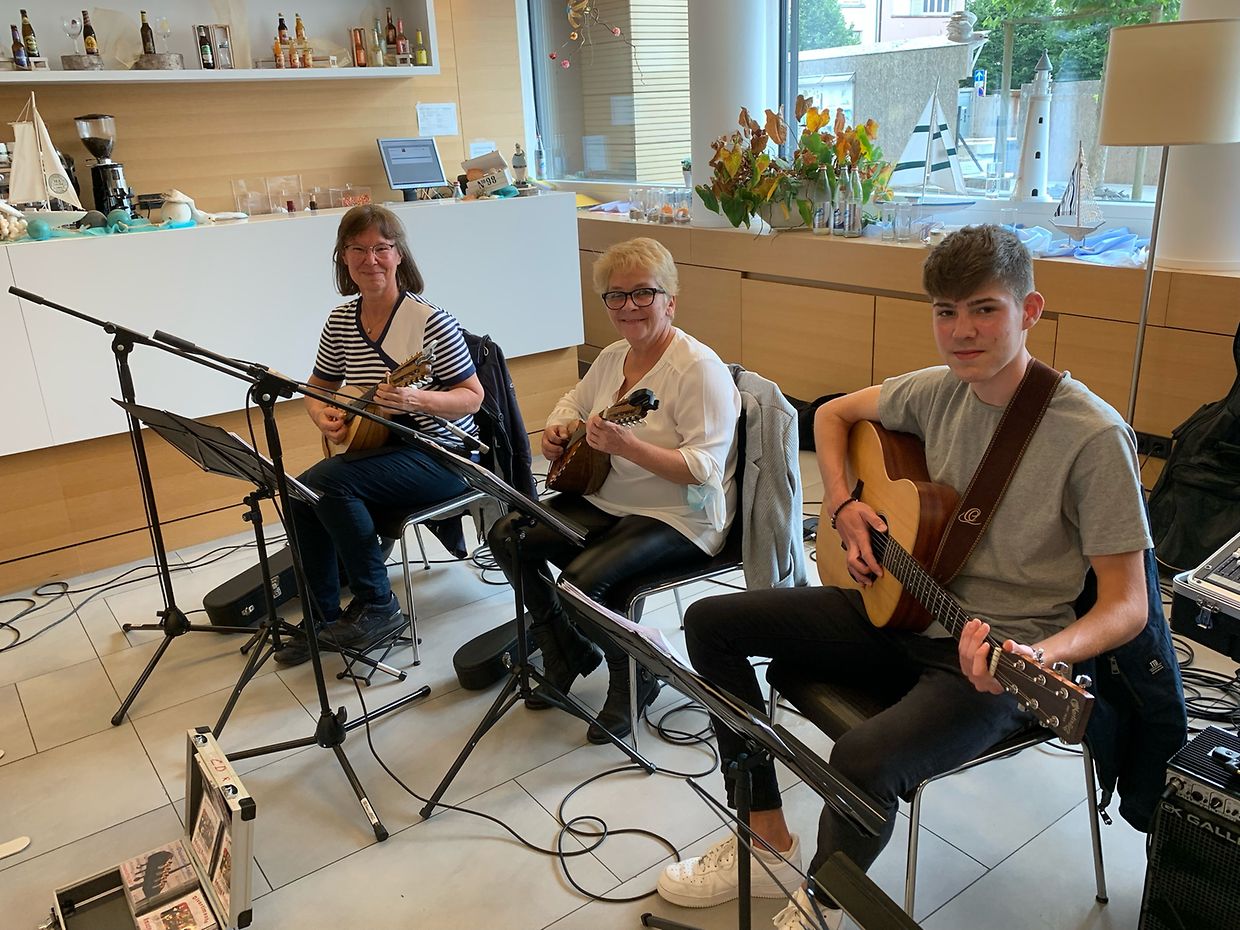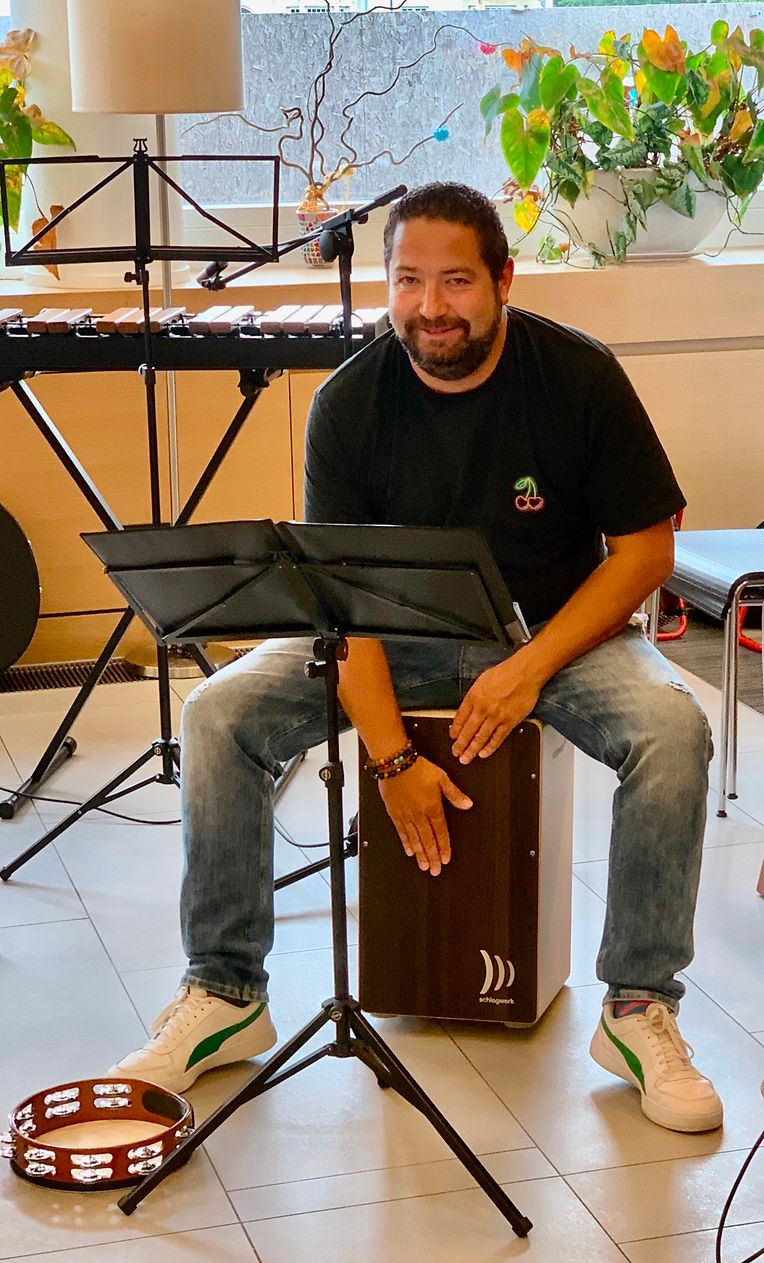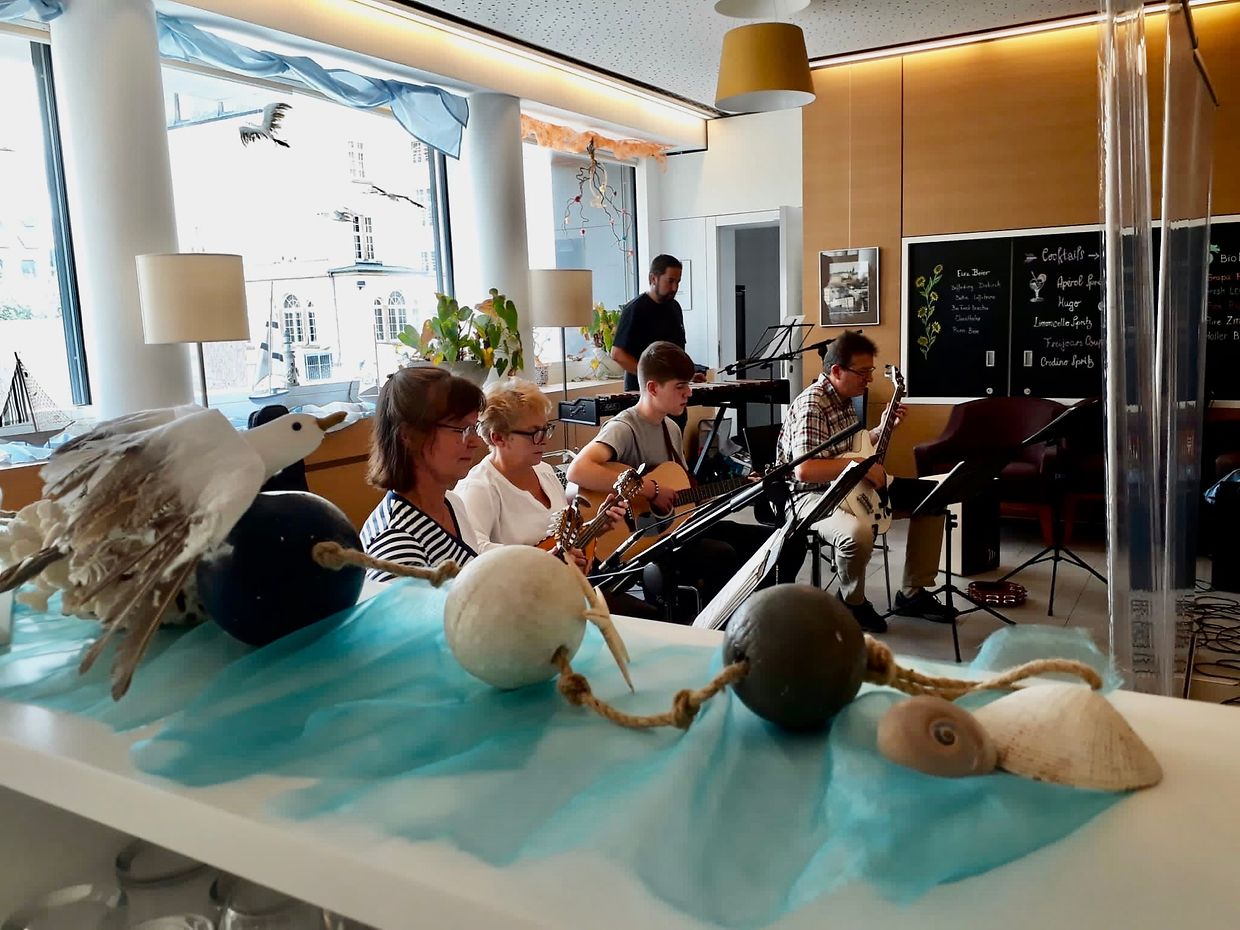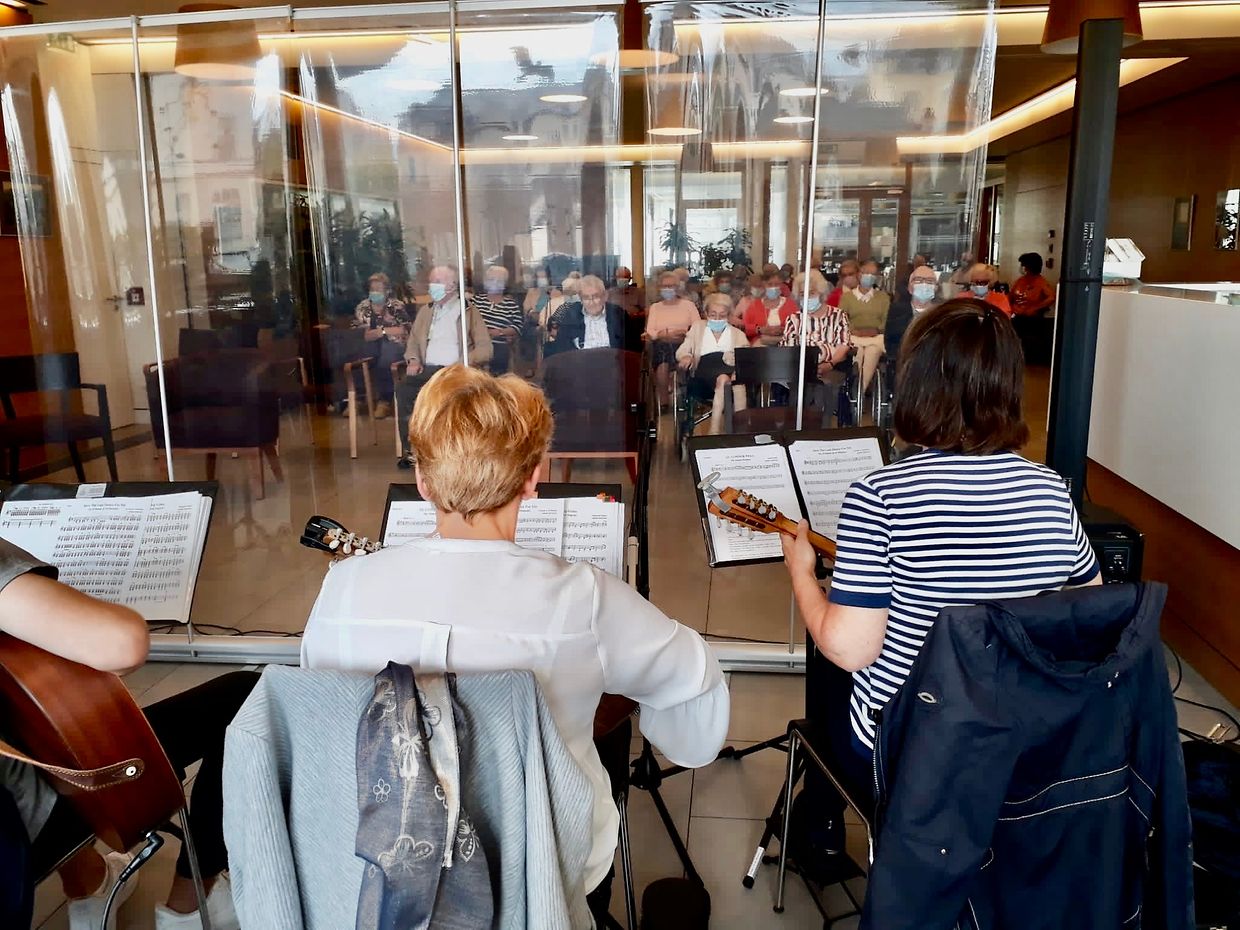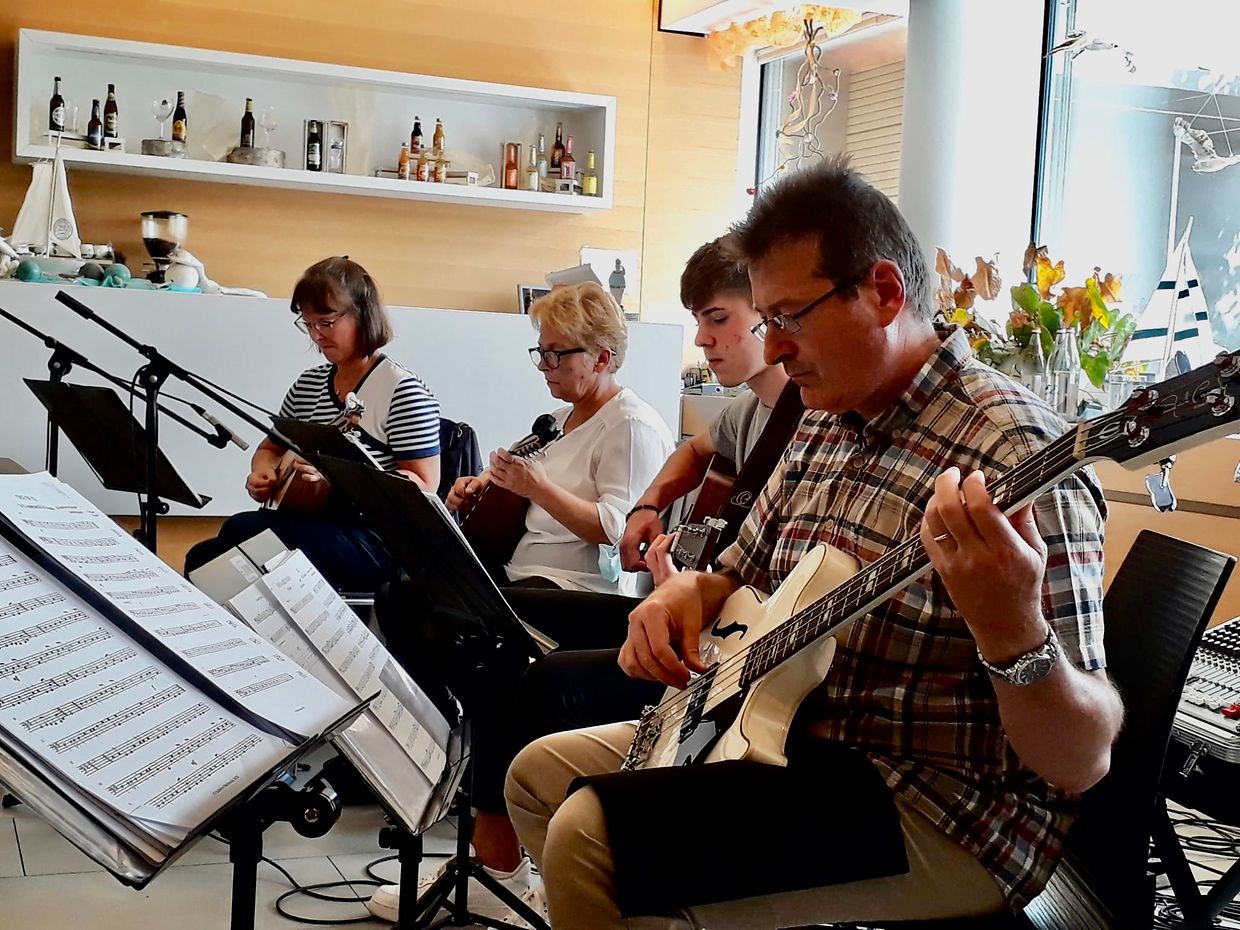 Die Begeisterung bei den Einwohnern des HPPA Sacré Coeur in Luxemburg war gross, als das Musikensemble Divertimento unter der Leitung von Isabelle Merlevede zum Konzert aufspielte. Mit gediegenem Abstand nahmen die Musiker die Zuhörer mit auf eine musikalische Reise. Die musikalischen Darbietungen mit ihren facettenreichen Interpretationen wussten die Herzen der Senioren im Nu zu erobern. Die Mandolinen liessen berühmte Songs aus der Popmusikwelt erklingen. Die Gitarren, neben ihren bemerkenswerten Soloeinlagen, sorgten für ein harmonisches Klangbild und als auf dem Xylophon die herzergreifenden Titel "Ech si frou mat Dir" oder "Tränen lügen nicht" erklangen, kullerten so manche Tränen. Mehrere Zugaben wurden verlangt und es war dem Musikensemble Divertimento eine grosse Freude mit den bestbekannten Hits "Sweet Caroline" und "Pretty Woman" viele Hände zum Klatschen zu bringen, um sich anschliessend mit dem berühmten Song "Time to say Goodbye" zu verabschieden.
Alles in allem ein wunderschönes Konzert für ein tolles und dankbares Publikum.
Weitere Informationen unter www.divertimento.lu