Internationale Hits bei Summer in the City.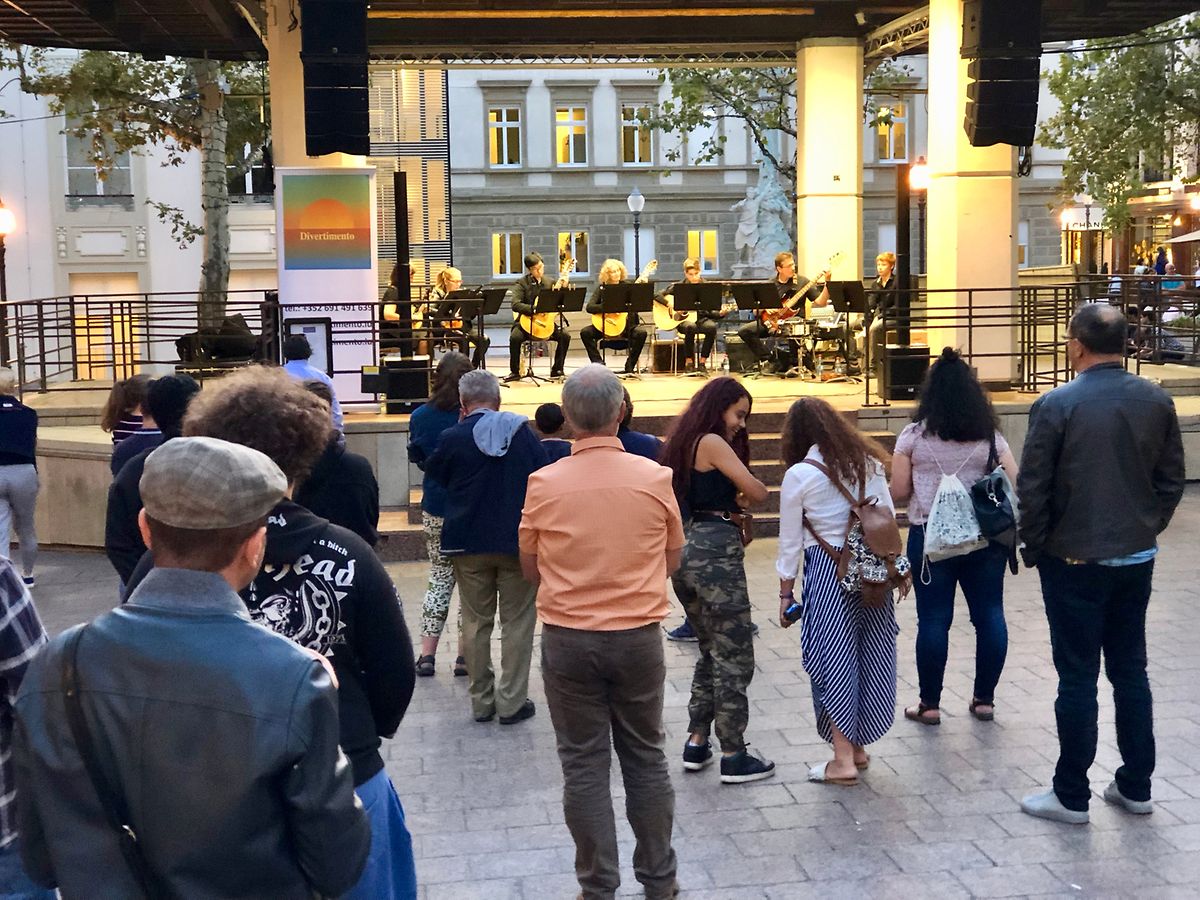 (de) Picture Gallery
pictureGallery.inviteToScroll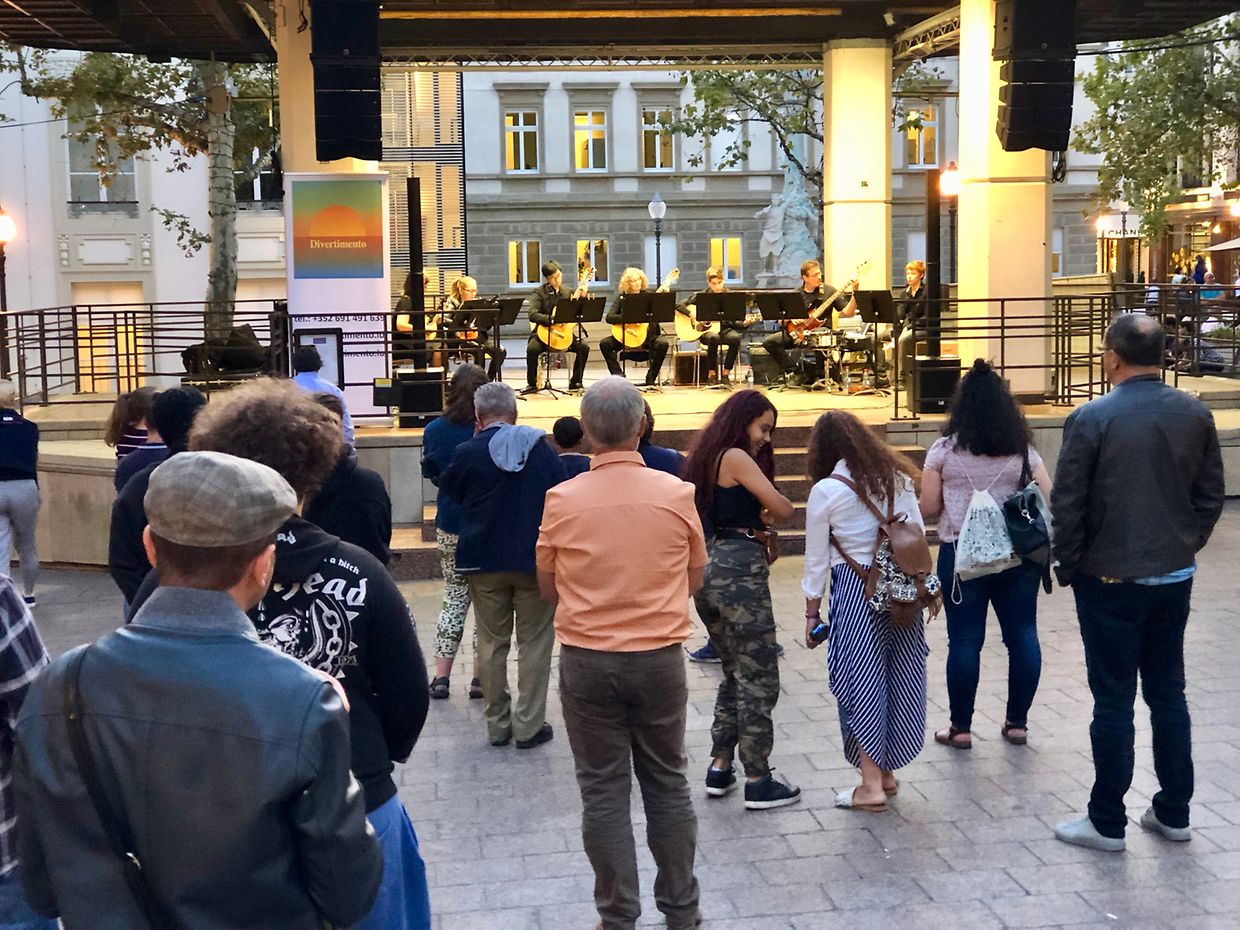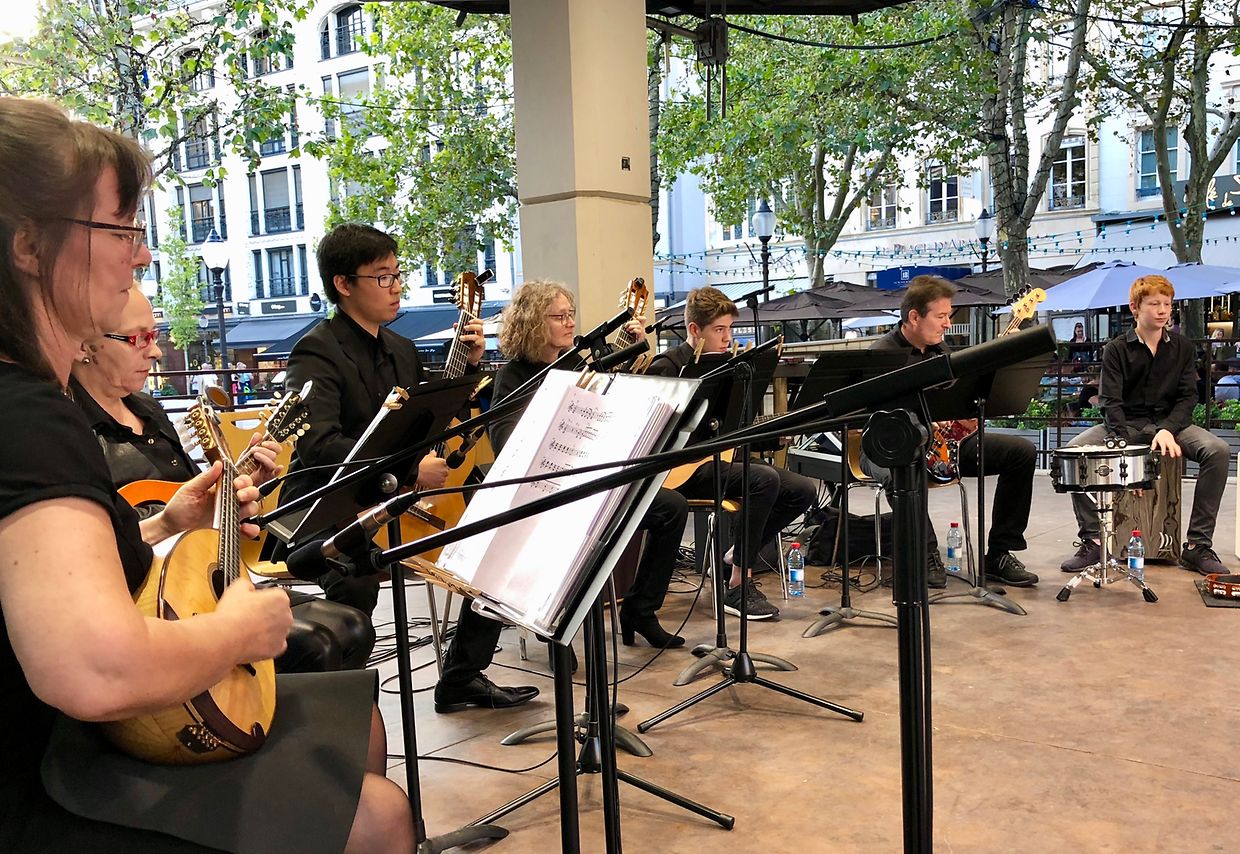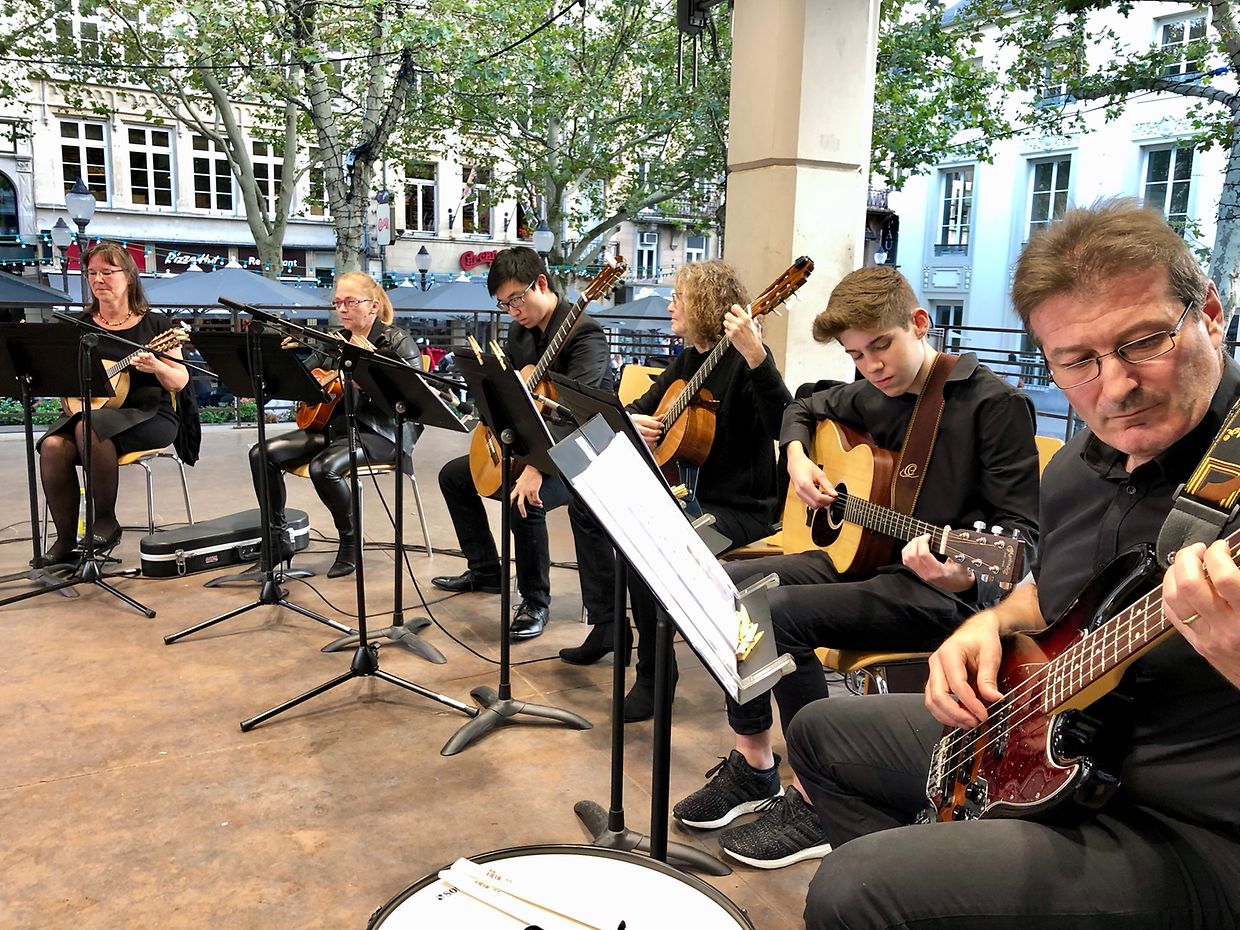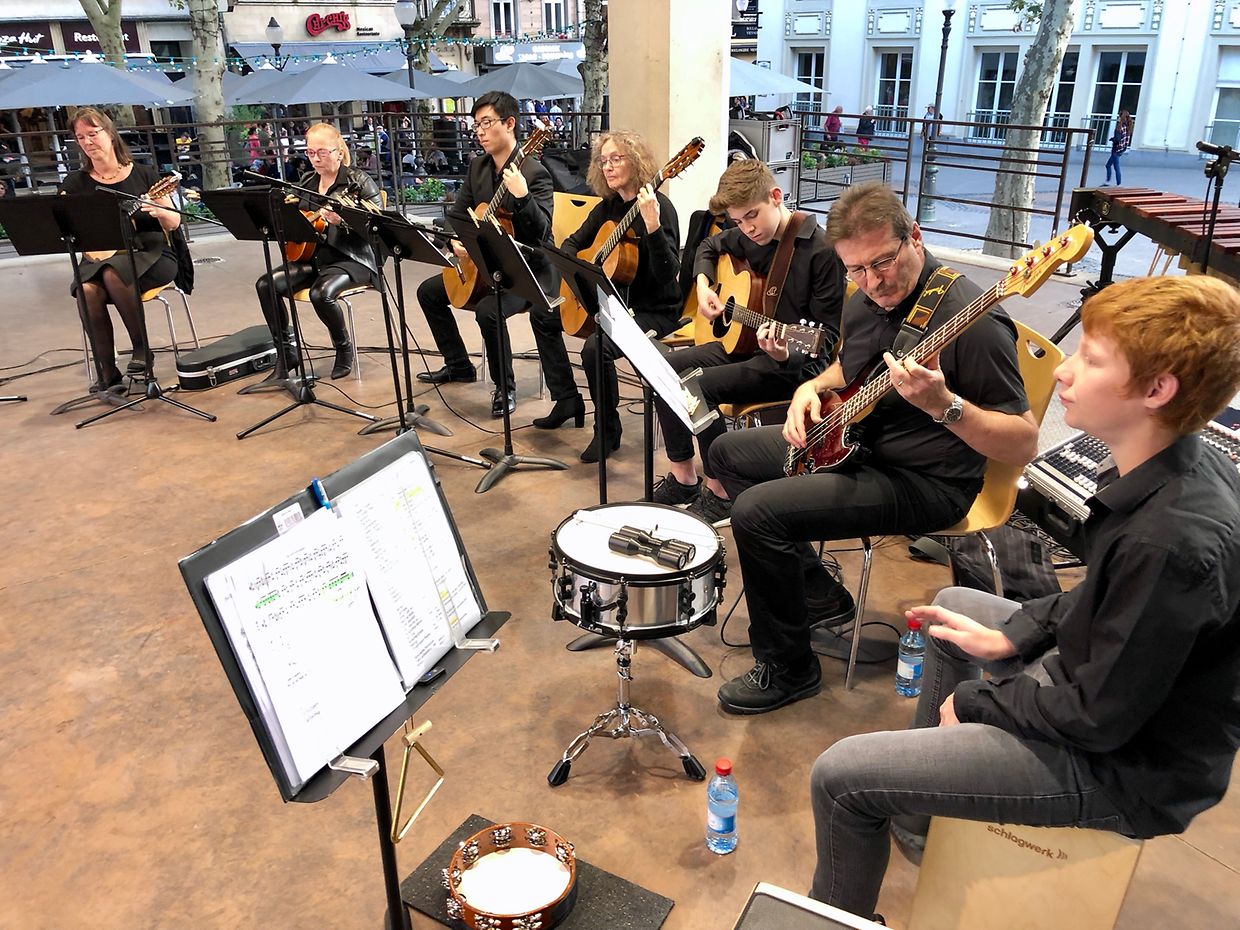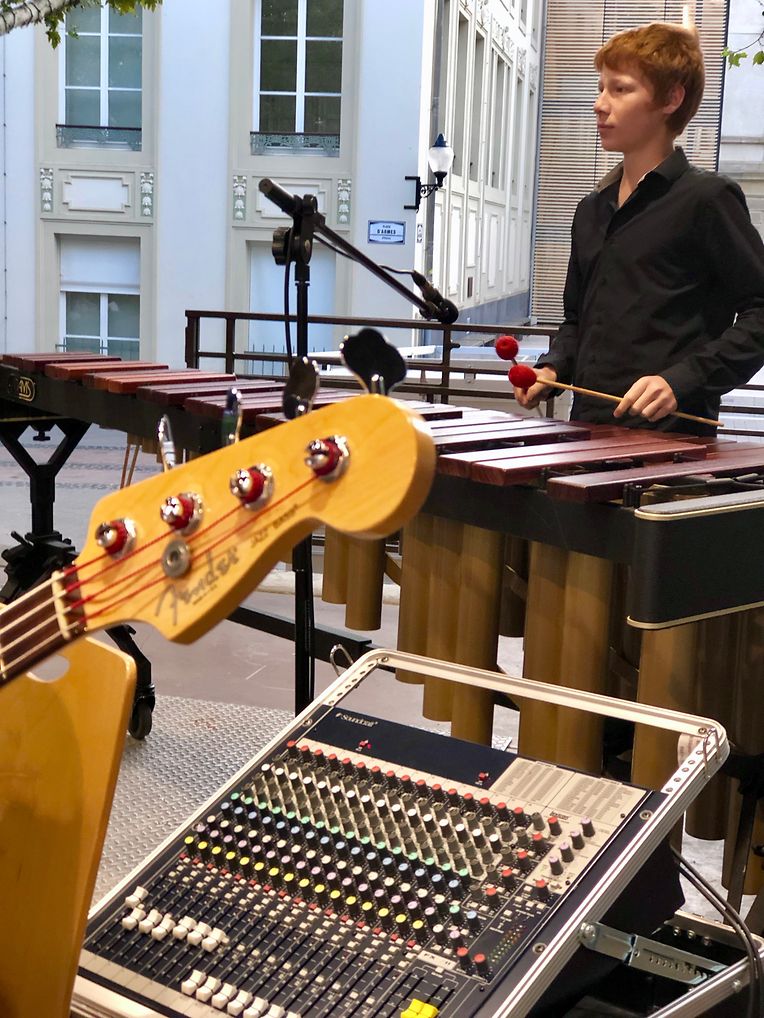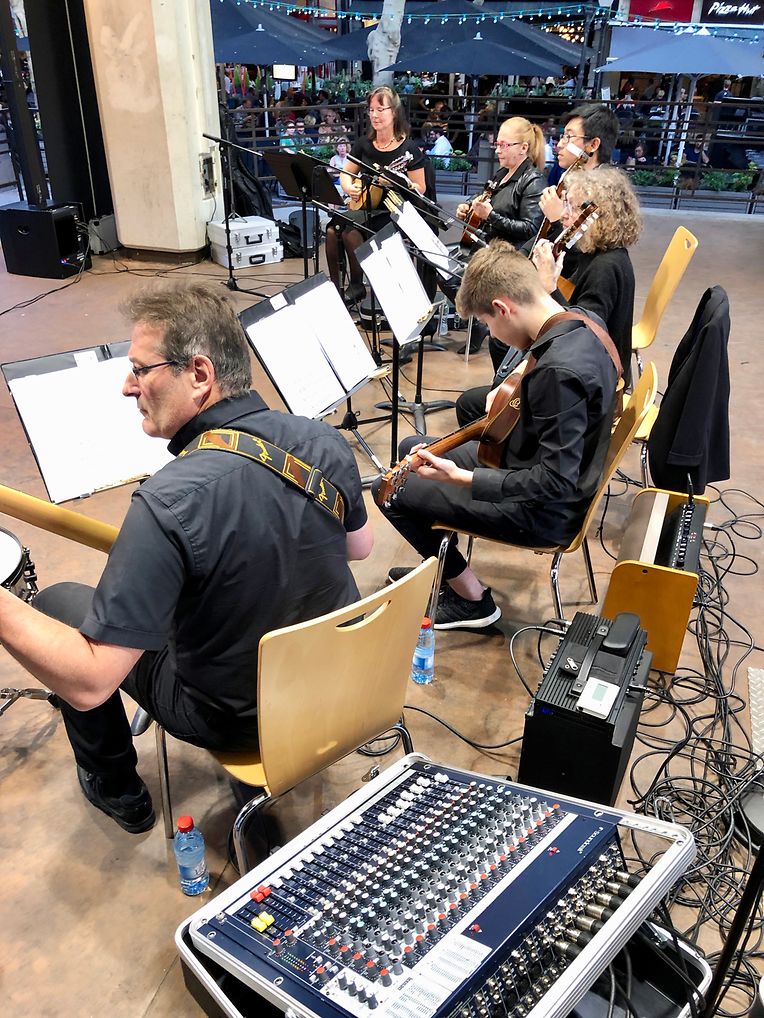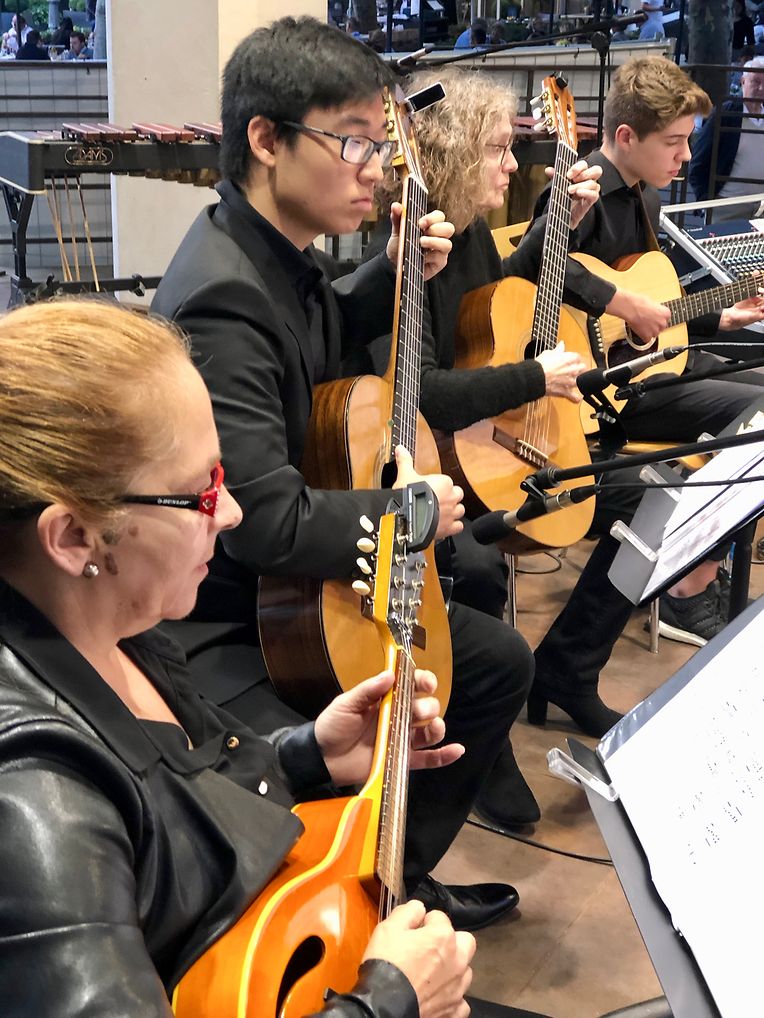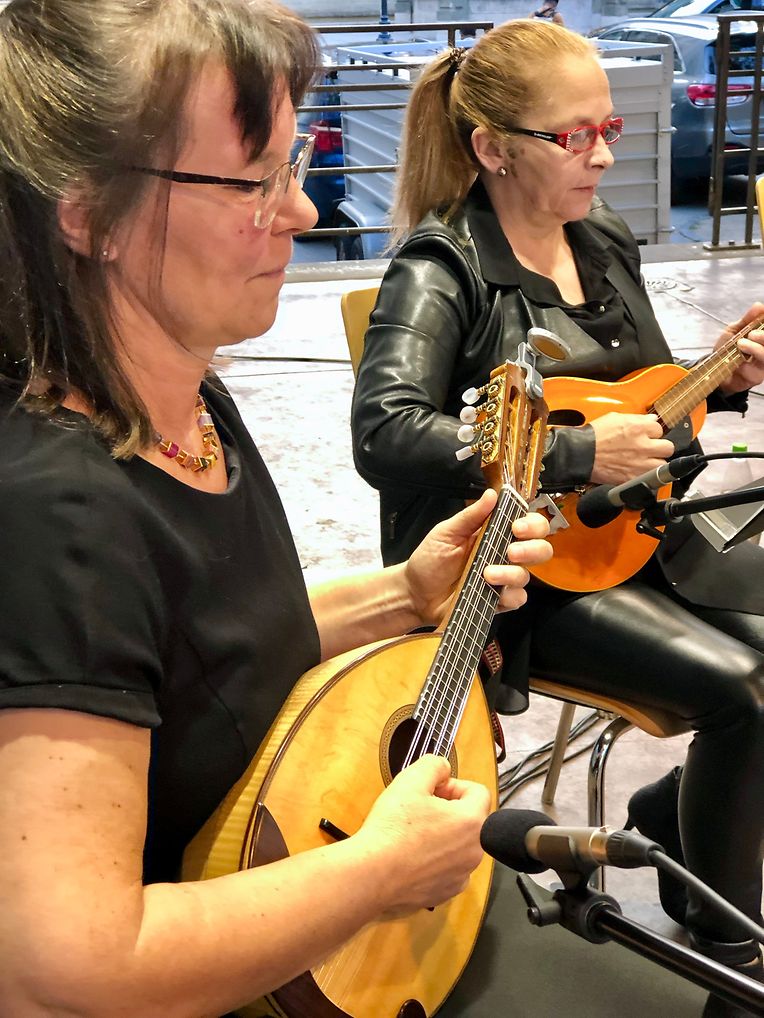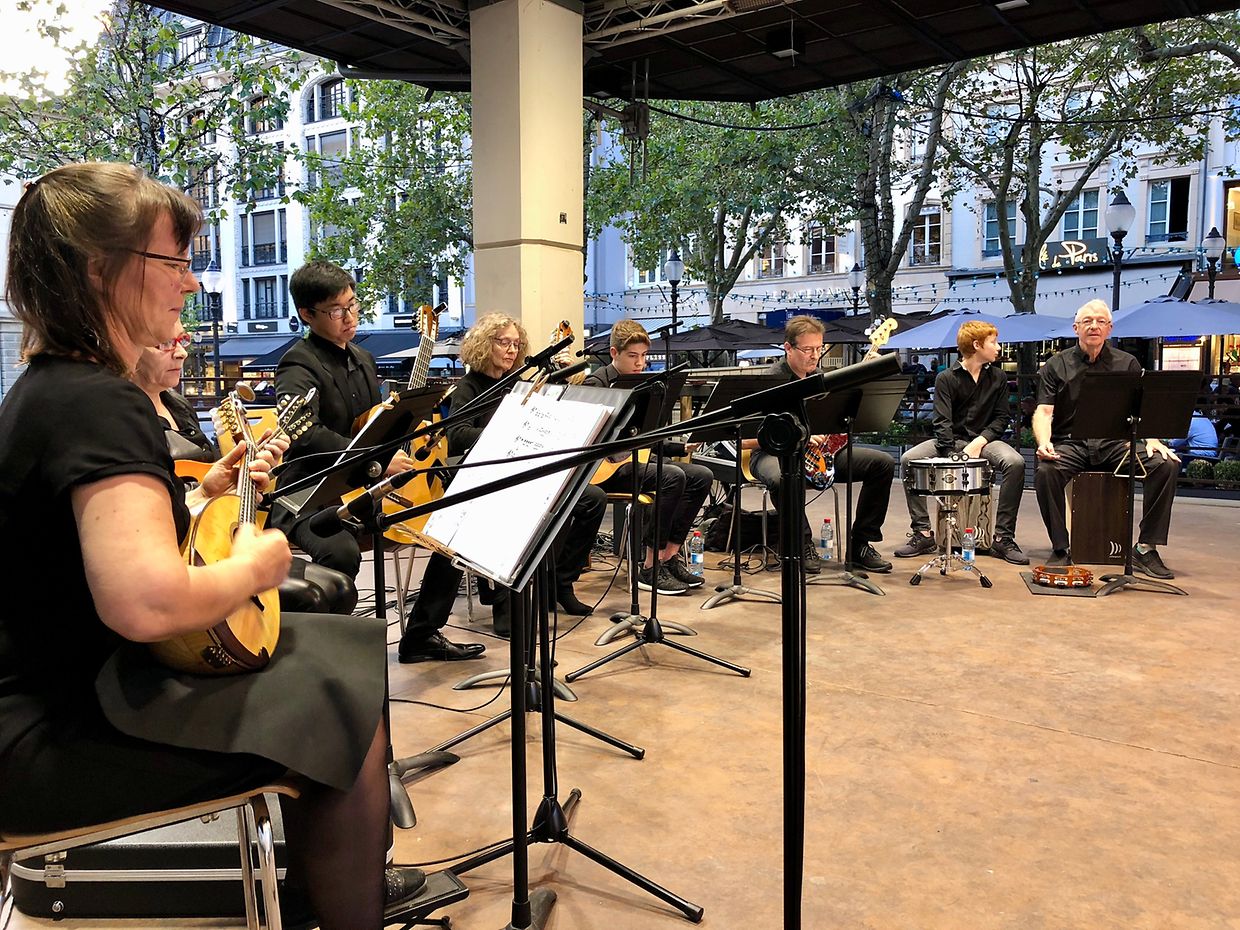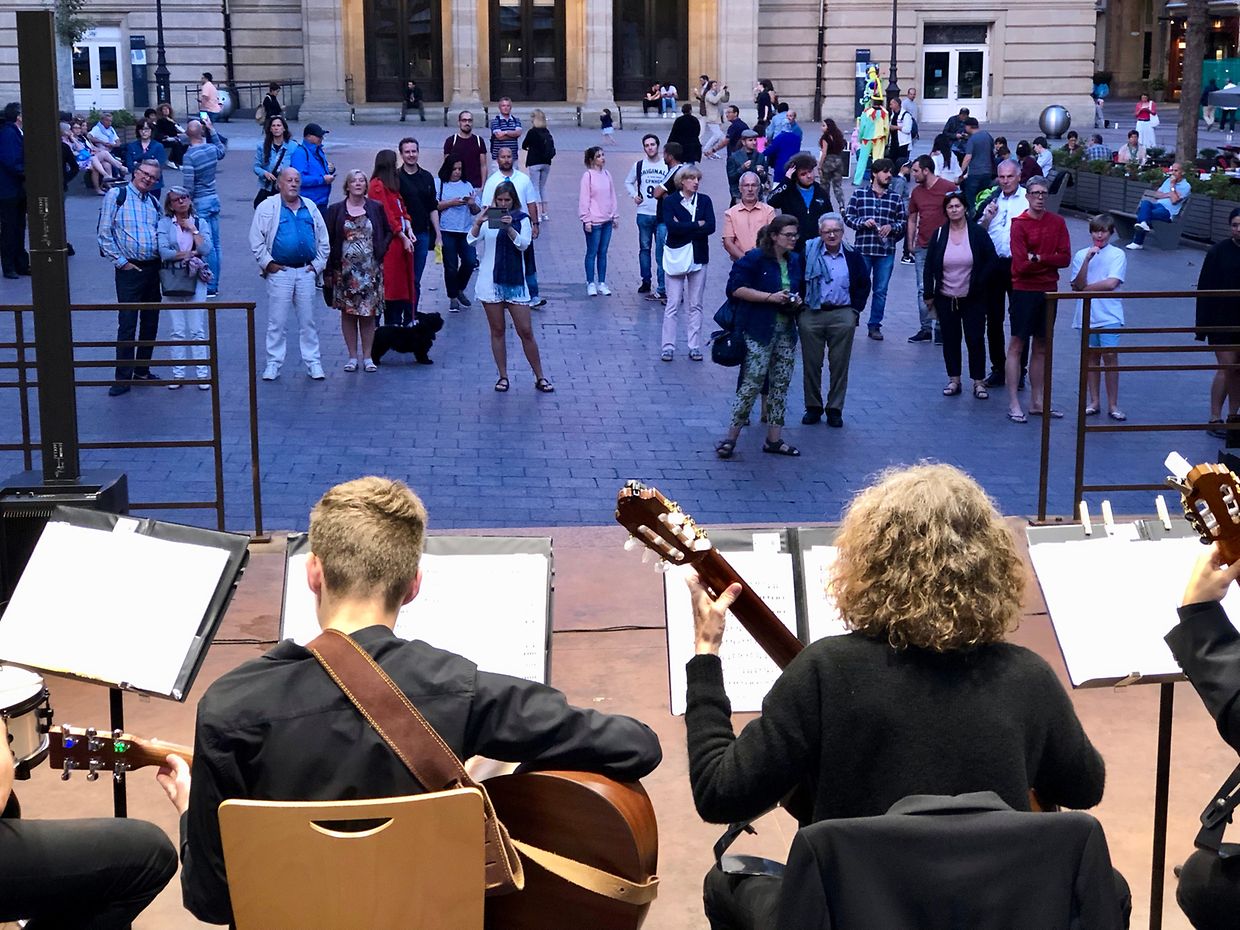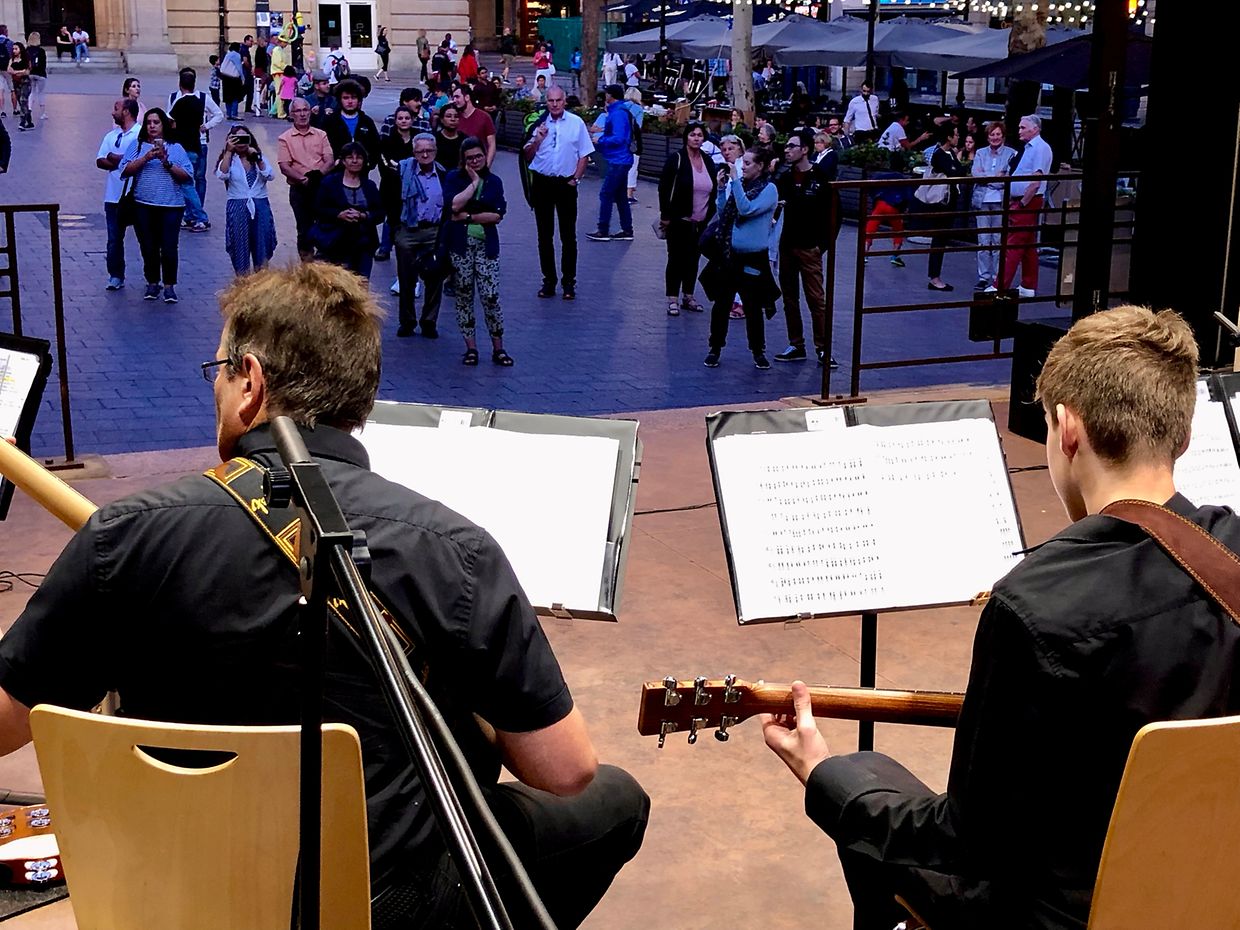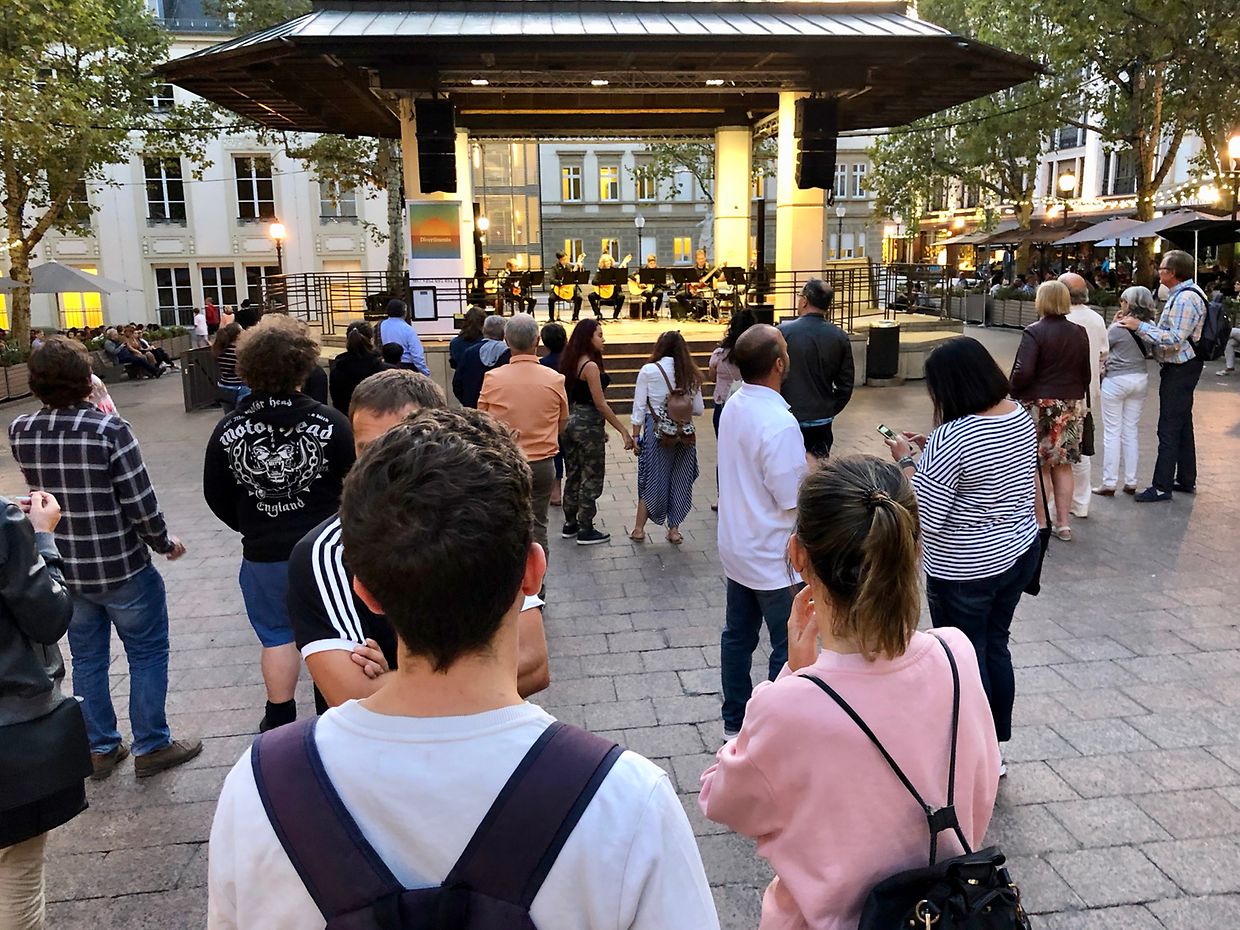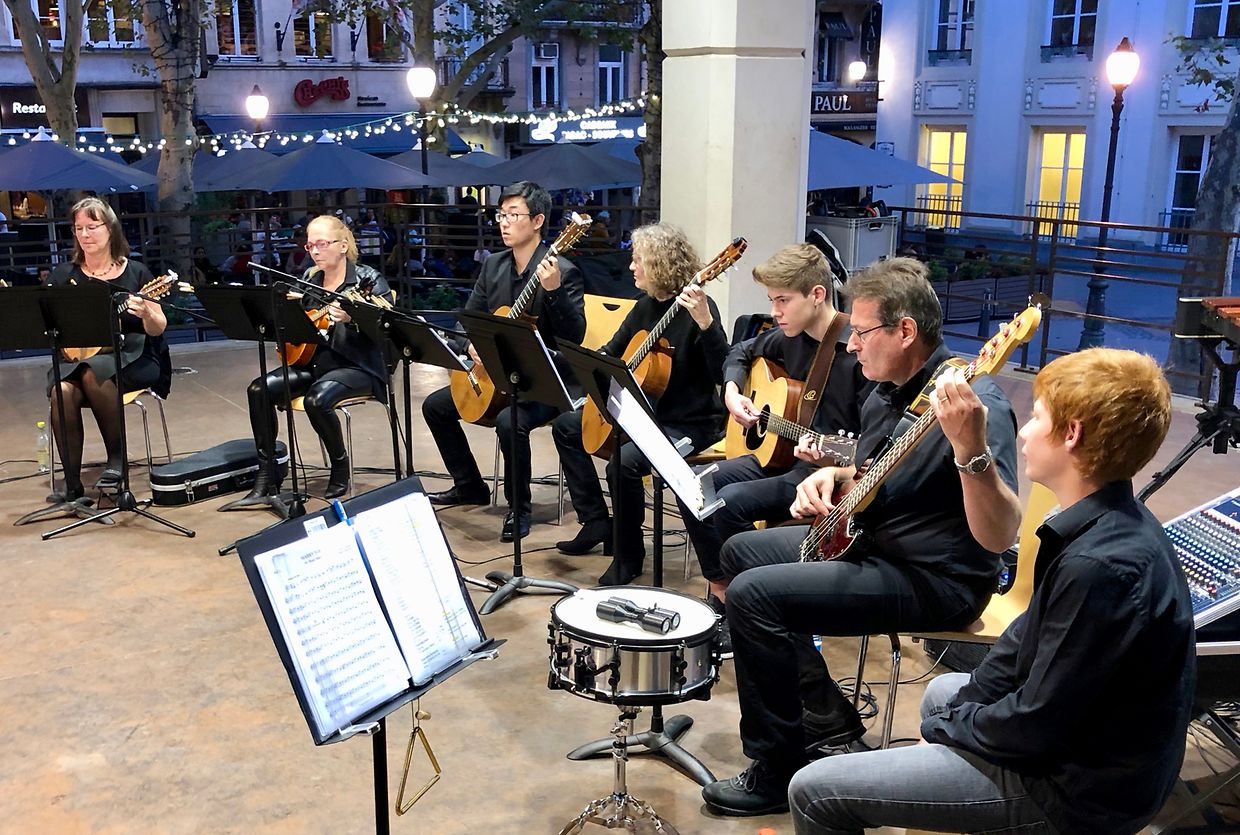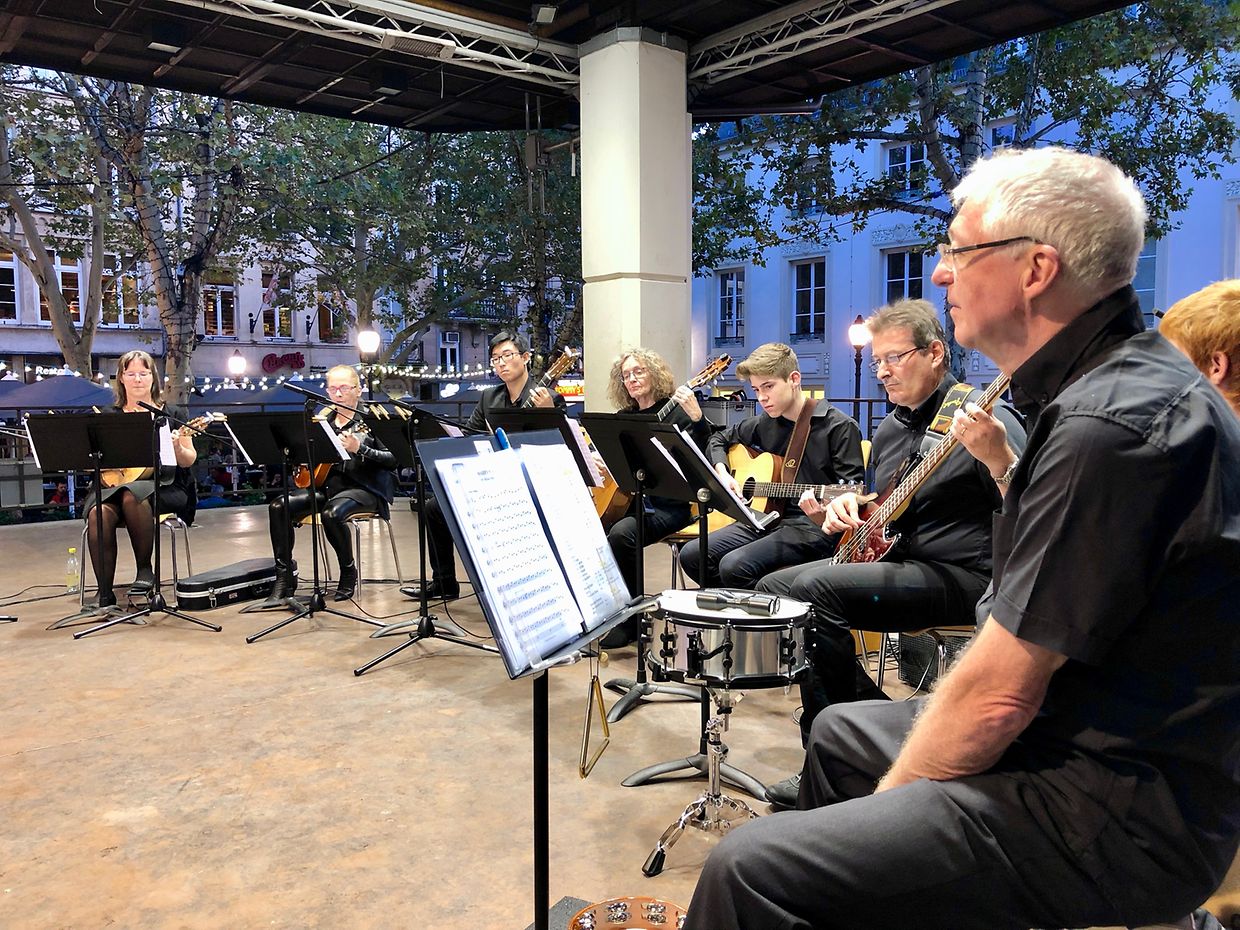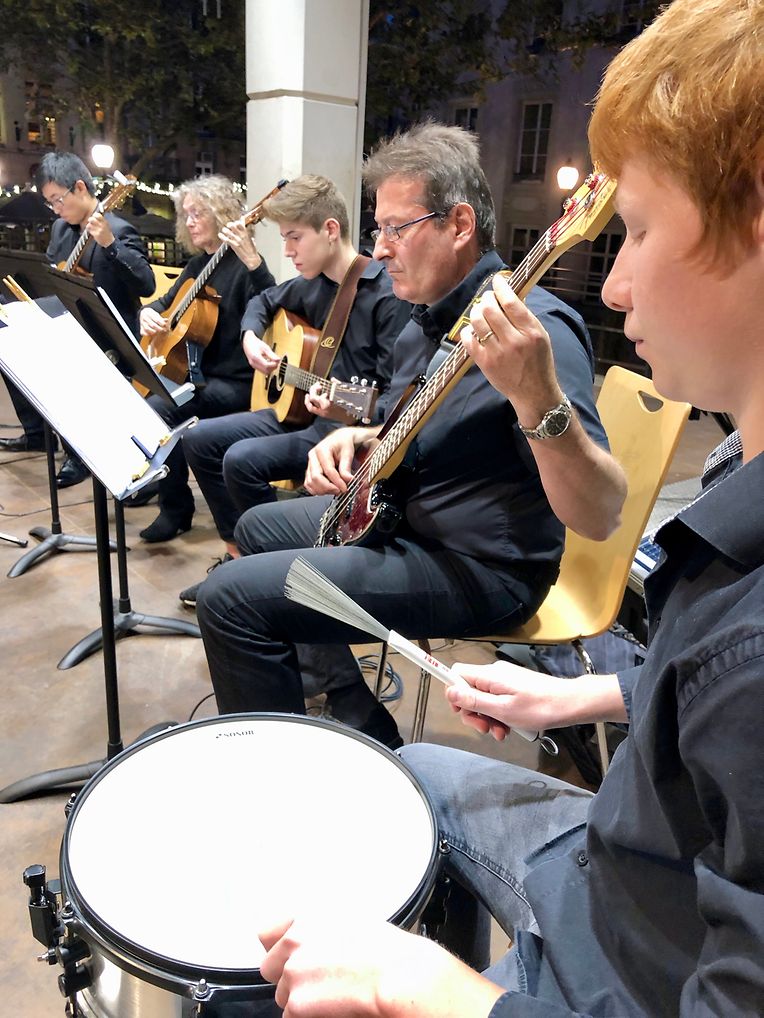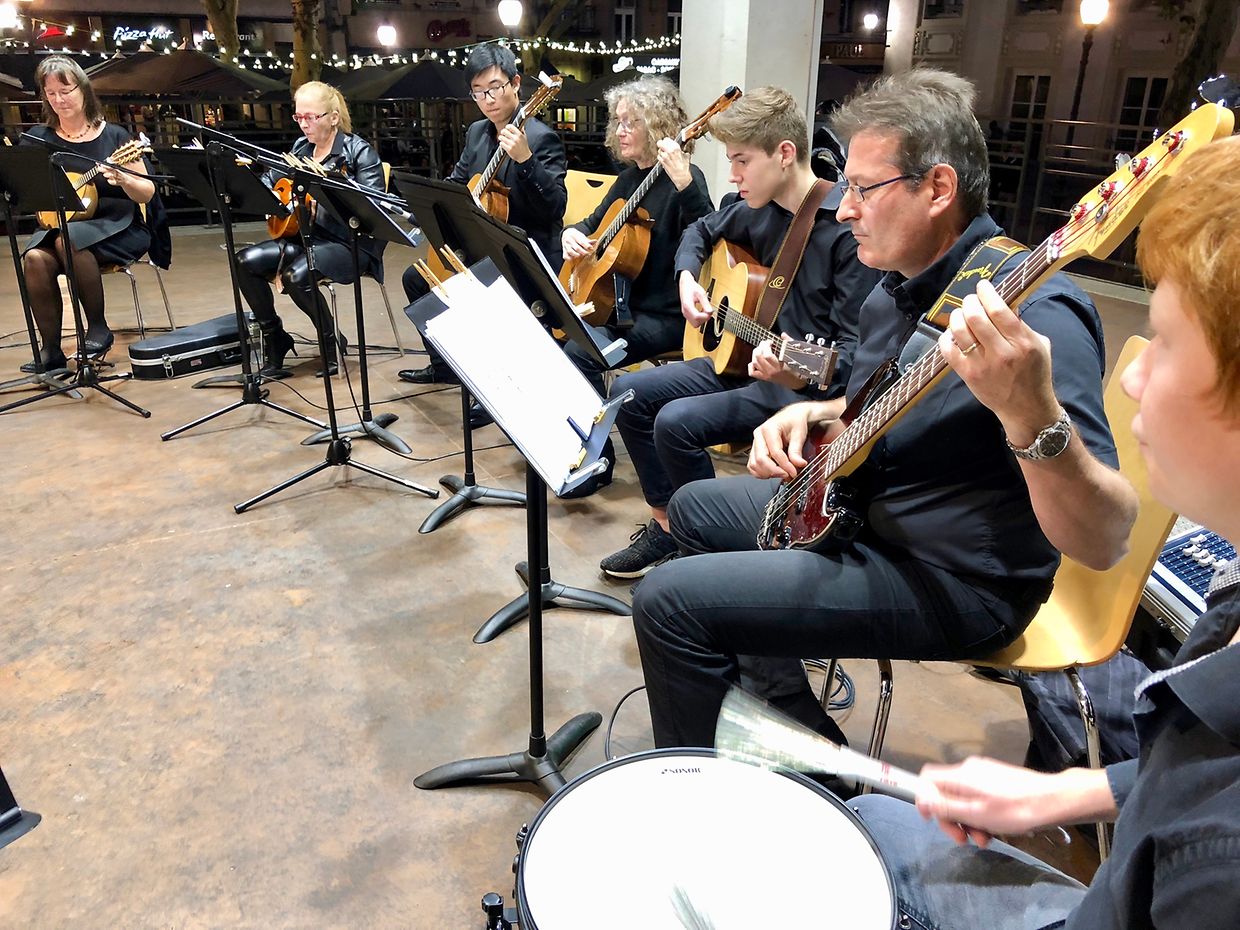 Das Musikensemble Divertimento unter der Leitung von Isabelle Merlevede gastierte traditionsgemäß auf der Pless im Rahmen der musikalischen Aktivitäten organisiert vom Luxembourg City Tourist Office. Mit einem abwechslungsreichen Potpourri von bestbekannten Melodien aus Rock-Pop und Film wussten die 8 Musiker das internationale Publikum zu begeistern. Schwungvolle Hits wie Perfect von Ed Sheeren, Shallow von Lady Gaga & Bradley Cooper, Despacito von Luis Fonsi oder Marry You von Bruno Mars fanden großen Anklang bei den zahlreichen Zuhörern. Ohne zu zögern sangen die Musikfans bei Sweet Caroline von Neil Diamond und Guantanamera von Pete Seeger mit. Auch die Abba-Fans kamen voll und ganz auf ihre Kosten und liessen es nicht an Applaus fehlen. Viel Beachtung fanden auch die drei Jugendlichen im Ensemble, die mit ihren gekonnten Einsätzen auf der Gitarre und dem Marimba sich in die Herzen der Musikliebhaber spielten. Die beeindruckenden Arrangements aus der Feder der Dirigentin Isabelle Merlevede erlaubten den talentierten Musikern ihr großes Können unter Beweis zu stellen. Mit Der dritte Mann von Anton Karas, Pretty Woman von Roy Orbison und Time to say Goodbye von Francesco Sartori klang bei herrlichem Wetter und bester Stimmung dieser vielfältige, musikalische Abend aus.
www.facebook.com/divertimento.festival