Galakonzert der "Léiler Musik"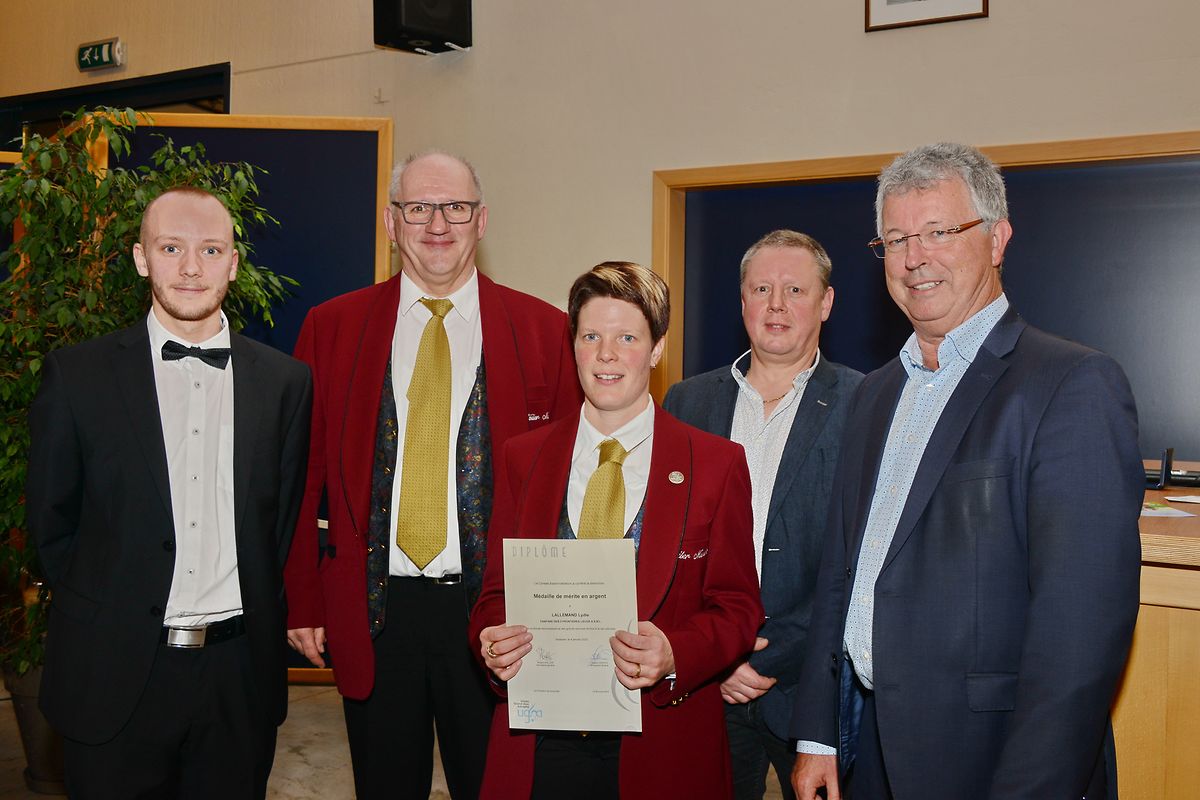 Picture Gallery
Please scroll down,
to see more pictures.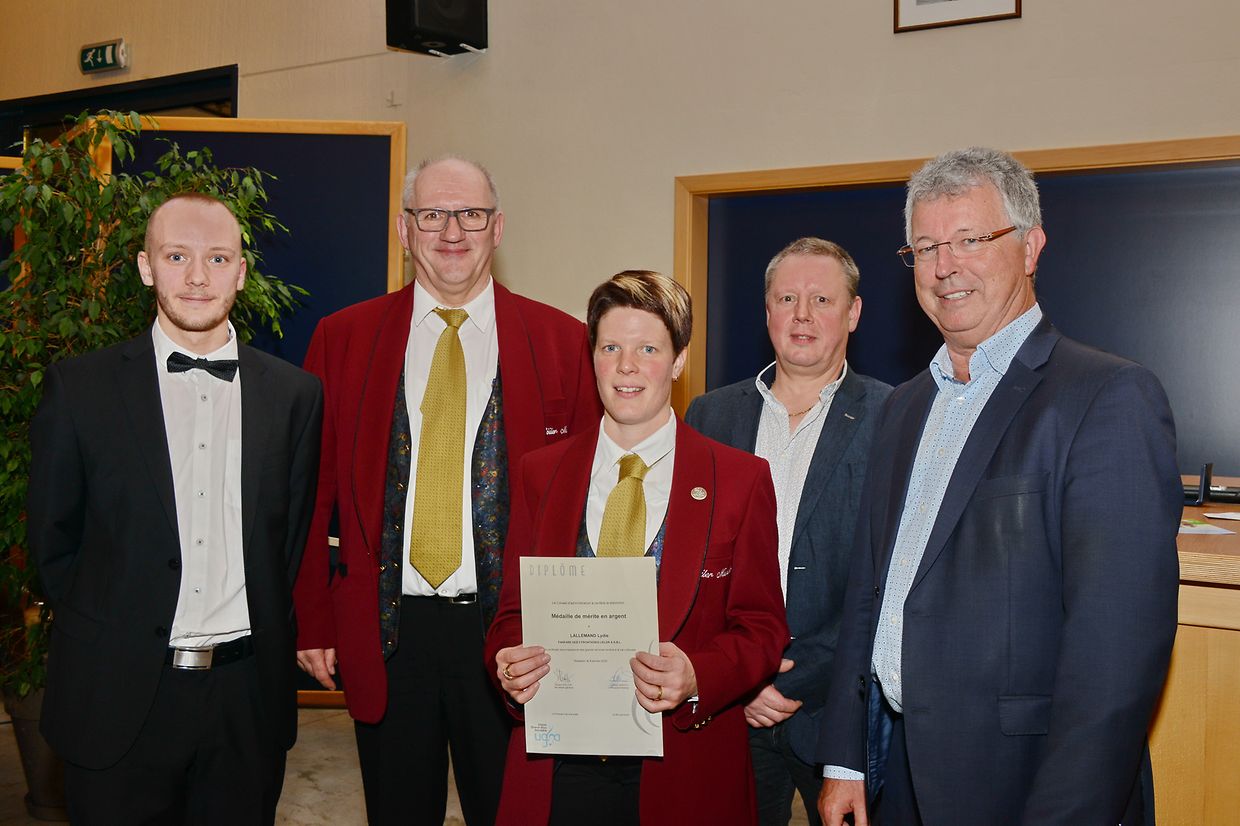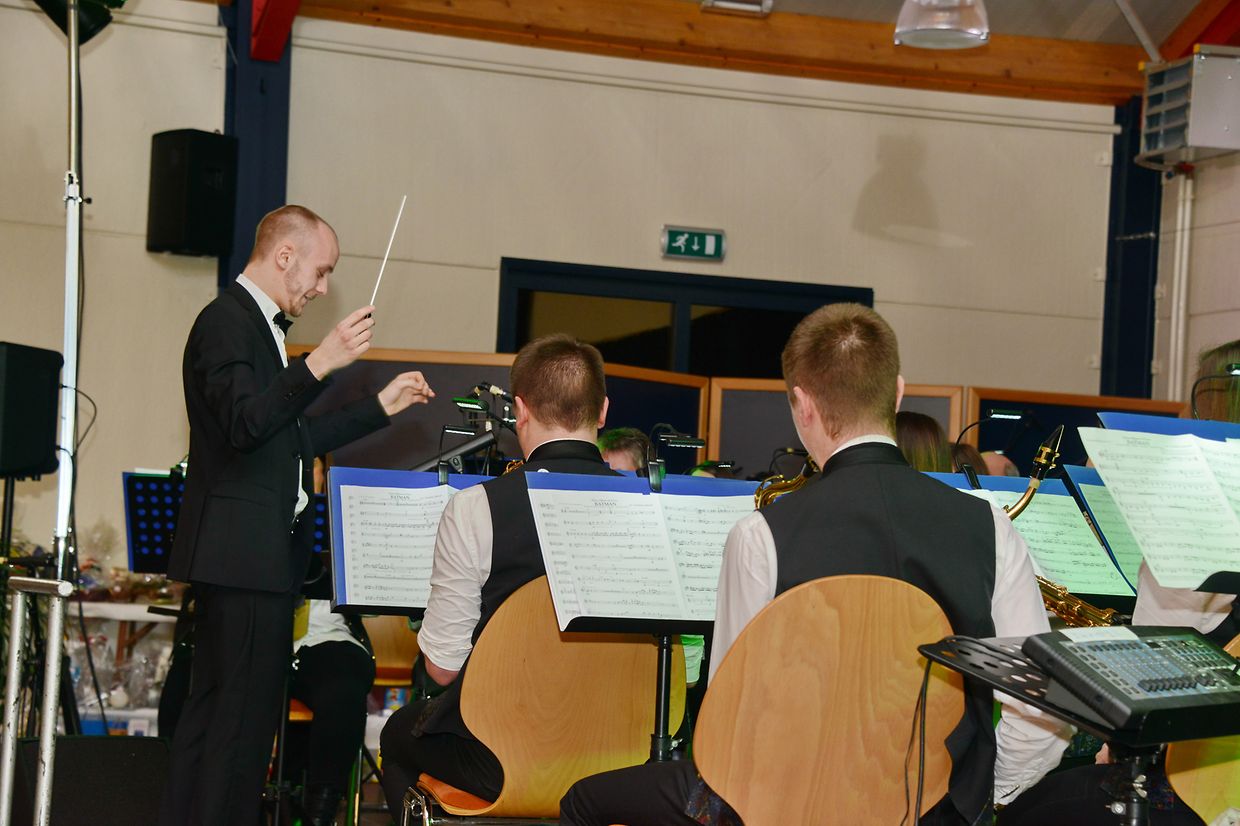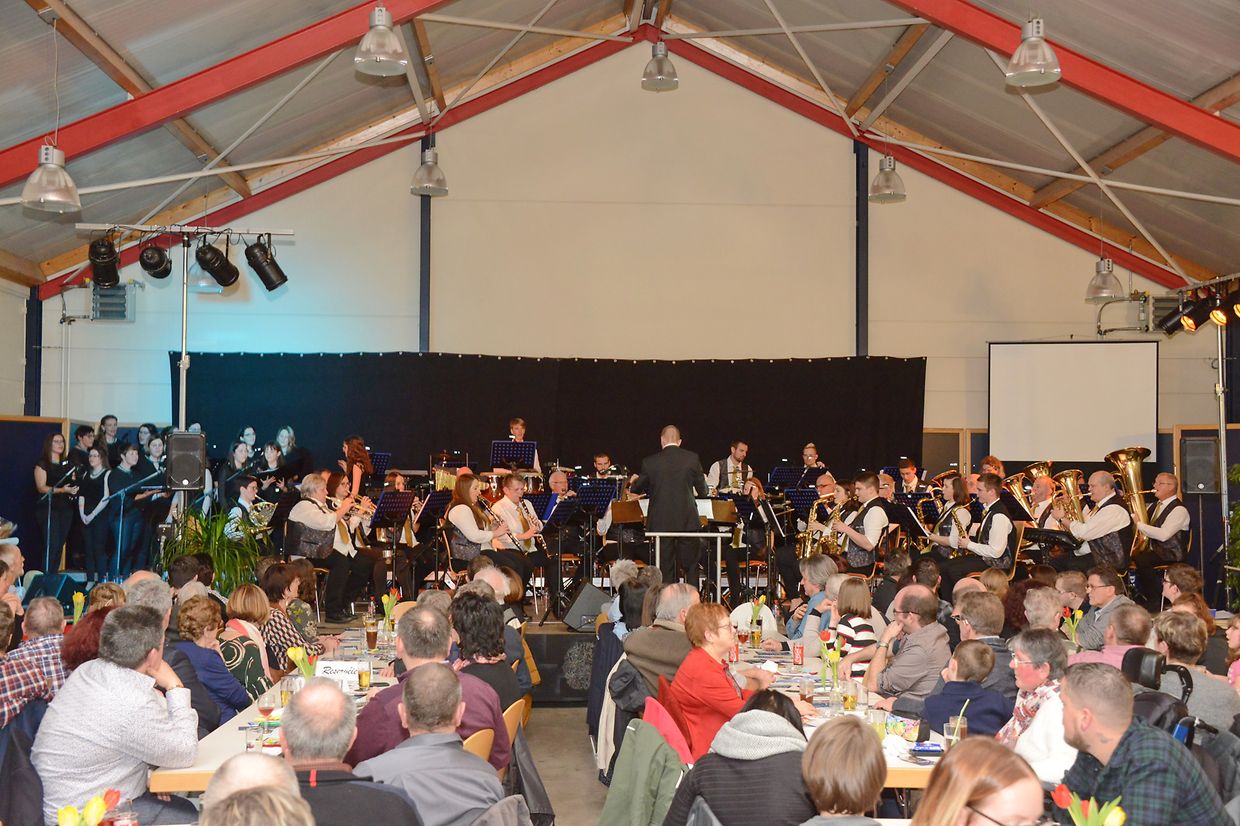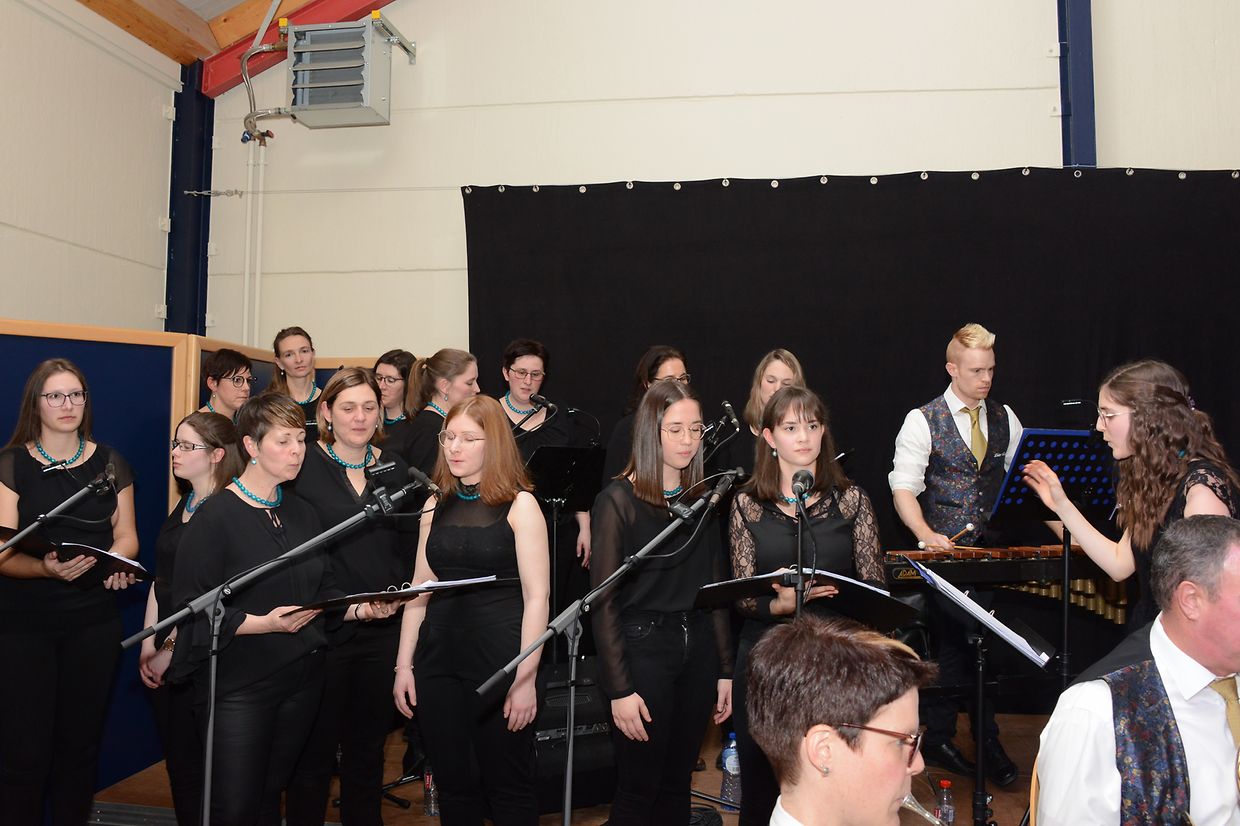 Unter dem Motto Léiler Musik meets "Contento" wusste der Musikverein zum diesjährigem traditionellen Galakonzert sein Publikum in dem vollbesetzten Kulturzentrum in Lieler, mit einem abwechslungsreichen und rhytmisch aufgestellten Musikprogamm zu überzeugen. Die musikalische Stabführung führte Tom Henckes.
Die Musikanten boten ein schwungvoller Musikstil der Werke wie: "Jungle Fantasy", "Rhythm and Moods", "Cassiopeia", "Balkan Dance", "Crime time" sowie das berühmte wirkungsvolle Vortragsstück von Vittorio Monti "Czardas" mit klanglischen Finessen vorgetragen auf der Klarinette von Katja Henckes. Durch das Abendprogramm führte Mireille Freichel.
Nach dem ersten Programmteil überreichte Bürgermeister Emile Eicher und UGDA-Vertreter Guy Henckes die Médaille de mérite en argent für 20 Jahre an Lydie Antony-Lallemand.
Im Namen der Léiler Musik würdigte der Verein die Médaille en verméil Grand-Duc Adolphe avec Palmette dem langjährigen Musikant, Präsident von 1987 bis 2000 und Ehrenpräsident des Musikvereins. Der am 20.Dezember 2019 verstorbene, treue, und engagierte Musikant Pierre Heinen hätte am 1.Januar 2020, sein 70. Musikantenmitgliederjahr gefeiert.
Den zweiten Teil vom Musikabend versprach ebenso das Publikum anzusprechen. Dies bedingt durch den Damenchor "Contento" , unter der Direktion von Marie Weis. Das Zusammenwirken mit der Léiler Musik vorgetragen mit bestbekannten Musikstücke wie "Moments for Morricone", "Spirit", "Alice im Wunderland", "Abba Selection". "Night Fever" wie auch "Sir Duke" wussten in besonderem Maße Gefallen abgewinnen.
Alles in allem ein ausgezeichnetes Konzert mit würdigem Abschluss.