"Back to the Past" beim Tempus Mediaevale (mit Video)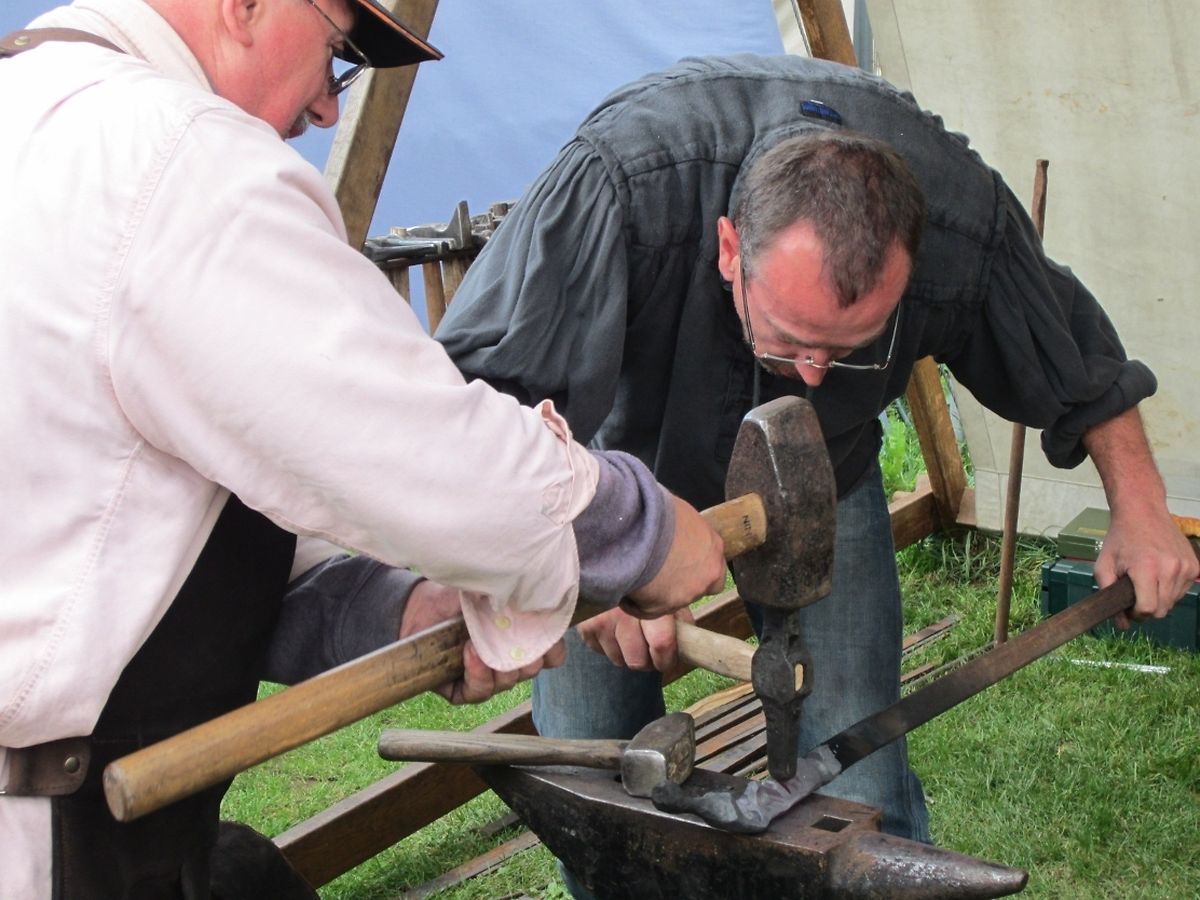 Picture Gallery
Please scroll down,
to see more pictures.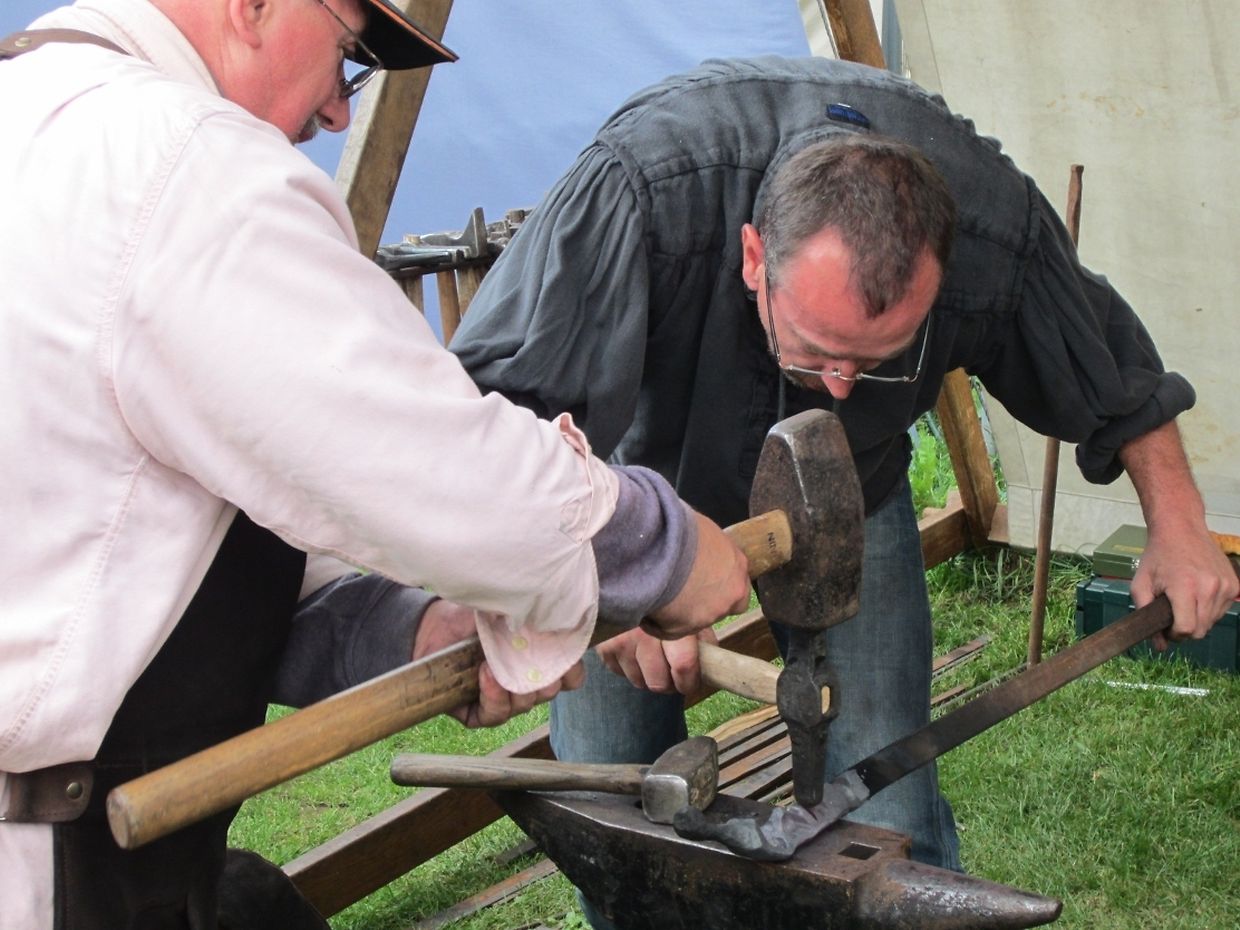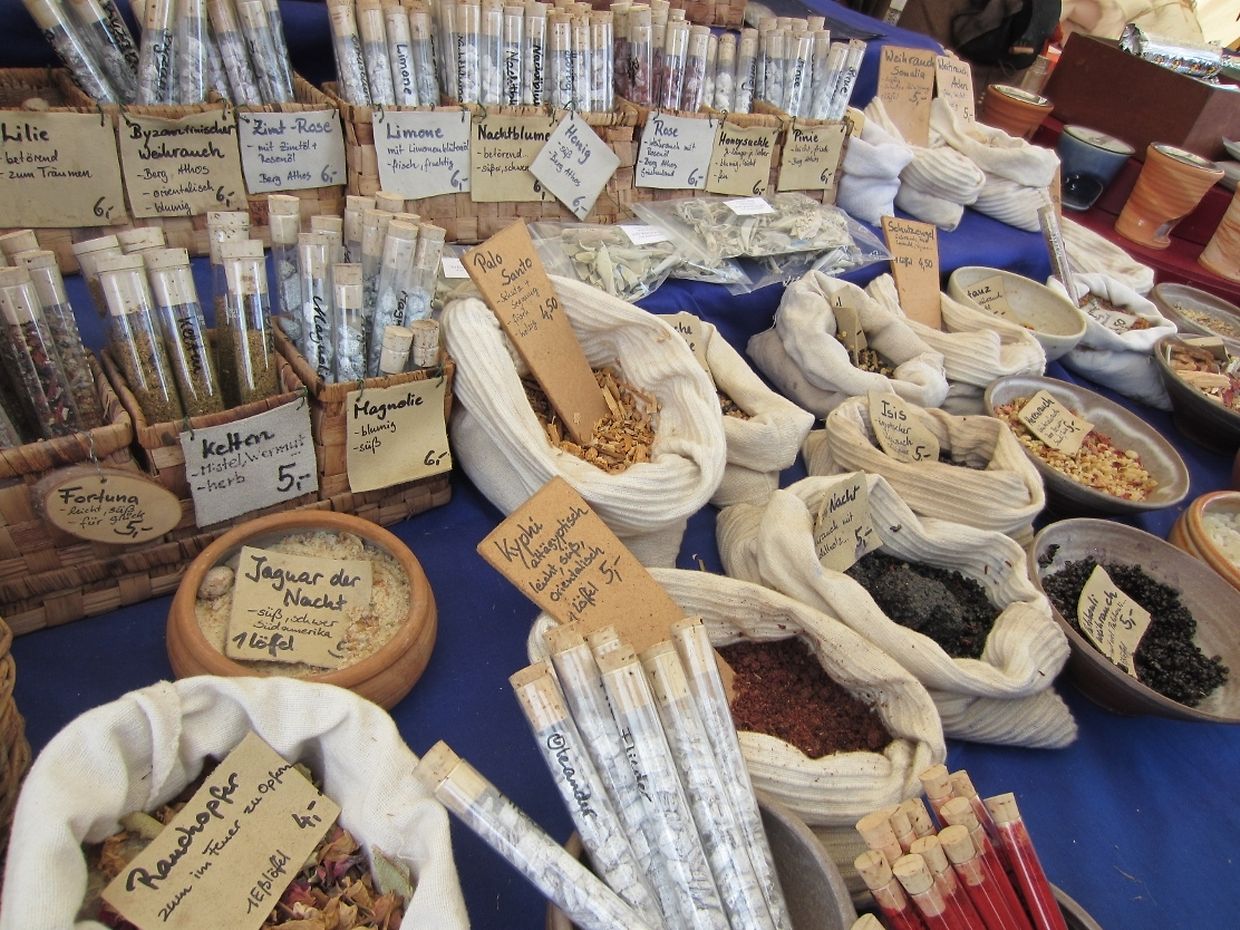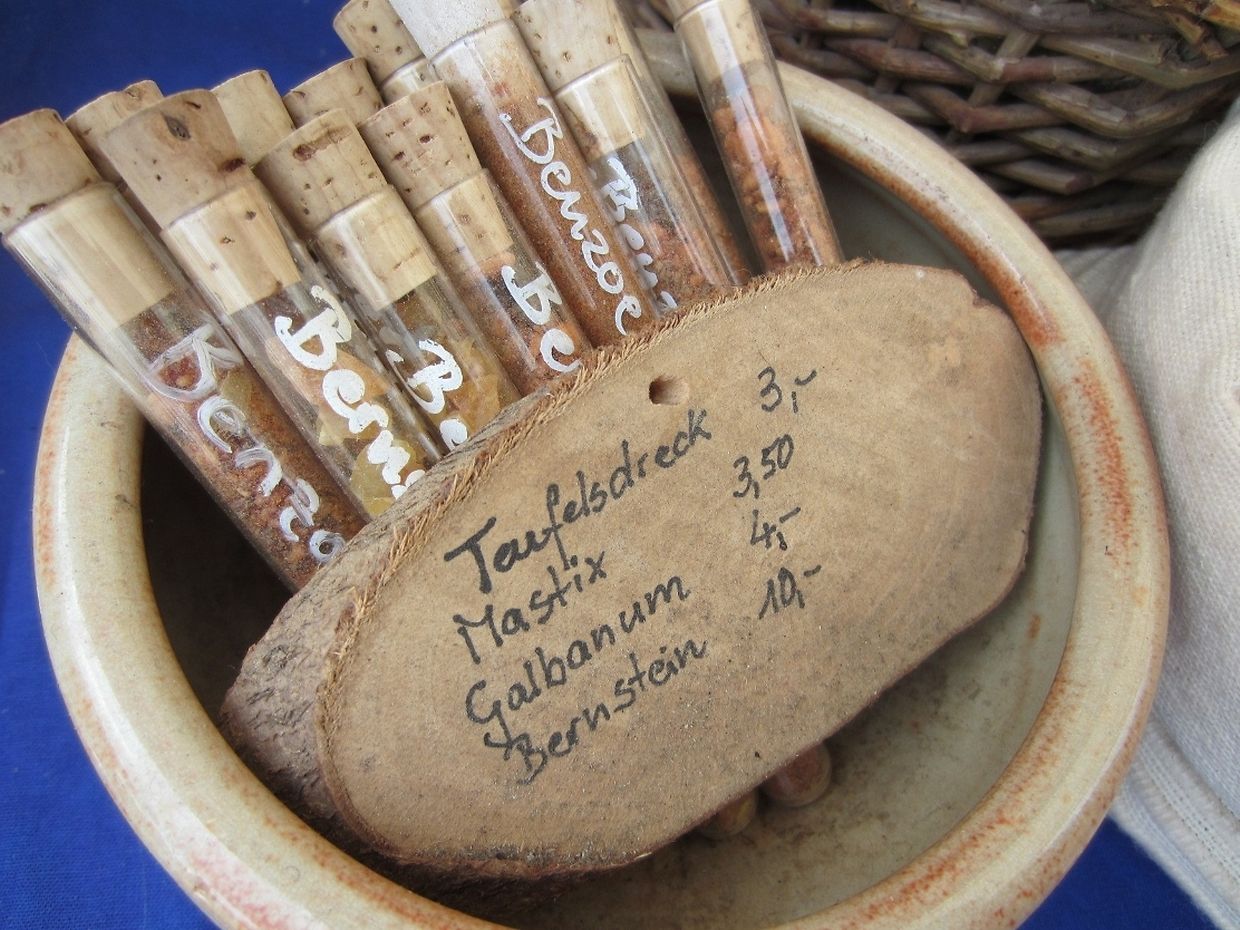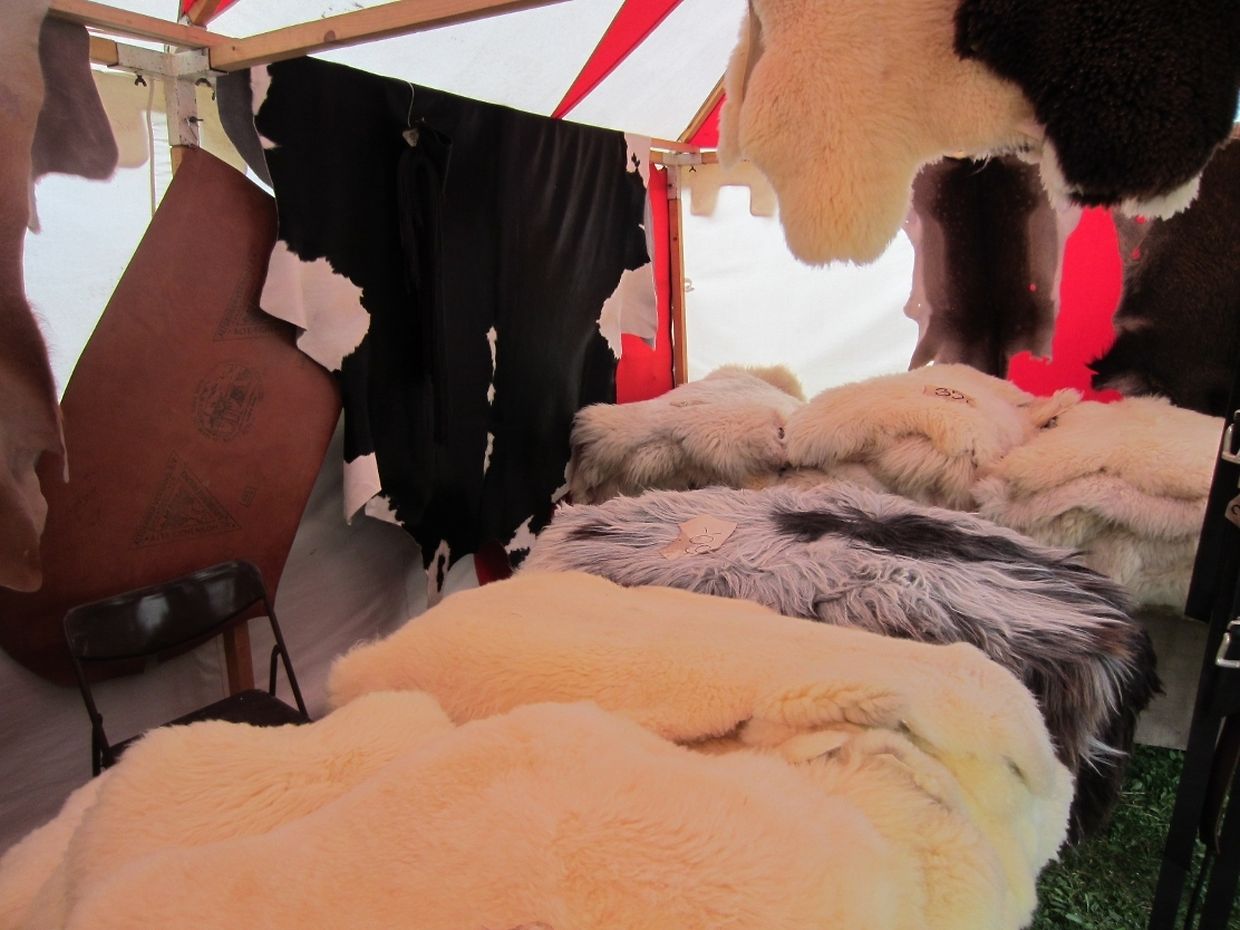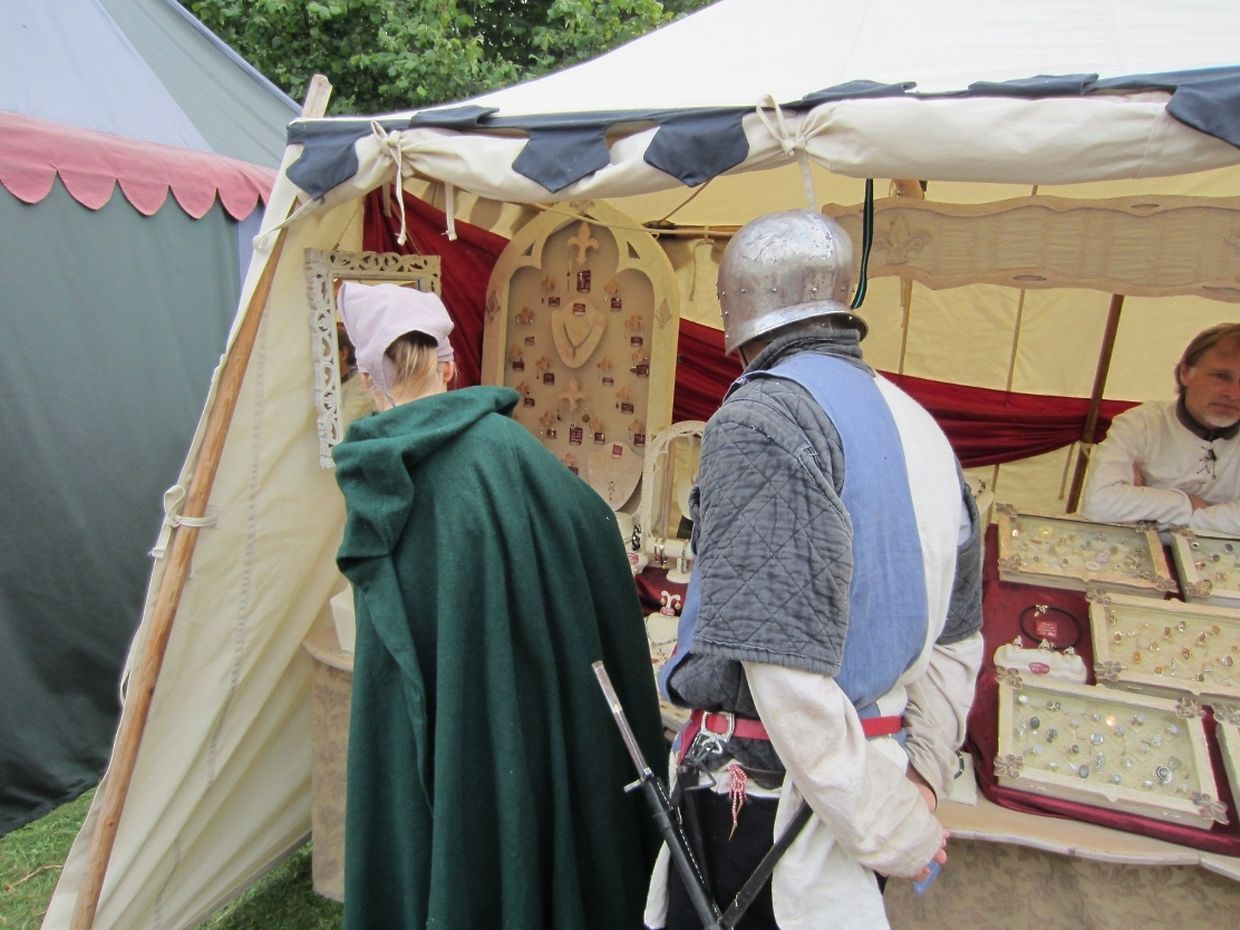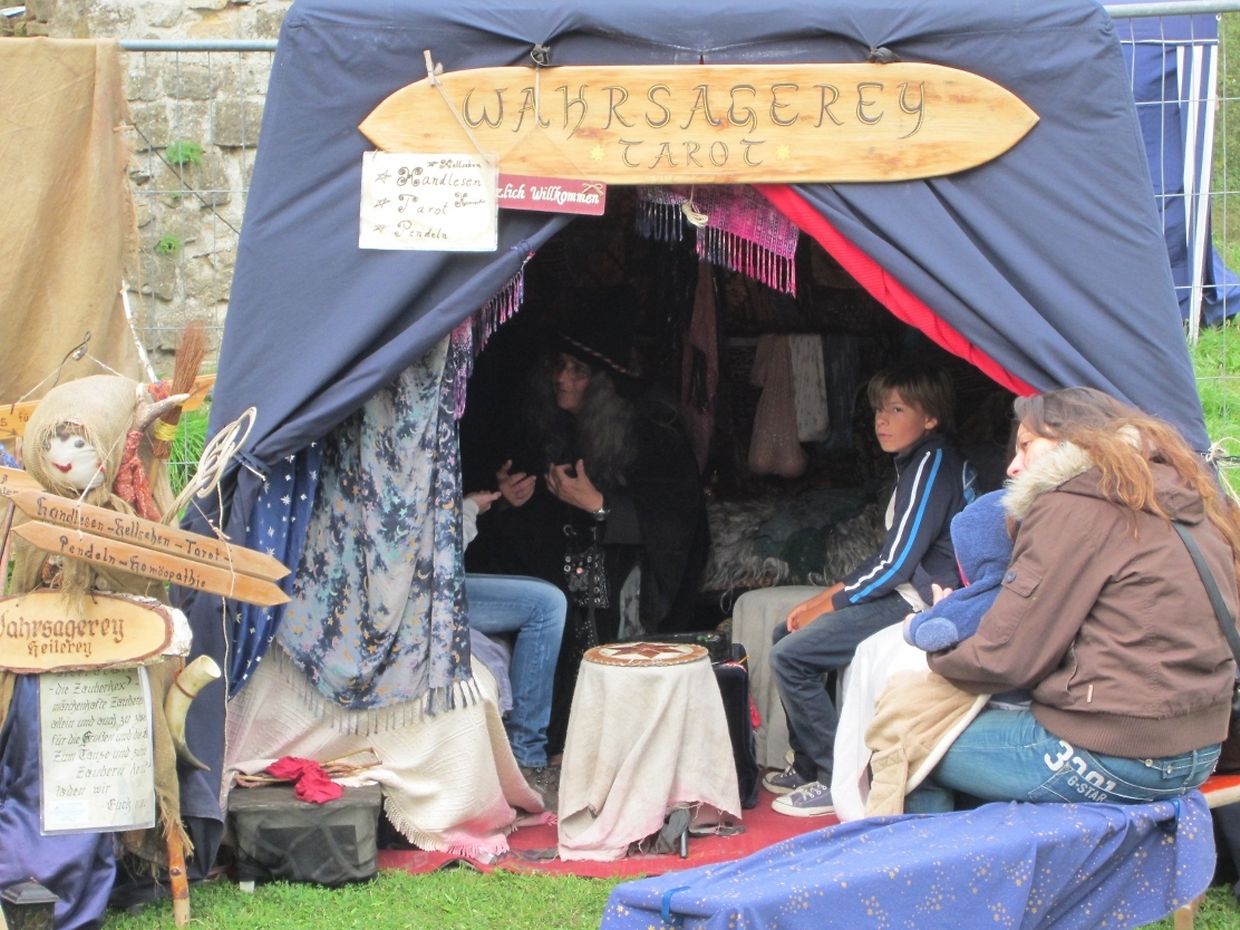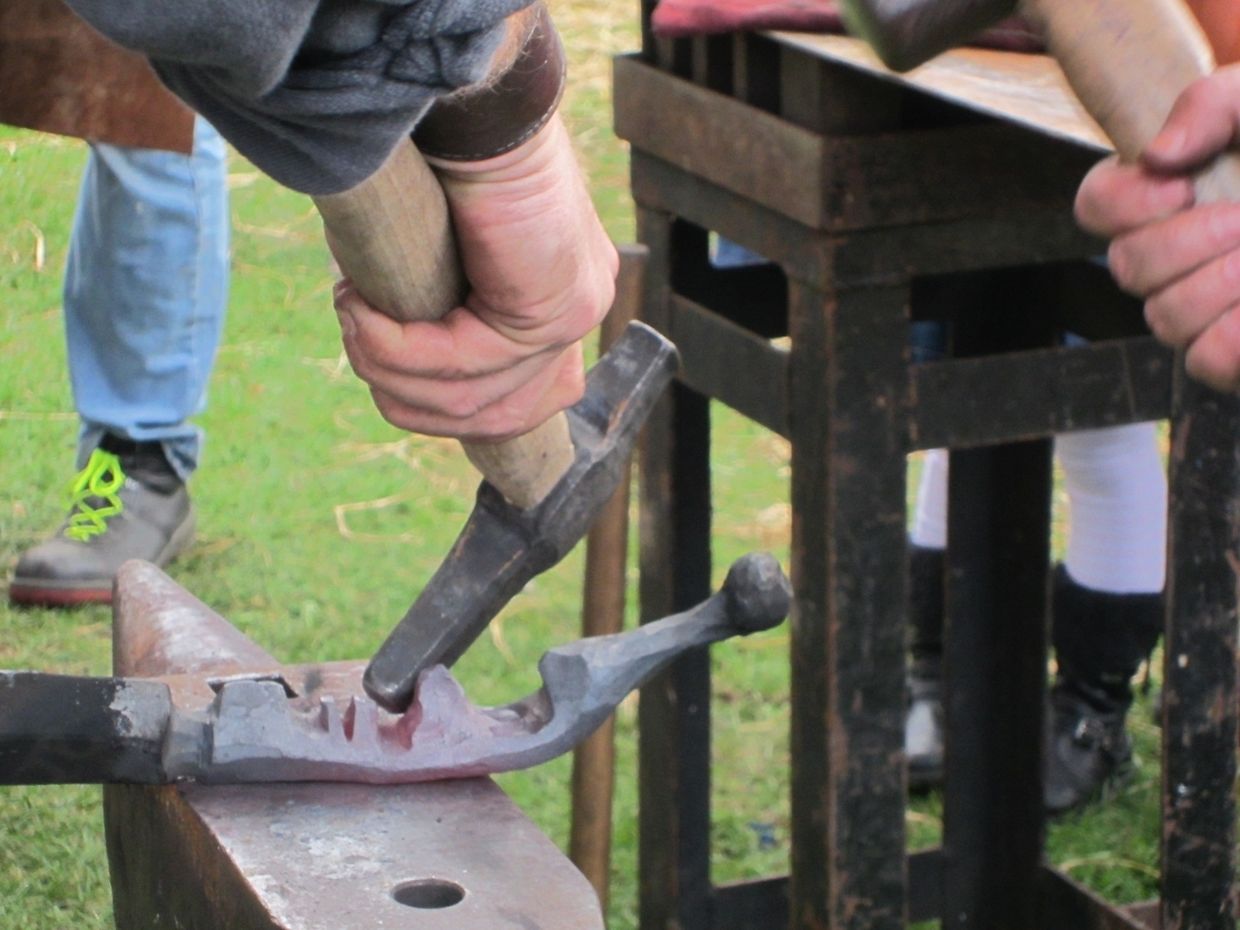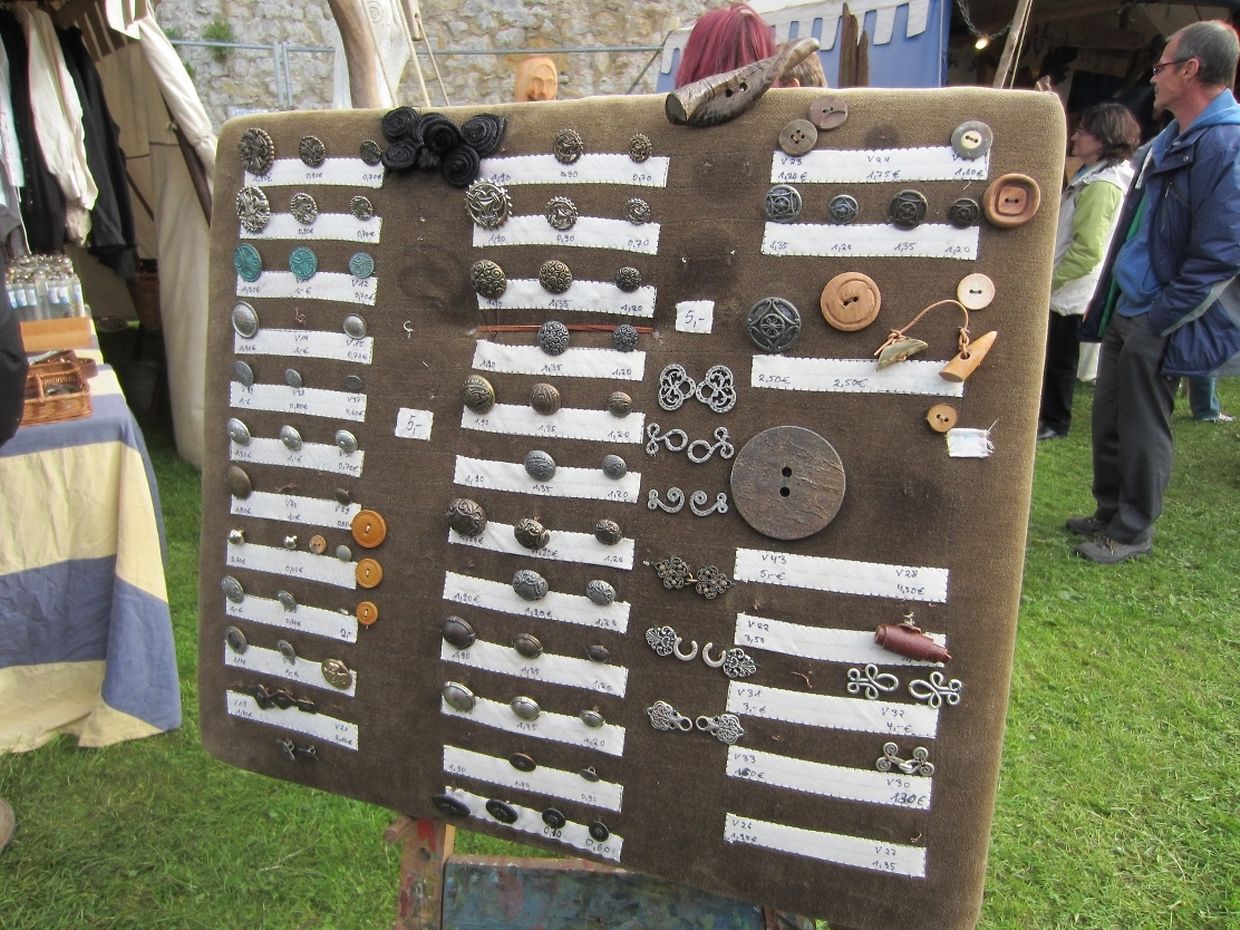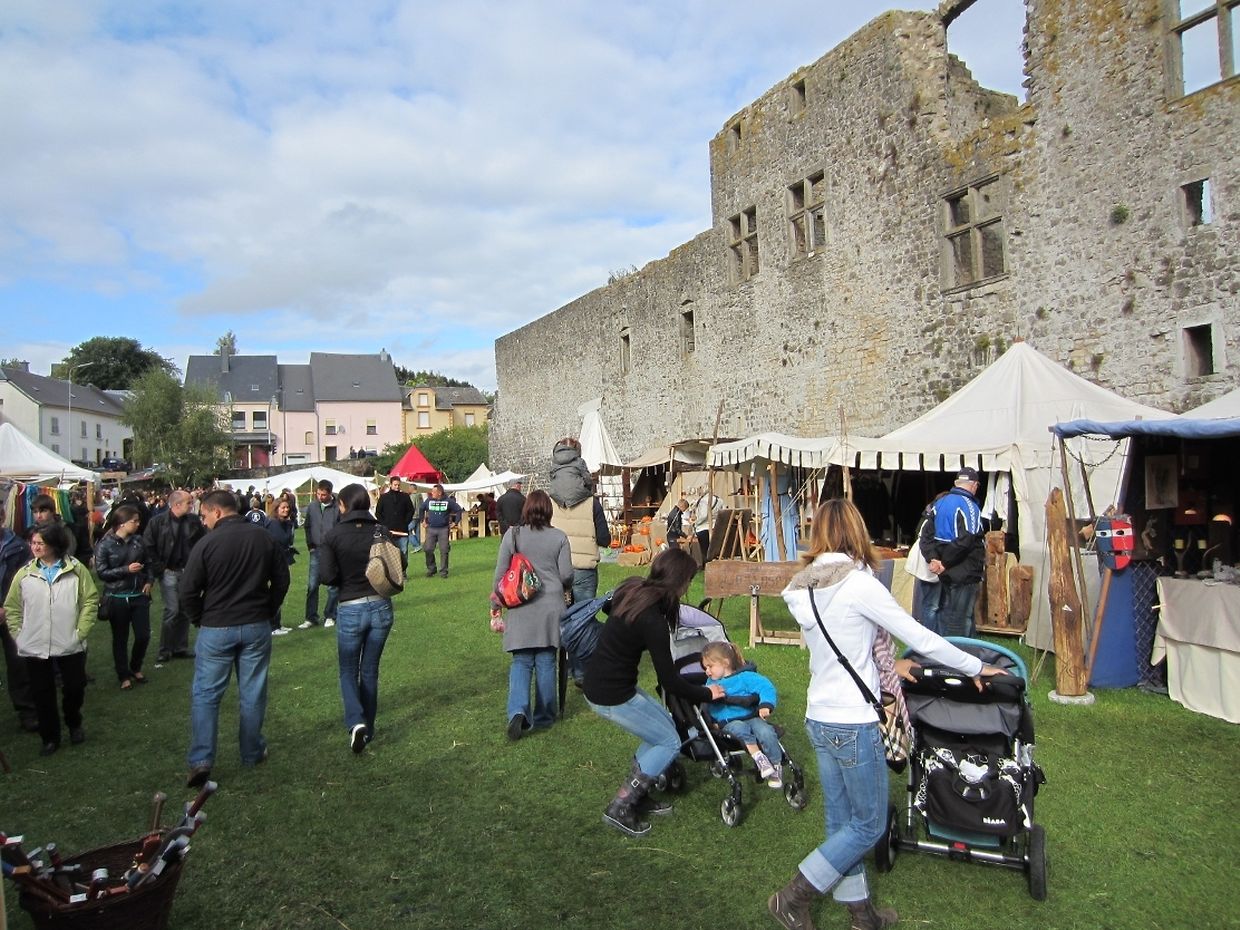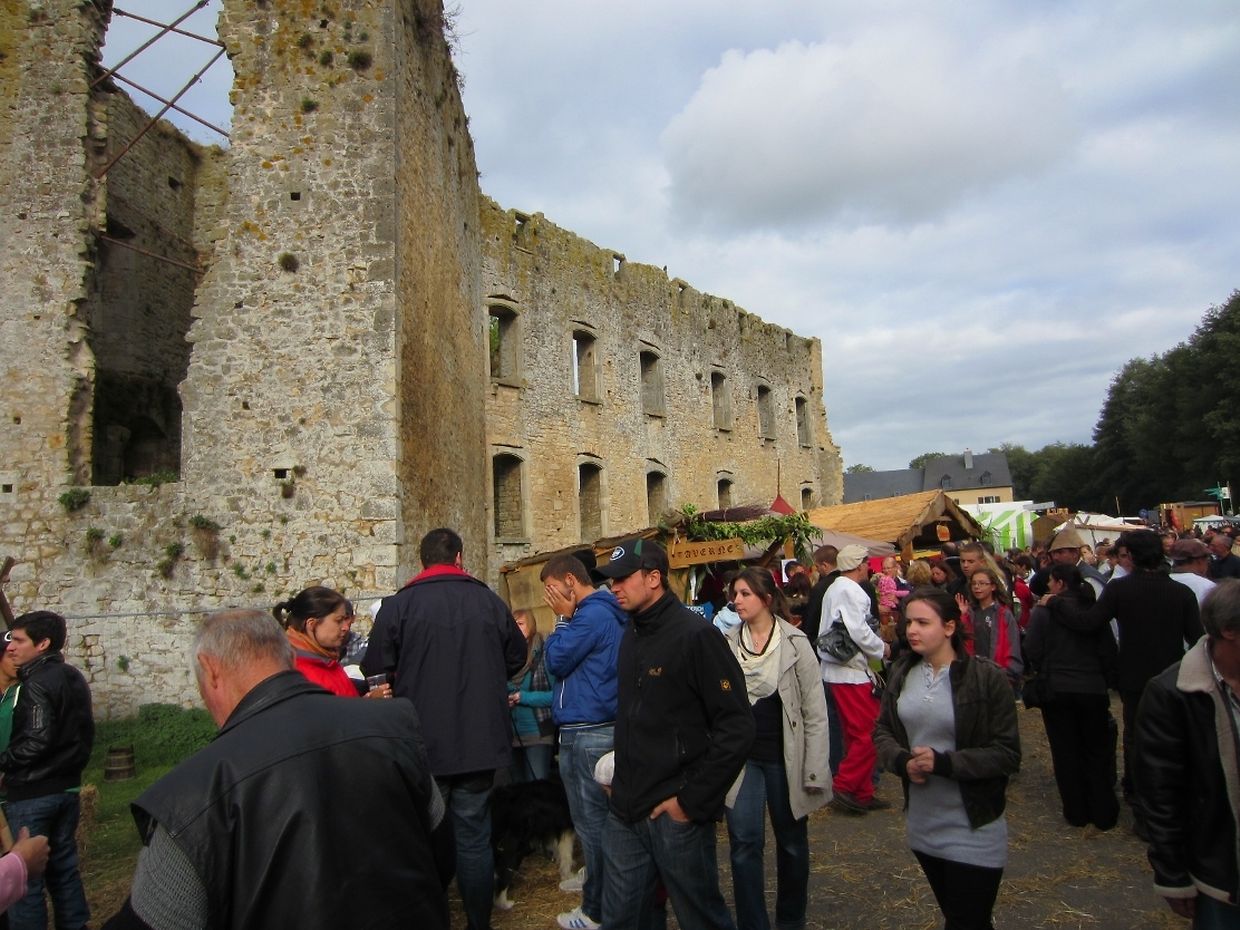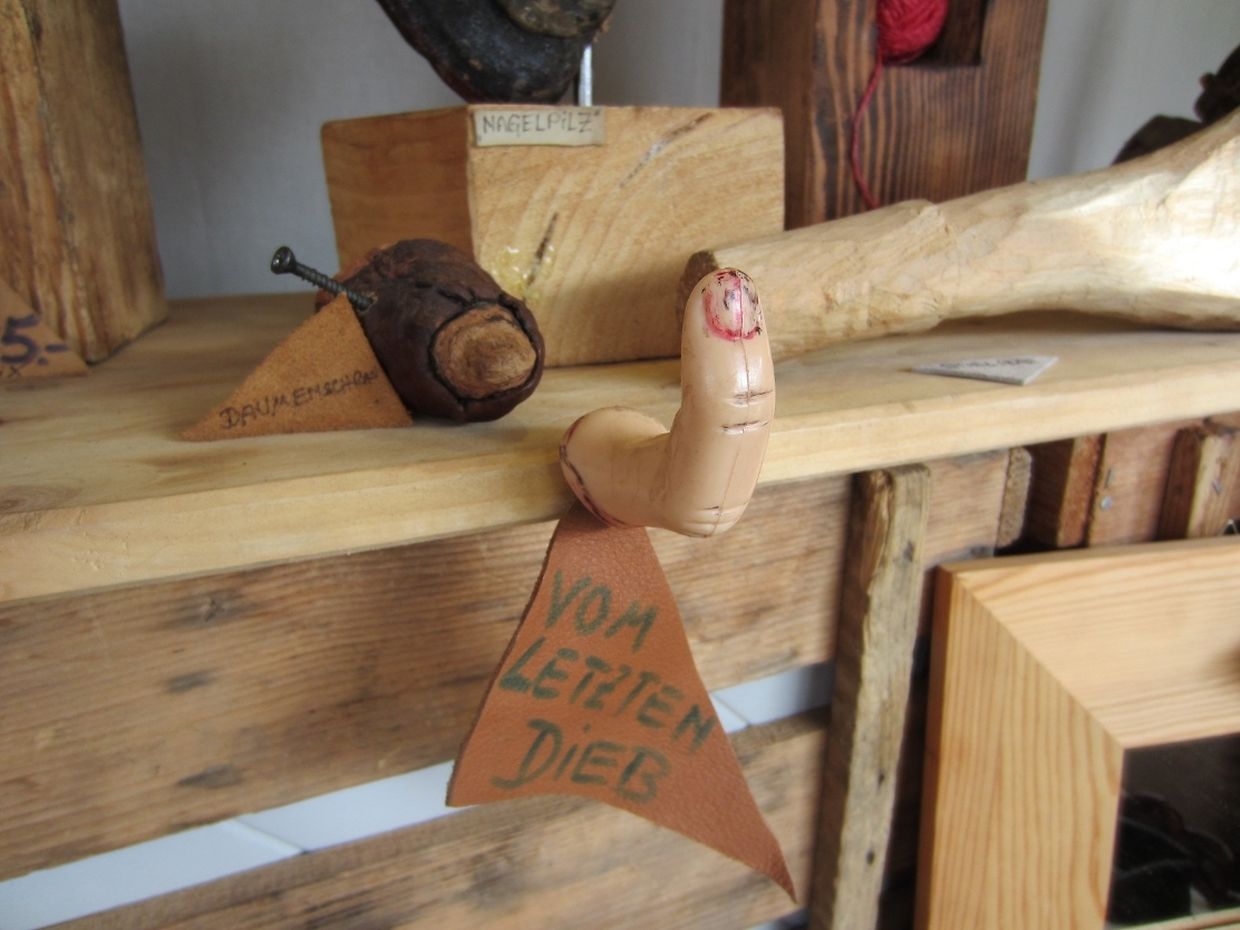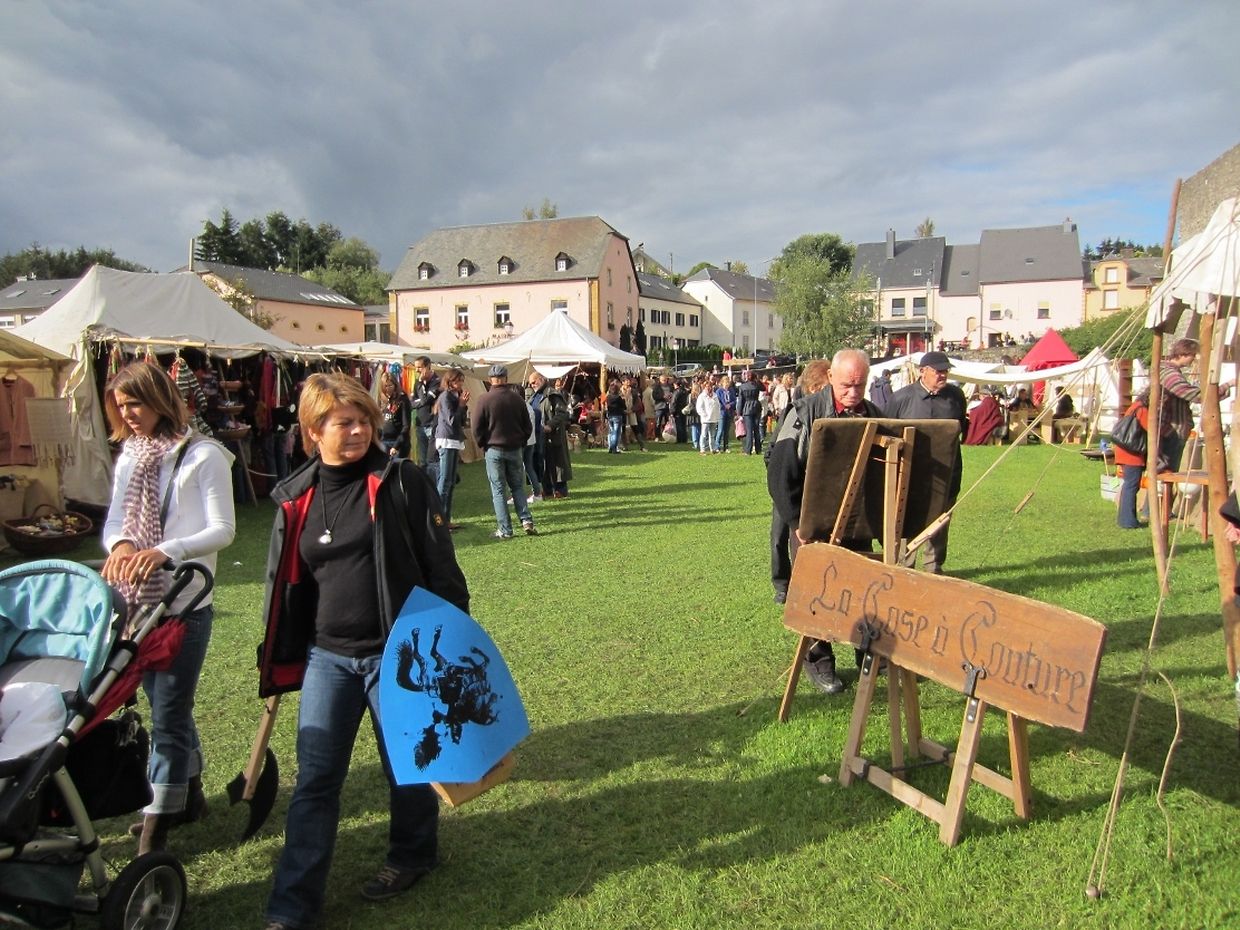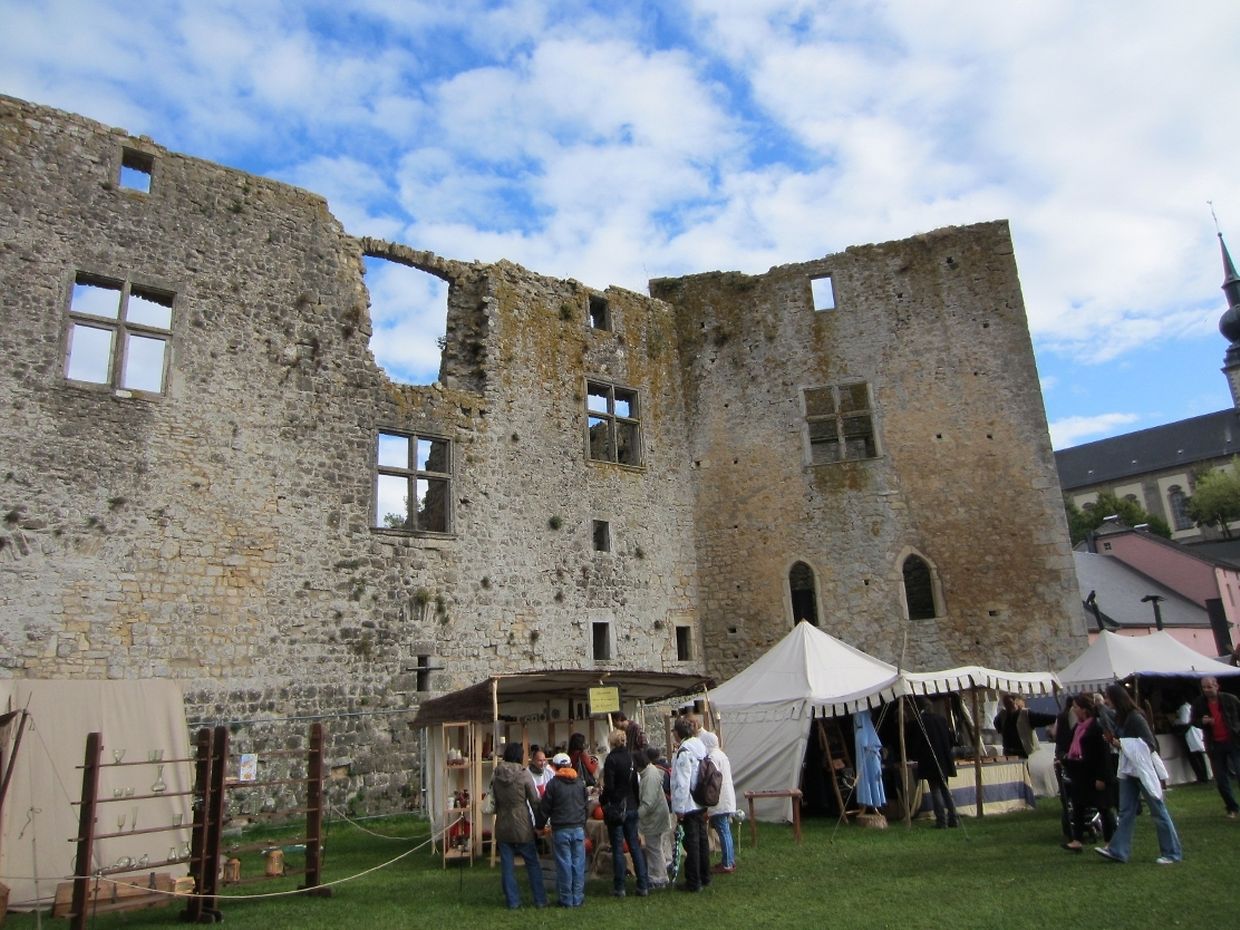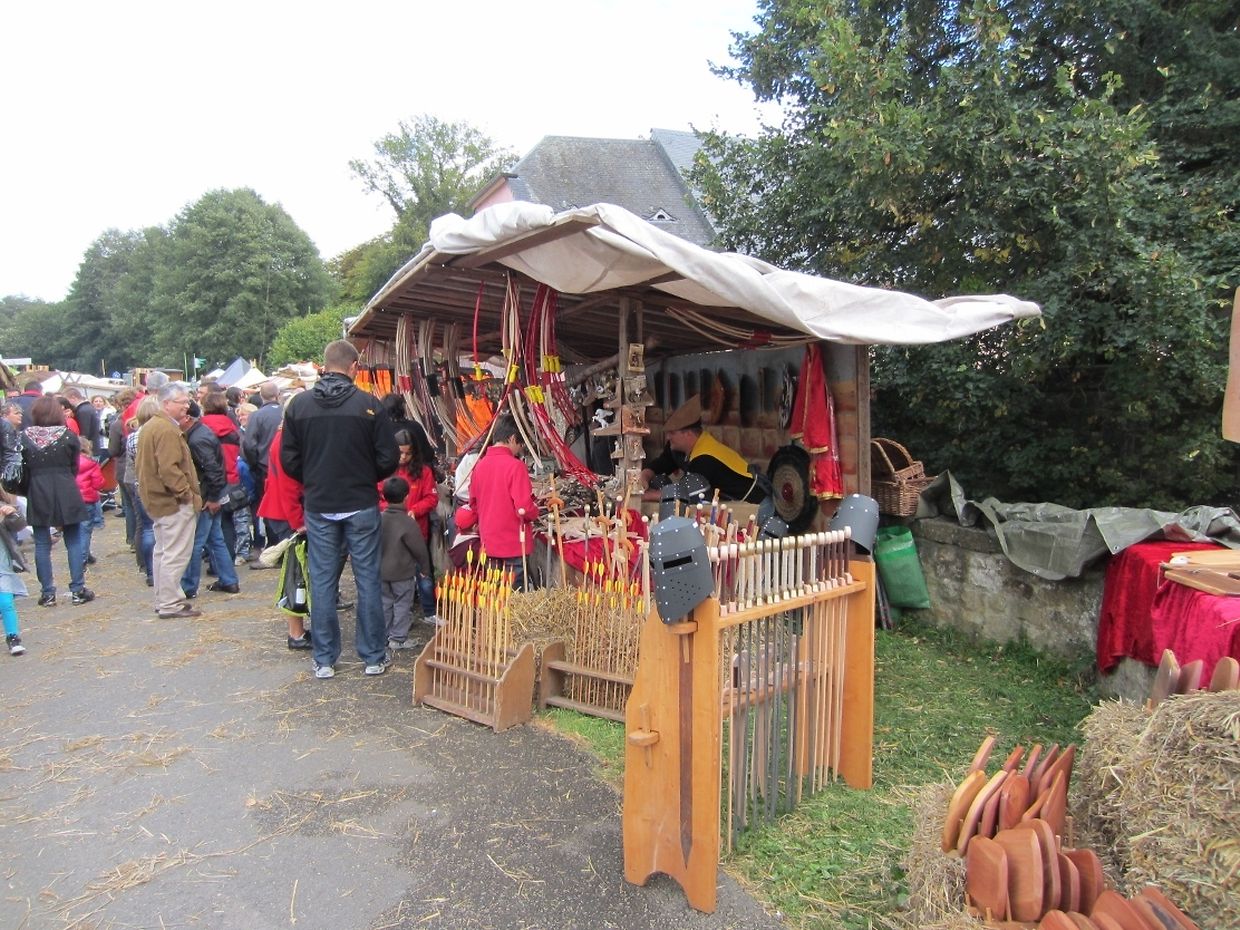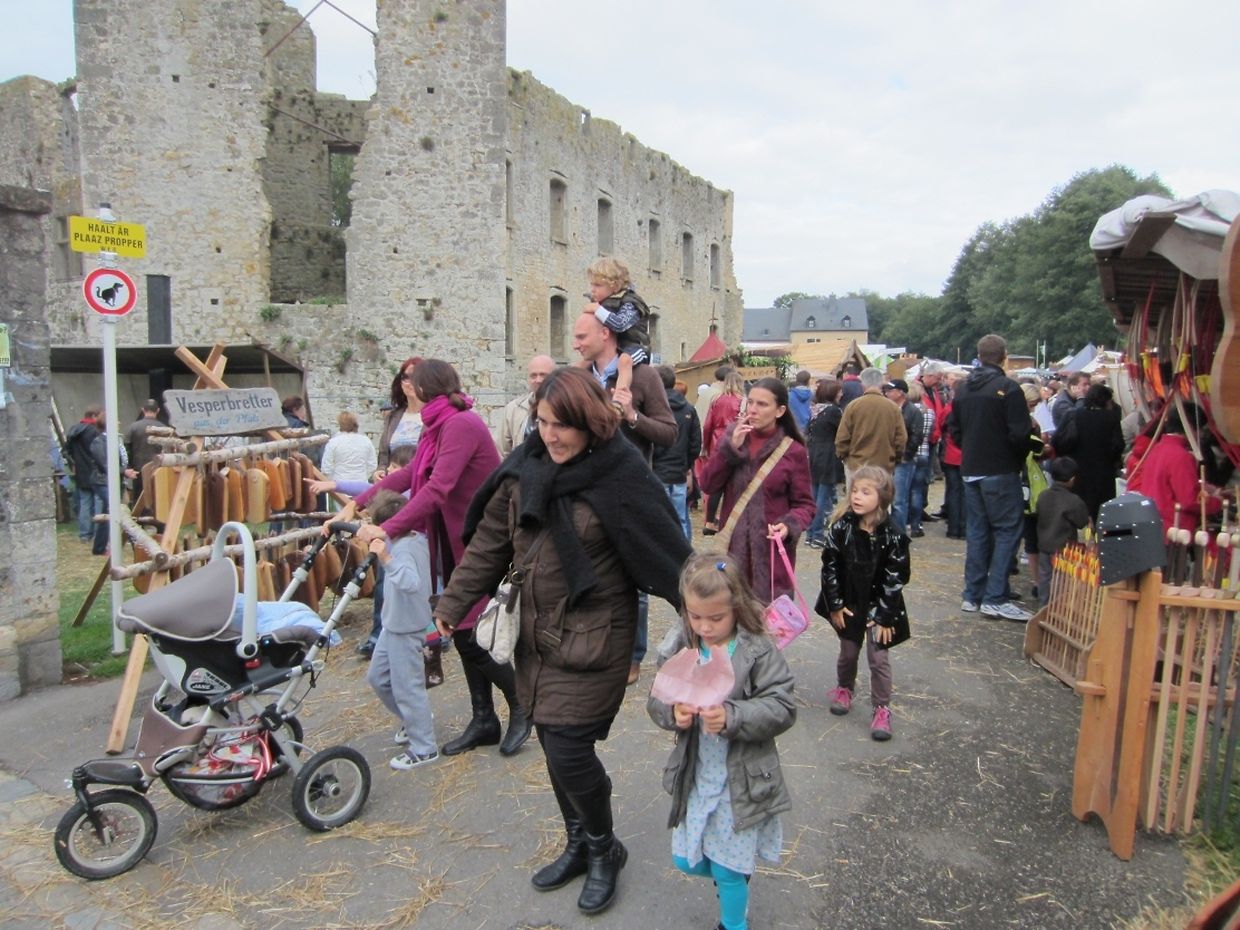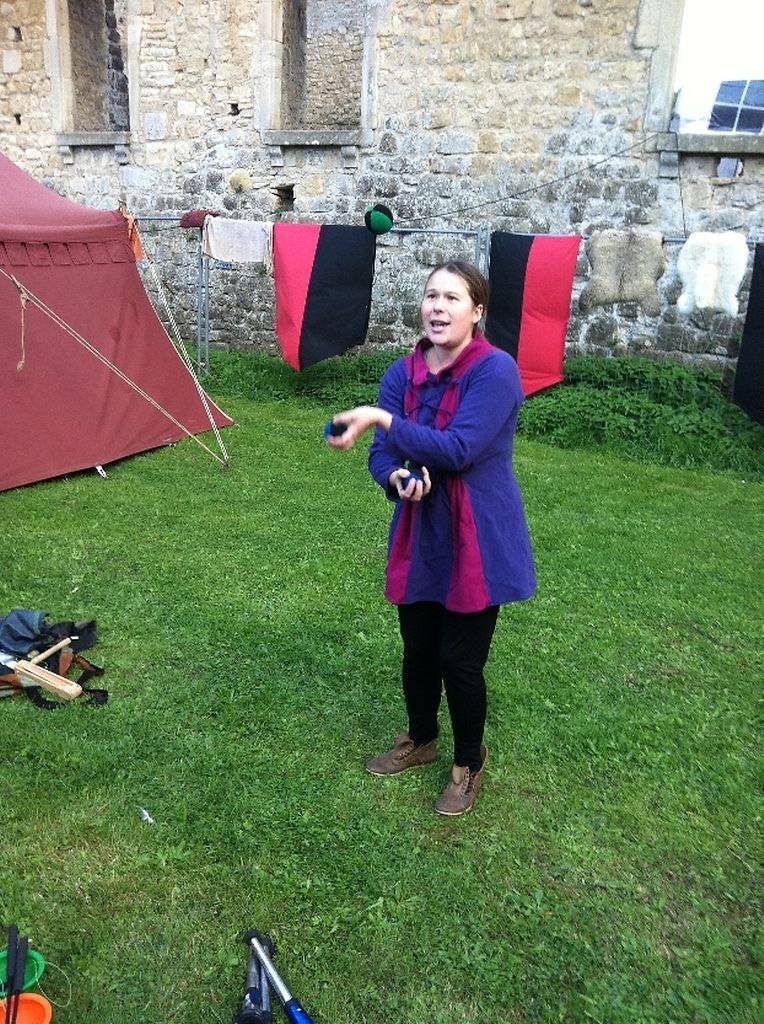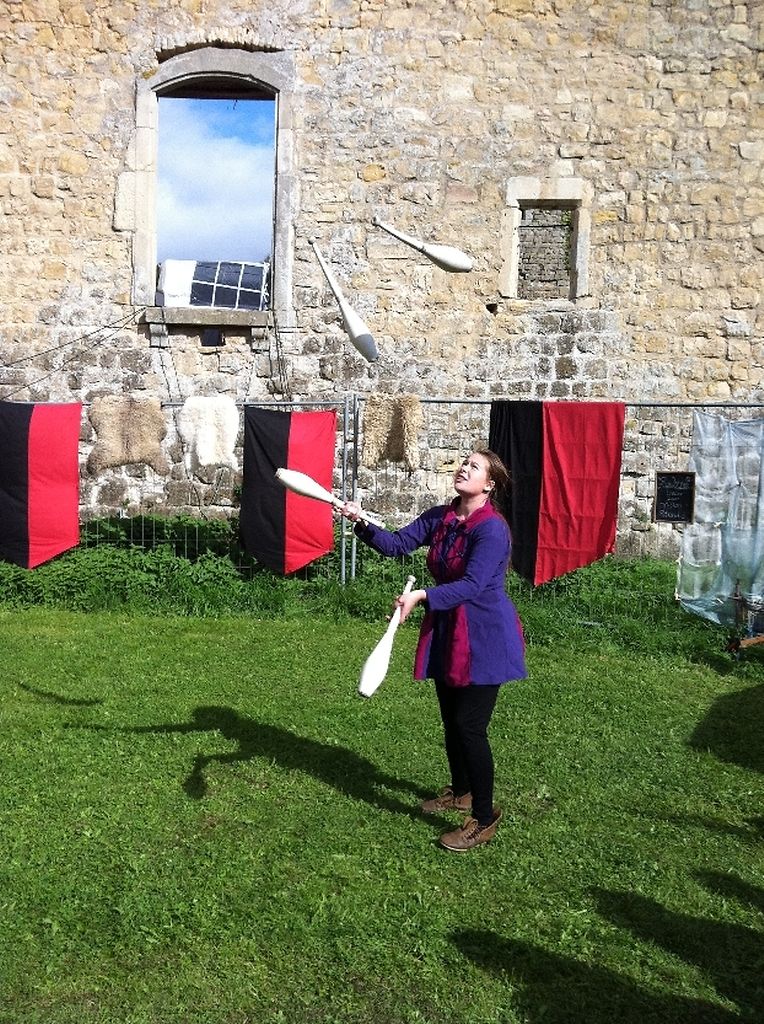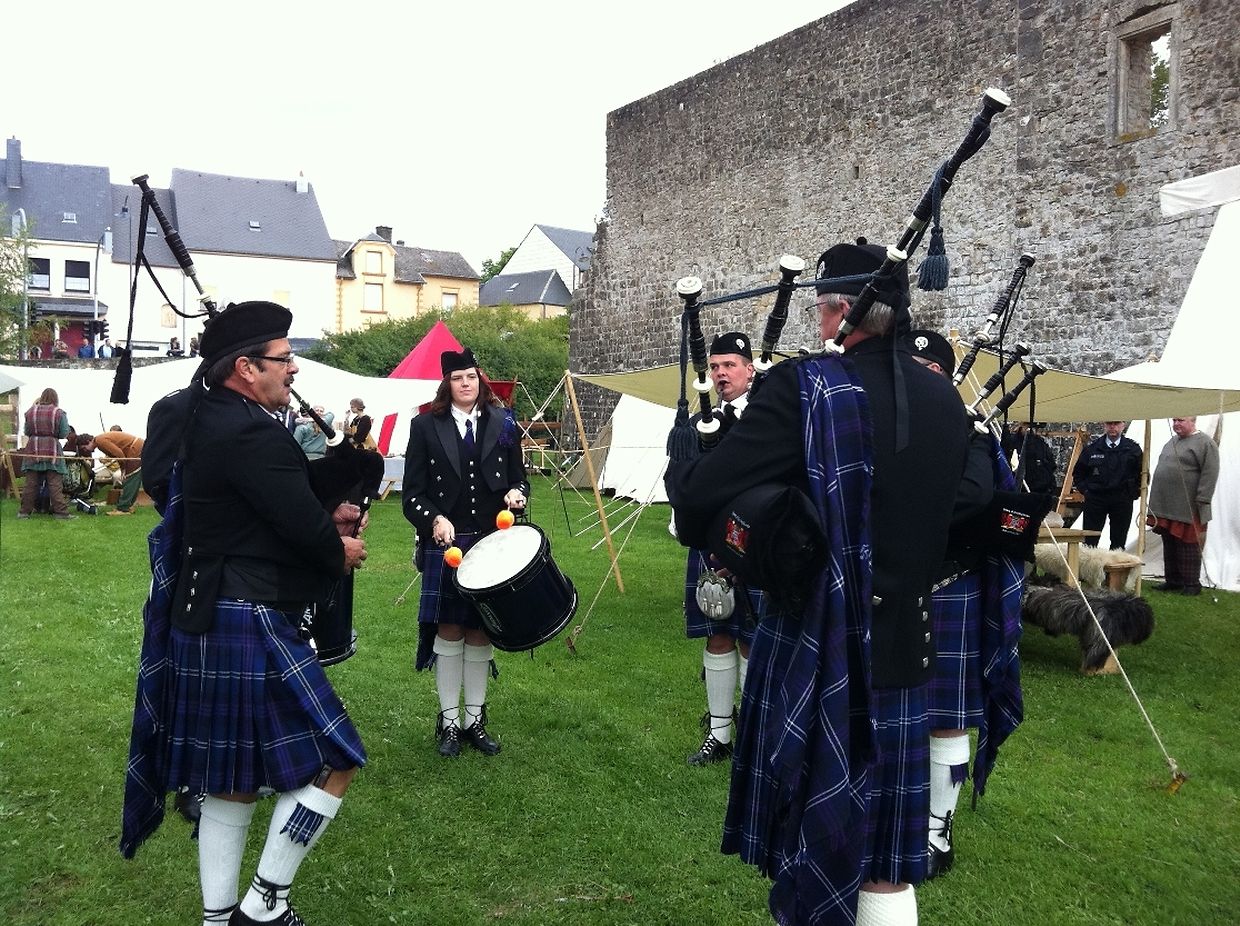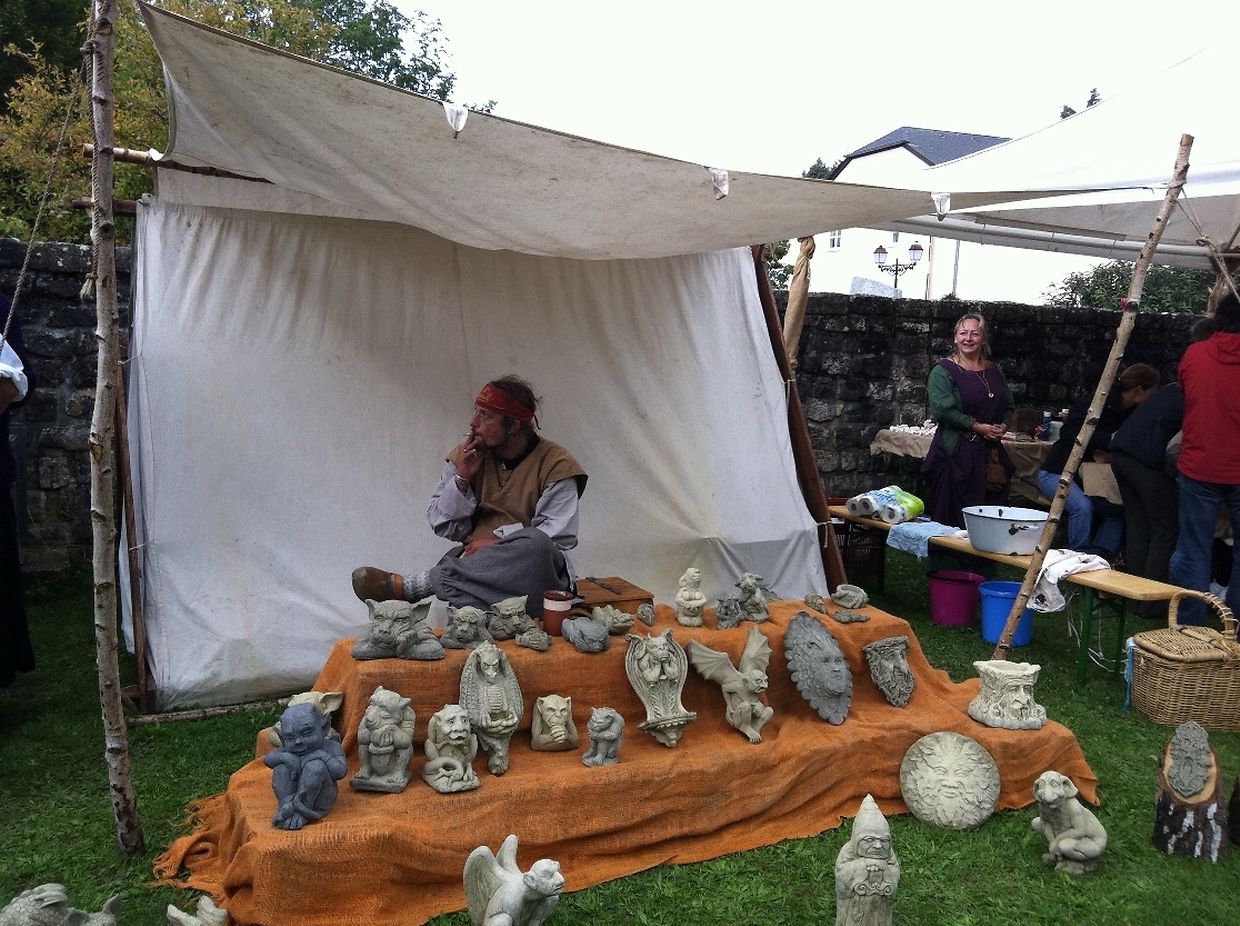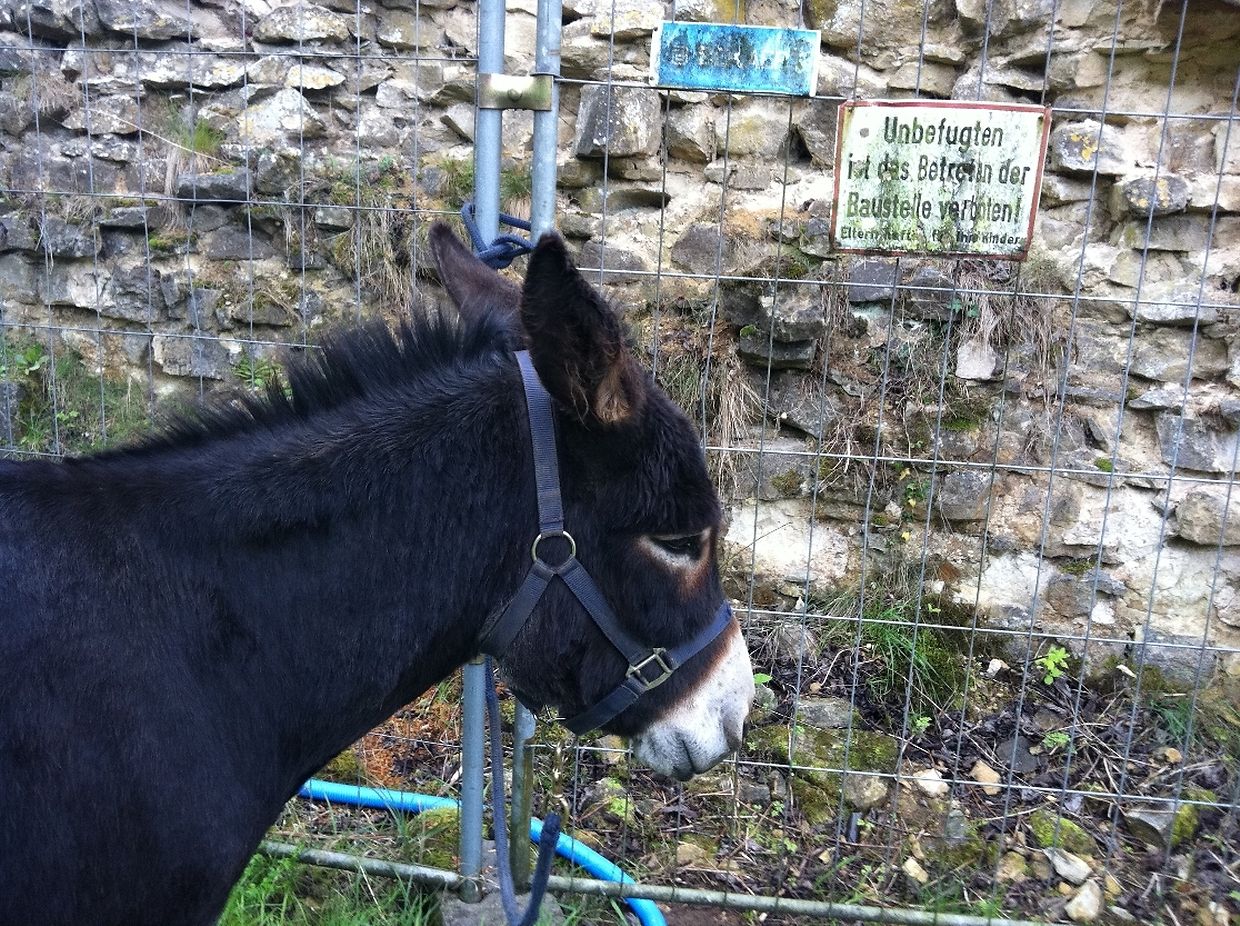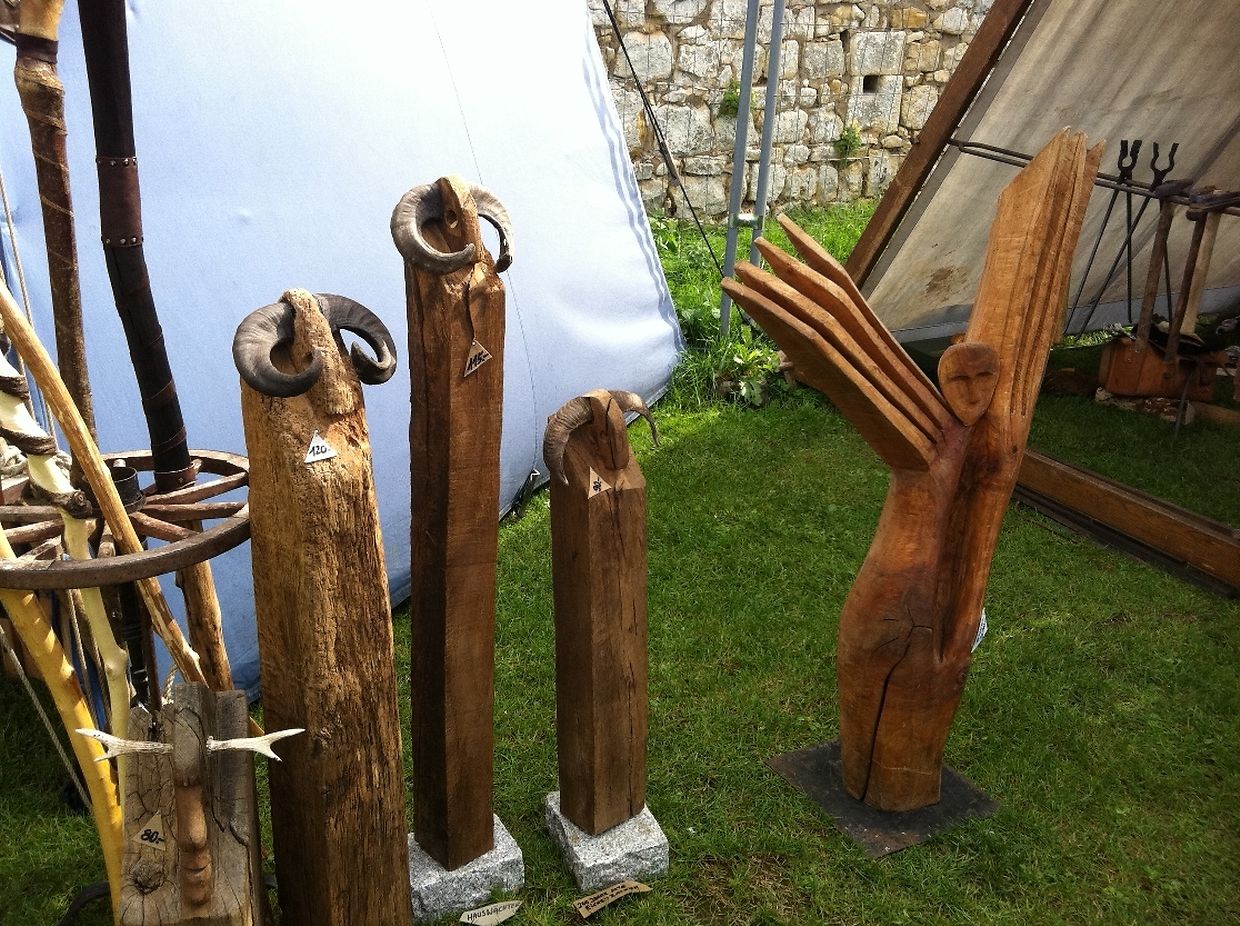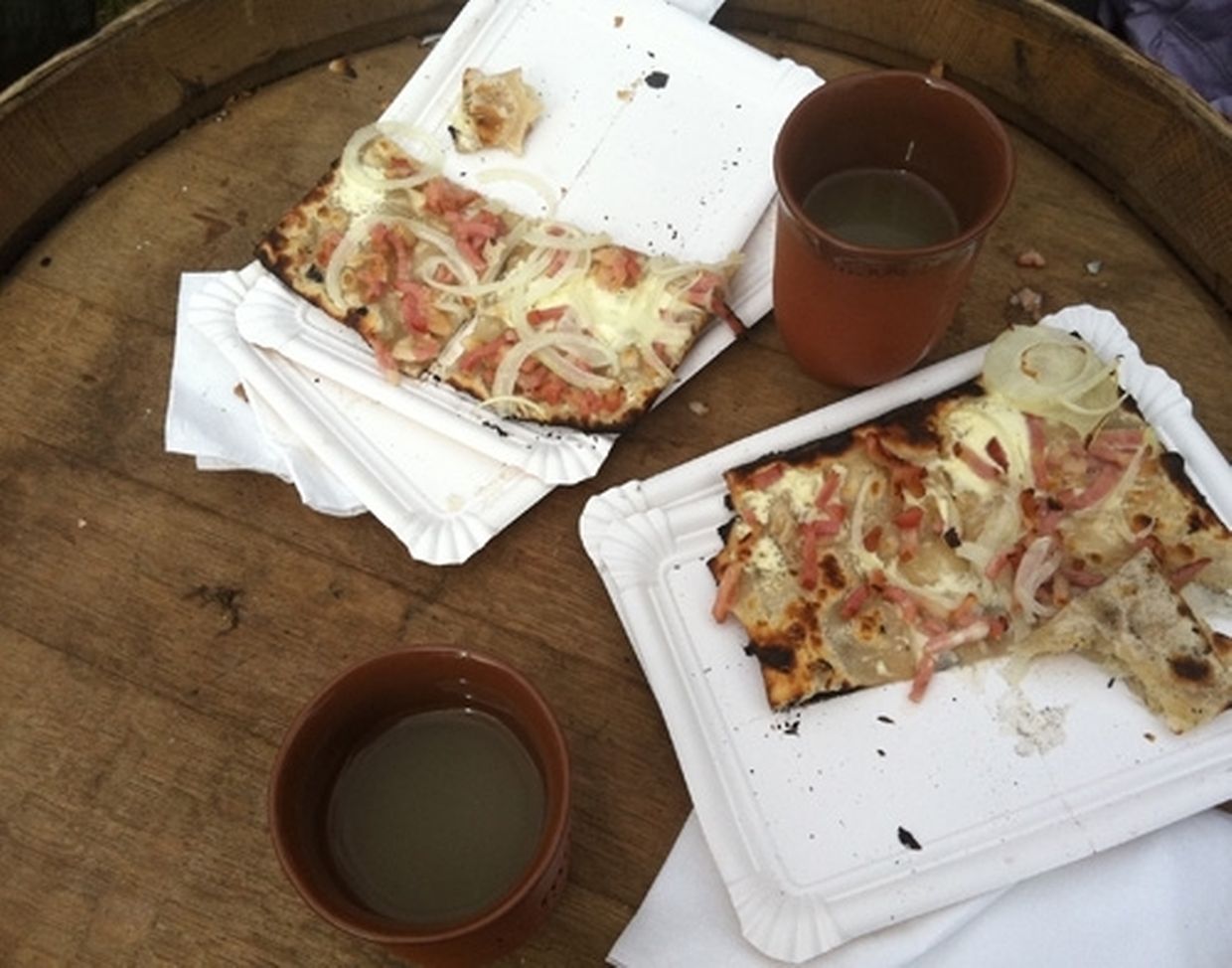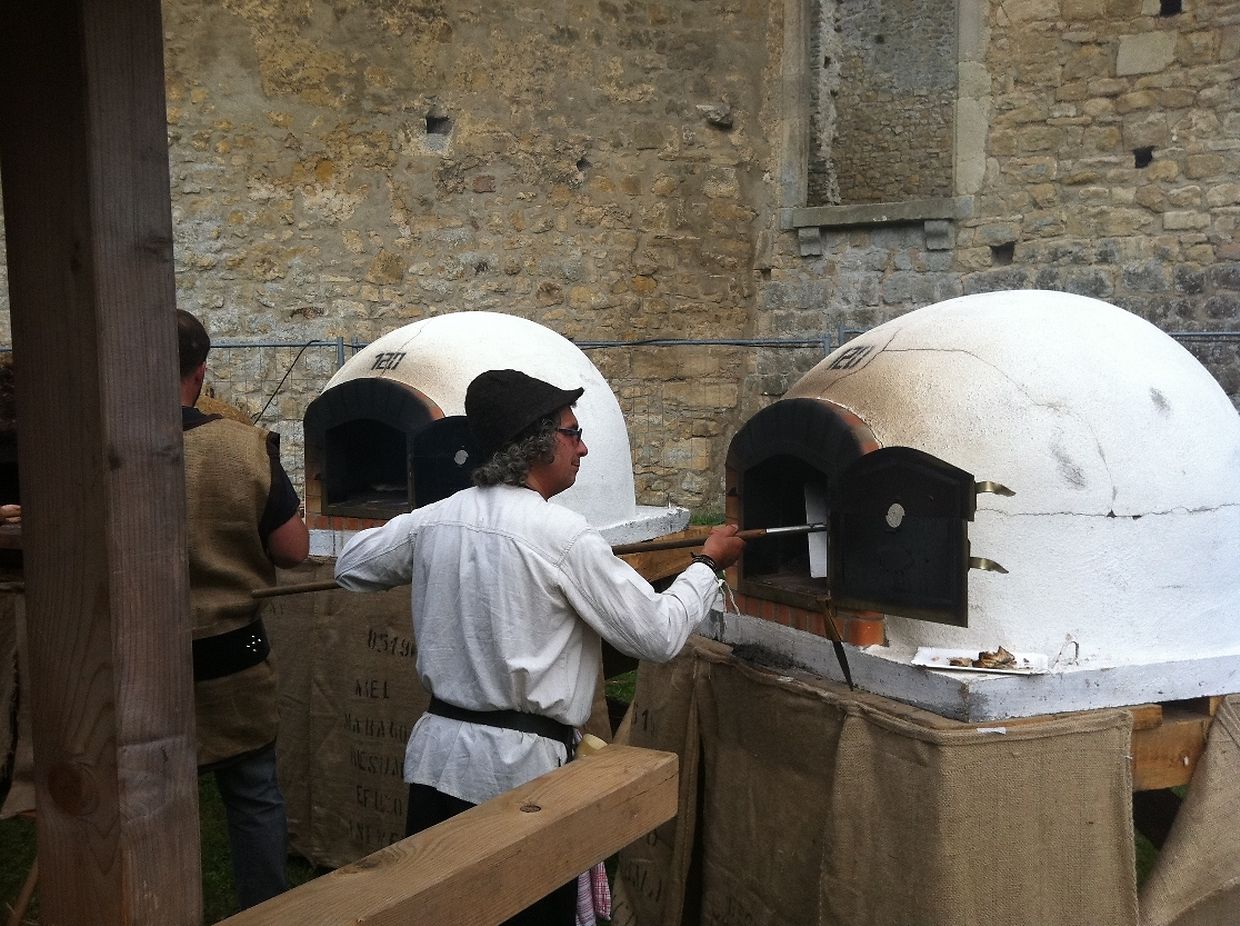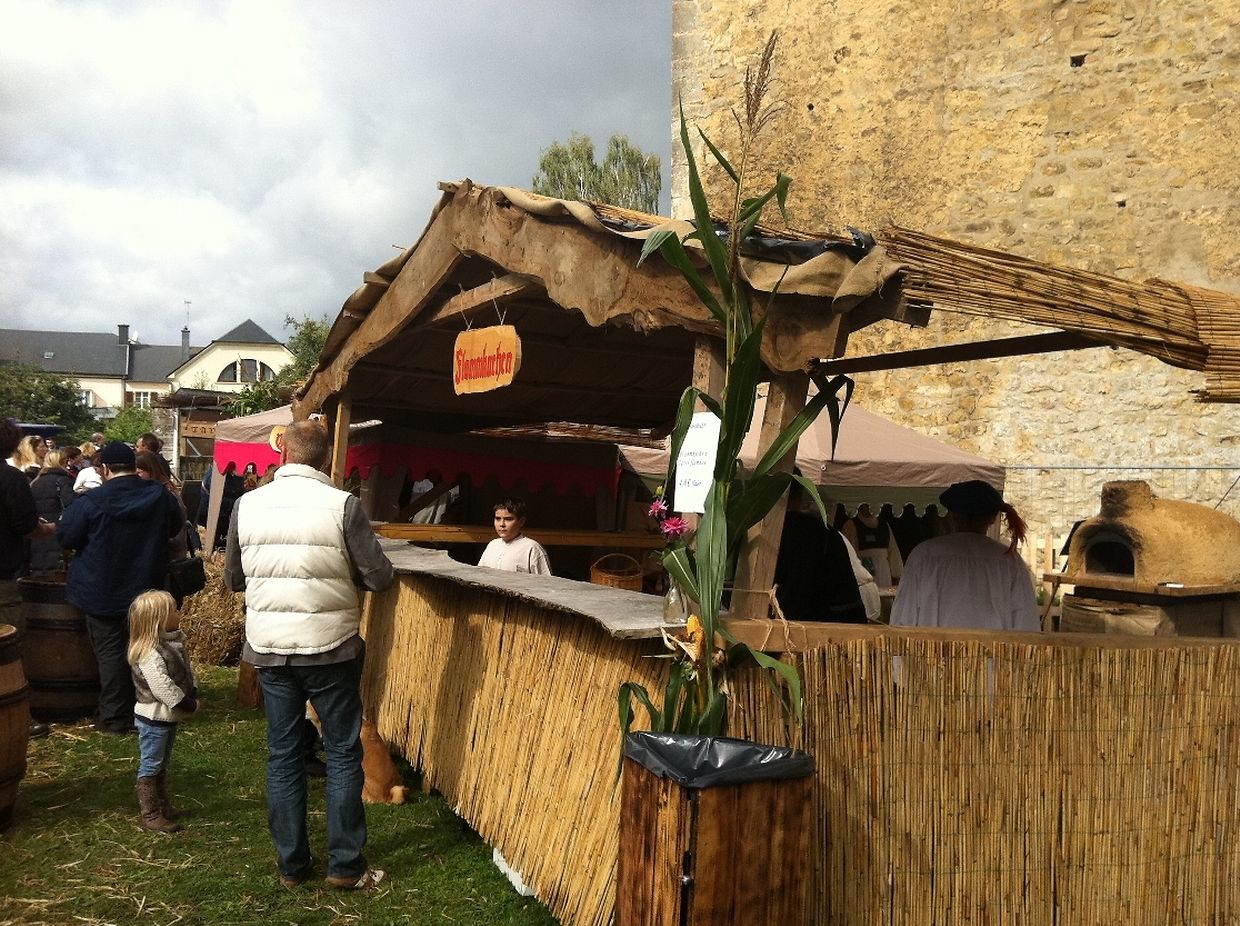 Es war bereits die 8. Auflage des Mittelalterfestes "Tempus Mediaevale", die am 18. September im Schatten der Koericher Wasserburgruine über die Runden ging.
Den ganzen Tag lang hatten die "Käercher Schlassfrënn" und der Feuerwehrkorps der Gemeinde Koerich für reichlich Animation gesorgt. An zahlreichen Ständen konnten Mittelalterfans sich mit altertümlichem Allerlei ausstatten.
Zu den Attraktionen besonders für die kleinen Besucher, gehörten ein Kinderbauernhof, Eselreiten, ein Mäusekarussel und die beiden Zauberhexen Miraculex und Miraculex.
Die Gauklerin Melania zeigte allerhand Kunststücke und brachte selbst die traurigsten Prinzessinnen und Prinzen zum Lachen. Bertholder der Geschichtenerzähler verzauberte Groß und Klein mit seinen Märchen.
Das abwechslungsreiche Unterhaltungsprogramm rundet die Musikgruppe "Spirit of the Highlands Pipes and Drums" ab.