Eine musikalische Weltreise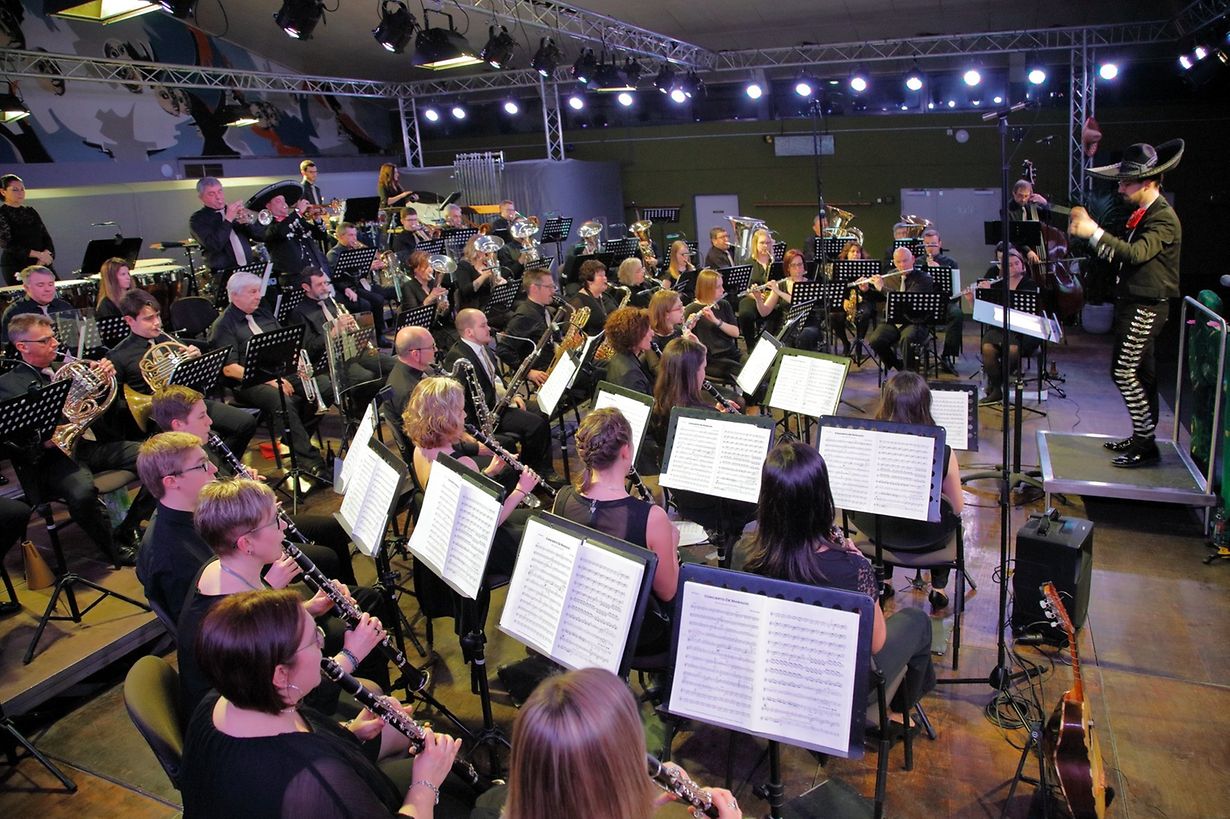 Keispelt. Das Galakonzert der Fanfare Keispelt-Meispelt lockte erneut viele Musikliebhaber in die Mehrzweckhalle, die bis auf den letzten Platz gefüllt war. Bei der ansprechenden Musikstückauswahl hatte Dirigent Philippe Noesen großen Wert darauf gelegt, die Klangvielfalt und die Musikalität der Fanfare in den Vordergrund zu stellen. Unter seiner kompetenten Leitung bot das Orchester ein abwechslungsreiches Programm. Die gelungene Aufführung der Werke wie "Rise of the Firebird" von Steven Reineke, "Robinson Crusoe" von Bert Appermont, "Lied ohne Worte" von Rolf Rudin, "Three Times Blood" von Fritz Neuböck und "The Path Ascending" von Rob Smith begeisterten das Publikum.
Den zweiten Teil des Konzertes bestritten die Fanfare und die Mariachi-Band "Dos Aguilas" gemeinsam und nun wurden die Zuhörer mit lateinamerikanischen Klängen und Melodien verwöhnt. Jeder kennt sie, diese wohlklingenden Werke wie "El Cumbanchero", "La Cucaracha", "Besame Mucho" und "La Bamba". Ein wirklicher Ohrenschmaus waren ebenfalls "Mexican Dances" von Marcel Peeters und "Concierto de Mariachi" von Hector Sevillanas. Durch den Abend führte gekonnt Christiane Kremer, welche so manche Anekdote zu den aufgeführten Werken zu erzählen wusste.