Euroquiz: Who wants to be a Eurodeputy? @Kayl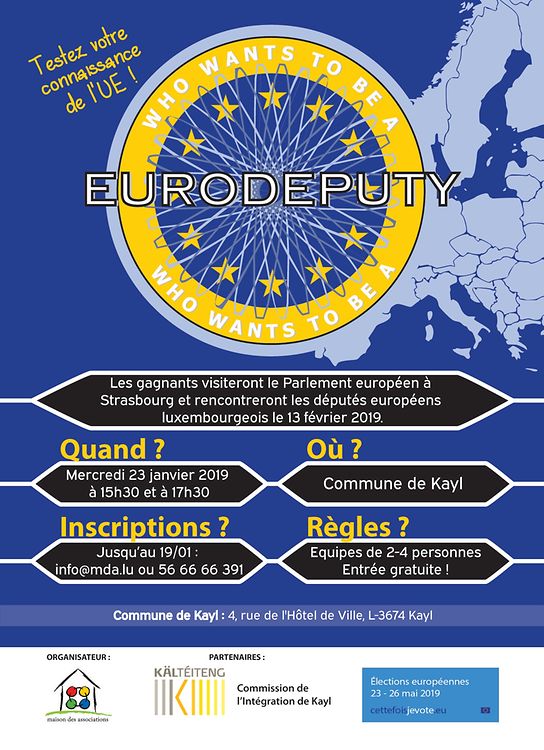 Dans le cadre de la campagne européenne pour les élections européennes 2019 "Cette Fois Je Vote" (cettefoisjevote.lu), la Maison des Associations, en partenariat avec la Commission de l'Intégration de Kayl, organise le quizz "Who wants to be a Eurodeputy? " le mercredi 23 janvier 2019 à 15h30 et à 17h30.

Venez tester votre connaissance de l'Union Européenne ! Les équipes gagnantes visiteront le Parlement Européen à Strasbourg et auront ainsi la chance de rencontrer les 6 eurodéputés luxembourgeois actuels.

Quand : 23 janvier 2019 à 15h30 et à 17h30

Où : Commune de Kayl, 4 Rue de l'Hôtel de Ville, L-3674 Luxembourg

Inscription obligatoire jusqu'au 19 janvier 2019 : info@mda.lu ou 26 68 31 09

Equipes de 2-4 personnes

Entrée gratuite