2 February 2013 – Get Fit by Nature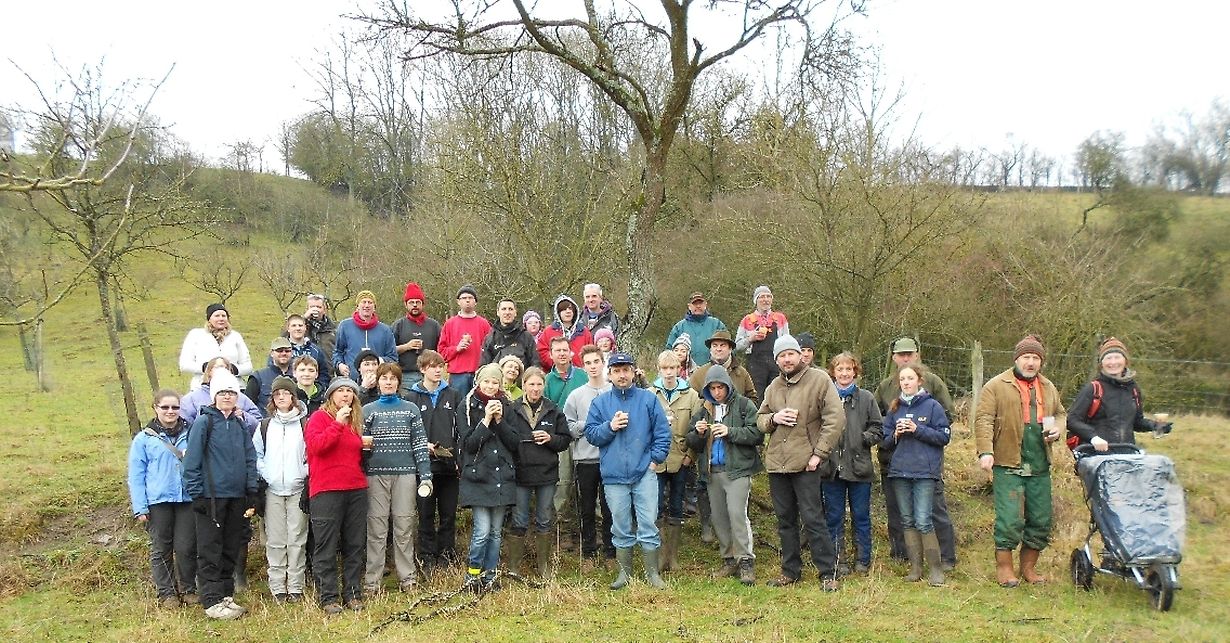 Saturday, 2 February 2013 natur&ëmwelt organised a trip to a lovely nature reserve near Junglinster. Some of the participants (including myself) are following the "Merite Jeunesse Award" program and doing some volunteer work matches perfectly.
Once we arrived on site, the organisers explained exactly what had to be done. We were given a tour around the reserve and we learnt that loads of rare plants and animal species lived there.
It was clear that if we don't look after this dry grassland, it would eventually deteriorate and become a forest…
After this we all set out to do different jobs; some people went to prune fruit trees, others built fences and I went to cut down some trees (or rather shrubs) to clear the field. This will allow animals to graze here in the summer and keep grassland from deteriorating. After about two hours of hard work we had a break; we had tea /coffee and were offered cakes and biscuits. Then we got back to work. After a few more hours of work we had lunch. We were given a delicious vegetable or meat soup, with hotdogs and bread. For dessert we had more cake. The atmosphere was friendly; everyone was talking and laughing. A few kids who were so eager to get the job done, they started cutting down the same tree twice or even thrice… it was quite amusing. At 3:30pm we then parted in hope of returning to this lovely bit of nature at a later date. I had not been aware of natur&ëmwelt before, but I look forward to participating in future projects. Many thanks to Gilles and John for giving me a lift to and from Junglinster! –
Jan Meijer
volunteer of natur&ëmwelt International English-speaking Section
ne.english.section@gmail.com
Our next event is on 13 April: Mussels Rearing Station and Habitat Guided Visit
http://visit20130413.eventbrite.com/#