Musikalisches Osterfest im CIPA Howald « Beim Klouschter ».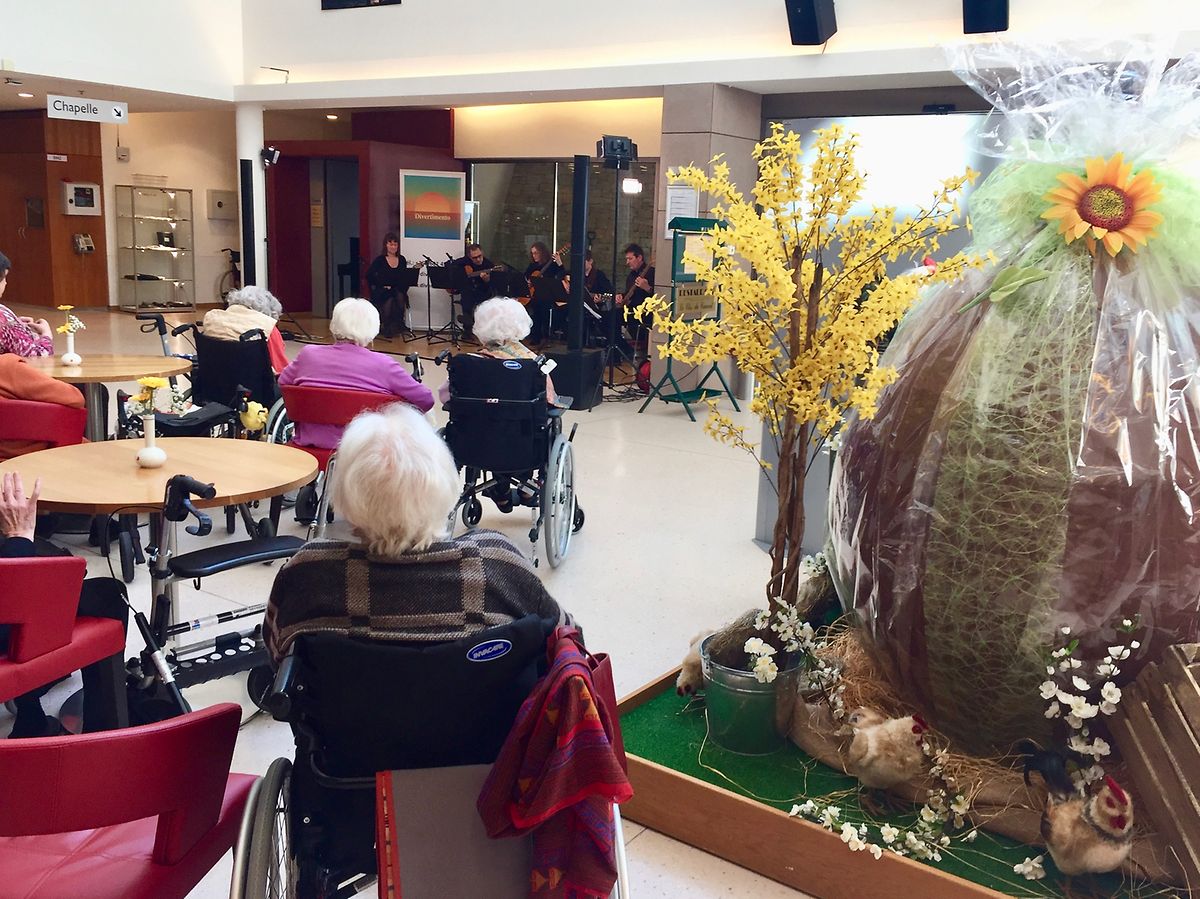 Picture Gallery
Please scroll down,
to see more pictures.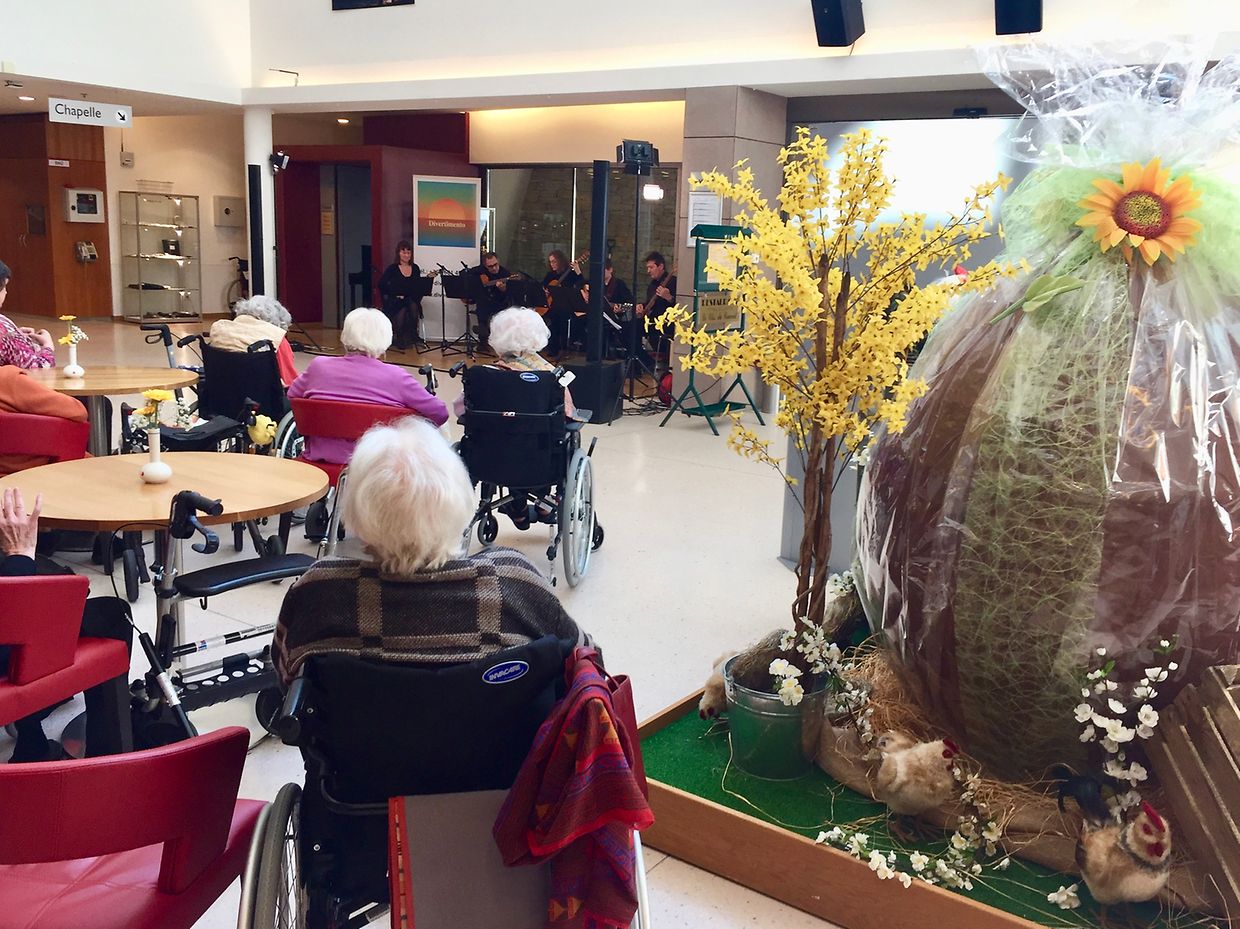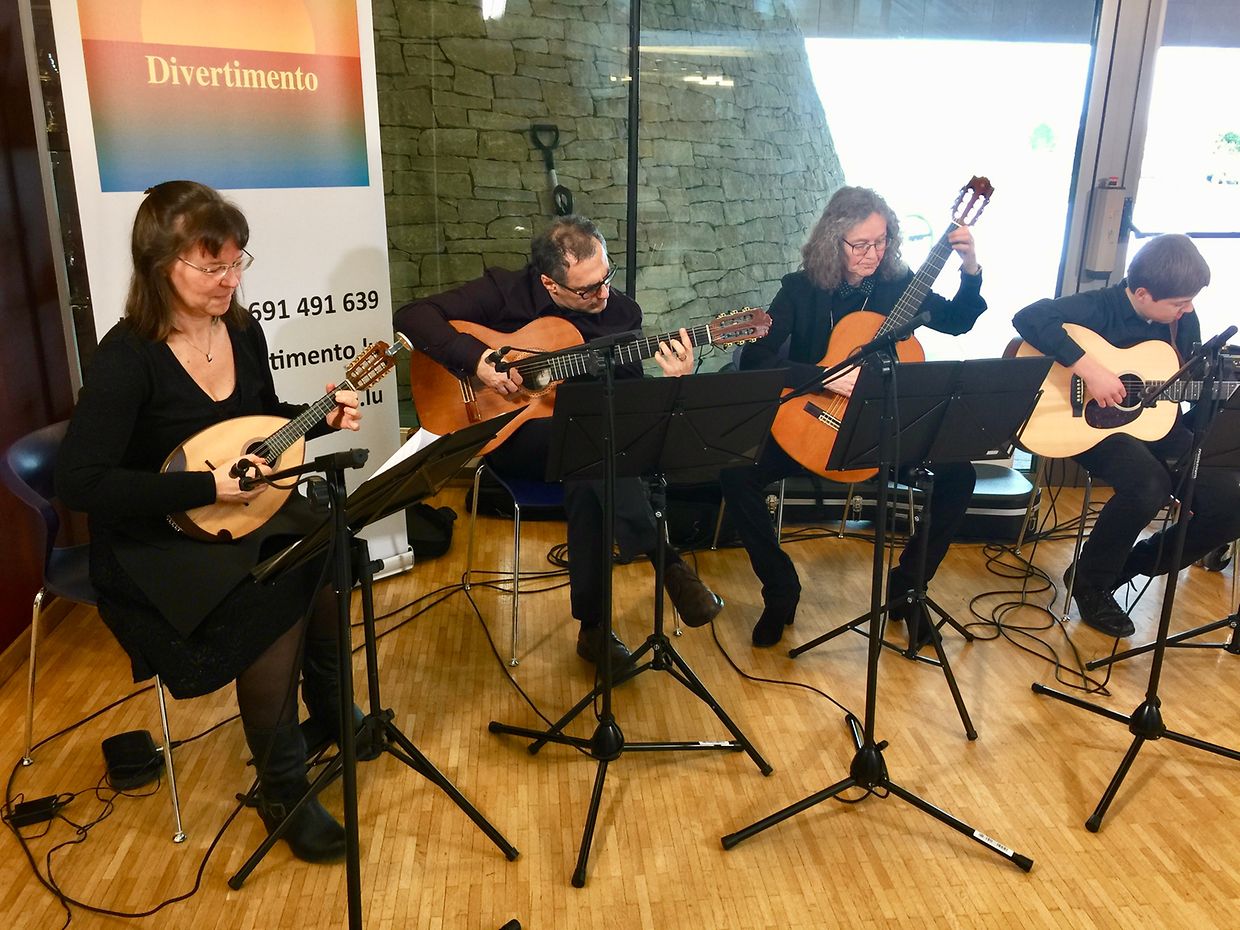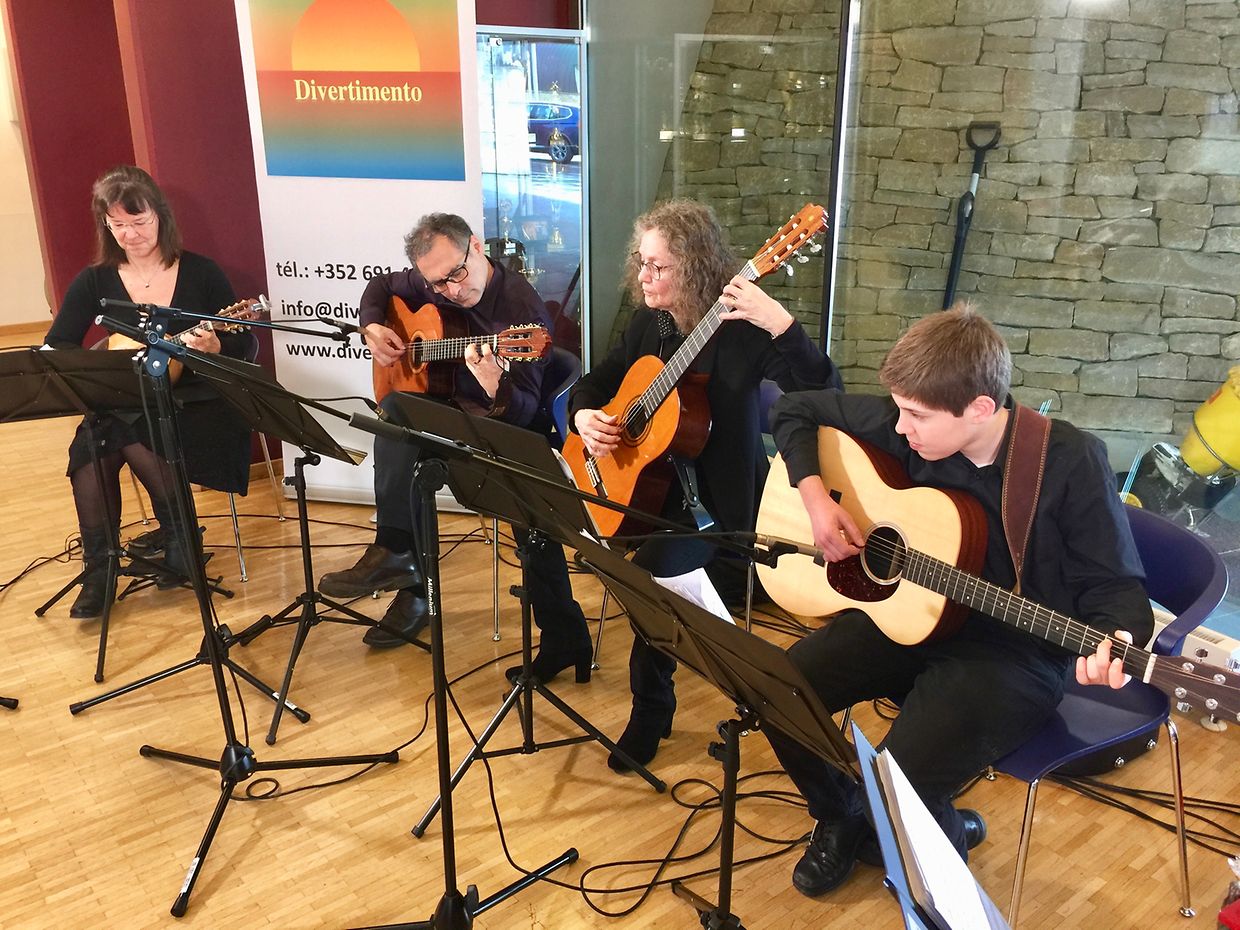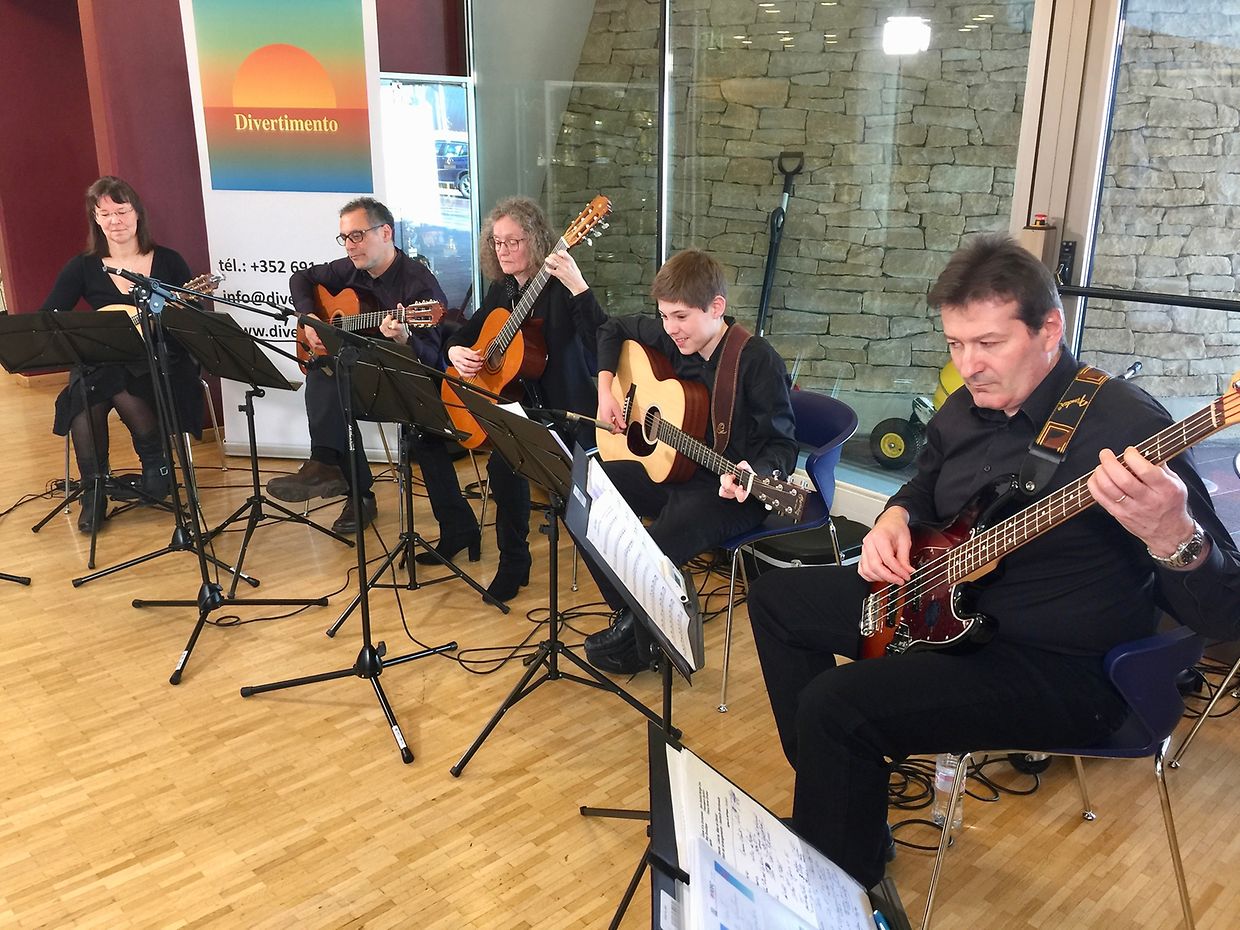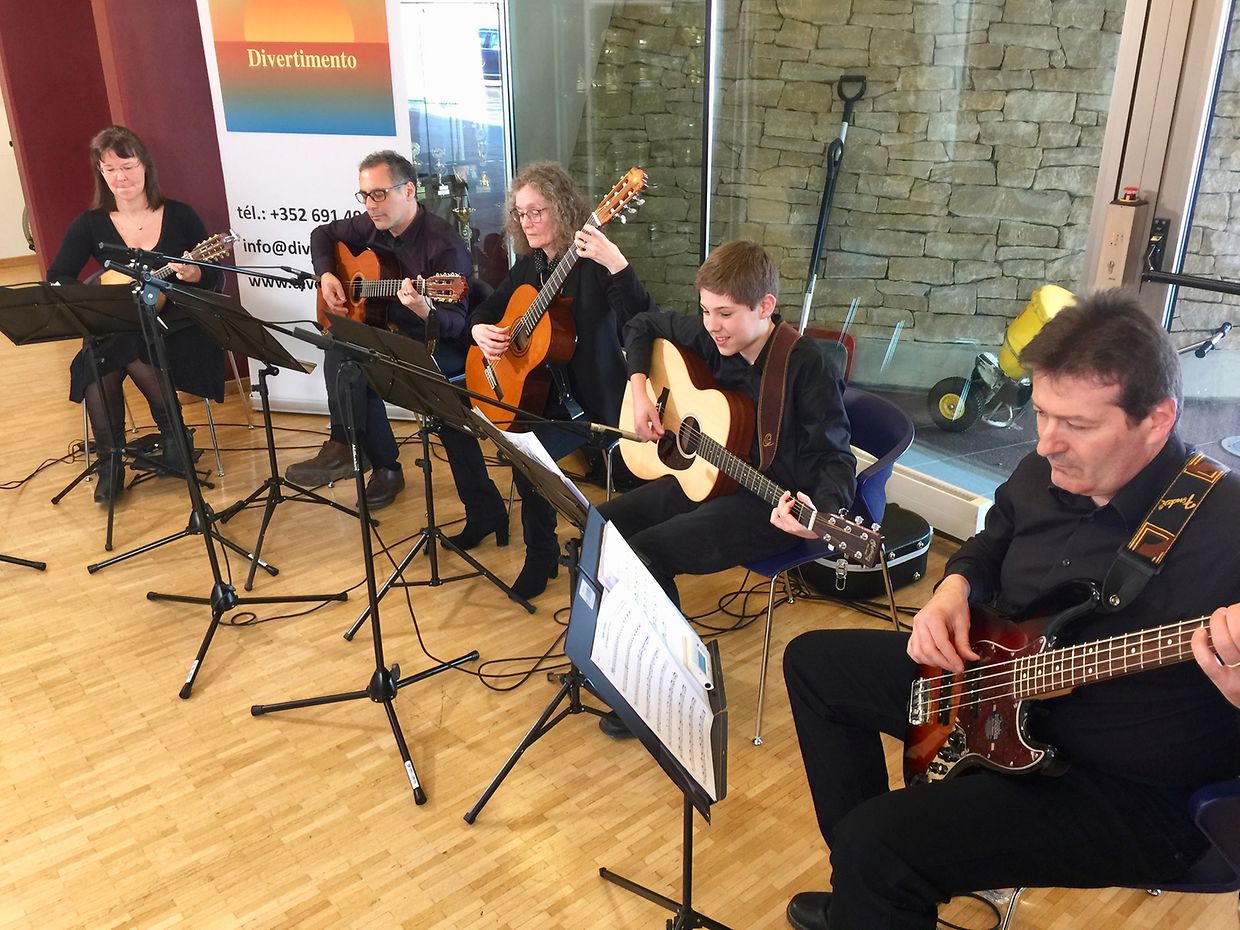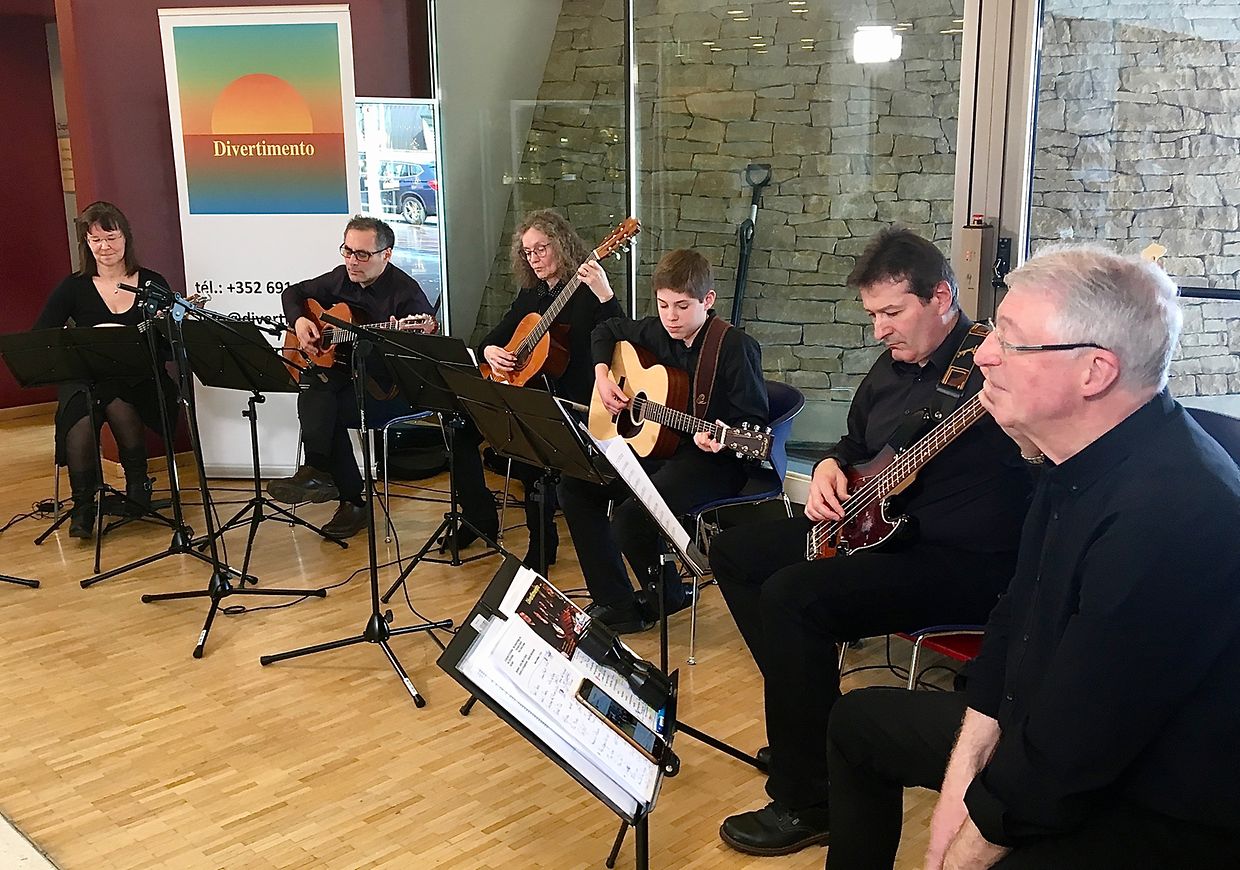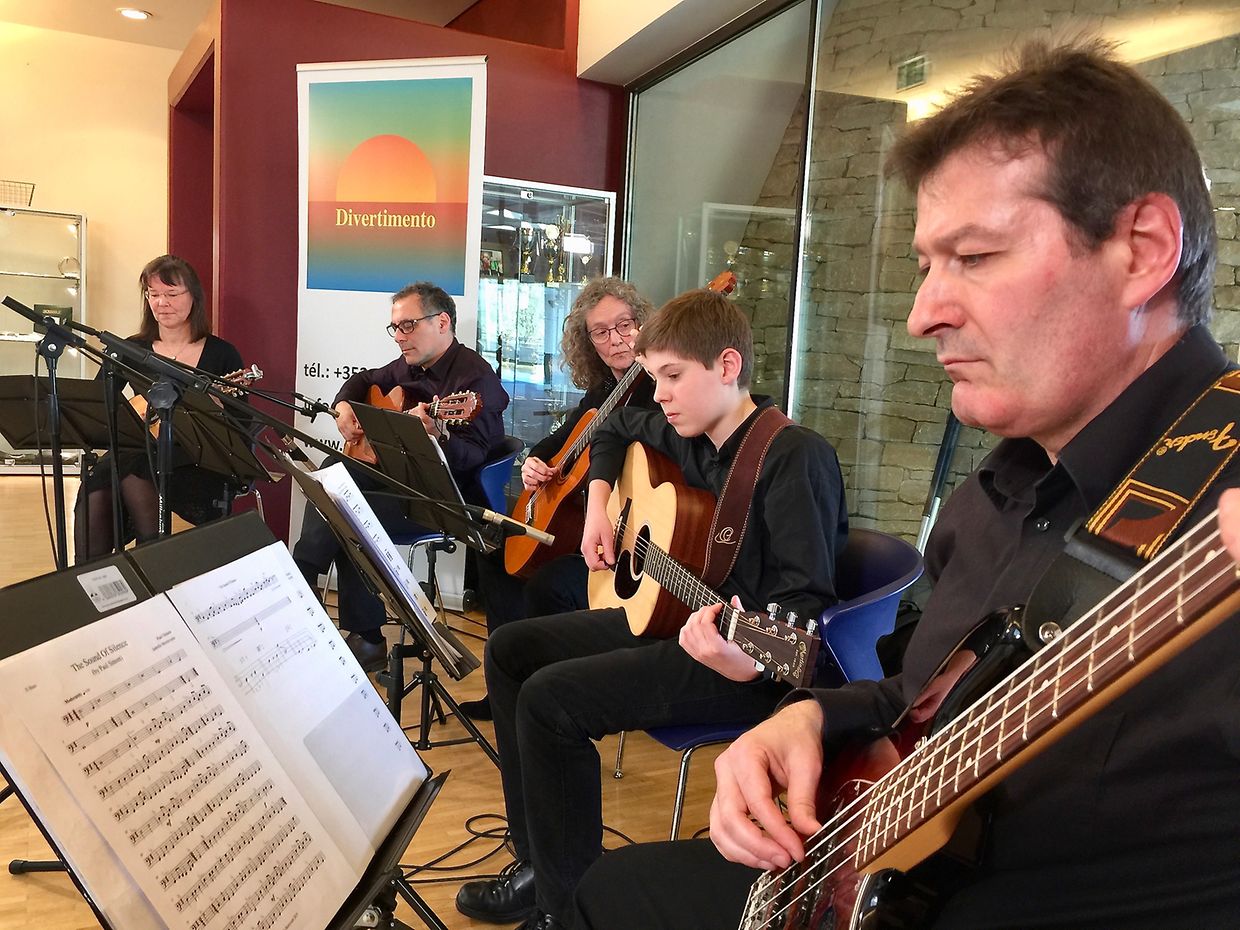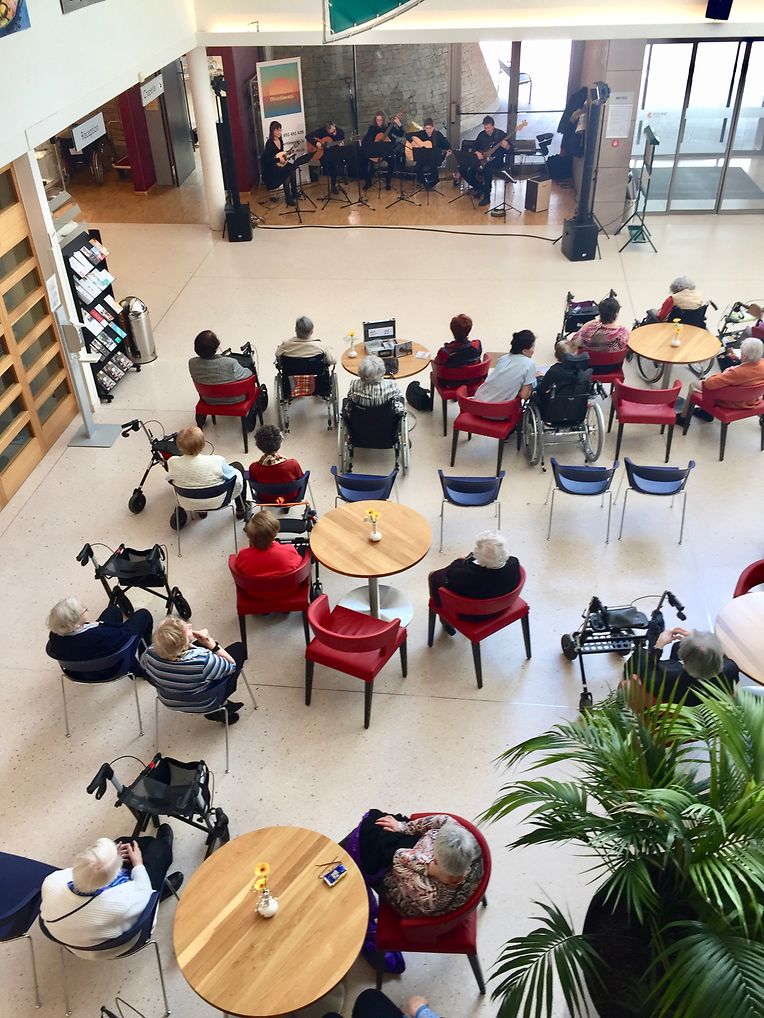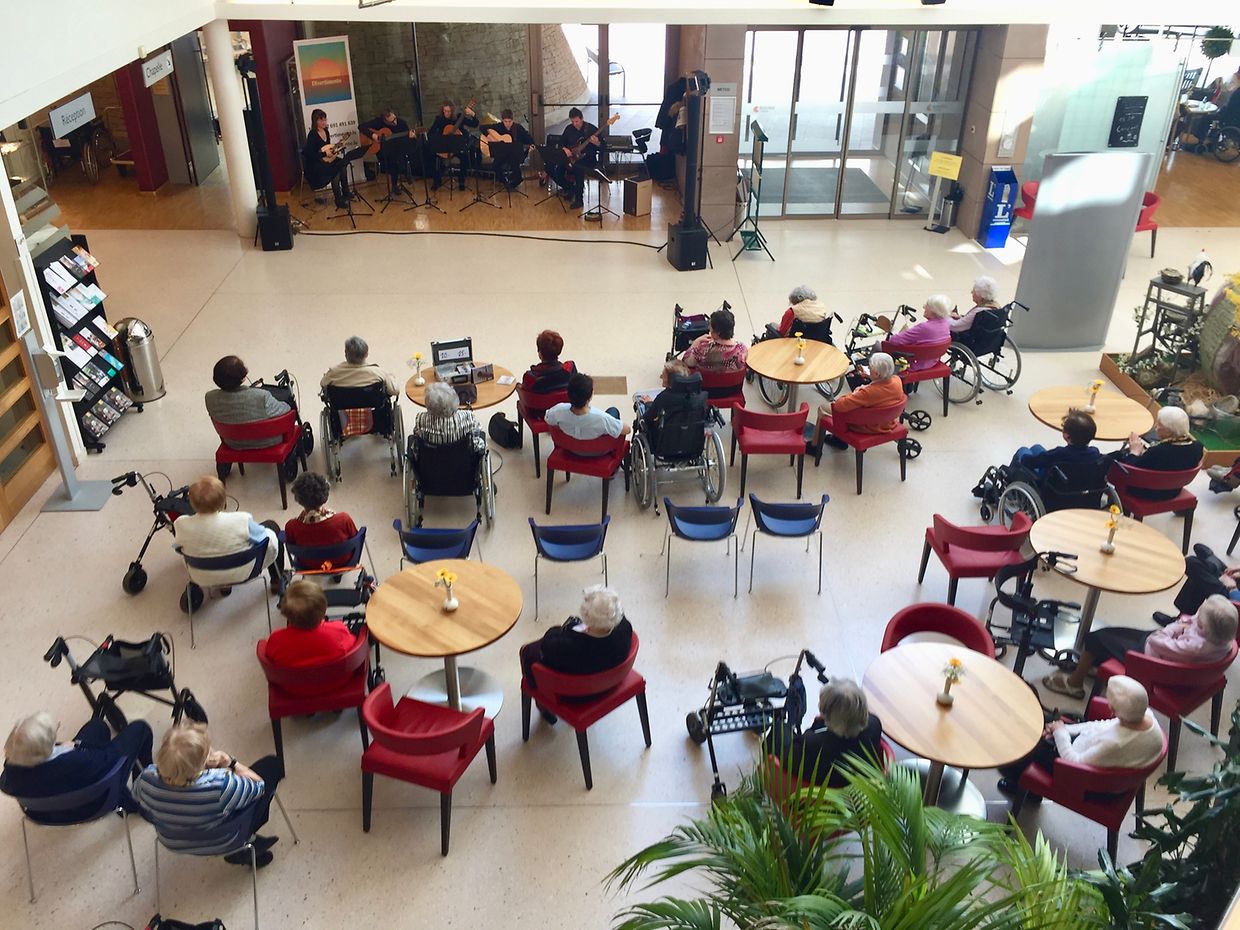 Zahlreich hatten sich Pensionäre und Familienangehörige zum Osterkonzert im CIPA Howald « Beim Klouschter » in der grossen Eingangshalle eingefunden um ganz andächtig dem musikalischen Können des Musikenensembles Divertimento zuzuhören. Unter der Leitung von Isabelle Merlevede, Mandoline, spielten die Musiker bestbekannte Melodien aus Film, Rock und Pop, Hits von gestern und heute. Begleitet wurde die Leiterin und Arrangeurin, von Enrico Lunghi, Gitarre, Monique Reuter, Gitarre, David Di Bartolo, e-Gitarre, Vincent Di Bartolo, Bass-Gitarre und Jeannot Clement, Cajon. Das optimal aufeinander eingespielte Ensemble, konnte mit subtilen Feinheiten und harmonischem Klang die Anwesenden gleich in ihren Bann ziehen. Munch eine Hand oder Fuss begleitete taktvoll die gelungen Interpretationen oder animierte zum Mitsummen altbekannter Melodien der vergangenen Tage. Grossen Anspruch fanden unter anderem El Condor Pasa, Lambada, Hallelujah, The Sound of Silence, Chiquitita und insbesondere die Spanische Romanze.
Die Verantwortlichen des Hauses waren des Lobes voll über die abwechslungsreichen und anspruchsvollen Darbietungen. Kaum einer der Anwesenden konnte sich vorstellen, dass man mit Mandoline und Gitarre so toll musizieren könnte. Mit einem herzlichenen Dankeschön und viel Applaus bedankten sich alle Zuhörer für das musikalische Osterfest, indes sich das Musikensemble mit dem bestbekannten Song « It's Time To Say Good-bye verabschiedete.
Weitere Informationen unter divertimento.lu im Internet, auf Facebook und Youtube.