Hierber Musek: Langjährige Musikanten geehrt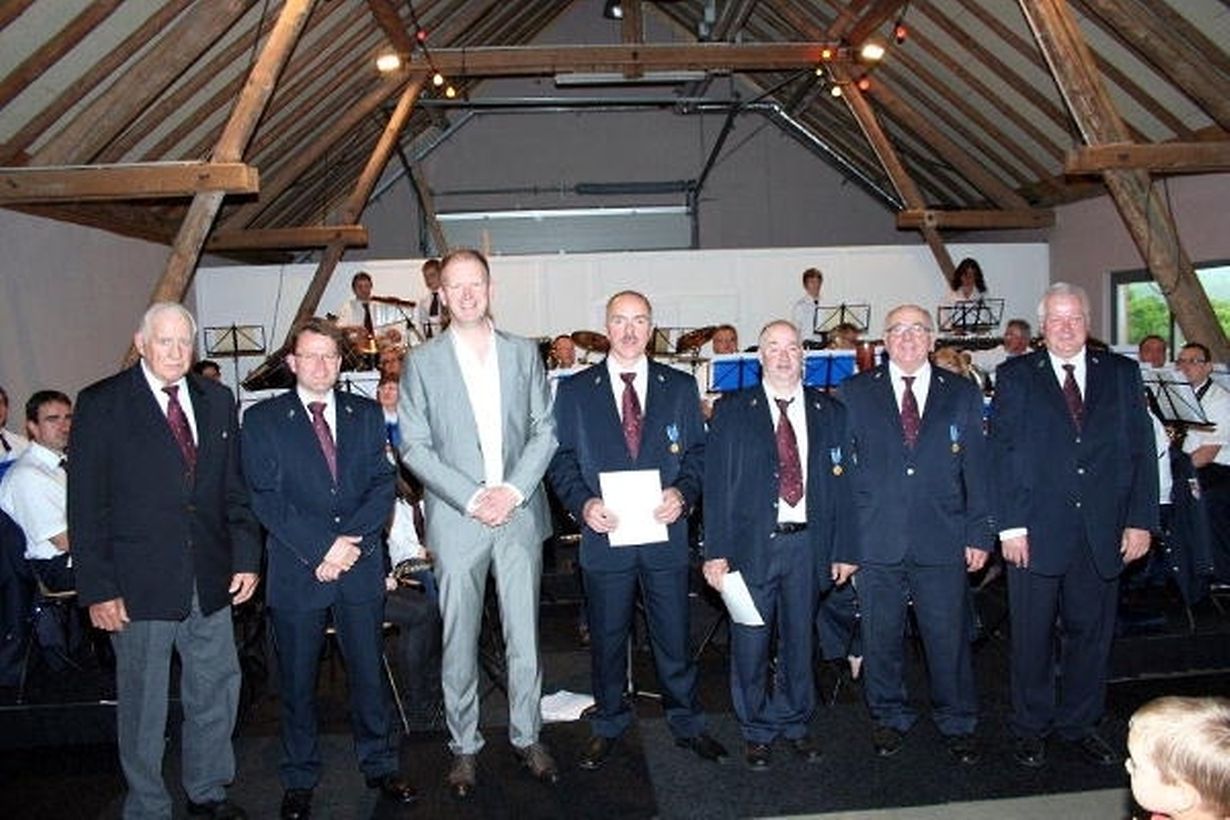 Im Beisein von zahlreichen Musikfreunden fand am Pfingstsonntag in der" Hierber Scheier" das Pfingstkonzert der "Hierber Musek" statt.
Unter der Stabführung von Lars Leben bot der lokale Musikverein ein Konzert mit Kompositionen, wie "Marche Millennium", "The Doors in Concert", "Simon and Garfunkel Collection" und "Tina Turner Simply the Best". Während der Pause verliehen Ugda-Vertreter Romain Osweiler und Bürgermeister Jos. Schoellen Medaillen an die verdienstvollen Musikanten.
Die Palmette in Gold für 30 Jahre Mitgliedschaft ging an Albert Schumacher. Gold mit Palmette für 40 aktive Jahre erhielten Alex Hoffmann und Albert Schuh. Romain Osweiler beglückwünschte die Musikanten für deren Einsatz und bedankte sich bei der Gemeinde für jegliche Unterstützung. Präsident Jos.
Schoellen schloss sich den Glückwünschen an und hob das hohe Niveau des Musikvereins hervor, wodurch das Konzert, nicht zuletzt dank des unermüdlichen Einsatzes des Dirigenten und der Musikanten, zum unvergesslichen Ereignis geworden sei. Nach der Pause stellte die "Fanfare Concordia Rosport" unter der Leitung von Tim Kleren ihr Können unter Beweis. (Text/Foto: Lucien Schiltz)